Trends
Top 10 Best Location-Based Companies In USA In 2023
Top 10 Best Location-Based Companies In USA In 2023
INTRODUCTION
Location-based companies in the United States in 2023 have grown exponentially over the last few years. These companies provide services ranging from transportation, delivery, and even healthcare.
One of the most popular location-based companies is Uber, which provides an on-demand ride-hailing service. Other companies such as Lyft, Postmates, and Instacart offer similar services.
In addition, companies like DoorDash provide food delivery services while companies like TaskRabbit offer task-based services. Healthcare companies are also using location-based services to help people access medical attention more quickly. Companies such as CareX provide online medical consultations, while others like Heal enable users to get on-demand doctor house calls.
Location-based companies are providing convenience and reliability to customers in a way that was not possible before by leveraging the power of technology. By 2023, these companies will continue to expand their services, making their presence felt in every corner of the US.
IMPORTANCE
Location-based companies have become increasingly important in the United States over the last few years. In 2023, this trend is expected to continue as more businesses embrace the potential of location-based services. Location-based companies provide valuable information to their customers, such as the proximity of nearby retailers or restaurants, and can even offer discounts or rewards when customers travel to a certain area.
They also collect data about customer behavior, allowing them to gain insights into how people interact with their environment. Additionally, location-based companies are using augmented reality, artificial intelligence, and machine learning to create unique experiences for consumers, such as personalized product suggestions or interactive menus that allow customers to make informed decisions.
As technology advances, location-based companies have the potential to revolutionize the way we live, work, and play. By leveraging location-based services, businesses can save money on marketing, increase efficiency, and enhance customer engagement.
By 2023, it is expected that location-based companies will become even more important as businesses strive to stay ahead of the competition.
Here are the top 10 best location-based companies in USA in 2023.
Uber – Uber is a transportation network company, founded in 2009 by Garrett Camp and Travis Kalanick. It has become one of the most popular ride-hailing apps around the world, with operations reaching into more than 80 countries and over 700 cities. Uber provides a convenient and affordable way to get from place to place, making it one of the most successful companies of the 21st century.
The company has revolutionized the transportation industry and made a major impact on urban life by allowing people to get around quickly and easily. With Uber, users can request a car using their mobile phone, pay for the ride electronically, and be safely taken to their destination in minutes.
Uber also offers additional services such as pool rides, which allows riders to share a car with other passengers, and Uber Eats, which delivers food to customers. Uber has revolutionized how people travel, providing reliable service and convenience, while at the same time creating job opportunities for drivers.
Lyft – Lyft is a transportation network company founded in 2012. It connects passengers with drivers to provide ridesharing services through its mobile app and website. Its mission is to improve people's lives with the world's best transportation, and it seeks to redefine how people, food, and things are moved throughout cities by offering on-demand ride-sharing services.
Lyft operates in more than 300 cities in the United States and Canada, with more than 14 million customers and 1.4 million drivers. The company offers an affordable, reliable and convenient alternative to car ownership for riders and an opportunity for drivers to earn extra money.
It also offers a variety of services to fit different needs such as Lyft Line (shared ride), Lyft Plus (larger vehicles for larger groups or items) and Lyft Premier (luxury vehicles). The company also offers special features like scheduled rides and Prime Time pricing that allows riders to pay higher fares during peak hours.
In addition, it provides safety measures like insurance coverage, background checks, and 24/7 customer service. Lyft's commitment to improving people's lives is embodied in its value system of being people-centric, empowering employees and creating an open, diverse, and inclusive culture.
In pursuit of this goal, the company has invested in technology and partnerships to promote accessibility and safety while maintaining their commitment to providing quality, innovative transportation services.
Airbnb – Airbnb is a global online marketplace and hospitality service that connects people who are looking for a place to stay with hosts across the globe. Founded in 2008, Airbnb has grown to become one of the largest travel companies in the world.
Through its website and mobile app, Airbnb offers users access to over 7 million unique accommodations in 191 countries around the world. Airbnb enables hosts to rent out their homes, apartments, and other properties to travelers seeking short-term rentals, as well as provide experiences such as tours, classes, and services. Guests can search for accommodations based on their budget and preferences, and can book their stay directly from the platform.
Airbnb also provides property management and marketing services, such as listing photos, guest support, and destination activities. As of March 2021, Airbnb had over 7 million listings worldwide and more than 160 million total guests since inception. The company has also made several strategic acquisitions, including HotelTonight, Gaest.com, Luckey Homes, and more.
Airbnb is committed to providing quality experiences for both hosts and guests through technological innovation, community building, trustworthiness, and customer service.
DoorDash – Doordash is a food delivery service founded in 2013. It operates in the United States, Canada, and Australia. It allows customers to order from restaurants through its website or mobile app and have their meals delivered by contract drivers.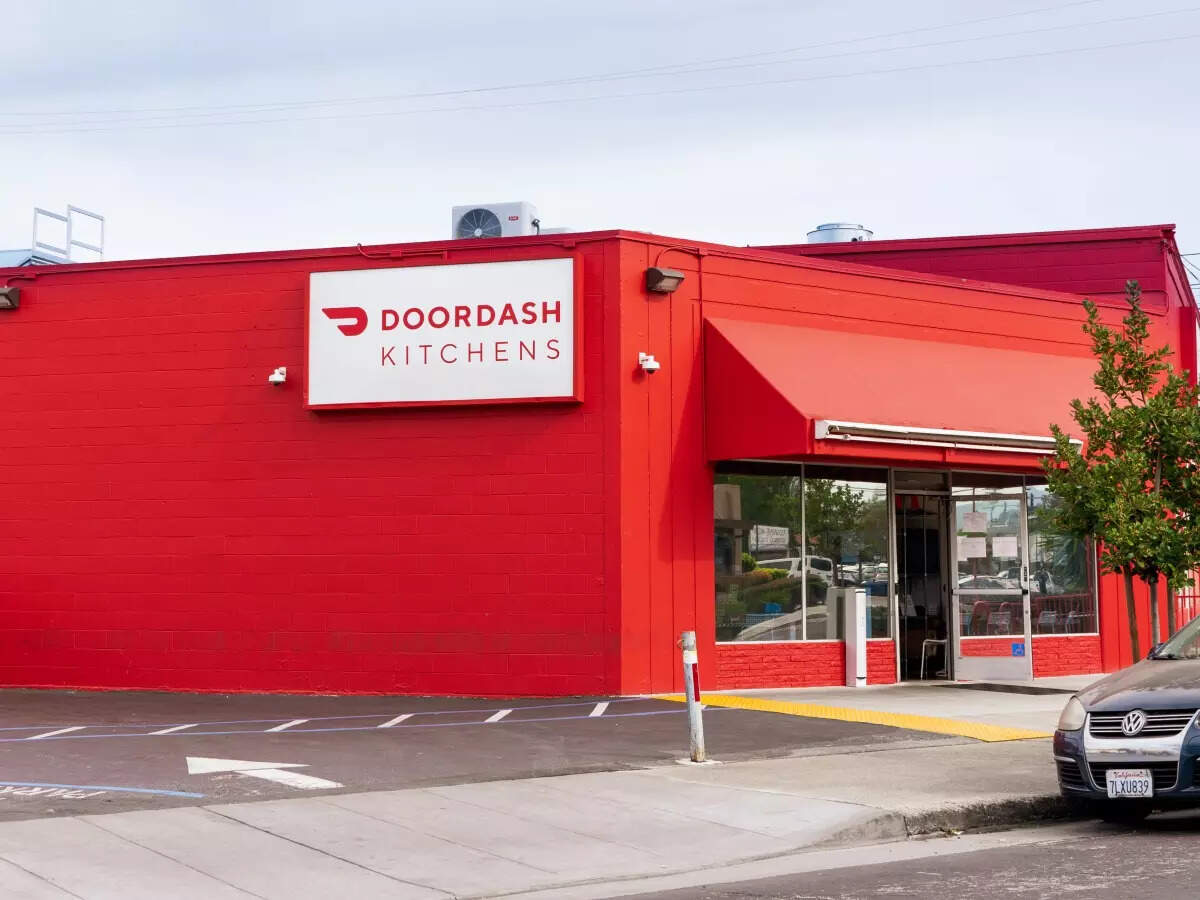 Doordash works with over 300,000 restaurants and offers over 340,000 menu items for customers to choose from. Customers can use Doordash to get food from local restaurants or nationwide chains like McDonald's, Burger King, Chipotle, etc.
The company has earned a reputation for fast delivery, quality customer service, and convenient payment options like cash, credit, and PayPal. Doordash also offers perks such as exclusive discounts and deals for customers who are subscribed to their newsletter.
Doordash is committed to creating an enjoyable experience for both customers and restaurants by making it easy to place orders, track deliveries, and provide feedback. Doordash strives to make ordering food as simple, reliable, and affordable as possible so that customers can spend more time enjoying their meals.
Postmates – Postmates is a leading on-demand delivery service founded in 2011. It provides fast, reliable delivery from restaurants and stores to customers' doorsteps in more than 3,500 cities across the US and Mexico. Postmates offers an easy-to-use app that allows customers to order food and store items online or via the app, and have it delivered by Postmates "couriers" in as little as an hour.
Postmates also has a customer loyalty program called Postmates Perks that gives members exclusive discounts, free delivery, and other rewards. Postmates also partners with hundreds of businesses, including Starbucks, Chipotle, Burger King, Applebee's, and CVS Pharmacy, to offer customers a wide selection of products and services.
Postmates is committed to delivering a great customer experience, offering customer support 24/7 and providing tracking updates so customers know when their delivery will arrive. Postmates also ensures its couriers are paid a fair wage and that they can earn tips.
Postmates has revolutionized the way people order food and get what they need, making it easier and faster than ever before.
Instacart – Instacart is a grocery delivery and pick-up service founded in 2012. It has locations in the United States, Canada, and Australia and operates an online grocery delivery platform that connects customers to retailers and their products. The company offers delivery services for groceries, household items, pet supplies, and more.
Customers can shop for their desired items online or through the Instacart app and have them delivered to their doorstep in as little as an hour. Through its partnership with various retailers, Instacart provides customers with a variety of options when it comes to purchasing groceries.
Customers can select from a wide range of items including fresh produce, meat, seafood, dairy, frozen foods, health and beauty products, office supplies, and general merchandise.
With Instacart, customers can enjoy the convenience of shopping from the comfort of their own homes and not have to worry about the time and effort spent on running errands. Additionally, customers can also enjoy same-day delivery and contactless delivery options.
Instacart also provides customers with special discounts, promo codes, and loyalty programs. In 2020, Instacart hit over $2 billion in annual sales. The company has been featured in The New York Times, Forbes, and The Wall Street Journal and continues to be a leading grocery delivery and pick-up service.
TaskRabbit – TaskRabbit is a technology platform that connects people with services to help them accomplish everyday tasks. Founded in 2008, TaskRabbit was the first company to bring the "gig economy" to the forefront and to provide a marketplace for local service providers to connect with customers.
Through the TaskRabbit app, customers can post tasks and get same-day help from reliable local taskers. The app allows customers to quickly and easily find vetted, background-checked professionals who can help with everything from grocery shopping, furniture assembly, housecleaning, moving, handyman services, among many other tasks.
Customers can also use the app to compare prices, book services, and leave ratings and reviews. TaskRabbit makes earning money easy and accessible by allowing users to become their own boss and set their own rates.
Taskers can create their own profiles, which include photos, ratings and reviews, and information about their skills and services. This allows customers to easily find qualified, trustworthy taskers to help them accomplish their tasks.
TaskRabbit is committed to customer service and aims to make life easier and more efficient for its users.
Grubhub – Grubhub is an online and mobile food delivery service that connects users with local restaurants. Founded in 2004, Grubhub has become the leading provider of takeout in the United States. The company offers a wide variety of cuisines from over 20,000 restaurants across more than 1,700 cities. Customers can order online or through the mobile app, and choose from pickup, delivery, or curbside options.
Grubhub also offers loyalty programs and rewards, discounts, and special offers. The company also has a comprehensive safety program in place to ensure customer safety during deliveries. Grubhub's mission is to make food delivery faster, easier, and more convenient for its customers.
They strive to offer the best selection of restaurants in their area, making sure that customers have access to whatever type of cuisine they are craving. The company also works hard to provide customer support, ensuring that orders are made quickly and accurately. Grubhub's customer service team is available 24/7 to answer any questions or concerns customers may have.
They also have a dedicated team of food experts who work to ensure that each and every dish is prepared correctly. Overall, Grubhub is a reliable and convenient way to get your favorite restaurant dishes delivered right to your door.
Waze – Waze is a GPS-based navigation app, founded in 2008 and currently owned by Google. The app provides users with real-time traffic information, route guidance, turn-by-turn navigation, and other features, such as the ability to report traffic incidents, road closures, and police speed traps.
Waze uses crowdsourced data from its user base to give drivers the most accurate and up-to-date information available. It's designed to help drivers get to their destination quicker and more safely than ever before. Waze also offers additional services, such as gas prices, parking availability, and local recommendations for businesses, restaurants, and attractions.
Waze is available for free on iOS and Android devices, and is used by millions of people around the world. The company is constantly developing new features and expanding its user base, making it one of the most popular navigation apps on the market.
Waze is committed to helping drivers stay safe and informed while they're on the go, and continues to be a valuable resource for commuters and travelers alike.
Yelp – Yelp is a business review website headquartered in San Francisco, California. Founded in 2004, it allows users to rate and review businesses in categories such as Restaurants, Shopping, Nightlife, etc.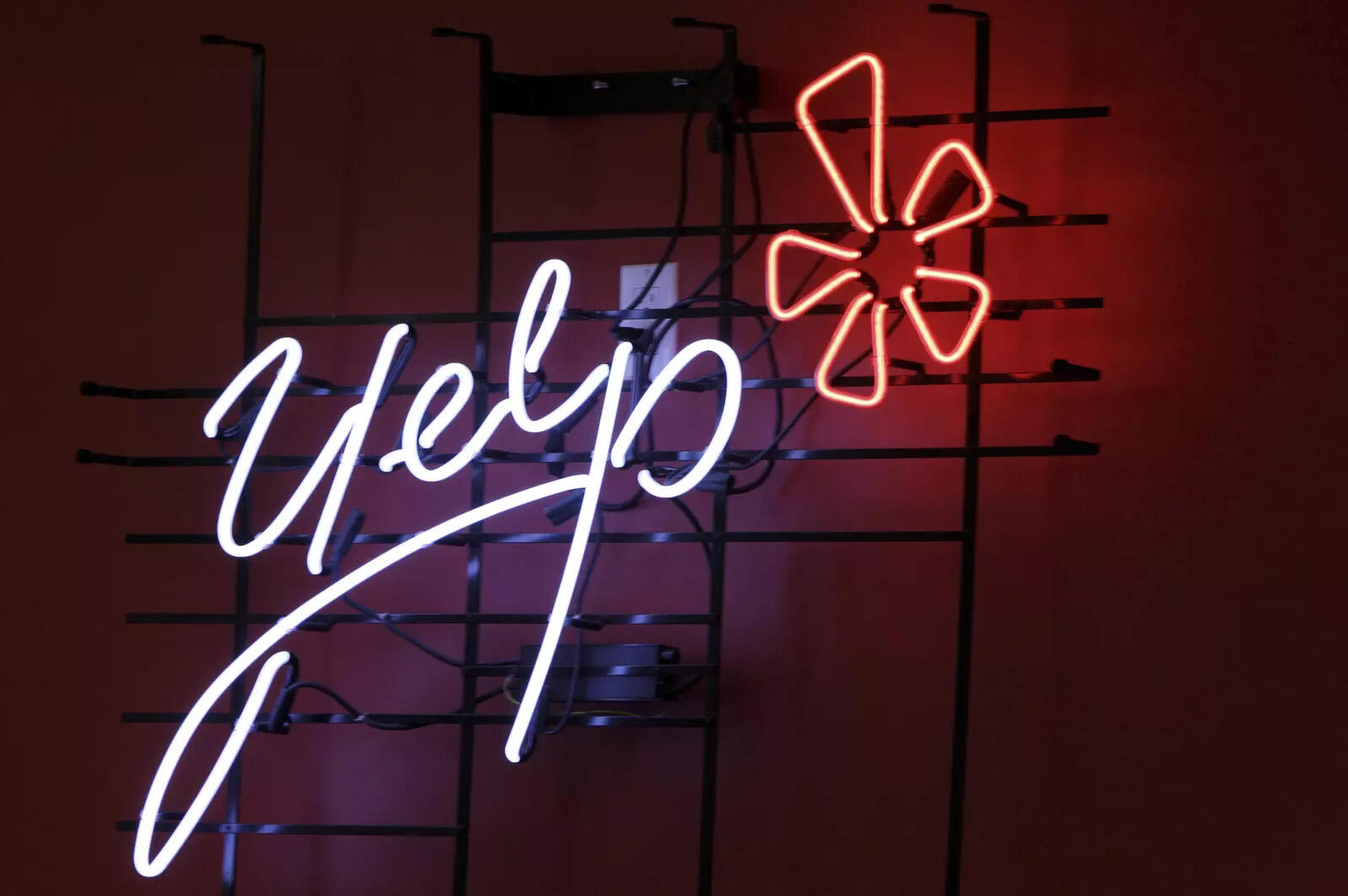 Yelp also provides business owners with the ability to respond to reviews and monitor customer feedback. The website is organized by city and listed by categories. Users can search for businesses based on location, cuisine type, price range, and more. When reviewing a business, users are asked to rate the establishment in several areas, such as atmosphere, service, food quality, and value.
Users can also write detailed reviews about their experiences at the business. Yelp's most popular feature is its "nearby restaurants" tool which allows users to find local restaurants according to their desired criteria. Additionally, Yelp recently launched an app that allows users to access the website's features on the go.
With more than 102 million monthly users, Yelp is one of the most successful business review websites and continues to grow in popularity.
CONCLUSION
In 2023, location-based companies in the United States will continue to be a booming industry. Technology advancements have enabled businesses to offer customers an array of products and services based on their geographic location.
Companies like Uber, Lyft, Bird and Scoot have revolutionized the way people get around cities and towns, while food delivery services such as DoorDash, Grubhub and Postmates have made it easier than ever to order food from local restaurants.
With autonomous vehicle technology and artificial intelligence getting smarter, location-based companies are only going to become more prominent. Businesses will also use GPS tracking and analytics to better understand consumer behavior and target ads to those who are most likely to take advantage of their services.
Location-based companies will remain a major part of the U.S. economy for many years to come.