Trends
Top 10 Best Point of Sales Companies In USA In 2023
Top 10 Best Point of Sales Companies In USA In 2023
INTRODUCTION
Point of sale (POS) companies in the United States are businesses that provide technology to enable transactions between buyers and sellers. In 2023, most POS companies offer cloud-based services, mobile integration, and advanced analytics capabilities to help businesses maximize their ROI.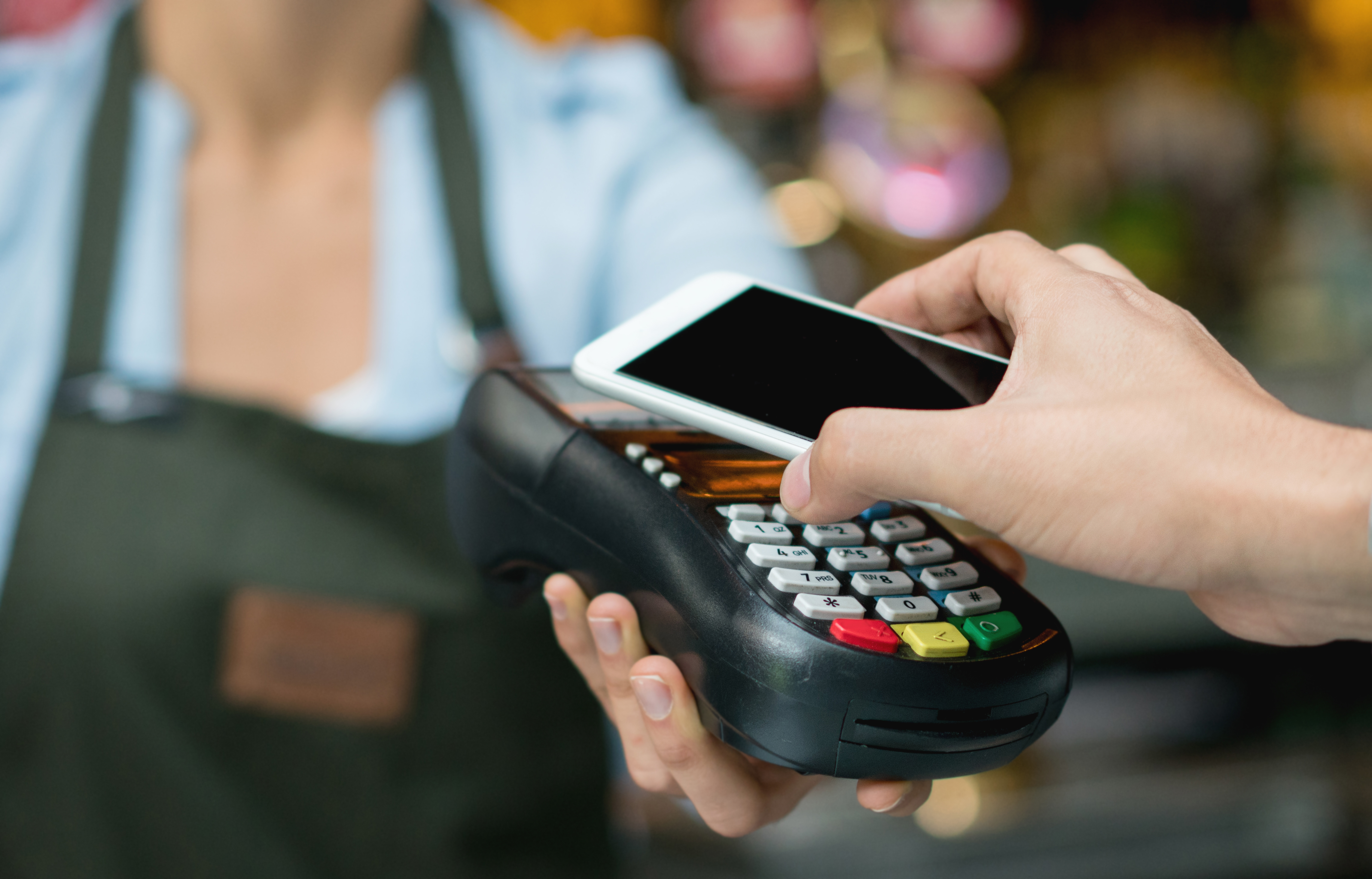 Some of the more popular POS companies in the USA include Clover, Square, Toast, Revel, Lightspeed, and Shopify. Each offers a variety of features, including payment processing, inventory management, customer loyalty programs, and data analysis. However, each also has its own unique advantages that differentiate it from the competition.
Clover, for instance, was one of the first to market with an all-in-one POS system, making it ideal for small and medium-sized businesses. Square is a great option for businesses looking for a comprehensive solution that integrates well with existing systems. Toast offers robust inventory and labor management as well as customer engagement tools.
Revel is great for brick-and-mortar stores thanks to its extensive hardware lineup and its support for EMV chip cards. Lightspeed is perfect for large retailers who need a powerful and customizable commerce platform. Finally, Shopify is a great choice for digital merchants who want a comprehensive ecommerce solution.
The key to finding the right POS company for your business is to determine your needs and goals, then compare the features of each company to see which best fits those needs.
It's also important to consider the cost involved, since POS systems are typically subscription-based and can quickly add up. By taking the time to compare different options and choose the one that best meets your needs, you'll be able to find the perfect POS company for your business in 2023.
IMPORTANCE
Point of sale (POS) companies in the United States are becoming increasingly important as businesses look for ways to better serve their customers and optimize their operations. In 2023, POS companies will provide more than just cash register sales. They will offer a range of services that allow retailers to better track inventory, analyze customer data, and increase sales efficiency.
POS companies will also help businesses reduce costs associated with inventory management and accounting. Additionally, they will aid in the development of loyalty programs and promotions, allowing companies to create deeper relationships with their customers.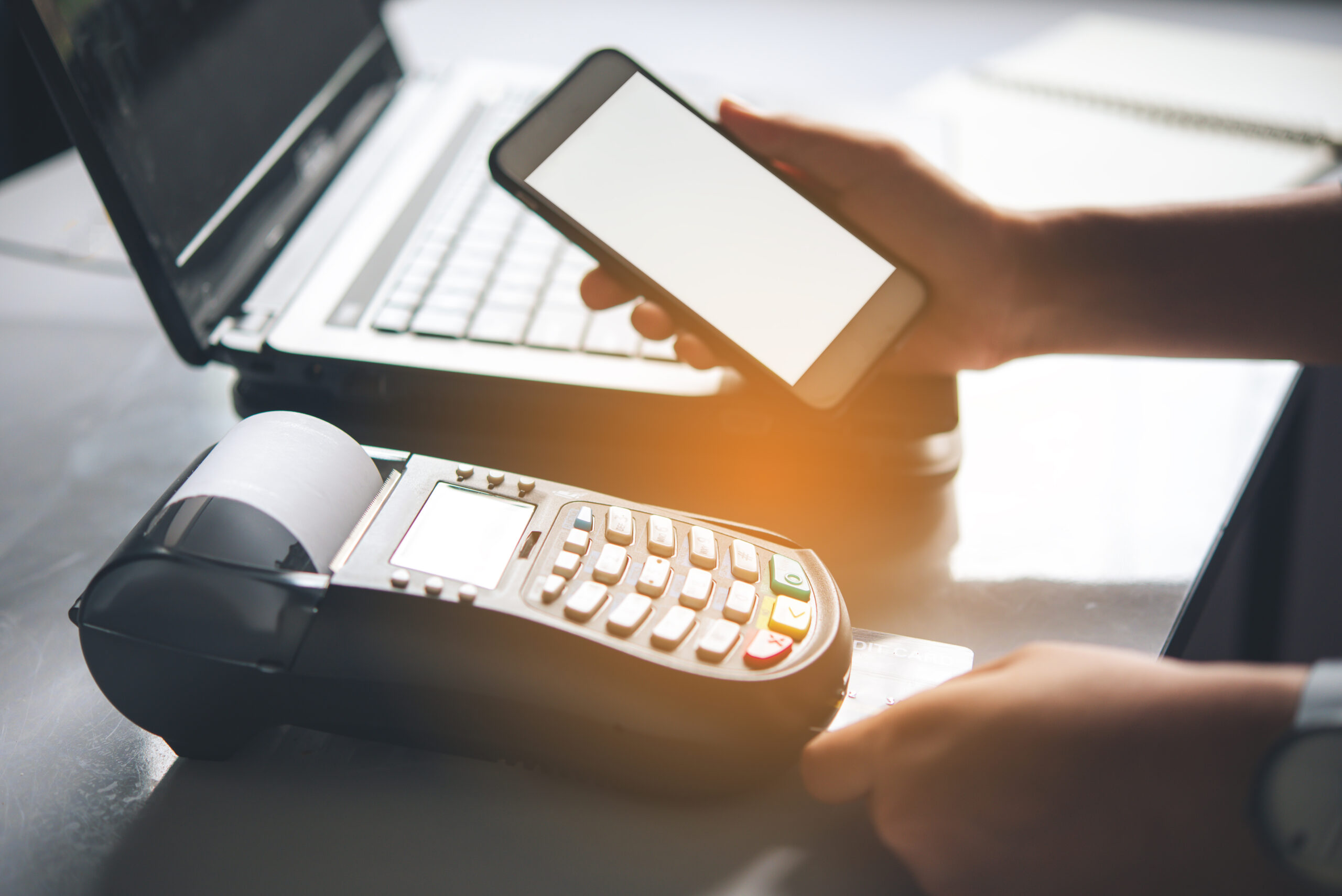 POS companies will also be instrumental in helping retailers develop personalized experiences for their customers by providing tailored product recommendations and discounts. By leveraging advanced analytics and machine learning, POS companies in the US will enable companies to remain competitive and profitable in the long run.
Here are the top 10 best point of sales companies in USA in 2023.
Square – Square Inc. is a technology company based in San Francisco, California. Founded in 2009 by Jack Dorsey and Jim McKelvey, the company provides financial services including mobile payments processing, merchant point-of-sale, and business software and services.
Square's core technology platform, Square Register, enables businesses to accept credit and debit card payments both in-person and online, as well as manage their operations.
Square also offers services such as Square Capital, which provides small businesses with access to capital on favorable terms; Square Cash, a peer-to-peer payment system; Square Payroll, a payroll and benefits platform; and Caviar, a food delivery service. As of March 2021, Square had over 2 million active users, and processed over $30 billion in payments annually.
Square has expanded its product offerings to include hardware such as the Square Stand and Square Reader for accepting payments at retail locations, as well as software such as the Square Online Store and Square Invoices for managing e-commerce transactions.
The company also recently launched a developer platform, allowing developers to incorporate Square functionality into their own applications. Square is also investing in machine learning and AI technologies to better analyze customer data in order to deliver more personalized experiences.
Square has become a popular choice for smaller merchants looking to start selling online or in physical stores. The company also partners with larger retailers, providing them with integrated solutions that enable them to accept payments, manage their inventory, and track customer data.
Square is increasingly focusing on international expansion, having recently opened offices in Brazil, Japan, Australia, and Canada.
Shopify – Shopify is a leading e-commerce platform used by merchants, entrepreneurs, and businesses to create custom online stores. The company was founded in 2004 and has since grown to become one of the largest e-commerce companies in the world.
With over 1 million active users, Shopify offers a suite of tools that enable businesses to easily manage their online stores, including tools for product management, payment processing, marketing, analytics, design and more. Shopify also provides themes and apps allowing store owners to customize their stores with unique designs and features.
Additionally, Shopify integrates with third-party services such as fulfillment companies, shipping carriers and accounting software. Shopify is also constantly developing new features and services such as artificial intelligence (AI) and machine learning (ML) capabilities, which allow merchants to maximize their profits and reach more customers.
Overall, Shopify helps businesses of all sizes reach their potential by providing them with an easy-to-use, affordable and secure e-commerce platform.
PayPal – PayPal is a global online payment company that allows individuals and businesses to make payments, receive payments, and transfer funds securely. Founded in 1998, PayPal has grown to become one of the world's leading digital payment solutions providers, with over 305 million active customer accounts in 202 countries and regions.
At its core, PayPal enables users to securely send and receive money online without having to share financial information with the recipient. This makes it an ideal choice for both individuals and businesses looking to safely and securely conduct transactions on the web. With PayPal, users can make purchases, send money to family and friends, set up automatic bill payments, receive payments, and much more.
For businesses, PayPal provides a suite of solutions ranging from e-commerce solutions to merchant services. The company's Merchant Services product enables merchants to accept payments from customers, manage their money, and track their sales. PayPal also offers advanced security features such as fraud protection, buyer & seller protection, data encryption, and two factor authentication.
Additionally, PayPal provides developers with access to an API which can be used to create custom applications for their business or website. The API allows developers to integrate PayPal functionality directly into their websites, applications, and mobile devices.
Overall, PayPal is a secure and powerful platform for conducting digital payments. It offers a wide range of products and services, making it an ideal choice for both individuals and businesses. With its strong focus on security, reliable customer support, and easy integration, PayPal continues to be a preferred choice for millions of consumers around the world.
Clover – Clover Company is a leading software and services provider based in the United States. Founded in 2010, the company specializes in developing custom software solutions for businesses of all sizes, from small startups to large corporations.
Clover's primary focus is on enterprise-level software development, providing comprehensive IT services that can meet the needs of any organization. The company also provides cloud-based services, such as data storage and website hosting, as well as mobile app development. In addition, they offer consultation services to help organizations develop their digital strategies.
Clover has an experienced team of professionals with expertise in project management, system design, development, testing, and implementation. All of their projects are developed with the latest technologies and tools, ensuring the highest quality and reliability of the product. The company is committed to creating efficient and secure solutions that can meet the unique challenges of each individual customer.
They take pride in delivering top-notch customer service, including 24/7 technical support and ongoing maintenance services. The company also offers ongoing training and support for their customers to ensure a smooth transition to their new systems.
Clover is dedicated to helping businesses succeed in the digital age. By providing innovative software solutions, they make it easier for companies to stay competitive and increase their overall productivity. With their experienced team and cutting-edge technology, Clover is the go-to source for businesses looking to upgrade their technology infrastructure.
Lightspeed – LightSpeed is a technology and entrepreneurship company based in San Francisco, California. Founded by two entrepreneurs in 2021, LightSpeed has revolutionized the way people interact with technology. Their products are designed to be fast, efficient, and reliable.
LightSpeed's main product is their proprietary operating system, known as "L-OS". It is designed to run on any type of hardware, from desktop and laptop computers to mobile devices. L-OS is designed with an intuitive user interface, making it easy to use and understand. It also is built with security in mind, providing users with secure access to their data.
LightSpeed's services include enterprise-grade cloud computing, helping companies manage their data securely and efficiently. With their custom-built applications, they help businesses reduce their costs while improving efficiency. They provide data storage solutions, helping companies store and protect their data. Additionally, they offer networking services, providing customers secure, reliable connection to their local networks.
LightSpeed is continuously innovating and pushing the boundaries of technology. They are constantly developing new products and features to help their clients get the most out of their technology. They strive to develop products that will empower people, giving them the tools and resources necessary for success.
LightSpeed is committed to making a positive impact on the world. They want to make sure that their products and services benefit both their clients and society as a whole. They believe that through the use of technology, businesses can help create a better world.
Vend – Vend is a technology company that specializes in creating solutions for small and medium businesses. The company was founded in 2009 with the aim of providing business owners with the tools they need to succeed in their respective markets.
Vend's platform offers a variety of features, including payment processing, inventory management, customer relationship management (CRM), sales reporting, and marketing automation. The company also provides customers with access to additional services, such as loyalty programs and point-of-sale (POS) systems.
Additionally, Vend offers a suite of products designed to help merchants manage their finances and understand their customers better. These products include analytics, financial reporting, and data analysis. Vend's platform allows merchants to easily integrate with other business applications, such as accounting software, eCommerce marketplaces, and merchant services providers.
This integration helps them streamline their operations and improve their customers' experiences. With its innovative approach and comprehensive product portfolio, Vend has established itself as a leading provider of enterprise-level solutions for small and medium-sized businesses.
Toast – Toast is an innovative and rapidly expanding technology company that specializes in providing small businesses with powerful, yet user-friendly software solutions. Founded in 2022, Toast has become one of the most successful start-ups of the decade, with a mission to help small businesses save time and money, while improving operations and increasing customer satisfaction.
Toast offers its customers a comprehensive suite of software tools and services aimed at streamlining their business operations. From CRM and accounting to inventory management and sales reporting, Toast makes it easy for even the most novice business owner to run a successful operation.
With intuitive and customizable dashboards, users can easily monitor their performance and make real-time adjustments to stay ahead of the competition.
Toast's cutting-edge mobile applications allow customers to access their data on the go, enabling them to make important decisions quickly and efficiently, no matter where they are. In addition, Toast also provides its customers with unparalleled customer support and training, helping them maximize the benefits of the platform.
Toast's commitment to innovation is evident in its commitment to research and development. The company works closely with universities and industry experts to develop innovative and advanced technologies that will revolutionize the way small businesses operate. Toast has made significant investments in artificial intelligence and machine learning, which has the potential to significantly improve productivity and profitability for its customers.
Toast is committed to building long-term partnerships with its customers, offering them flexible and tailored solutions to meet their unique needs. As a result, Toast has seen tremendous success in the market, quickly becoming an industry leader in small business solutions. Thanks to its commitment to excellence and focus on customer satisfaction, Toast is set to continue to guide thousands of small businesses into the future.
NCR Silver – NCR Silver is a cloud-based point-of-sale (POS) system that allows small businesses to easily and securely accept payments, manage inventory, track customers, and more. It's an all-in-one solution that offers a variety of features and tools to make running a business easier.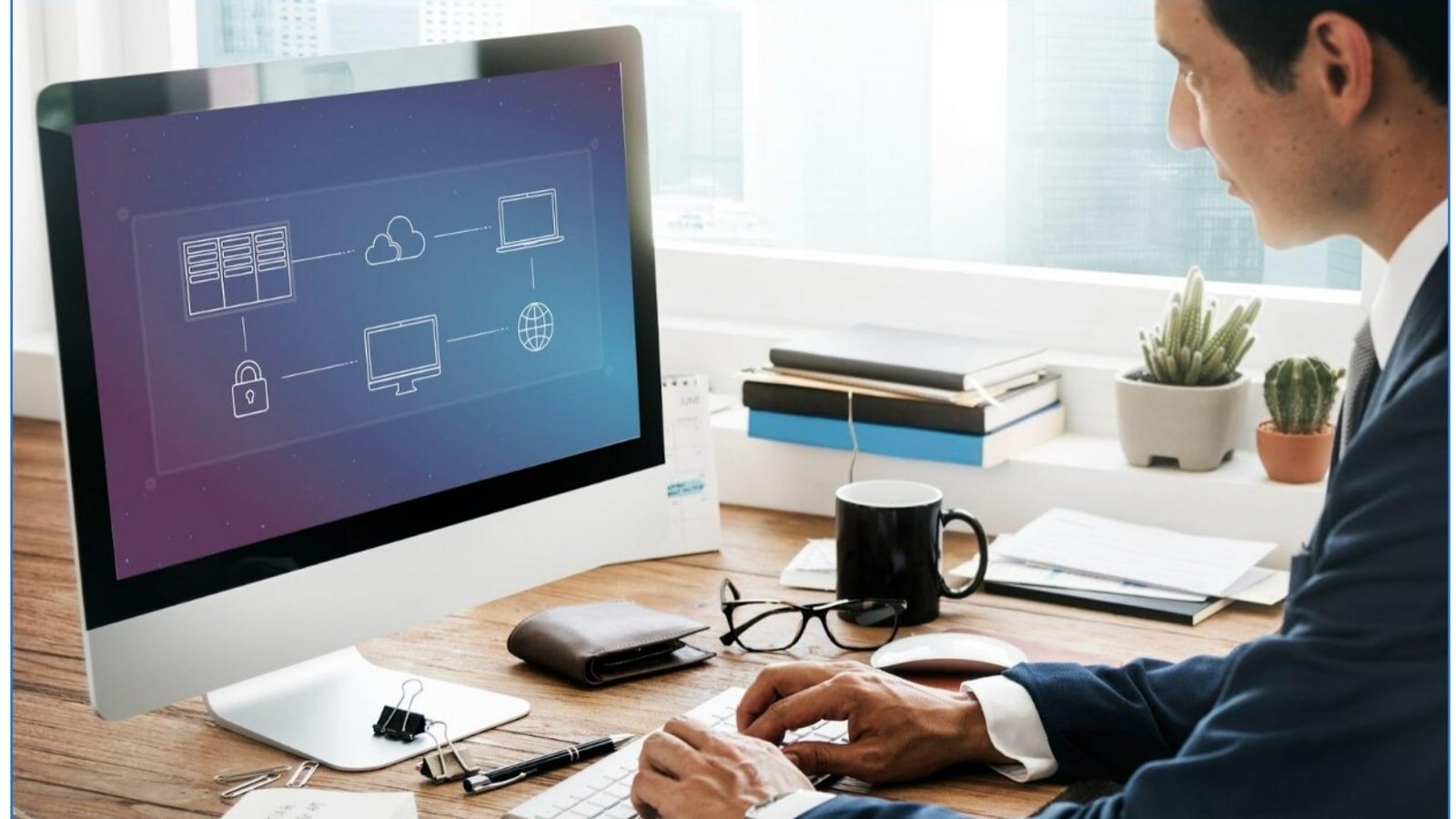 NCR Silver is tailored for small businesses, offering flexibility, ease of use, and affordability. The cloud-based system requires no additional hardware or software, and is set up in minutes. Its POS system works with iOS devices, allowing businesses to accept credit and debit cards, cash, checks, and gift cards. It also supports barcode scanning and printing capabilities.
The company also offers a range of features to help businesses run more efficiently. This includes customer engagement tools, such as loyalty programs, promotional campaigns, surveys, and email marketing. Businesses can also access reporting and analytics tools to view their sales data, analyze customer trends, and optimize their operations. Additionally, NCR Silver offers eCommerce integration and mobile payment capabilities.
NCR Silver also provides customer support options, such as phone, chat, and email. The company's website also has a wealth of resources, including online tutorials, FAQs, and product guides, to help users get the most out of the system.
In short, NCR Silver is a comprehensive, cloud-based POS system designed specifically for small businesses. It offers a wide range of features and tools to help businesses run more efficiently and effectively, while also providing excellent customer support and resources.
Revel Systems – Revel Systems is a cloud-based point of sale (POS) platform for businesses in the retail, restaurant and hospitality industries. Founded in 2010, Revel Systems has become one of the most popular POS systems among brick-and-mortar businesses due to its comprehensive nature.
The platform includes features such as inventory management, customer loyalty programs, order management, and more. Revel Systems is also known for its robust suite of integrations that enable users to connect their business to leading payment gateways, accounting software, kitchen display systems, and other tools.
In addition, their mobile app allows businesses to manage their operations remotely. With offices in San Francisco, London, and Ireland, Revel Systems continues to grow and expand its customer base across the world.
QuickBooks Point of Sale – QuickBooks Point of Sale (POS) is a comprehensive retail management system developed by Intuit that helps businesses streamline their inventory, customer and employee management. The system is cloud-based, meaning it can be accessed from anywhere with an internet connection.
With QuickBooks POS, users can track sales and inventory in real time, manage customer profiles, process payments quickly and securely, complete sales transactions more efficiently, and generate detailed reports for better visibility into their business operations.
It also features advanced security measures to protect sensitive customer data. QuickBooks POS also offers integrations with popular accounting, payment processing and eCommerce solutions, allowing businesses to seamlessly integrate their back office operations with their online storefront.
With all these features combined, QuickBooks POS provides businesses with powerful tools to manage their operations, save time and money, and give customers an enjoyable shopping experience.
CONCLUSION
In 2023, the point of sale (POS) industry in the United States is expected to be a thriving market. With more businesses going digital and an increasing demand for secure payments, POS companies are set to benefit from this trend. The POS market is estimated to reach over $126 billion by 2025, with POS hardware and software solutions being among the most popular offerings.
Companies like Square, Toast, Clover, PayPal and Shopify have been leading the way in providing innovative solutions that make it easier for merchants to accept payments and manage their business. This increased competition has resulted in lower costs and greater reliability for POS solutions.
As a result, more businesses are investing in POS solutions, making this an incredibly lucrative market.