Trends
Apple Inc. To Make India Its Home As It Sets To Restructure Its International Sales Operations; China's Loss Is India's Gain!
Apple Inc., as per reports, is in the middle of reshuffling and reordering management of its international businesses to put a more considerable emphasis on India, a move which will enable India to become its own sales region at Apple for the very first time, thus signalling the growing importance of India in the global map. Is iPhone's 'Made in India' era about to begin?
Apple Inc. has chosen India and is in the midst of reshuffling the management of its international businesses to the nation even as India continues to evolve into a product manufacturer, with the American tech giant looking onward to setting up its iPhone production plant in the country along with its manufacturing partner Hon Hai Precision Industries Co., also popularly known as Foxconn.
Foxconn, a top Apple supplier, is looking to expand its operations in India after suffering severe supply disruptions in China.
Apple has also been looking beyond China to ensure crucial supply chains strained by Covid lockdowns and China's rising geopolitical tension; it has helped India instead take the opportunity and emerge as an attractive potential alternative to the world's second-largest economy.
One of India's top ministers had remarked recently that the California-based company wants to ramp up its production in the South Asian country to a quarter of its overall total.
This move will result in India becoming its own sales region at Apple for the first time; this shift also marks the country's growing importance within the tech behemoth.
The tech giant, as per reports, has promoted Ashish Chowdhary as head of India. Ashish Chowdhary will now directly answer Michael Fenger, Apple's head of product sales.
Apple Inc. is making the transition after its vice president in charge of India, the Mediterranean, the Middle East, East Europe and Africa – Hugues Asseman, recently retired.
The most recent reshuffle will modify Apple's management structure, but not how it reports regional sales in its public financial results.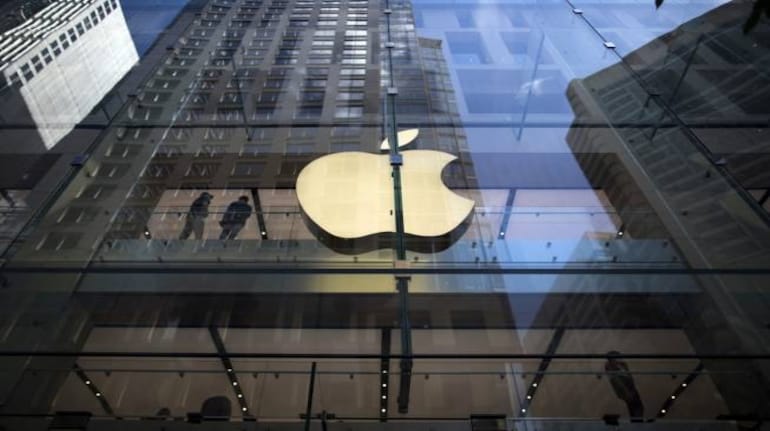 China's Fall Is India's Gain
Apple had for years relied on a vast manufacturing network in China to mass-produce iPhones, iPads and other apple products. But its dependence on China was tested last year by Beijing's strict zero-Covid strategy, which was rapidly dismantled last December.
Apple has redoubled its investment efforts in India since the middle of last year, but can India deliver?
Apple's over-dependency on China results from almost two and a half decades of what China put in to develop its entire electronics manufacturing ecosystem; the company makes almost 95% of its phones in China.
China headaches mount
Apple, one of the world's most valuable companies, posted shockingly weak earnings, partly because of its recent problems in China. The problems started in October, when workers began fleeing the world's largest iPhone factory, which is run by Foxconn, over the Covid-19 outbreak.
Foxconn offered bonuses to workers to return since it was short on staff; however, violent protests broke out in November when newly-hired staff said management had revoked their promises. Workers had reportedly clashed with security officers before the company decided to offer them cash to quit and leave the site.
Although operations at the sprawling campus in Zhengzhou, central China, have now returned to normal, it was hit with supply problems for iPhone 14 Pro and iPhone 14 Pro Max models during the critical holiday shopping season.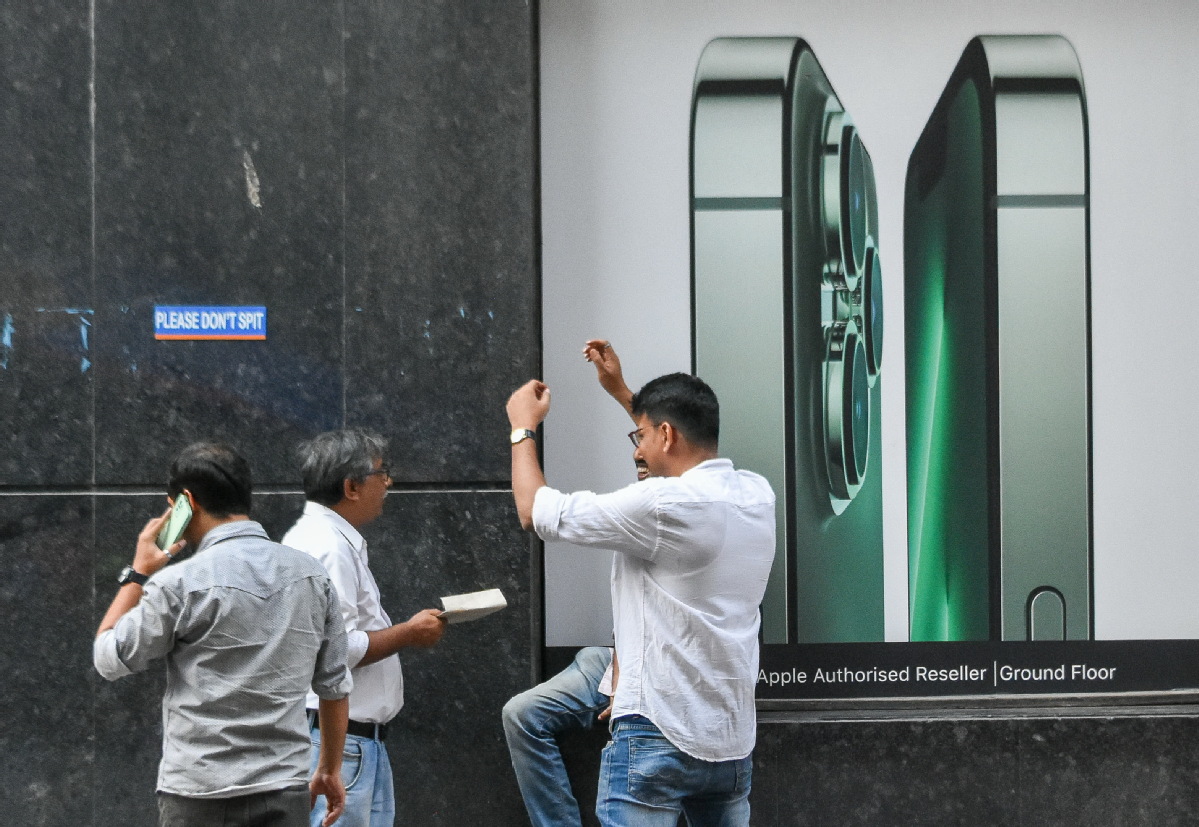 India Shining
India is also evolving into a product manufacturer. The American tech giant is looking forward to setting up its iPhone production plant in India with its manufacturing partner Hon Hai Precision Industries Co., known as Foxconn.
Irrespective of the fact that Apple's total sales decreased by 5 per cent last quarter, the company had record revenue in India.
Apple's chief executive officer Tim Cook has compared the current state in India to that of China in its former years and remarked that the company is putting a lot of emphasis on the Indian market.
China is Apple's biggest sales region after the Americas and Europe and generates around $75 billion annually.
Although it hasn't been formally announced yet, the shift will mark the first time that India becomes its own sales region at Apple, which has seen demand surge in the country. 
It will give India increased prominence inside the tech giant; Apple has created an online store to serve the region and plans to open its first retail outlets later this year.
In addition to serving as a sales engine for Apple, India is also becoming more critical to the company's product development, and hence key suppliers are moving to the region.
Apple's Not-So-Good Days
In recent months, since Asseman's departure, Apple Inc. saw a surge in executives leaving the company. Apple's vice president in charge of subscription services stepped down earlier this year, and its cloud chief plans to depart next month. 
Last year, top executives in charge of industrial design, procurement, parts of software and hardware engineering, privacy, information systems, and the online store all reported their exits.
A two-decade-plus veteran of the company, Asseman, split his time between Apple's base in Cupertino, California and its London office. He started as a marketing manager handling the Mac and iPod lines; later, he led retail teams before becoming Apple's iPhone sales chief for Europe and other international markets in 2011. Asseman started his latest role in 2015 and retired at the end of last year.
Apple's sales and international teams are split between Fenger and another vice president, Doug Beck; while Fenger oversees hardware, services and enterprise sales globally, Beck oversees the health, education and government segments. 
Conclusion: Apple's overdependence on China and the increasingly strained relations between the United States and China may have prompted Apple to look at another viable alternative, India.