Trends
Top 10 Successful Unicorns In Nepal
Top 10 Unicorns In Nepal
Generally, Nepal is associated with mountains, valleys, tigers, and rhinoceroses. In addition to startups and unicorns, I see us making a name for ourselves. Statistically, there are only 600 high-value startups worldwide, not the mythical creature itself, but startups with a $1B or higher valuation.
Since its creation in 2010, Instagram has grown to over 1 billion users worldwide. Facebook purchased it for $1 billion just two years after its design. It is now common for these stories to be told outside of America and the developed west. For example, Byju's, the unicorn EdTech company from India, raised $200 million in funding in November 2020. Over 9000 employees work at the company, and it has raised almost a billion dollars in funding.
Global innovation may emerge anywhere in today's digital age, and Nepal is no exception. As a result, entrepreneurship is becoming increasingly popular. To compete on a global scale, there is sufficient skill and infrastructure. Nepali startups may now compete worldwide with the correct guidelines, mentorship, and alliances.
That may be an overwhelming goal for a country with a total GDP of just over $30 billion. However, a closer examination reveals that all of the elements are present, and many chefs have been busy experimenting with recipes, albeit on a smaller scale. The Kathmandu Post has published a feature on a group of wannabe entrepreneurs who claim to desire to create Nepal's first billion-dollar IT firm. This, I believe, is only the beginning.
Nepal is experiencing a boom in entrepreneurship. The state has one of the youngest demographics in the country, with around half its population under 24 years old. As a result, youth in Nepal have built successful careers and return to Nepal with dreams of creating something meaningful.
The growth has inspired me in Nepal. Even so, it's not surprising many companies are focusing on the local market because the technology is still in its infancy. That is fine. The local market is crucial! E-Sewa ensures that all Nepalis can make digital payments, Sastodeal makes it easy to buy almost anything online, and Foodmandu provides lunch from almost any restaurant. Tootle helps you reach your destination without a car.
It is now time for us to take the lead in developing and expanding a whole new type of technology company in Nepal. Companies that serve a global audience, such as India's Byju's, and companies that seek the international market, such as Nepal's Nasser. It's past time for us to broaden our horizons and think bigger. We wish to inspire budding entrepreneurs to consider the world as a whole. 
By focusing on the big picture, we can expand and build locally. Instead of developing Nepal's Yelp or eBay, Nepali entrepreneurs should think about making the next Slack, Instagram, Canva, or Byju. Let me take a moment to emphasize that such businesses are still critical to Nepal's development. They work to improve the local tech environment and infrastructure.
I'm making a point to think about and build on a global scale.
Increasingly, technology creation and scaling up are becoming more accessible due to the democratization of technology. Nepal can use the same infrastructure as large tech giants like Netflix and Facebook by adopting cloud computing. In addition, talent and a strong work ethic are present in Nepal. 
Entrepreneurship is being propped up at the forefront by podcasts like Doers.
Computing power, rent, and labor are some of the biggest costs that technology companies incur during their early stages.
Computing costs can be set up in a scalable manner with cloud infrastructure, keeping the initial cost low.

The covid epidemic has made remote work not only easier but also the norm across all sectors and geographies in a society that was already global and distant.

The greatest cost, by far, is labor, which is where Nepal has an advantage. As a result, Nepali startups enjoy a competitive advantage over western enterprises due to reduced expenses.
What could be better than working together to build global startups out of Nepal, taking advantage of scalable global servers, and offering remote work solutions?
Foreign direct investment (FDI) is not encouraged by current government regulations. However, crowdfunding is still an idea with a few angel investors, venture capitalists, and private equity firms. In conversations with local entrepreneurs, you also hear the recurring theme that early-stage startups are still wary of investors. Informed entrepreneurs will often be able to leverage these resources, but we do not want to wait on the sidelines for a clear path to be paved, but rather to help pave that path ourselves.
By establishing Nepal Venture Studio, we hope to bring together innovators and entrepreneurs from around the world who want to support and accelerate the entrepreneurial ecosystem in Nepal. The truth is that many entrepreneurs do not have every answer before they start, but they are confident that together they can resolve them.
The Nepalese government has the potential to produce a unicorn company, meaning a company valued at more than USD 1 billion. Startups, however, face many challenges. The term 'startup' usually refers to technology-based businesses. As these companies aren't building bridges, buildings, or hydroelectric plants, they don't need large amounts of capital.
Instead, they need to invest in workers. There is a limit of Rs 50 million for foreign direct investment in Nepal, limiting many potential enterprises' potential. Startups don't need to invest all their funds at once. They may need money only for future rounds. Reforms are necessary in this regard. Unlike in other parts of the world, Nepal does not have much of a crowdfunding market. Foreign investors are therefore necessary.
Investing mainly in software or human capital poses another challenge. Software is mostly purchased externally. Software developers are usually foreign residents. Visa restrictions apply to them as well. It isn't easy to bring a startup CEO from a foreign country to share his knowledge or take responsibility for the company if it is successfully doing well in a foreign country.
In addition to that, startups are often faced with the challenge of opening letters of credit to import materials or machinery to produce goods, which they cannot put up as collateral with banks.
In the case of Indian unicorn companies, the entities have been incorporated somewhere without any anti-money laundering issues, for example, Singapore. In 2019, there were 18 unicorn companies in India. Eleven or twelve of these companies have Chinese investors.
The agreement for investment must be signed today and the funds will be arranged tomorrow, if we are to have unicorn companies.
Startups will not be able to pay salaries to their employees if the investment takes more than 12 months to realize. This will affect cash flow. In addition, Nepalis should be allowed to invest in countries such as Singapore. There should be strict rules, but it can attract only FDI if the regulations are open enough.
For private equity firms and venture capital funds to invest in Nepal, they must obtain the approval of the Department of Industry and the Rastra Bank. The process is complex and time-consuming. Private equity firms and venture capital funds should be able to register only once. After that, the transaction should take place through banking channels, but it has to be a simple procedure. It should also address dual taxation issues. There should also be no locking period. According to Nepal Rastra Bank, investors cannot expect a return in six months. Venture capitalists, however, want to exit quickly.
Startups can also get investment from private investors, not just venture capital firms. The government should introduce a regulation prohibiting private companies from investing in defense. In addition, the government should route investment automatically if a company wants to invest in a particular sector.
We must understand the know-how and the business plan before we can get an entrepreneurial idea. Currently, startup companies do not have the resources to gain this knowledge.
A concept known as an "Employment Stock Option Plan" exists. This is utilized when a company can't afford to hire many people. As a result, instead of a salary, they issue business stock. In Nepal, we are having difficulty implementing this in a business. We must pay tax and account for it as income. As a result, if the government makes this option available, it will aid in the growth of startups.
We've seen that Nepali startups are solely focused on the Nepali market. We can go after India and China, but there are other nations with markets similar to Nepal's. We need to think beyond Nepal since the market there isn't big enough to build up. In our country, disposable income and technological knowledge are restricted.  Therefore, it is necessary to evaluate whether they can scale it up in other countries.
Here are a few examples of startups that are unicorns. We need to establish a positive track record to attract talents.  
The initial valuation may be less than a billion dollars. However, people will regard startups as profitable for investment and career progression if VCs from other nations invest in expanding companies, increasing their valuation.
The majority of new business owners have a short-term business mindset. As a result, there will be a lot of failures and consolidation in Nepal's startup sector before a champion emerges. The fintech sector will experience the most coalition. When it comes to the e-commerce business, those who sell specific things will stick around and grow. In addition, there are changes in health care, agriculture, and agri-tech. Eye and dental clinics are two more potential locations. So, it can work in chains if a concept like 'Oyo' is introduced.
Startups are sometimes misunderstood. How come small-scale businesses like grocery shops, soap factories, and other companies aren't called startups? Consequently, SMEs and startups do not have clear distinctions.
Furthermore, being a startup has benefits and drawbacks that need to be clarified. Startups are not free. SMEs and startups are very different. Unlike developing countries, which get tax rebates or other benefits on licensing, the policy will make licensing easier.
Dolma's Investment Model
In December 2011, they decided to invest in Nepal. The funding took Dolma two and a half years to close. The time for venture capital and private equity is ten years. The investment period lasts for the first five years. After that, the harvesting phase lasts for the next five years. Dolma is not investing at the moment because the investment period has ended. We can, however, make a follow-up investment. 
We have a total of nine firms in which we have invested. Two enterprises are in the hydro industry, and two are in the solar sector out of nine. These four projects are currently in the works. By December 2021, it will do all of the projects. It will finish two of them this year, and it will spend two more next year.
All eight companies have already received partial investments. On the other hand, a power purchase agreement (PPA) has been a problem at one company, which is a solar project. It has not been determined if it will be viable due to a gap in funding. Therefore, there has been no filing for foreign direct investment. The remaining eight companies have already received investment. Cloud Factory has been partially exited. This is referred to as preferred equity. It has two forms of investment. The company makes money only if we do as well. We can use dividends in preferred equity. In addition, we may have to redeem preferred equity if we raise new equity or do so from reserves.
We have invested in companies that already have a proof of concept, though Dolma Impact Fund does not invest exclusively in startups. Sasto Deal is one example. We put Rs 90 million into Sasto Deal after seeing the potential in the electronic retail business.
Grepsr
This Cloud-based, managed service can extract data from emails, documents, websites, and social media. A visually tagged screen or a clear explanation of what a user needs to do to extract data is an intuitive way to mark and tag the data extraction requirements. Then, They can use CSV or XML formats to download the data. Alternatively, it can send data using Email, FTP, DropBox, or DropBox databases. 
The user can also schedule data extraction by telling Grepsr when and how often they need it, and Grepsr will handle the rest through its automated system. Data extraction is unlimited, and there is a flat pricing model. Up to 50,000 records are extracted for USD 99. All fees and limits are disclosed upfront. Payment is required once samples are viewed.
Company overview
| | |
| --- | --- |
| Legal Name | Grepsr |
| Industries | Software company |
| Founder(s) | Amit Chaudhary, Subrat Basnet |
| Founded Date | 2012 |
| Total Funding Amount | NA |
| Investors | NA |
Sastodeal
Tajodeal, a leading local e-commerce company in Nepal, and Flipkart have initiated cross-border trading opportunities for their millions of sellers in a strategic partnership.
By partnering with Flipkart, Sastodeal will offer products from Flipkart Marketplace sellers in various categories, including babycare & kids, audio devices, men's apparel, women's ethnic wear, and sports & fitness, giving Nepali customers access to Indian products. In addition, Sastodeal will fulfill the delivery of Flipkart's Private Brand products in Nepal, the founder, and CEO of Sastodeal, Amun Thapa, announced in September.
Thapa said Sastodeal would, in the first phase, offer Flipkart's private brands such as MarQ and SmartBuy in August, providing the best in quality and features at prices Nepali consumers will be happy with. When customers purchased products from India, they had to pay a higher currency exchange rate. The only difference between the Indian prices and those offered in this deal is marginal. Moreover, customers will be able to order products at Sastodeal the same day or the very next day since the products will be readily available.
"Flipkart has always focused its Private Brand portfolio on meeting consumer needs in a convenient and value-driven way," Dev Iyer, Vice President – of Private Brands, said of the partnership. It was natural for us to expand our expertise and take our brands to countries outside of India, given our grasp of what consumers need and our focus on quality products. In a country like Nepal, consumer preferences are pretty similar to those in India. We are optimistic about the strong acceptance of our Private Brands MarQ and SmartBuy."
It gives us further encouragement that we will be able to offer consumers what they're looking for under the partnership. Sastodeal enjoys immense consumer trust in the Nepal market."
As a result of a partnership with Flipkart, Sastodeal is launching Flipkart's Electronics and Home Decor/Furnishing products linking Indian MSMEs directly to Nepali consumers and Flipkart's cross-border commerce capabilities. Together with Flipkart, Sastodeal will continue to offer a wide range of products at fair prices so that its customers get the very best value.
Under the cross-border cooperation, buyers in Nepal will have access to 5000+ high-quality products with a delivery time of 14 to 21 days, while Flipkart Private Brands – MarQ and Flipkart SmartBuy will receive same-day or next-day deliveries with priority shipping, delivered by Sastodeal.com.
"Our cooperation with Sastodeal, a homegrown brand like ours, will provide our sellers with a greater market reach and allow them to considerably increase their business." As more people turn to online purchasing, the e-commerce industry in Nepal has a lot of promise.
Sastodeal's product line is inspiring to consumers because of the trust the brand has with its consumer base and the love it enjoys from its local market. These new growth opportunities will boost Indian economic sentiment and create growth opportunities for MSMEs", said Jagjeet Harode, Head of Marketplaces at Flipkart.
On Sastodeal, Flipkart offers a 49-inch 4K SMART television for just Rs. 54,999 that comes with Android on-board and Chromecast built-in. 
MarQ TVs come with free installation, a 2-year warranty, and next-day delivery plus free next-day delivery. Flipkart SmartBuy customers can also enjoy the best value offers on MarQ at a very reasonable price along with Flipkart SmartBuy.
 Further, he said, Sastodeal is soon introducing new subcategories through Flipkart, such as Sports, Fashion, Furniture, and Essentials.
"This is a natural next step for Sastodeal's remarkable growth story, according to Tim Gocher, founder and CEO of the Dolma Impact Fund; Sastodeal's largest shareholder." Pratik Jalan, Chairman of Sastodeal, believes that this deal will level the playing field for consumers and businesses alike." Sastodeal's mission is to offer attractive products and prices to every customer and business around the globe.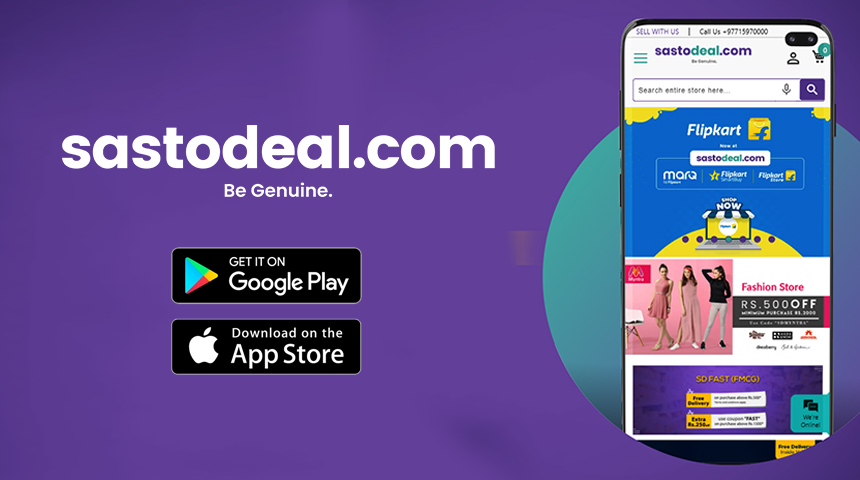 Company overview
| | |
| --- | --- |
| Legal Name | Sastodeal Pvt Ltd |
| Industries | Consumer Goods, E-Commerce, Electronics, Fashion, Shopping |
| Founder(s) | Amun Thapa |
| Founded Date | Dec 2011 |
| Total Funding Amount | NA |
| Investors | NA |
F1Soft
F1soft provides mobile/internet banking to banks through its software development firm in Nepal. BankSmart – a mobile banking application; Bankex – an online banking application; FoneBank – another mobile banking application; e-Sewa – an online payment gateway; SMS banking and card management products. With more than 90% of Nepal's financial institutions using their transaction banking products, the company claims to be the market leader.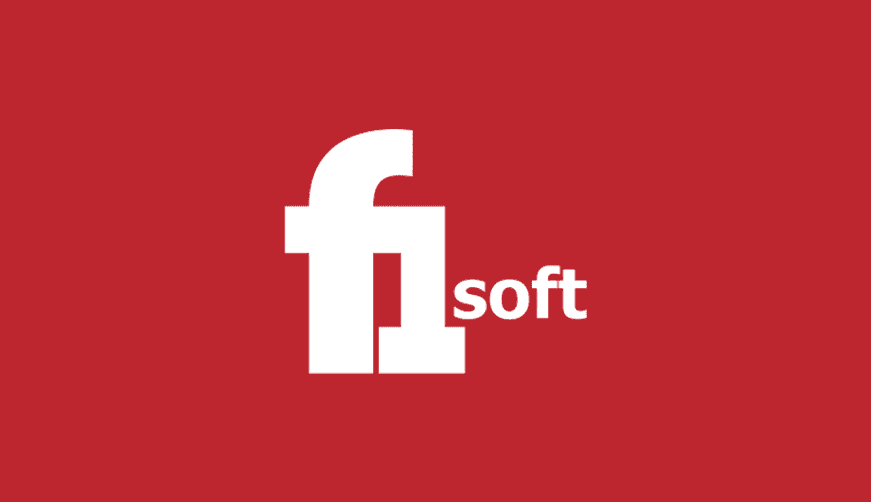 Company overview
| | |
| --- | --- |
| Legal Name | F1Soft International Pvt. Ltd. |
| Industries | Banking, Enterprise Software, Financial Services, Software |
| Founder(s) |   |
| Founded Date | Mar 5, 2004 |
| Total Funding Amount | NA |
| Investors | NA |
Foodmandu  
In Nepal, you can order and receive food on demand. You can search for restaurants near you based on your location—users order food to be delivered to their homes. Foodmandu provides delivery services. Android and iOS applications are available.
Foodmandu, which delivers food online, has also expanded into Pokhara. However, these are its first expansions outside the Kathmandu Valley.
Shyam Ratna Mali, the marketing manager in Pokhara, indicated that it brought the online delivery service to the town due to the increasing number of customers. He said, "We are now offering customers in Pokhara the chance to order food online and enjoy it at home."
Currently, Foodmandu collaborates with more than 30 local restaurants and hotels, which will gradually increase as the business expands. However, Covid-19 delayed the company's commercial launch in Pokhara, according to company founder Manohar Adhikari.
In 2020, we planned to expand into multiple cities, but due to Covid-19, we diverted from our plan. Nevertheless, Foodmandu will strengthen its business in 2021, he added.
A representative from the Restaurant and Bar Association of Nepal (REBAN) Pokhara said one of the advantages of online food delivery would be convenience for customers, expanding services, and promotion of quality for restaurants.
Pokhara residents receive a 30 percent discount up to the end of January.
Company overview
| | |
| --- | --- |
| Legal Name | Foodmandu  |
| Industries |   |
| Founder(s) | Manohar Adhikari |
| Founded Date | 2010 |
| Total Funding Amount | NA |
| Investors | NA |
F1soft
Among Nepal's largest IT companies, F1Soft International acquired BhatBhateniOnline.com. The company also owns eSewa, the nation's first and largest payment platform. eSewaPasal.com will be rebranded as Bhatbhatenionline.com with this acquisition.
All central banks are onboard to accept payments through the new website, which takes eSewa, mobile banking, and internet banking. Payments can also be made by cash on delivery. eSewa costs will be eligible for exclusive discounts on the portal. According to a press release, the company will deliver free of charge within 24 hours of placing an order.
Biswas Dhakal, CEO at F1Soft International, explained the acquisition, "We are in the process of making online shopping easier, more affordable, and more convenient in Nepal.". People will know the eSewa brand immediately through eSewaPasal.com.
eSewaPasal will become a secure and robust website with help from our technical expertise."
As Nepal's leading IT company and an early innovator of mobile financial services, F1Soft International, founded in 2004, grew rapidly to become Nepal's leading technology company. As part of the government's current mission to encourage digital transactions, this company's main expertise is financial technology and developing software solutions that aid in the digitalization of transactions. 
There are 400 employees at the company. ESewaPasal.com CEO Manish Shrestha expressed delight in being associated with F1Soft, saying it is a great chance to impact online shopping significantly. Online shopping is the future, and Nepal will experience it very soon. "In the next few years, we hope to transform the way consumers shop online in Nepal."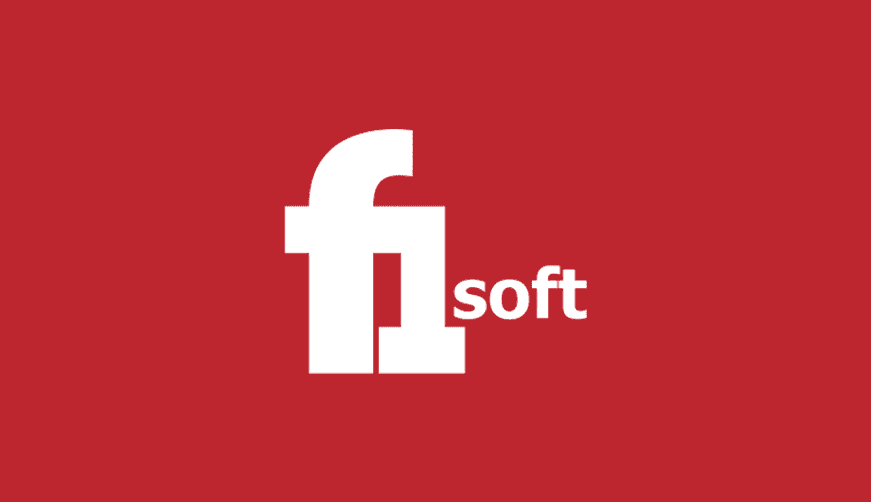 Company overview
| | |
| --- | --- |
| Legal Name | F1Soft International Pvt. Ltd. |
| Industries | Banking, Enterprise Software, Financial Services, Software |
| Founder(s) |   |
| Founded Date | Mar 5, 2004 |
| Total Funding Amount | NA |
| Investors | NA |
Ultimodeal
The company has secured Series A funding from Shweta Khadka. She joins Ultimodeal as chairman with a substantial investment made by the actress, social activist, and entrepreneur Shweta Khadka.
Ultimadeal advertises that it offers good deals on products like books, mobiles, computers, electronics, fashion, games, groceries, and many other things from trusted sellers.
Since 2017, Ultimodeal has been operating as one of Nepal's most reputable online retailers.
The company has extended the first round of fundraising efforts for its new app, Ultimodil, which operates in a new format and offers good service and fast delivery. They started the first series under the leadership of actress and social worker Swetha Khadka, whose goal was to raise 2 million US dollars or about 230 million rupees.
This first series will run until December. It is said that it will use the amount for expanding its fund, technology research and development, and proper management of the company across Nepal.
'This enables small businesses to sell their products at the same price, which was impossible in traditional offline retail stores. As a result, small and big companies are contacting us to market their products through our online platform, 'said Ghimire.
According to its co-founder Manish Ghimire, the startup was created to make it easier for customers to find and buy the products online. 
However, people in Nepal are not accustomed to using e-commerce yet, so there is still much room for improvement. Hence, Nepal was chosen as the location for the new store.
The public is familiar with such services. But buying goods through social networks like Facebook, where the goods are often delivered differently than shown in the picture, is becoming more popular. He believes that such a trend is affecting the existing e-commerce companies.
The app developed by Ultimodeal is currently in the testing phase. However, the company has stated that the app's beta version for both mobile and web will be made public by next October.
It will also offer a delivery tracking system, so the customer can track the location of the goods they order.
The company has been developing the app using an artificial intelligence system for the past eight months. Since many customers have moved online due to Corona, the company believes that the service will grow well.
Company overview
| | |
| --- | --- |
| Legal Name | Ultimodeal |
| Industries | E-Commerce |
| Founder(s) | Manish Ghimire |
| Founded Date | Oct 5, 2017 |
| Total Funding Amount | $500K |
| Investors | Manish Ghimire and Shweta Khadka are the most recent investors. |
Basobaas
Emerging Classifieds Ventures has invested an undisclosed amount in the country's largest online real estate market: Basobaas.com.
Basebaas.com was founded in 2016 in Kathmandu, Nepal, by a group of friends and family members to address chronic problems in the Nepalese real estate market. Most local agencies and agents still use excel spreadsheets to manage and market their properties, and they do not have a proper system. 
Despite local natural risks like earthquakes, the Nepal real estate market has groovy growth despite a population of 30 million, with two main hubs as Kathmandu, with a population of 5 million people in the whole region, and Pokhara, with nearly 2 million people in the region's urban area. The country's neighbors
Basobaas.com recently received seed funding from Emerging Classified Ventures, an Australian operator specializing in real estate and automotive marketplaces in early-stage emerging markets. To better serve the needs of more than 1,000 agents in Kathmandu alone and around 2,000 agents across the country, they will use their expertise to professionalize the local team of 20 people made up of technology developers, social media marketers, and sales agents.
The company's chairman, Binit Sharma, said, "We're Nepal's first online real estate marketplace with a modern and clean design." We can leverage the expertise of Emerging Classifieds Ventures and move forward with this funding, considering their past results in similar markets like Cambodia (with KhmerHome.com ), Africa (with African PropertyGroup ), or the Pacific. In addition to advertising, we have also worked on various business models, from home flipping to investment. We are now in a position to monetize our audience better and move closer to transactions, just like other emerging market companies."
Basobaas.com works with leading property developers in Kathmandu to make the development of new properties more profitable by reducing the sales cycle time. Currently, Basobaas.com has almost 300,000 followers, making it the country's largest real estate social media community.
This is Nepal's first, largest, and most wide marketplace for real estate classifieds. A platform for local buyers and sellers, Basobaas.com provides them with the tools to do their home search in the country and keeps them informed about the latest news in the market.

Company overview
| | |
| --- | --- |
| Legal Name | Basobaas |
| Industries | Advertising Platforms, Marketplace, Property Management, Real Estate |
| Founder(s) | Binit Sharma |
| Founded Date | 2014 |
| Total Funding Amount | NA |
| Investors | Basobaas.com is funded by Axel Peyriere. |
Handyman 
Located in Nepal, Handyman is a company that lists multiple home services online. The website offers listings of home improvement, maintenance, and repair service providers in Nepal, both for commercial and residential use.
Company overview
| | |
| --- | --- |
| Legal Name | Handyman  |
| Industries | Online multi-home service listings provider in Nepal |
| Founder(s) |   |
| Founded Date | 2012 |
| Total Funding Amount | NA |
| Investors | LA INC, Platinum Ventures |
Green Coins
An employee fitness platform that rewards employees. With Walkman, employees can track their mental, physical, and emotional health. An employee can earn rewards by walking, running, or cycling for a certain time. In addition, prizes are offered for other activities, such as monthly hikes, tree planting, treasure hunts, etc. These are company-organized events for businesspeople. Individuals have access to a leaderboard that provides daily and weekly details of their activities on the software.
Company overview
| | |
| --- | --- |
| Legal Name | Green Coins |
| Industries | Provider of a reward-based employee fitness platform |
| Founder(s) |   |
| Founded Date | 2012 |
| Total Funding Amount | NA |
| Investors | ClimateLaunchpad |
Leaf plus
Nissan Leaf has been on sale since 2011, and the vehicle is the world's best-selling electric vehicle as it was the first mass-produced EV on the market. But competition is ever-increasing these days.
EVs were few and far between before Leaf appeared on the scene. However, Nissan's electric hatch now has a broader field of competition, with cars such as the Chevrolet Bolt EV, Hyundai Kona Electric, Kia Niro EV (and the upcoming Tesla Model 3) all with rechargeable batteries that offer more than 200 miles of range.
The Leaf Plus, Nissan's long-range EV, will better compete with other EVs in 2019. Although this new Leaf offers a full range of 226 miles in a package that's easy to buy, Nissan hopes to expand its already strong EV appeal with this new model.
Among Leaf models, the Plus differs in its battery. With its 62-kilowatt-hour battery pack, the Leaf Plus delivers 214 horsepower and 250 pound-feet of torque to its front wheels through a single-speed transmission. As opposed to the base Leaf, which has 147 horsepower, 236 pound-feet of torque, and a 40-kilowatt battery.
You'll never encounter "ticket me" wheelspin off the line, although all its torque is available from zero rpm. The Leaf pulls away quickly and smoothly from traffic.
Company overview
| | |
| --- | --- |
| Legal Name | Leaf plus |
| Industries | E-distributor of leaf plates |
| Founder(s) |   |
| Founded Date | 2017 |
| Total Funding Amount | NA |
| Investors | Enterprise |