Trends
Top 20 Best Wholesale Companies In India 2023
Top 20 Best Wholesale Companies In India 2023
The wholesale sector in India is booming, and the 2023 Best Wholesale Companies in India list features some of the most renowned and renowned retailers in the country. Amazon is a major player in the Indian Wholesale market, challenging established companies such as Walmart-Flipkart, a joint venture between Walmart, the world's largest retailer, and Flipkart, India's largest e-commerce company.
Other top players include Reliance Retail Limited, Future Retail Limited, Avenue Supermarts Ltd (DMart), Aditya Birla Fashion & Retail Ltd, Shoppers Stop, Trent Limited, V-Mart Retail Limited, Infiniti Retail Ltd, The Raymond Group, Godrej Consumer Products Limited, V2 Retail Limited, Future Lifestyle Fashions Ltd., Titan, Provogue, Spencer Retail Ltd.
ITC has also made a mark in the Indian food industry, with its foray into the Foods business beginning in August 2001 with the introduction of 'Kitchens of India' ready-to-eat Indian gourmet dishes.  With its convenient export capabilities, the food industry in India is expected to grow rapidly in the coming years.
1. Adani Wilmar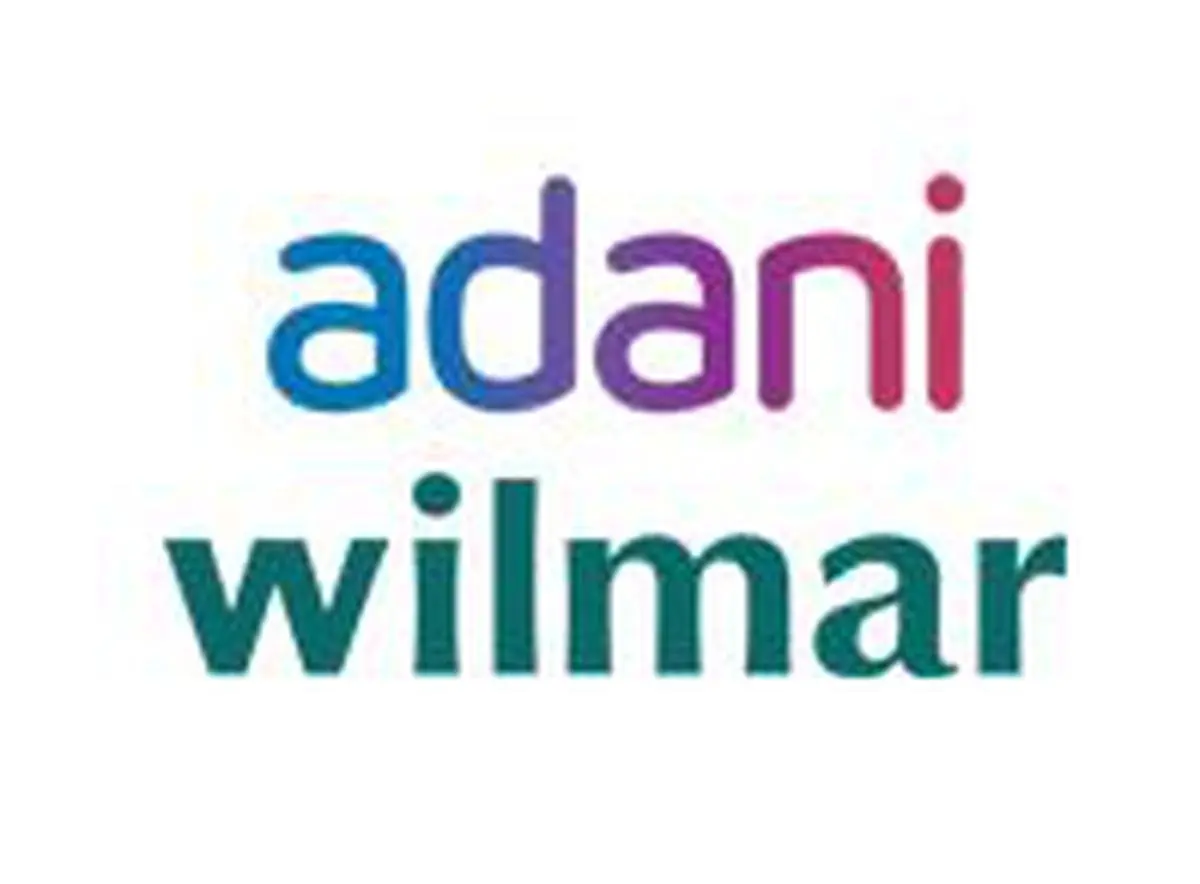 Adani Wilmar is a leading manufacturer and marketer of edible oil, rice, flour, and other food products in India. It is a joint venture between the Adani Group and Wilmar International Limited, one of Asia's largest agribusiness companies. Adani Wilmar is known for its popular brands such as Fortune, King's, and Raag.
The company has a strong presence in the retail market through its distribution network and partnerships with leading retailers. In addition to its retail operations, Adani Wilmar also has a significant presence in the B2B segment, supplying its products to food processors, institutional customers, and other businesses. With a focus on quality, innovation, and sustainability, Adani Wilmar has established itself as a trusted name in the food industry in India.
2. Reliance Retail:- 
Reliance Retail is the retail arm of Reliance Industries Limited, India's largest conglomerate. Founded in 2006, Reliance Retail is one of India's leading retail companies with over 11,000 stores across 6,700 cities and towns.
The company offers a wide range of products, including food and grocery, fashion and lifestyle, consumer electronics, and home and office products. With its omnichannel approach, Reliance Retail is committed to providing the best shopping experience to customers. The company's digital initiatives, such as JioMart, provide an easy and convenient way for customers to shop from the comfort of their homes.
Reliance Retail has also set up strategic partnerships with brands like Amazon, Flipkart, and Big Bazaar to expand its reach to more customers. With its innovative business model and focus on customer experience, Reliance Retail is set to become one of the leading players in the Indian retail market.
3. Walmart-Flipkart:-
In 2018, the American retail giant Walmart acquired a 77% stake in Indian e-commerce company Flipkart for US$16 billion, valuing the company at US$20 billion. This acquisition was Walmart's biggest deal ever and formed a strategic alliance between the two companies.
Flipkart has since grown to become a dominant player in the Indian e-commerce industry, holding a 39.5% market share. This strategic alliance has allowed Flipkart to leverage Walmart's capabilities, allowing it to become the retail giant it is today.
4. Amazon India:-
Amazon India is one of the leading online shopping destinations in India. It offers a wide selection of products, groceries, and categories at great prices. Customers can enjoy free shipping and cash on delivery when shopping on Amazon India. Customers can also download the Amazon app and shop online and pay great prices within a single click. Amazon India also provides customers with their accounts, sells products on Amazon, and customer service.
5. Future Retail:-
Future Retail of India is a leading retailer that operates multiple retail formats in both the value and lifestyle segments of the Indian consumer market. Founded by Kishore Biyani in Mumbai, the company is renowned for its presence in the Indian retail and fashion sectors.
As of February 2023, Future Retail's share price is 3.10 with a market capitalization of Rs. 168 Cr. and a beta of 0.16. Investors have to exercise caution while making an investment decision as the company has a low P/B ratio and high PE ratio. Future Retail has a 52-week high of 52.00 and a 52-week low of 2.75, with a 20-day average volume of 856,543 and average delivery of 348.04.
The company has a face value of 2.00 and a dividend yield of 0.00. Moving averages, technical indicators, and crossovers are all in line with the current trend. The pivot levels are calculated based on the range of the previous trading day.
6. Aditya Birla Fashion and Retail:-
Aditya Birla Fashion and Retail Limited (ABFRL) is one of India's leading fashion lifestyle entities. ABFRL was formed in May 2016 after the consolidation of the retail business of two of India's largest business houses, the Aditya Birla Group and the Piramal Group. The company operates a portfolio of brands that aim to provide the latest fashion trends to customers from all walks of life.
ABFRL has an impressive list of brands under its umbrella, including popular names such as Louis Philippe, Van Heusen, Peter England, Allen Solly, People, and The Collective. In addition, the company also operates a number of niche and international brands, such as Forever 21, Gap, and Zara.
7. DMart:- 
DMart is an Indian retail chain that offers customers a wide variety of goods, from food and grocery to apparel, electronics, and household goods. Founded in 2002 by Radhakishan Damani, the company has grown to become one of the largest retailers in India, with more than 1,200 stores spread across 169 cities.
DMart has a unique business model that combines low-margin pricing and efficient inventory management. It also offers customers a range of convenience services, such as home delivery and online shopping. DMart also has its own loyalty program, the DMart Rewards, which offers customers discounts and rewards points.
8. Shoppers Stop:-
Shoppers Stop is an Indian retail chain of department stores, founded by K. Raheja Corp in 1991. It offers a wide selection of apparel, footwear, cosmetics, and home products from top international and domestic brands.
The stores feature a spacious layout, modern designs, and a dynamic shopping experience for customers. Shoppers Stop also offers online shopping, giving customers a convenient and secure way to shop.
It also has a loyalty program that rewards customers with points for every purchase, which can be redeemed for discounts and special offers. The chain currently has over 86 stores across the country, making it one of the largest retail chains in India.
9. Infiniti Retail Ltd:-
Infiniti Retail Ltd is one of India's leading Consumer Durables and Electronics (CDE) retailers, operating under the brand name 'Croma'. It has become known as its one-stop shop for all of India's electronics needs, offering products of the highest quality at an affordable price.
It retails and distributes consumer electronics such as cellular phones, computers, televisions, and kitchen, and home appliances. Established in 2008, Infiniti Retail Limited is headquartered in Mumbai, Maharashtra, and has been providing customers with quality products ever since.
10. V-mart Retail Limited:-
V-Mart Retail Limited is an Indian retail chain specializing in apparel, footwear, home furnishing, and FMCG products. Founded in 2002, the company now owns and operates over 258 stores in over 170 Indian cities, with a presence in Nepal, Bangladesh, and Sri Lanka.
V-Mart's mission is to provide customers with a wide variety of quality products at affordable prices. The company takes pride in offering a diverse selection of products, including apparel for men, women, and children; home furnishings; and FMCG items. In addition, V-Mart also provides customers with a wide range of value-added services, such as free shipping, cash on delivery, and easy returns.
V-Mart's success is largely due to its focus on customer satisfaction. The company employs a well-trained staff to provide customers with helpful and knowledgeable advice. Moreover, V-Mart also uses modern technology in its stores to facilitate the shopping experience. Its mobile app, for example, allows customers to browse through products, compare prices, and get exclusive deals.
11. Trent Limited:-
Trent Limited is an Indian company that was originally incorporated as Lakme Limited in December 1952. The company decided to divest from its cosmetics business and pursue the field of apparel retailing, given the absence of established brands in most categories.
In 1998, Lakme acquired Littlewoods International (India) Private Limited ("LIIPL") from Littlewoods International Limited, U.K., and merged the merged entity with LIIPL to create Trent Limited. As part of the Tata group, Trent's flagship concept, Westside offers branded fashion apparel, footwear, and accessories for women, men, and children, along with a range of home furnishings & decor.
Trent also operates Star, a hypermarket and supermarket store chain concept that offers an assortment of products, including staples, beverages, health & beauty. The company also operates Landmark, a family entertainment concept that offers a curated range of toys, frontlist books, stationery, and sports merchandise, and Booker Wholesale, which services kirana stores, traders, wholesalers, hotels, restaurants, and small businesses.
12. Titan Time:-
Titan Time is an exciting beat 'em-up game for all ages! In the game, you play as a giant, super-strong, Titan creature, who must battle their way through an increasingly difficult series of enemies and challenges.
You must use your strength, agility, and strategic thinking to progress, while also collecting power-ups and unlocking new abilities. With exciting music and fast-paced action, Titan Time is sure to provide hours of fun and entertainment!
13. Fastrack:- 
Fastrack is a lifestyle brand that caters to millennials who seek stylish, affordable, and reliable products. Starting in 1998, Fastrack has established itself as a leader in the market by providing customers with high-quality wallets, watches, sunglasses, and other fashion accessories.
The brand is best known for its trendsetting designs and innovative features. Fastrack offers a wide selection of products that are designed to keep up with the ever-changing trends. From classic designs to modern and edgy looks, Fastrack has something to suit every style.
Fastrack also prides itself on offering superior customer service. The company has a 24/7 customer service helpline that is available to answer any questions or concerns customers may have. Additionally, all Fastrack products come with a lifetime warranty, ensuring that customers are always satisfied with their purchase.
14. Skinn:-
SKINN is a new line of fragrances developed by six perfumers from around the world. They have blended exotic yet contemporary notes to create three variants of EDPs (Fragrance Eau De Parfum), which will last longer.
SKINN believes in a clean, cruelty-free, and mindful approach to beauty that prioritizes natural ingredients without impacting performance. With the combination of the best international fragrance expertise and one of India's most trusted brands; SKINN Titan redefines the Indian fragrance market. 
15. Tanishq:-
Tanishq is an Indian jewelry company established in 1994. It is a part of the Tata Group and is India's leading and most recognizable jewelry brand. It is renowned for crafting the most exquisite jewelry in gold, diamonds, precious gemstones, and solitaires.
It specializes in traditional, contemporary, and fusion jewelry, making it a top choice for jewelry enthusiasts in India. Tanishq also offers a range of services, including custom designing, cleaning and polishing, and gold and diamond buying.
16. Titan Eyeplus:-
Titan Eyeplus is the world's leading eyewear brand, offering an innovative range of products designed to improve vision and enhance the overall experience of wearing glasses. From affordable eyeglasses to premium sunglasses, Titan Eyeplus provides a wide selection of eyewear that is tailored to the individual's needs.
The brand also offers a range of accessories, such as replacement lenses, eyewear cases, and maintenance kits. Titan Eyeplus prides itself on its commitment to quality, style, and trendsetting technology, making it ideal for those who want to take their eyewear to the next level. With a unique variety of styles, designs, and shapes, Titan Eyeplus is perfect for any individual who wants to make a statement with their eyewear.
17. Sonata:- 
Sonata is a type of music composition from the Classical period. Sonatas are typically written for a solo instrument, most often a piano or violin, with sometimes an additional accompaniment, such as a cello. Sonatas usually consist of three or four movements and are distinguished from symphonies and concertos by their smaller scale and intimate character.
Sonatas are typically short works with each movement lasting no more than 10 minutes. The first movement is usually in a fast tempo, while the second is slower and more lyrical, and the third is a lively finale. Famous composers of sonatas include Brahms, Beethoven, Mozart, and Haydn.
18. FabIndia:-
Fabindia is a popular Indian retail brand that has been promoting traditional Indian handicrafts and textiles since its inception in 1960. The company has established a reputation for its high-quality products and socially responsible business practices, which have helped to support rural artisans and preserve traditional crafts.
Fabindia's product range includes clothing, home furnishings, personal care products, and organic food items. The brand's focus on using natural fibers and environmentally sustainable practices has also made it a popular choice among environmentally conscious consumers.
One of the key features that sets Fabindia apart from other retailers is its commitment to supporting rural artisans and craftspeople. The company works with over 80,000 artisans across India, helping to provide them with a reliable source of income and preserve traditional crafts. Fabindia's products often use traditional techniques and materials, such as handwoven cotton fabric and block printing, which helps to support these crafts and keep them alive.
19. Westside:-
Westside is a renowned fashion and lifestyle brand that was founded in India in 1998 by Kishore Biyani. The brand offers a wide variety of clothing, accessories, and home décor items. Their products are designed to be stylish, comfortable, and affordable.
Westside aims to provide customers with an eclectic mix of traditional and modern designs, making it the perfect destination for people who want to add a touch of glamour and sophistication to their wardrobe.
Westside also has an extensive collection of global fashion, offering a diverse range of styles from across the world. Westside's mission is to help people look and feel their best by providing them with stylish and affordable products. They focus on creating a unique shopping experience for their customers and strive to make their products accessible to a wide range of people.
20. Max Fashion:-
Welcome to Max Fashion! We are your one-stop shop for all of your fashion needs. Our premium selection of clothing, shoes, and accessories is sure to have something for everyone. Whether you are looking for the latest trends or need something for a special occasion, we have you covered. Shop with us today and find the perfect outfit for any occasion! With our outstanding customer service and competitive prices, you won't want to shop anywhere else. Experience fashion, Max style!
 The Indian retail industry is rapidly growing due to robust demand and increasing investment. This is why the best Retail Companies in India list in 2023 includes some of the most well-known and successful companies in the country.
Some of the top retail companies in India in 2023 include Reliance Retail Limited, Future Retail Limited, Avenue Supermarts Ltd (DMart), Aditya Birla Fashion & Retail Ltd, Shoppers Stop, Trent Limited, V-Mart Retail Limited, Infiniti Retail Ltd, The Raymond Group, Godrej Consumer Products Limited, V2 Retail Limited, Future Lifestyle Fashions Ltd., Titan, Fastrack, Skinn, Tanishq, Titan Eyeplus, Sonata, and Provogue.
These companies have a strong presence in India, with some of them holding the 94th position in Deloitte's Global Powers of Retailing 2019 list. The list of top retail companies in India also includes Spencer Retail Ltd.
The companies on the list are known for their competitive prices, high-quality products, and strong customer service. In terms of basic parameters, the list of best Retail Companies in India includes the number of retail exclusive or inclusive stores and a number of employees, as well as the market capitalization of the companies.