Trends
Top 10 Best Health & Wellness Companies In USA 2023
Top 10 Best Health & Wellness Companies In USA 2023
INTRODUCTION
The health and wellness sector in the United States has grown exponentially over the past few years. In 2023, many of the world's leading health and wellness companies have a presence in the US. These companies offer a variety of products and services focusing on physical, mental, and emotional health.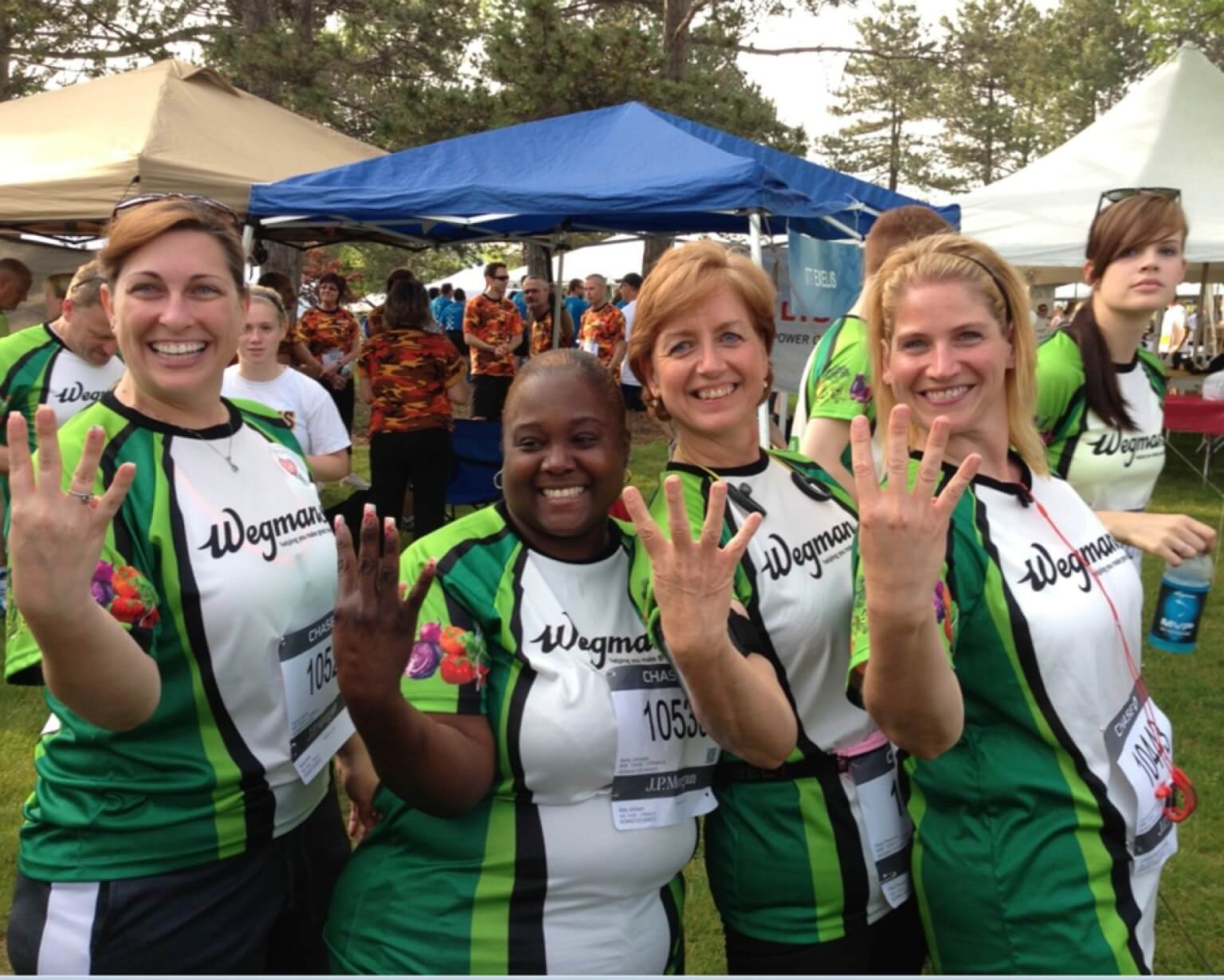 Companies such as Wellnessify, Fitbit, and Peloton provide products that help individuals measure, track, and improve their fitness levels. Additionally, companies like Headspace, Calm, and Mycoach offer digital solutions to mental health issues including stress management, mindfulness, and cognitive training.
There are also companies like Mirror and Tonal that focus on providing personalized at-home exercise experiences. Finally, companies like Care/of, Ritual, and Olly provide nutritional supplements that can be customized to an individual's specific needs. Overall, 2023 is an exciting year for the health and wellness industry in the United States.
IMPORTANCE
Health and wellness companies in the USA will be increasingly important in 2023. The nation's aging population, advancement in healthcare technology, and increasing demand for better health services are all factors that will contribute to the growth of this sector. With more people paying attention to their well being, health and wellness companies will become even more relevant in the coming year.
New technologies, such as remote patient monitoring, will enable providers to support patients without them needing to be present in person. This could lead to better outcomes due to increased accessibility of medical care. Additionally, AI-based systems and algorithms can provide more accurate diagnoses, enabling providers to better identify and treat medical issues.
The development of new treatments and medications, as well as personalized medicine, will also contribute to the importance of health and wellness companies in the USA. New drug therapies can reduce long-term costs while providing more effective treatment options. Personalized medicine allows doctors to tailor individual treatments to each patient, resulting in better outcomes.
As the US population continues to get older, the need for better health services and products will only become more apparent. Companies that specialize in preventative measures, like providing healthy lifestyle programs or dietary supplements, will be essential.
Healthcare apps and websites can make it easier for patients to access their medical records, book appointments, and communicate with their providers. They can also provide valuable information on disease prevention, nutrition, exercise, and other related topics.
Overall, health and wellness companies in the USA will be more important than ever in 2023. With advancements in technology and an increasingly aging population, these companies can offer better services and products that improve patient care and promote healthier lifestyles.
Here are the top 10 best health and wellness companies in USA 2023.
Johnson & Johnson – Johnson & Johnson is a multinational corporation that produces medical, pharmaceutical and consumer products. Founded in 1886, the company has grown to become one of the most recognizable names in the world, with operations in over 60 countries. Johnson & Johnson's core values are Caring, Responsibility, Respect and Excellence.
The company's Consumer segment includes baby care, oral care, beauty, skin care, over-the-counter medicines, dietary supplements and women's health products. Its Pharmaceutical segment markets prescription products and biologics in several therapeutic areas, including immunology, oncology, cardiovascular and metabolic/endocrine diseases. The Medical Devices segment manufactures products for orthopaedic, vision care and surgical care.
Johnson & Johnson has an impressive track record of successfully identifying and developing new products, services and technologies. The company also has a commitment to sustainability and uses innovative approaches to eliminate waste and reduce its environmental impact. It has implemented corporate responsibility initiatives in areas such as community investment, healthcare access and employee engagement.
Johnson & Johnson is a recognized leader in providing quality healthcare solutions and supporting public health initiatives. The company is committed to improving patient health and helping to create a safe and healthy environment for all. It works closely with hospitals, clinics, governments and other stakeholders to help people lead healthier lives.
The company is dedicated to providing safe, effective and quality products, continuing innovation, and delivering value to customers around the world. With a long history of success and a culture of caring, Johnson & Johnson is focused on creating a better future for everyone.
Kaiser Permanente – Kaiser Permanente is a nonprofit health care provider that operates in eight states and the District of Columbia. It is one of the largest managed care organizations in the United States, providing comprehensive medical care and insurance to over 12 million members.
Kaiser Permanente is organized as an integrated delivery system, meaning that all services are coordinated through a single organization. This includes hospitals, doctors' offices, urgent care and walk-in clinics, mail-order pharmacies, and a wide variety of specialty care centers and programs.
Kaiser Permanente uses a blend of preventive care, chronic disease management, and lifestyle interventions to help members stay healthy and achieve their best health. The company also offers a range of financial and insurance products, including health savings accounts, dental and vision plans, and Medicare Advantage plans. In addition, Kaiser Permanente provides various wellness and educational resources to help members make informed decisions about their health care.
Kaiser Permanente is committed to providing quality, affordable health care for its members and advocating for their rights as health care consumers.
CVS Health – CVS Health is a large healthcare company that offers a wide range of products and services. They are one of the largest retail pharmacies in the United States with over 9,900 stores across the country. In addition to retail pharmacy, CVS Health also provides innovative health care services such as MinuteClinics, which offer diagnosis and treatment for minor illnesses and injuries as well as routine physicals, vaccinations, and other health screenings.
The company also offers specialty pharmacy services such as cancer and HIV/AIDS care and medication management. In addition to their retail locations, CVS Health operates mail order pharmacies and has an online presence. They provide a variety of products such as over-the-counter medications, vitamins, supplements, beauty products, and household items.
Additionally, they have an extensive network of local pharmacists and patient care centers to assist customers with their health-related needs. CVS Health works to provide quality, affordable healthcare and strives to be an active force in their communities by participating in philanthropic events and initiatives.
With a commitment to making healthcare more accessible and affordable, CVS Health is dedicated to being a reliable and trusted resource for customers seeking to improve their health and wellbeing.
UnitedHealth Group Inc. – UnitedHealth Group Inc. is a diversified health and well-being company with a mission to help people live healthier lives and to help make the health system work better for everyone. The company offers a broad spectrum of products and services through two distinct platforms: UnitedHealthcare and Optum.
Through UnitedHealthcare, they provide health care coverage and benefits services to individuals, employers, military service members, retirees, and their families, as well as to government health care programs such as Medicare and Medicaid. Through Optum, they provide technology and information-enabled health services, including clinical, financial, and administrative services.
UnitedHealth Group has a presence in nearly every major region of the United States, and operates in more than 130 countries around the world. The company has approximately 265,000 employees, and provides medical care and benefits services to almost 65 million people.
In addition to traditional health insurance plans, UnitedHealthcare also offers pharmacy benefit management, population health management, care coordination, health and wellness, and other services to its customers.
Optum helps to connect providers, payers, and patients to improve the accuracy and effectiveness of patient care. It also offers data analytics, predictive modeling, disease management, and other services to aid in the prevention and management of chronic diseases.
Humana – Humana is a leading health and well-being company focused on transforming the health of people, communities and businesses through innovative approaches. The company provides a broad range of products and services, including traditional health insurance plans, Medicare plans, prescription drug plans, dental, vision and other related products and services.
Humana has a long history of providing quality care to its customers and currently serves over 14 million members and 20 million patients. Its mission is to help improve the health and well-being of its members and their families by providing accessible and affordable healthcare solutions.
The company's core values are respect, integrity, transparency and collaboration. Humana also seeks to make a positive impact on the lives of its members and the communities it serves. It strives to create innovative and sustainable health solutions that support individuals and populations.
It also works to ensure that its members have access to quality care, regardless of their ability to pay. Additionally, Humana works to reduce disparities in health care and to foster diversity and inclusion in its products and services.
Humana is committed to delivering personalized and digital health solutions that are designed to help its members and their families lead healthier lives. Through its digital health platform, Humana offers preventive health services, digital visits and telemedicine options.
This platform is also used to connect members with their doctors, manage prescriptions and provide access to online tools and resources. Humana also invests heavily in research and development to identify new, more effective ways of delivering care.
In addition, Humana focuses on engaging with its members through community initiatives and charitable giving. The company supports numerous organizations and causes, including the American Red Cross, Habitat for Humanity, local food banks and many others. With a focus on making a difference, Humana is committed to improving the health and well-being of its members and the communities it serves.
Walgreens Boots Alliance (WBA) – Walgreens Boots Alliance (WBA) is a global pharmacy-led health and wellbeing enterprise. It is the largest retail pharmacy, health and daily living destination in the world. The company was formed in 2014 through a strategic merger of Walgreens and Alliance Boots. WBA operates more than 18,500 stores in 11 countries and has over 400,000 employees.
The company offers a wide range of products, from prescription medications and over-the-counter medications to health and beauty products, personal care products, convenience foods, photo services and more. WBA also provides an extensive range of services, including healthcare clinics, home delivery services, patient counseling, immunization services and numerous other programs to help people manage their health and well-being.
WBA is committed to being the first choice for pharmacy, health and daily living needs and providing customers with the most convenient, friendly and comprehensive service possible. WBA seeks to make a positive difference in people's lives by providing access to affordable and quality healthcare, as well as contributing to the communities it serves.
Aetna – Aetna is a health insurer and part of the CVS Health organization. Founded in 1853, Aetna serves more than 20 million members with a variety of medical plans including major medical, short-term health, dental, vision and Medicare. Aetna also offers group life, disability and long-term care insurance, as well as other products and services.
With a network of over 5 million health care professionals, Aetna works to provide its members with access to quality care through innovative programs such as Aetna Whole Health, Aetna Doctor On Demand, Aetna Smart Care, and Aetna Specialty Pharmacy.
Aetna is committed to delivering personalized service, providing tools and resources for better decision making, and offering programs to help members adopt healthier lifestyles. In addition, Aetna is investing in transformational technologies such as artificial intelligence, virtual visits, and digital therapeutics to drive better outcomes.
Aetna strives to be a trusted partner in healthcare, providing personalized service and innovative technology to deliver value and convenience to its customers.
Anthem – Anthem is a leading health insurance company based in the United States. Founded in 2004, it provides health plan coverage to over 40 million people across 14 states. Its mission is to make healthcare simpler and more affordable, while providing quality care to its members.
Anthem works with employers, individuals, families, hospitals, doctors and other providers to offer a variety of plans, including traditional group health plans, Medicare, Medicaid, individual health plans, and many others. Anthem strives to provide affordable access to quality healthcare, encouraging preventive care and rewarding good health outcomes.
It offers a range of benefits to its members, such as free checkups and screenings, discounts on services and prescriptions, and lower deductibles and copayments. Anthem works with partners to provide personalized care, ease access to health records, and keep track of medical bills and payments.
Additionally, the company has a strong focus on technology and innovation, using artificial intelligence and analytics to create programs that help improve the health of their members. Through its dedication to customer service, affordability, and quality care, Anthem remains one of the most comprehensive and trusted healthcare providers in the U.S.
Centene Corporation – Centene Corporation is a Fortune 100 company and one of the largest providers of managed care services in the United States. The company is based in St. Louis, Missouri and provides health care services to more than 24 million members across all 50 states. Centene's main focus is on Medicaid, Medicare, and related government-sponsored programs.
Its strategy is to provide high quality, cost-effective health care services and to create value for its customers, partners, employees, and investors. Centene offers a wide variety of plans and services including doctor visits, hospital stays, prescription drugs, vision benefits, dental coverage and ancillary products such as transportation and home health services.
In addition, Centene has developed innovative technologies and products to improve access to care, reduce costs, and ensure quality patient care. Centene prides itself on its commitment to diversity, sustainability and strong corporate values, making it a top choice for those looking for reliable healthcare services.
Cigna – Cigna is a global health service company that provides products and services to help people improve their health, well-being, and peace of mind. Founded in 1792, Cigna has developed its offerings to become one of the leading companies in the health insurance industry.
Today, it provides medical benefit plans, pharmacy benefit plans, behavioral health care solutions, and other services to approximately 80 million customers worldwide. Cigna's mission is to help those it serves achieve total health and well-being through better health outcomes, greater access to quality care, and improved customer satisfaction.
The company strives to deliver quality products and exceptional customer service, build trust and confidence with its customers, and make health care more affordable. Cigna's innovative solutions include consumer-directed health plans, wellness programs, disease management services, and employer-sponsored benefits.
In addition, the company offers online tools and resources to assist customers in managing their health care needs, such as personal health records, medication reminders and cost transparency tools.
Cigna also provides health plans to employers, and works with care providers and hospitals to improve the quality of care and reduce costs.
CONCLUSION
2023 has seen a rapid growth in the health and wellness industry in the United States. Companies are focusing on providing more personalized and tailored services to customers, with an emphasis on digital technology and data-driven insights. Consumers are increasingly looking for options that offer convenience, accessibility, and sustainable health solutions that support their overall wellbeing.
Companies are responding by offering virtual consultations, digital wellness tracking tools, and expanded product offerings. Technology is also being used to develop new products and services that make healthcare more accessible for all.