Trends
Crucial hour: Top Business news of 1st April 2022
I-T department detects multiple irregularities after raids on Hero Motocorp, others: Business news
The Income Tax Department has found alleged illegal business expenses of over Rs 800 crore, Rs 60 crore "unaccounted" cash used to purchase land in Delhi, and the role of some shell companies after it raided Hero Motocorp and two other groups, officials said on Thursday.
The raids were launched on March 23, and the country's largest two-wheeler maker had then said it was extending full cooperation to the tax authorities, who visited its offices in Delhi and nearby Gurugram, apart from the residence of its chairman and CEO Pawan Munjal.
The CBDT issued a statement saying the operation was carried out on a leading automobile manufacturer group, along with a company operating chartered flights and a real estate group of Delhi-NCR, covering more than 35 premises. "Incriminating documents and digital evidence have been found and seized indicating that the expenses ostensibly shown to have been claimed towards business purposes are not fully supported by evidence.
"Expenditure aggregating to more than Rs 800 crore has been booked in the guise of purchase of services from a specific event management entity," the policy-making body for the tax department said. This entity, it said, has siphoned off the money by way of layering.
Tata Car Sales March 2022 – Nexon, Punch, Altroz, Tiago, Tigor:News
Tata Motors annual PV sales increased 67 percent (3,70,372 units) in FY 22 as against FY 2021 while quarterly sales were up 47 percent (1,23,051 units) over Q4 of FY 2022. It was also the highest monthly sales reported by the company, up 43 percent (42,293 units) over sales in March 2021 and the highest ever monthly SUV sales of 29,559 units in March 2022.
Where electric car sales were concerned, it was the highest EV sales at 19,106 units in FY 2022, up 353 percent as against sales in the same period of 2021. It also had the highest quarterly sales (9,095 units) and the highest monthly sales (3,357 units) in March 2022.


Passenger vehicle sales in March 2022 stood at 38,936 units, up 34 percent over 28,949 units sold in March 2021 while PV electric vehicle sales were at 3,357 units, up 376 percent over 705 units sold in March 2021.
This took total PV sales to 42,293 units, up 43 percent over 29,654 units sold in March 2021. The company also reported a 47 percent growth in Q4 sales which stood at 83,857 units in Q4 FY2021 and increased to 1,23,051 units in Q4 FY 2022. Total domestic sales of PVs in FY21 had stood at 2,22,025 units, increasing 67 percent to 3,70,372 units in FY 2022. The company received good response for its products such as Nexon, Altroz, Punch and Tiago.


Crisis-Hit Sri Lanka No Longer Has Diesel:News
Diesel was no longer on sale across Sri Lanka on Thursday, crippling transport as the crisis-hit country's 22 million people endure record-long power blackouts.
The South Asian nation is amid its worst economic downturn since independence, sparked by an acute lack of foreign currency to pay for even the most essential imports.
Diesel — the main fuel for buses and commercial vehicles — was unavailable at stations across the island, according to officials and media reports.
Toyota Kirloskar sells 17,131 units in March; its highest ever monthly sales in five years
Toyota Kirloskar Motor (TKM) on Friday reported total wholesales of 17,131 units in March, its best-ever monthly sales in five years. Last month, the company's dispatches rose by 14 per cent compared to 15,001 units in March 2021.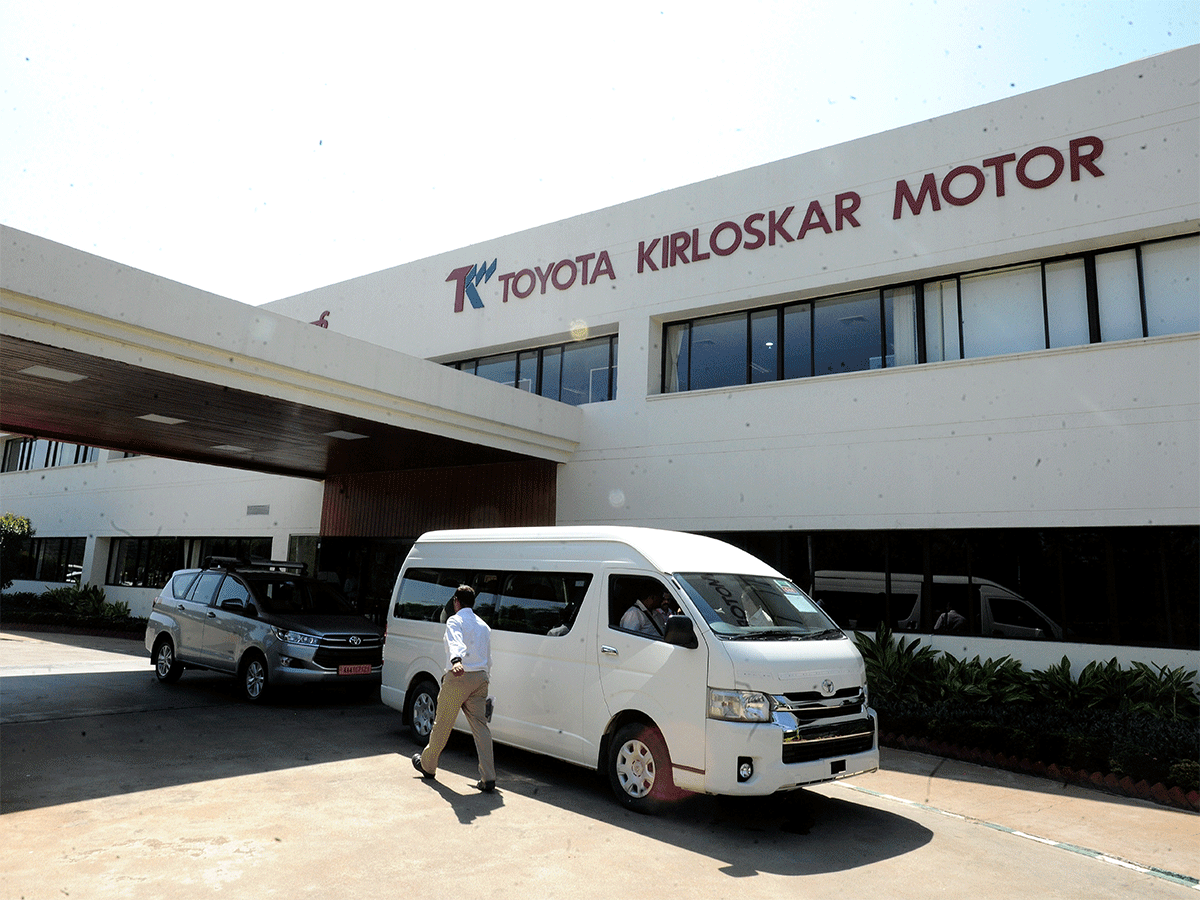 The automaker also registered a 58 per cent cumulative growth in FY2021-22 by clocking wholesales of 1,23,770 units when compared to 78,262 units in FY21.
"We have been witnessing tremendous demand from the market and our March wholesales stand testimony to the current demand trends. Not only that, it also reiterates the kind of popularity all Toyota models enjoy in their respective segments and the fact that we have been able to offer products basis our customers' expectations," TKM Associate Vice President (Sales and Strategic Marketing) Atul Sood said in a statement.
Indian billionaire made more money than Elon Musk, Jeff Bezos, Bill Gates in Q4
Indian billionaire Gautam Adani made whopping money in the last quarter of Q4FY22, and has piped global money magnets like Elon Musk of Tesla, Jeff Bezos of Amazon and American business giant Bill Gates. As per the Bloomberg Billionaires' Index data, Gautam Adani has made $21.1 billion in year-to-date (YTD) terms whereas Elon Musk's net worth grew by $1.1 billion during the said period.
Mahindra's first Thar NFTs garner bids worth Rs 26 lakh
Last month, Mahindra announced the first-ever Thar NFTs (non-fungible tokens). The company has now announced that the series of NFTs raised a whopping Rs 26 lakh. The highest bid received for a single NFT was Rs 11 lakh.
As promised, Mahindra will be donating the proceeds from the auction to 'Project Nanhi Kali' for the education of underprivileged girls in India.
Mahindra is the first Indian OEM to offer NFTs, which have gained popularity in recent times. NFTs are based on blockchain technology. Mahindra's first offerings will be based on the Thar and will be released in collaboration with Tech Mahindra.
The winners of the auction will be invited to the Mahindra Adventure Off-road Driver Training Academy at Igatpuri, Maharashtra or to the new Mahindra SUV Proving Track at MSPT, Chennai.
Bitcoin (BTC) And Ethereum (ETH) See Highest Transactions In Profit Since November
On-chain analytics platform Santiment announced in a tweet on April 1 regarding Bitcoin and Ethereum registered the highest profit transactions in profit since the first week of November. According to the Bitcoin (BTC) and Ethereum (ETH) profit/loss transaction ratio data, the transaction spikes have reached their highest levels on March 29.
"Both #Bitcoin and #Ethereum saw transaction spikes at their tops a couple days ago. We can see whether transactions are taken while a position is in profit or at a loss. For the first time since November, there were 3x as many profit tx's vs. loss tx's."
Info Edge (India) announces investment of Rs 137 cr in 4B Networks:News
Info Edge (India) announced that its subsidiary, Allcheckdeals India (ACD) has invested an amount of about Rs 137.12 crore in 4B Networks.
4B is engaged in the business of enabling real estate developers and brokers to communicate with each other and conduct their business via the Broker Network Platform. It helps Brokers conduct site visits and provide home loan related services to their clients.
The investment would help ACD to strengthen its offering in the real estate segment by providing a new platform to real estate industry professionals to conduct their business efficiently through the majority held in 4B post this investment
Info Edge (India) announced that its subsidiary, Allcheckdeals India (ACD) has invested an amount of about Rs 137.12 crore in 4B Networks.
RBI focussed on growth, seen lagging on the inflation fight: News
Inflation is picking up in India, but the country's central bank is likely to maintain its loose policy even as its global peers raise rates, potentially forcing it to play catch-up aggressively later, economists and analysts say.
Inflation is picking up in India, but the country's central bank is likely to maintain its loose policy even as its global peers raise rates, potentially forcing it to play catch-up aggressively later, economists and analysts say.
This view represents a shift in expectations, as market participants say the Reserve Bank of India is concerned that Russia's invasion of Ukraine is damaging the global economy and India's recovery prospects, not just boosting prices.