Trends
Top 10 Best Event Management Companies In USA 2023
Top 10 Best Event Management Companies In USA 2023
Event management companies in the United States are businesses that specialize in planning and organizing events. These companies provide services such as event promotion, client relationship management, budgeting, venue selection, and event design. They also coordinate all aspects of the event such as logistics, entertainment, catering, decorations, and security.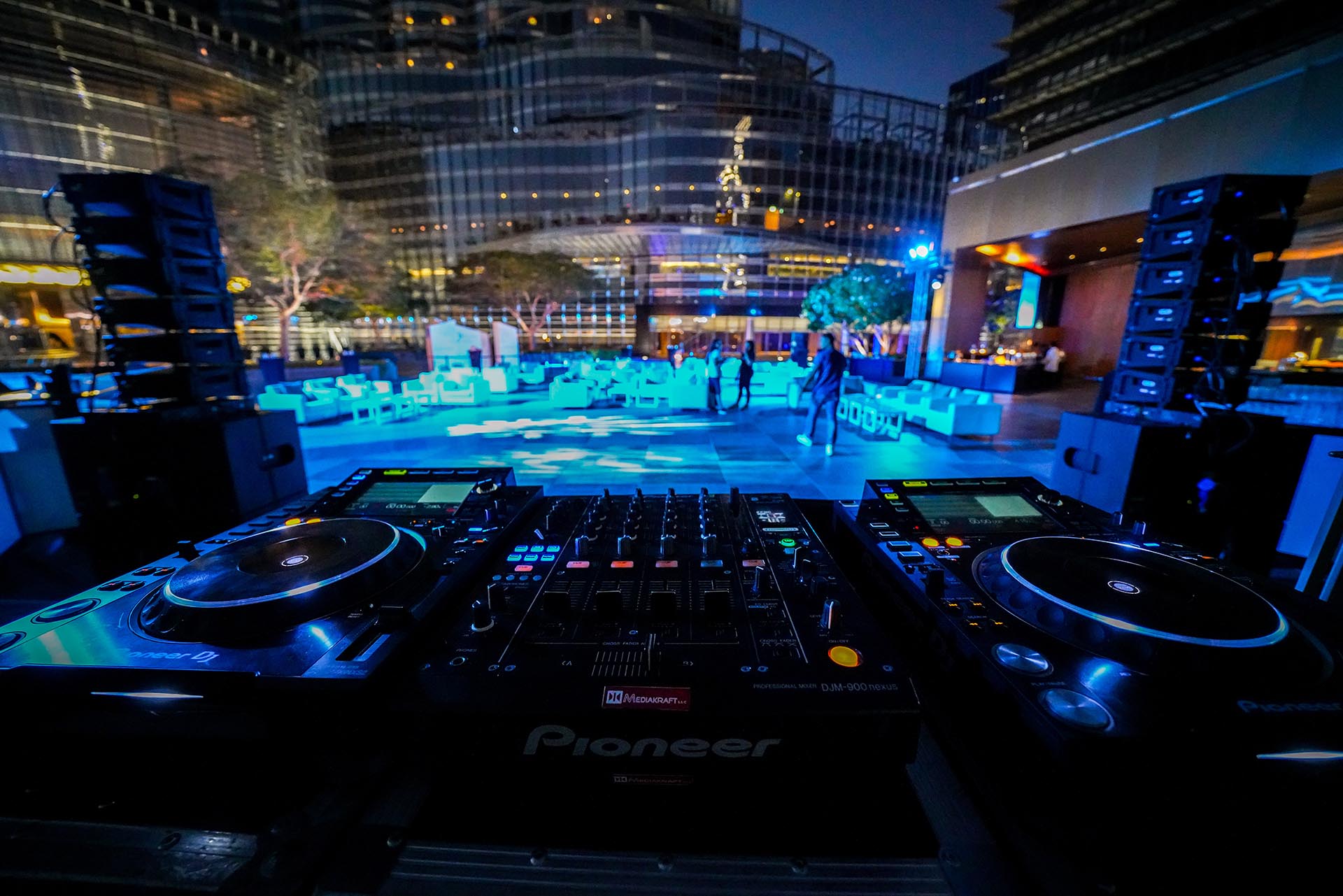 In 2023, event management companies will continue to be at the forefront of the industry, providing creative solutions for a variety of events, including corporate meetings, conferences, trade shows, conventions, weddings, and other special occasions. Event management firms in the United States work with clients from a variety of industries and backgrounds, and can customize their services to fit each event.
They use cutting-edge technology to ensure all components of an event are managed efficiently and professionally. Some event management companies also offer post-event services such as evaluations, debriefings, and follow-up surveys. With the help of experienced event professionals, organizations can create memorable experiences for guests and maximize their return on investment.
IMPORTANCE
Event management companies in the US are becoming increasingly important in 2023 due to the increase in demand for events that require professional planning and execution. As businesses, organizations, and individuals continue to seek out more efficient ways of hosting events, event management companies can provide a wide range of services including venue booking, recruitment of staff, equipment rental, catering, and creative design.
Due to the increasing need for well-planned events, event management companies have become the go-to resource for many business owners who have limited time or budget constraints. Event management companies oftentimes have access to unique venues and connections to vendors that allow them to create an experience that is both affordable and memorable for guests. Furthermore, their expertise in logistics and planning help ensure a successful event.
Event management companies also offer marketing solutions for their clients, such as providing customized websites, creating social media campaigns, and running email campaigns to maximize visibility for their events. By utilizing a variety of platforms, event management companies can effectively spread information about the event to the target audience to ensure maximum attendance.
In addition, event management companies provide educational opportunities to their clients by offering classes and workshops to educate them on topics including venue selection, event staffing, budgeting, and branding. This type of education reinforces their role as experts in the industry, helping them stay one step ahead of their competition.
Overall, event management companies are essential to the success of any event in 2023 due to their knowledge, resources, and expertise. With their assistance, clients are able to create unforgettable experiences that meet their needs and expectations.
Here are the top 10 best event management companies in USA 2023:
Eventbrite – Eventbrite is a San Francisco-based online ticketing and event management platform founded in 2006. Eventbrite provides users with the ability to plan, promote, and sell tickets to live events such as concerts, festivals, conferences, and fundraisers. The company's platform allows users to create events, add details like dates, times, location, pricing, and capacities; manage guest lists; send invitations and track responses; and process payments.
Eventbrite also provides custom-branded ticket pages and check-in tools for event organizers. In addition, Eventbrite offers analytics and insights, customer support, and print-at-home and mobile ticket scanning capabilities. With over 200 million tickets sold to date and more than two million events planned each year,
Eventbrite is one of the most popular event management platforms for businesses and individuals around the world. Features such as its free ticketing, powerful reporting and analytics, thorough event set up, promotional tools, and comprehensive customer service have made it a go-to solution for event organizers.
Events Company – Events Company is a full-service event planning and production company that specializes in creating unique experiences for corporate and private clients. We specialize in planning, organizing and executing events that are custom tailored to the client's needs and budget.
Our services include venue selection, catering, entertainment, decorations, floral design, audio/visual equipment rental, and transportation. Our team of experienced professionals works hard to ensure our clients' events exceed their expectations. We manage every detail related to the event, from concept to completion, ensuring that the experience lives up to the highest standards.
Our goal is to create an unforgettable experience that will leave a lasting impression on your guests.
Social Tables – Events Company is a cloud-based event management platform founded in 2011. The company helps event planners and venues to manage the planning and execution of events more efficiently. It offers features such as 360-degree virtual event planning, guest list management, event analytics and insights, and room layout design.
Social Tables' customers range from private events to meetings, conferences and trade shows. The company's mission is to help venue professionals and event planners save time and money while providing their clients with an exceptional experience.
Social Tables provides a comprehensive suite of tools for meeting planning and event execution. These include customizable seating diagrams, online registration integration, mobile check-in, custom badge creation, floor-planning technology, reporting and analytics, and more.
Customers can also use Social Tables' virtual event staging and production services, which include live streaming, video projection, audio setup, and other technical services. Social Tables works closely with its customers to ensure that events are planned and executed flawlessly. The company also provides support and education resources to help customers make the most out of the platform.
With Social Tables, event planners and venues can create beautiful, memorable events quickly and easily.
Red Velvet Events – Red Velvet Events is a boutique event planning and production company based in Austin, Texas. They offer a range of event services, including event design, production, management, and logistics. Some of their specialty areas include corporate events, non-profit events, and social events, such as weddings and milestone celebrations.
Red Velvet Events has been recognized as one of the top event planning companies in the US, and they have won multiple awards for their work. They pride themselves on creating custom event experiences that are tailored to each client's unique needs and vision. If you're interested in working with Red Velvet Events, you can visit their website to learn more about their services and view their portfolio of past events.
CrowdCompass by Cvent – CrowdCompass by Cvent is an innovative event technology platform that helps event organizers create engaging digital experiences for their attendees. It offers a comprehensive suite of tools to help manage the entire event lifecycle, from planning and registration through content delivery and engagement. With CrowdCompass, event organizers can create custom event websites, mobile apps, and other digital solutions, allowing them to engage with their audience in new and exciting ways.
The platform features a variety of interactive modules, including polls, surveys, gamification, leaderboards, virtual meetings, activities, and more, enabling users to create immersive event experiences. Additionally, CrowdCompass provides powerful data insights and analytics, helping organizers better understand who their attendees are and what they're looking for from the event.
This makes it easier for organizers to ensure that the event meets their needs and expectations. All of these capabilities are designed to help event organizers deliver meaningful and memorable experiences for their attendees.
Mosaic – Mosaic is a full-service marketing agency with headquarters in Irving, Texas, and offices throughout the US. They specialize in event planning and experiential marketing, creating immersive brand experiences for clients across a wide range of industries.
Mosaic's services include event strategy and planning, creative design and development, production and execution, and post-event analysis and reporting. They work with clients to create custom events and experiences that align with their brand and marketing goals, leveraging the latest technology and trends to engage audiences and drive results.
Some of Mosaic's notable clients include Anheuser-Busch, AT&T, Coca-Cola, Google, and Samsung, among others. They have been recognized for their work with numerous industry awards, including Event Marketer's "Agency of the Year" and Ad Age's "Agency A-List".
Mosaic is known for its innovative approach to marketing and events, leveraging cutting-edge technology such as virtual and augmented reality to create unforgettable experiences for clients and their audiences. They also prioritize sustainability and social responsibility, incorporating eco-friendly and socially-conscious practices into their events whenever possible.
MeetingPlay – MeetingPlay is a leading event technology company specializing in creating one-of-a-kind experiences for attendees. Founded in 2013, it has grown rapidly to become an international leader in mobile event technology. MeetingPlay's mission is to help organizers create amazing, engaging events with their cutting-edge digital solutions. This includes providing event planners with a suite of interactive digital tools and platforms to drive engagement and improve attendee experience.
MeetingPlay allows clients to customize their event app with features like personalized agendas, surveys, polls, and more. It also provides built-in analytics to give event organizers the insights they need to optimize their event. MeetingPlay is known for its customer service and 24/7 support, which helps ensure that clients never have any issues.
The company has a number of other innovative products and services, including virtual event platform, exhibitor management tools, and post-event analytics. MeetingPlay is dedicated to helping organizations all over the world create amazing event experiences.
Aventri – Aventri is a leading global provider of cloud-based event management technology and services. Founded in 2008, Aventri has grown rapidly and now serves over 10,000 customers globally. Aventri provides a comprehensive suite of event planning, management, and analytics solutions for event professionals, including venue sourcing and contracts, event registration, budget tracking, digital marketing, attendee engagement, surveys and feedback, badges and RFID, mobile apps, gamification, and analytics.
Aventri helps its customers plan, manage and optimize their events more efficiently, with an integrated approach that covers the entire event lifecycle. Aventri's solutions are designed to help companies increase attendance, improve engagement, reduce costs, and maximize ROI on their events.
Aventri is headquartered in Connecticut, USA and has offices in London and New Delhi.
Zkipster – Zkipster is a cloud-based event management and guest list solution designed to help corporate and nonprofit organizations create and manage their events with maximum accuracy, efficiency, and ease. The company was founded in 2013 by three entrepreneurs passionate about creating an automated platform that would give organizations the ability to streamline their event processes. Zkipster's software offers a comprehensive suite of tools to help event planners create and manage events, from invitations and RSVPs to check-in and analytics.
Zkipster's features include event design, custom branding, guest list management, RSVP tracking and reminders, day-of operations, real-time analytics, and more. Additionally, Zkipster's mobile apps for iOS and Android provide a convenient way for guests to check-in to your event.
With Zkipster, you can easily manage and organize all aspects of your event with little effort, allowing you to focus on providing your guests with an exceptional experience.
Event Farm – Event Farm is a full-service event planning and production company, specializing in creating tailored experiences that are designed to engage, educate, and entertain guests. Founded in 2011, Event Farm has quickly become an industry leader in leveraging technology to create custom experiences for clients. From virtual events to hybrid events, from corporate meetings to experiential brand activations, Event Farm provides end-to-end solutions that help clients achieve their goals.
Event Farm's team of experienced professionals bring their expertise in event design, project management, creative production, and digital solutions to create custom experiences that make guests feel inspired and connected. With an award-winning creative team, robust digital platform, and integrated production services, Event Farm helps clients build meaningful relationships through engaging experiences.
No matter the need or budget, Event Farm works with clients to design and produce unforgettable experiences. Their solutions are designed to capture and analyze data, identify opportunities, and create insights that drive future success. Additionally, Event Farm offers turnkey production packages and custom projects to ensure that all aspects of the event are covered.
Event Farm also offers branding services to ensure that all elements of the event align perfectly with a client's mission, message, and values. Through comprehensive strategy, design, and production services, Event Farm can create a cohesive branded experience that leaves a lasting impression on guests.
Finally, Event Farm's customer service team is available 24/7 to provide support throughout the planning and production process. Whether it's answering questions, troubleshooting technical issues, or providing feedback and advice, Event Farm is committed to ensuring that clients have the best possible experience.
Hello! Destination management – Hello! Destination management in the US refers to the process of planning, organizing, and executing activities and services for visitors to a particular destination or region within the United States. This can include everything from arranging transportation and accommodation to recommending local attractions and providing tour guides.
Destination management companies (DMCs) are typically responsible for providing these services and ensuring that visitors have an enjoyable and memorable experience. DMCs may work with individual travelers, as well as groups and organizations planning corporate events, conferences, and other gatherings.
The United States is home to many popular tourist destinations, including major cities like New York, Los Angeles, and Chicago, as well as natural wonders like the Grand Canyon and Yellowstone National Park. Each destination has its own unique characteristics and attractions, and DMCs play an important role in helping visitors navigate and explore these areas.
CONCLUSION
In 2023, event management companies in the USA are thriving. The industry is growing exponentially as more organizations look to outsource their events and gatherings. Companies offer a wide range of services such as venue selection, planning, coordination, marketing, design, budgeting, and implementation. They are providing creative solutions to meet clients' needs while keeping costs low. Professional event management companies are proving to be an essential part of successful events that leave lasting impressions.