Trends
Top 10 Best Home Security Solutions Companies In USA 2023
Top 10 Best Home Security Solutions Companies In USA 2023
IMTRODUCTION
The home security solutions market in the United States has grown exponentially over the past few years. In 2023, there are a variety of different companies offering high-tech security systems and monitoring services. Companies like ADT, Vivint, SimpliSafe, FrontPoint, Protect America and more all provide reliable home security solutions to customers across the country.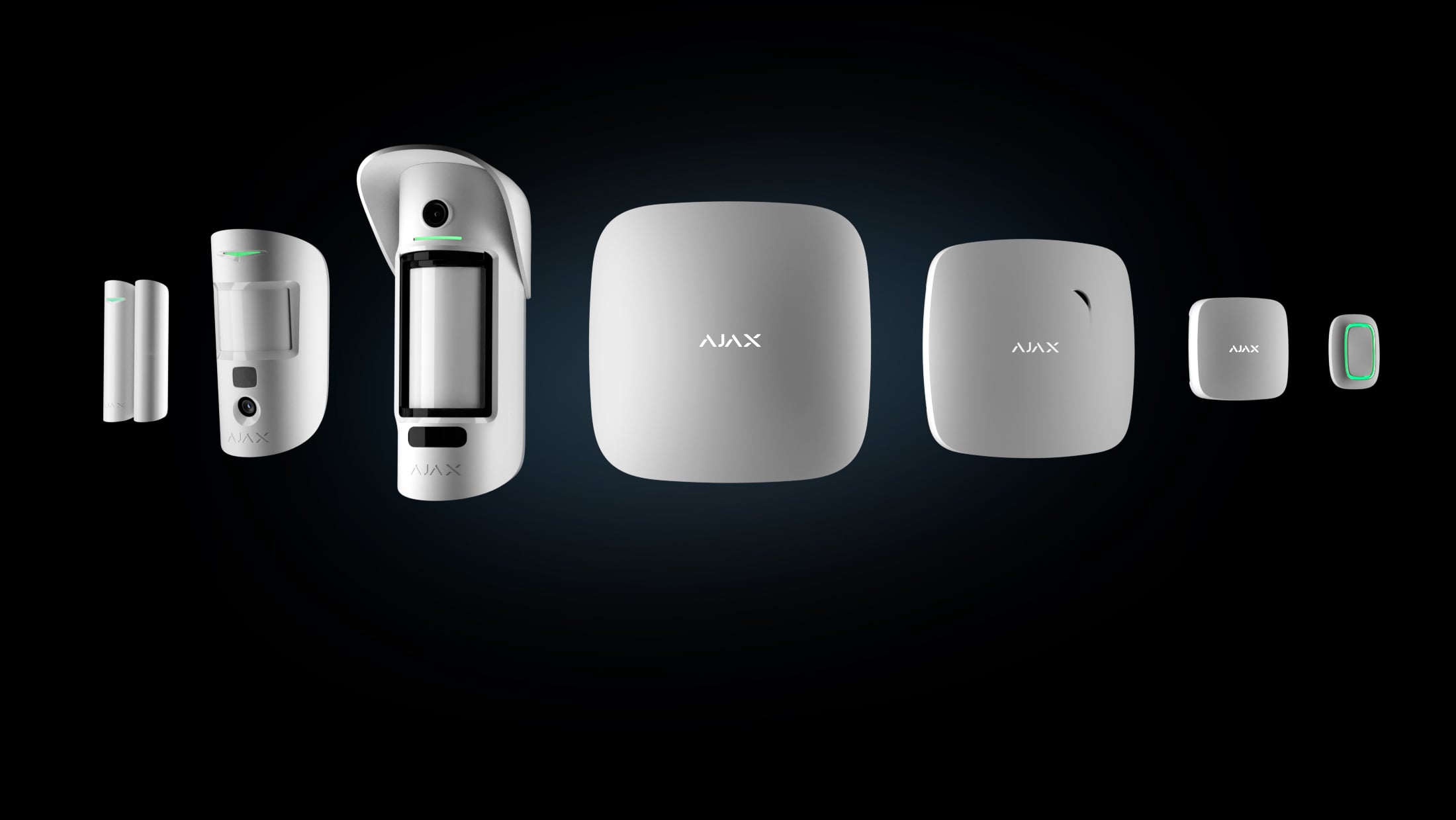 These companies offer easy-to-use equipment, professional installation, 24/7 monitoring, and responsive customer service. They also provide additional features such as environmental sensing, automated lighting, and remote access, to help create a comprehensive home security system.
Many of these companies also offer mobile apps, so you can access your security system from anywhere. With an extensive range of products and services, these companies are dedicated to providing secure and comfortable lifestyles for their customers.
IMPORTANCE
In 2023, home security solutions companies in the USA are becoming increasingly important. The rise of technology has increased connectedness and access to information, making it easier for potential intruders to gain access to a home or property.
Installing a home security system is an essential measure for anyone who wants to protect their home and belongings. Home security systems provide an extra layer of protection by providing early warning of any suspicious activity. Companies that specialize in home security solutions can offer monitoring services, motion detectors, cameras, door locks, and more.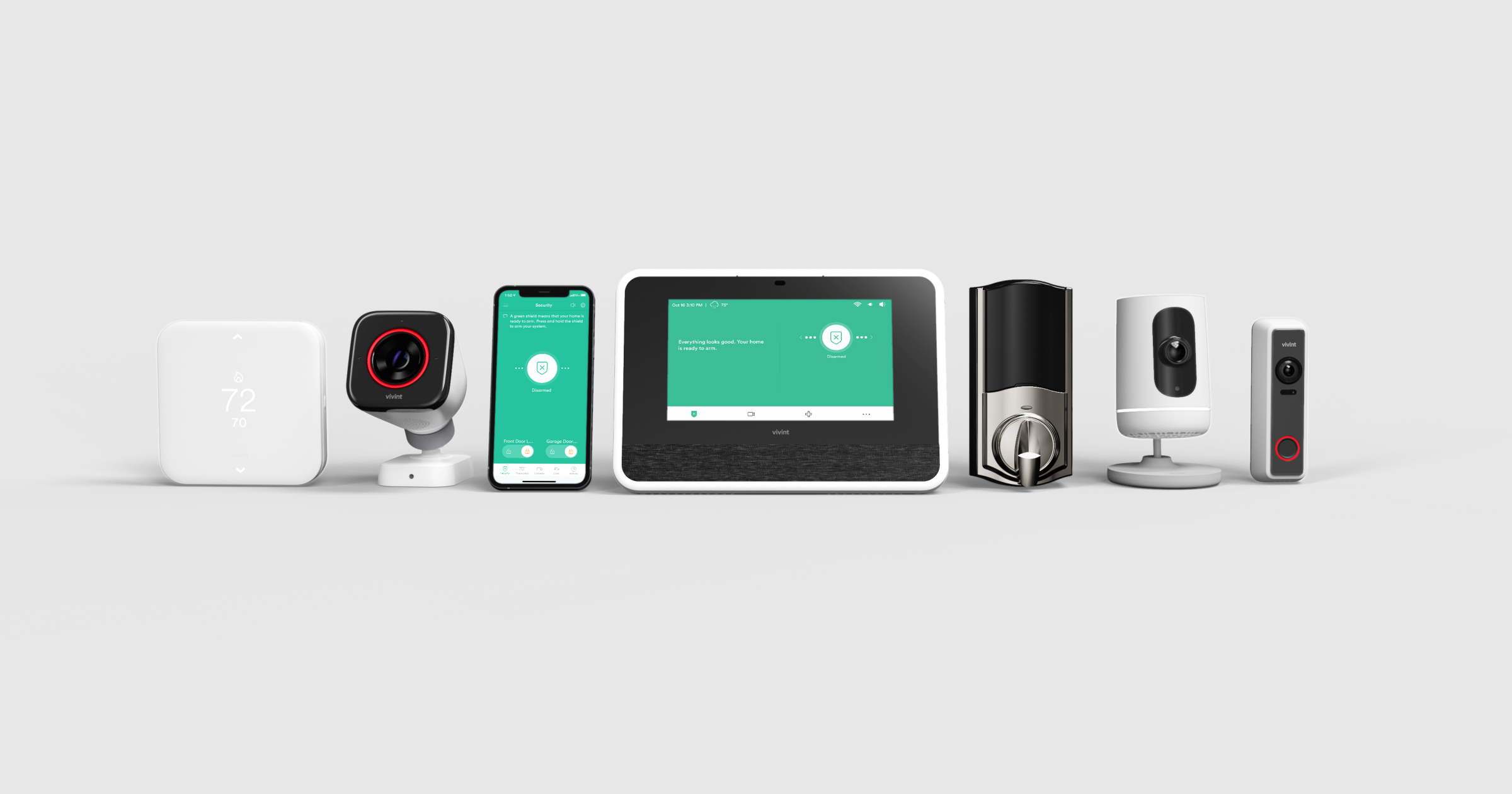 Additionally, they may offer cloud-based storage solutions to store footage of any incidents that occur. Professional installation and monitoring services can also give homeowners peace of mind knowing their home is safe and secure. By 2023, home security solutions companies in the USA will be invaluable in protecting homes and properties.
Here are the top 10 best home security solutions companies in USA 2023.
ADT Security Company – ADT Security Company is a global provider of home and business security solutions. They are a leading provider of 24/7 monitoring services, home automation products, and video surveillance systems. Their network of interconnected centers provides customers with multiple layers of protection and quick response times in the event of an emergency.
ADT Security Company provides state-of-the-art alarm systems that have been developed over more than a century of experience. They also offer motion sensors, door/window contacts, and mobile access to control your home or business from a smartphone or computer.
Their comprehensive solutions are tailored to fit unique customer needs and preferences. ADT Security Company has numerous features and benefits such as: remote access capabilities, personalized alerts, home automation options, and advanced analytics. These features give customers complete control over their security system and allow them to monitor their home or business throughout the day.
In addition to their services, ADT Security Company works closely with local law enforcement to ensure the safety of their customers. They also provide 24/7 technical support for their customers. ADT Security Company is committed to providing the best security solutions for homes and businesses. With their cutting-edge technology and world-class customer service, they ensure that all customers receive the highest level of protection.
SimpliSafe – SimpliSafe is a home security company headquartered in Boston, MA that was founded in 2006. The company designs and manufactures home security systems that are DIY-friendly and affordable SimpliSafe uses cellular and Wi-Fi connections to send notifications and alerts to customers when their security system is triggered.
Their systems come with 24/7 professional monitoring, and customers can customize their system to fit their needs. SimpliSafe offers a variety of packages for both home and business security. They feature everything from motion detectors and cameras to doorbells and window sensors.
SimpliSafe also allows customers to purchase additional items such as smoke detectors and carbon monoxide detectors. All of their systems include a panic button and a keychain remote for easy arming and disarming. SimpliSafe provides customers with an app that allows them to easily control their system from anywhere.
Customers can arm and disarm the system, receive real-time notifications, and even watch live footage from their cameras.
The app also allows customers to view their system's status, history, and more. SimpliSafe is committed to providing customers with reliable, affordable, and easy-to-use home security solutions. They offer 24/7 customer service and an industry-leading three-year parts and labor warranty on all of their products. With their comprehensive packages and helpful app, SimpliSafe is one of the top choices for home security.
Vivint Smart Home – Vivint Smart Home is a leading home automation and security provider that offers several different products and services to help simplify and secure your home. Vivint specializes in smart home features, such as automated door locks, thermostats, cameras, garage doors, and more. With the Vivint app, customers can control all the features of their home from their mobile device, enabling them to turn lights on/off, lock/unlock doors, view live video feeds, and more.
Vivint also provides professional installation and 24/7 customer support to ensure customers have a positive experience with their system. The company has been in business since 1999 and currently services over 1.2 million subscribers across the United States, Canada, and Mexico.
Vivint Smart Home utilizes a number of innovative technologies to provide customers peace of mind and convenience. It's wireless network allows for easy integration into existing home systems, and its Z-Wave technology allows for remote monitoring and control from anywhere in the world. Additionally, Vivint's SkyControl panel acts as the hub for the whole system and allows for voice control using Amazon Alexa or Google Home.
Furthermore, Vivint's monitoring service provides peace of mind with round-the-clock monitoring and 24/7 live customer support. Finally, Vivint Smart Home also provides energy management solutions to help reduce energy costs and increase energy efficiency. Through these technological advancements, Vivint is revolutionizing home automation and security.
Frontpoint – Frontpoint is a home security company that specializes in DIY smart home security systems. They offer a wide range of products to meet the needs of different customers, from those who want basic security to more advanced home automation systems. Frontpoint's products include door/window sensors, motion detectors, smoke and carbon monoxide detectors, cameras, sirens, keypads, and more.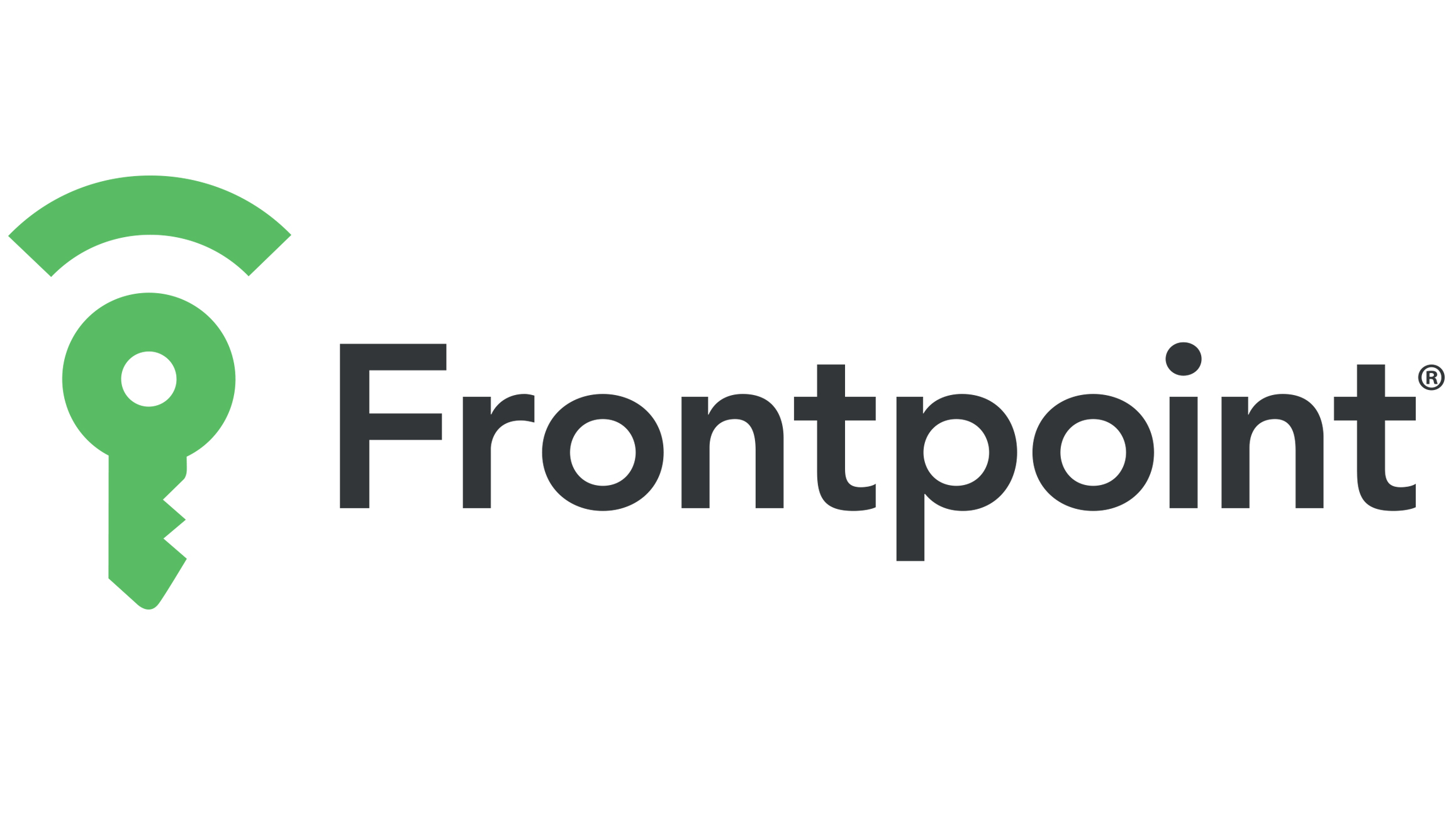 Frontpoint security systems are easy to install and come with 24/7 professional monitoring. All of their systems also have wireless and cellular connectivity, so you can stay up to date with your system even if the power goes out. In addition, Frontpoint's mobile app makes it easy for you to monitor your security system from anywhere.
You can check the status of the system, receive alerts, arm/disarm the system, and control connected devices like lights and locks.
Frontpoint also offers additional features like activity zones and geofencing, which allows you to customize when and where your system is armed. They also offer plans that include home automation, such as thermostat control, automated lighting, and more.
Overall, Frontpoint provides top-notch security systems that are designed to meet everyone's needs. With their easy setup and 24/7 monitoring, they are a great choice for protecting your home.
Link Interactive – Link Interactive is a home security and automation company that provides customers with innovative products and services. They offer customized packages that include protection from intrusion, fire, water, carbon monoxide, and medical emergencies.
Customers can also access their systems remotely through their mobile app, so they can control their home's settings when away. Link Interactive also offers energy-saving solutions, such as automated lighting and temperature control, to reduce energy costs. Their interactive touch screen keypad allows customers to easily arm and disarm their system with the touch of a button.
Additionally, they provide 24/7 professional monitoring with backup battery power to ensure maximum protection. Link Interactive's customer service representatives are available 24/7 by phone or email to answer any questions and help with setup. With advanced technology and quality customer service, Link Interactive provides complete peace of mind for its customers.
Protect America – Protect America is a home security company that offers wireless alarm systems, home automation, and video surveillance systems. Founded in 1992, Protect America has become one of the largest home security companies in the United States. Their mission is to provide customers with peace of mind by providing reliable home security systems at an affordable price.

Protect America's systems are designed to be easy to install and use, with no long-term contracts or fees required. They offer 24/7 monitoring service from their UL-listed monitoring center and their customer service team is available 7 days a week. Their home automation products give customers the ability to control lights, locks, thermostats, and more from their smartphone, tablet, or computer.
Protect America also provides video surveillance systems with live streaming video that can be accessed from anywhere with an internet connection. Customers can even set up motion-activated alerts so they can be notified when movement is detected. Additionally, Protect America offers interactive services that allow customers to arm and disarm their alarm system from their phone or computer.
Protect America is committed to providing the highest quality service to its customers and takes pride in offering innovative and smart home security solutions. They have received numerous awards over the years for their commitment to customer satisfaction and have been named "Top Home Security Company" multiple times. Customers considering home security can feel confident in trusting Protect America to protect their family, property, and possessions.
Abode Company – Abode Company is a leading real estate company based in San Francisco, California. Founded in 2020, Abode has quickly become one of the most sought-after real estate companies in the Bay Area. The company specializes in both residential and commercial properties and offers an extensive list of services to its clients.
The team at Abode is comprised of experienced real estate professionals who have been in the industry for many years. They understand the complex needs of today's buyers and sellers and are committed to providing the highest level of service. From start to finish, they strive to make sure that clients receive the best possible deals and services.
Abode also puts a great emphasis on customer satisfaction. They use the latest technology to ensure their clients can access all the information they need to make informed decisions about their purchase. Their website, mobile app, and other digital platforms enable customers to easily search for properties, compare listings, and get updates on new listings.
Moreover, Abode takes great pride in being part of the community. They are actively involved in local charities and initiatives aimed at improving the lives of residents in the area.
For more than three years, Abode has consistently delivered exceptional results to its clients. It's no wonder why they've become the top choice for so many real estate investors and home buyers. With world-class customer service and a commitment to providing the best value, Abode is sure to continue to be a leader in the real estate industry for many years to come.
Brinks Home Security – Brinks Home Security is a leading provider of home security systems and services. Founded in 1983, Brinks has been helping to protect homes and businesses ever since. With cutting-edge technology and state-of-the-art equipment, Brinks provides customers with the latest in security features and monitoring capabilities.
Brinks is dedicated to providing the most reliable and affordable security solutions available. With customizable options, homeowners can choose the level of protection that fits their budget and lifestyle. Brinks also offers remote access, allowing users to control and monitor their home from anywhere. Additionally, Brinks provides 24/7 professional monitoring for all its products and services.
Their team of highly trained specialists is available to assist customers with any questions or concerns. From basic packages to comprehensive security plans, Brinks Home Security has the solution for everyone's needs. With over 30 years of experience, Brinks has become one of the most trusted names in home security.
Cove Home Security – Cove Home Security is a leading home security company focused on providing reliable and cutting-edge protection for your home. With a full suite of products, Cove provides comprehensive home security solutions that are easy to use and customize. Their products include an indoor camera, motion sensors, door and window sensors, smoke and carbon monoxide detectors, and smart locks. The company also offers 24/7 monitoring services to ensure your home is always safe and secure.
The Cove Home Security system is designed to give you peace of mind in knowing that your family and possessions are protected from intruders and other potential dangers. It's simple to install and configure, while still providing the highest levels of security available. With its advanced features, Cove allows you to customize your security plan with different types of sensors, alarms, cameras, and more. Cove also offers affordable monthly payment plans and professional installation services.
Cove offers a variety of features to make sure your home is as secure as possible. Their state-of-the-art technology includes video surveillance, two-way audio, and live customer support. You can also control your system remotely via smartphone or tablet. Cove even provides optional cellular backup service and 24/7 customer service should you ever need it.
Overall, Cove Home Security is a great choice for protecting your home. With their extensive collection of products and services, you can customize a security plan that fits your needs and budget. With their modern technology and top-notch customer service, Cove ensures your home will be safe and secure.
Ring Alarm – Ring Alarm is a home security system developed and marketed by Ring, an Amazon owned company. The system consists of a base station, keypad, motion detectors, contact sensors, and range extenders. The main purpose of the system is to provide an easy-to-use and reliable security solution for homes and businesses.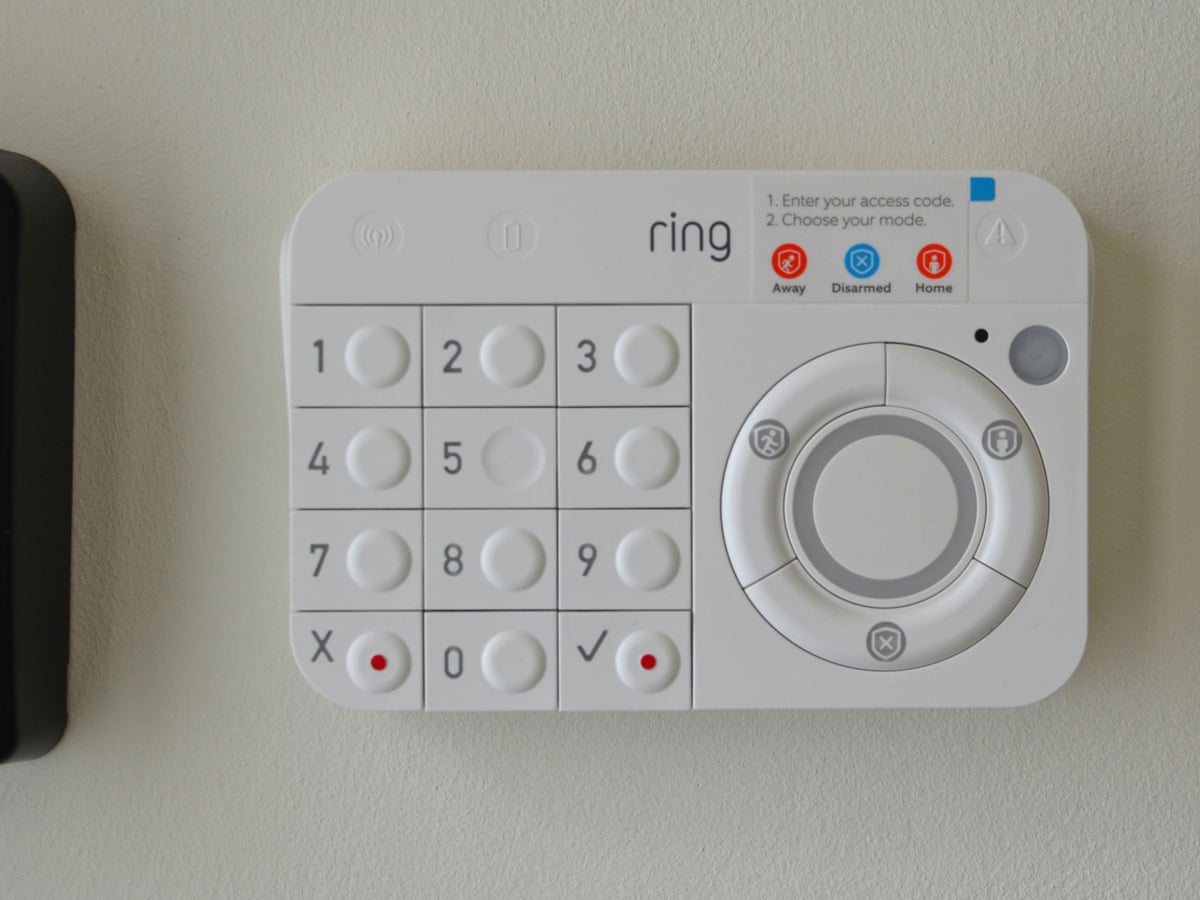 The base station is the hub of the Ring Alarm system, connecting all devices via Wi-Fi. It also has a built-in siren and night light, which can be triggered manually or automatically if any of the sensors detect movement. It also has a two-way audio feature, which allows people to communicate with visitors from the outside.
The keypad is a simple device that enables users to arm/disarm their alarm system as well as access other features like activating/deactivating lights, opening/closing windows, etc. It also includes a tamper protection button which will alert the police in case it gets damaged.
Motion detectors are used to detect any kind of movement within a certain area and activate the alarm if necessary. Contact sensors are placed on doors or windows, allowing users to determine if they are open or closed. Lastly, range extenders extend the range of the system to areas where the base station might not be able to reach.
The Ring Alarm system can be monitored through the Ring app or website. You can receive notifications when something triggers the alarm or view live video feeds of your home or business. Furthermore, you can even connect Ring devices with Alexa, allowing you to control the system with voice commands.
Overall, Ring Alarm is an easy-to-use and reliable solution for home and business security needs. It is highly customizable, works with a variety of third-party devices, and offers great value for money.
CONCLUSION
In 2023, the home security solutions industry in the United States is expected to continue to grow, with more companies offering innovative products and services. Companies are focusing on providing comprehensive solutions such as real-time monitoring and alarms, motion detectors, door locks, video surveillance, smart home devices and systems, and more.
Smart homes are becoming increasingly popular and companies are offering tailored packages and technological integrations to meet consumer needs. The security industry is also evolving, with new technology being developed to ensure homes remain safe and secure.
Companies are also investing more into research and development to keep up with customer demand and provide better service. In conclusion, the home security industry in the United States is thriving and will continue to do so in 2023.