Trends
Twitter Shuts Mumbai And Delhi Office, Asks The Staff To Work From Home: Report
Two of Twitter's three physical offices in India will be closing, which is an extension or continuation of the big layoffs that occurred there in late 2022 when 90 percent of the company's 200+ employees there were let go as the new CEO Elon Musk sought to cut costs.
Twitter has closed offices in Mumbai and New Delhi and told employees to work from home due to a lack of staff on its India team. According to the aforementioned sources, the three individuals who make up Twitter's India team are the national head as well as two others who are in charge of the east, west, north, and south regions. The sources also claimed that all of them continue to work remotely.
In contrast, engineers from Twitter's Bangalore office also work there and are not a member of the India team; they largely report to the US headquarters. Two of Twitter's three physical offices in India will be closing, which is an extension or continuation of the big layoffs that occurred there in late 2022 when 90 percent of the company's 200+ employees there were let go as the new CEO Elon Musk sought to cut costs.
The $44 billion agreement that Elon Musk used to acquire Twitter in October saw several organizational and product changes made, including the introduction of a fee for the Twitter-verified Blue check-mark service. Within a few weeks of his arrival, he also let go of half of the 7,500 employees. Following the $44 billion acquisition, Twitter has failed to pay millions of dollars in rent for its offices in San Francisco, and London has been sued by multiple contractors for unpaid services.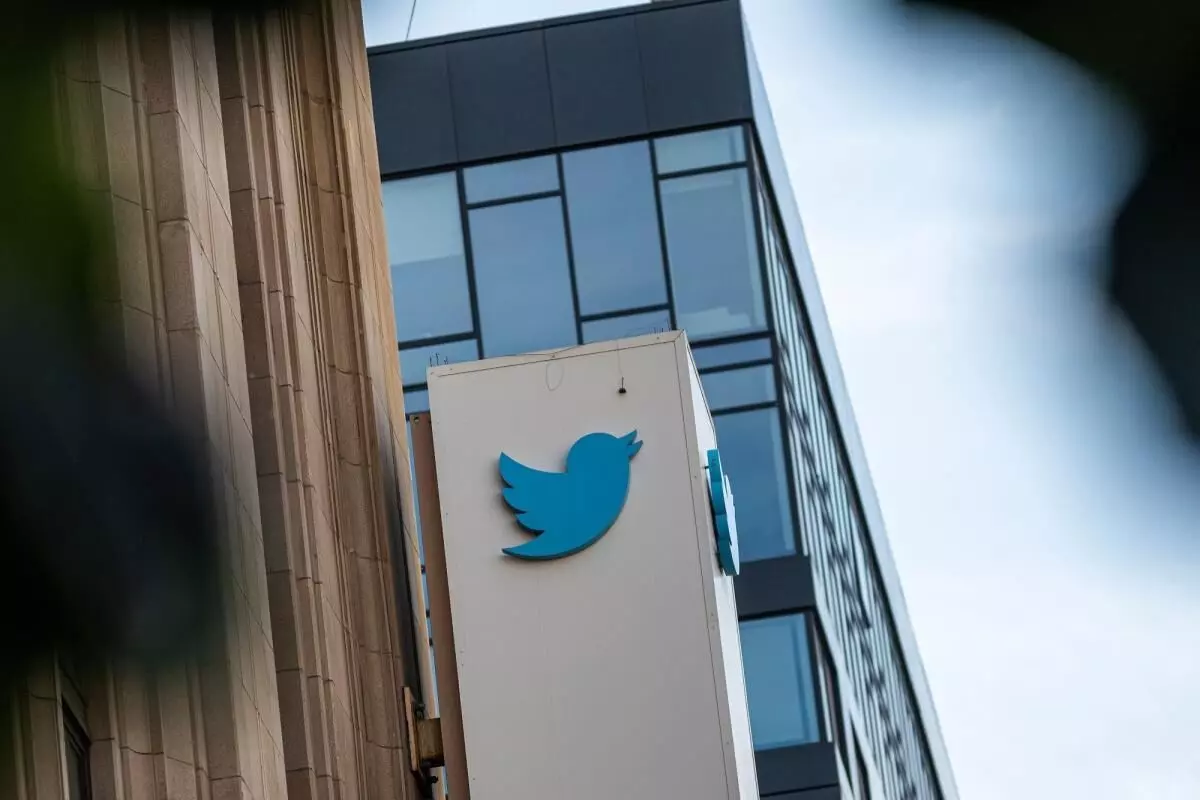 Decrease In Twitter's Revenue
In November 2022, Musk asserted that Twitter's revenue had decreased significantly as a result of advertisers leaving the platform. According to the Information, a top advertising official revealed that the social media platform's fourth-quarter income fell by about 35% to $1.025 billion. Separately, according to rumors, Musk intimated that he might step down as Twitter's CEO by the end of this year once the company had been stabilized and made more financially viable.
Several jobs were cut earlier this week by the Musk-led social media. According to the most recent sources, since taking over Twitter, the CEO of SpaceX and Tesla has fired nearly 50% of the company's employees. However, more layoffs have subsequently taken place.
This time, Twitter layoffs have affected the trust, and safety team managing the worldwide content moderation in the unit related to hate speech and harassment, according to a Bloomberg report. Although the exact number of job losses is unknown, it is rumored that at least a dozen more were made.
According to the article, Twitter senior director of revenue policy Analuisa Dominguez and head of site integrity for the Asia-Pacific region Nur Azhar Bin Ayob were among those let go during the most recent wave of mass layoffs. Also, it has been stated that Twitter's headquarters in Dublin and Singapore have experienced the majority of the job cutbacks.
Musk's Stand
Elon Musk eliminates Twitter's restriction on working from home. In an email to staff that was obtained by the Guardian, the social media platform's new owner warned that the "path ahead is arduous and will take intense commitment to succeed." The Tesla CEO continued by saying that working from home would only be permitted under very specific conditions that would be personally reviewed by Musk.
In a meeting on Wednesday using Twitter's audio chat function, Spaces, Musk attempted to reassure advertisers about his goals for the company. As they wait to see whether Elon Musk's past statements that he is a "free speech absolutist" will result in a rise in hate speech and divisive content on the platform, major brands like General Motors, United Airlines, the cereal manufacturer General Mills, and others have suspended their Twitter ad purchases.
Billions of dollars in fines could be assessed for breaking these laws. This comes after Twitter and the Federal Trade Commission reached a settlement in May about privacy-related issues; as part of that agreement, the platform is now forced to conduct privacy reviews before making changes to its products. As the probe indicated Musk had already "bypassed its standard data governance requirements" about alterations, an internal attorney reportedly told staff to seek whistle-blower protection "if you feel uncomfortable about anything you're being asked to do."
Indians Alarmed By Elon Musk's Takeover Of Twitter
Immediately following Elon Musk's contentious acquisition of Twitter, a video of a Muslim student in India responding to his university professor being "jokingly" compared to a terrorist was posted on the social media site. The student said to the lecturer, "It's not humorous being a Muslim in this nation and having to deal with all this every day.
The video gained widespread traction and received more than 3.2 million views after being shared by well-known journalists and campaigners. The majority of viewers applauded the student for confronting bigotry, and many rejoiced when the university ultimately suspended the lecturer.
Nonetheless, one of Musk's first moves as the platform's CEO was to fire 50% of the company's staff globally, including more than 90% of its 200 employees in India.
The third-largest market for this platform after the US and Japan, activists and journalists are wondering if the general volatility surrounding Musk's first few weeks on the job would result in significant changes to the social media network in India. According to Musk, India is a crucial market for the platform's future growth.
The change drastically reduced the technical and content moderation employees of the organization. Before, Twitter India relied on a tiny army of content moderators to keep an eye on messages and block accounts that broke the rules of service.
The significance of Twitter in India
Human content moderation is essential for promoting the free exchange of ideas while shielding users from abuse and hateful content, according to Apar Gupta, executive director of the Internet Freedom Foundation (IFF), a New Delhi-based organization that supports online rights and freedoms. He made this statement to DW. Gupta claimed that there are insufficient resources for human assessment to guarantee that takedown procedures are carried out correctly.
In comparison to Facebook or YouTube, which have hundreds of millions of users each, Gupta noted that Twitter in India only has 24 million active users overall. This platform, according to Gupta, "has a tremendous impact even though its footprint is modest due to the number of journalists, politicians, and activists that use it." In addition to the platform's advantages in India, hate speech and misinformation are also spread online to target minorities.
Shashi Tharoor, a well-known politician, and member of the Congress Party has been closely following the happenings on Twitter with alarm, like many other social media users in India. If need be, "many are willing to drift towards alternatives," Tharoor told DW.
Moreover, if we look at a rough estimate of how many staff Twitter has let go since Musk took over, the statistics show that nearly 70% of long-time Twitter employees have been let go. Of Twitter's 7,500 employees, about 5,000 have been fired or left their jobs under Twitter's direction.
Edited by Prakriti Arora