Trends
U.S. Supreme Court declines to stop the deportation of Indian citizens.
U.S. Supreme Court declines to stop the deportation of Indian citizens.
On Monday, the United States Supreme Court decided 5-4 in favor of an Indian citizen who risks deportation after checking a box on a driver's license application form that stated he was a US citizen.
According to court filings, the petitioner, Pankajkumar Patel, entered the United States unlawfully with his wife, Jyotsnaben, in the 1990s. In 2007, he applied for a discretionary adjustment of status (a step in the green card process) with the United States Citizenship and Immigration Services (USCIS). The court found Pankaj Kumar Patel, a Georgia man who has resided in the United States for 30 years and fears deportation because he marked an erroneous box on a driver's license application indicating he was a U.S. citizen, guilty.
Mr. Patel's adjustment application for permanent residence (i.e., a green card) had been refused by USCIS because it was aware that he had fraudulently misrepresented his citizenship on a Georgia driver's license application.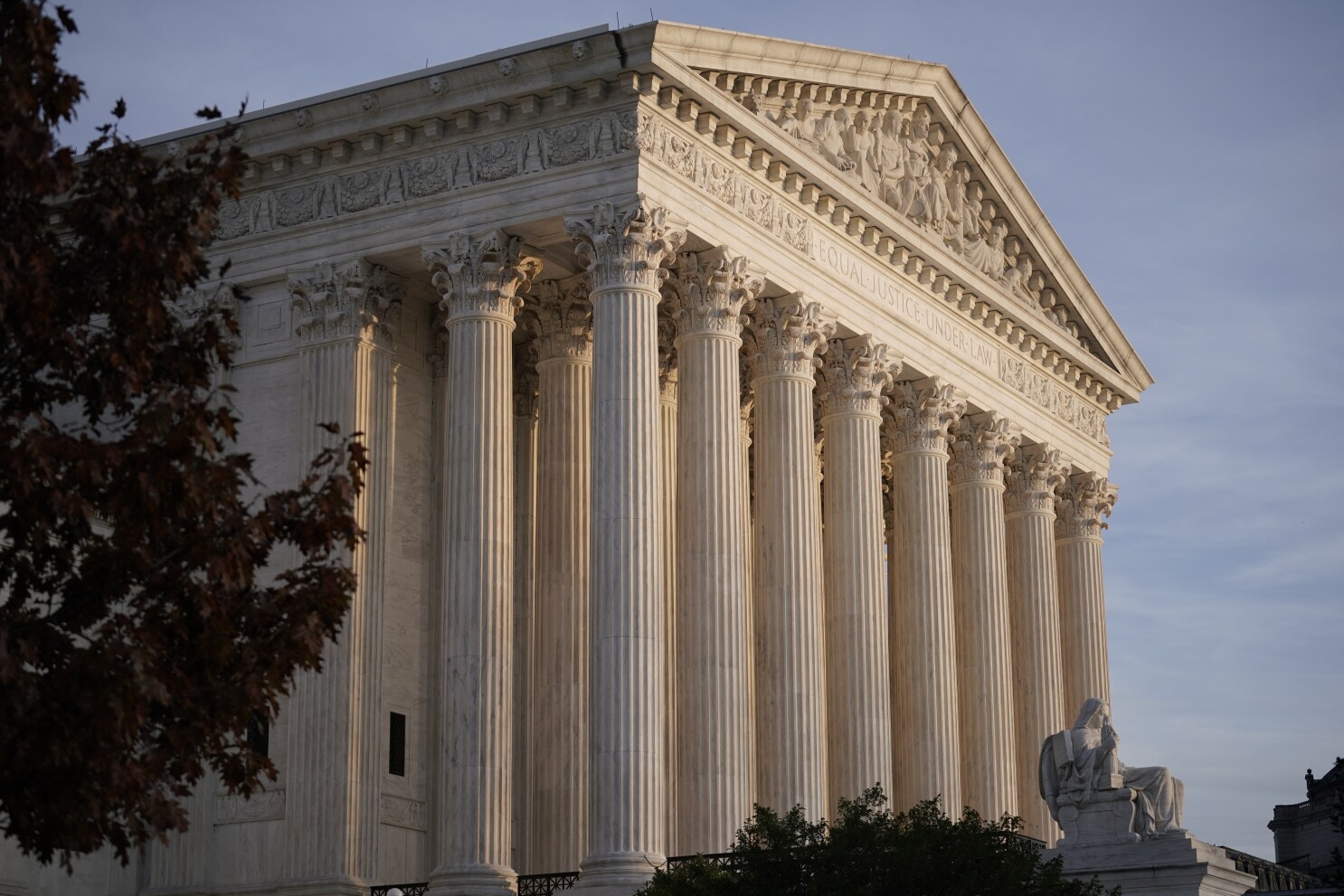 In a 5-4 decision, the majority construed the rule at issue as excluding courts from considering relief and leaving it up to immigration officers' discretion to decide whether someone is qualified for discretionary relief in removal cases in factual disagreement situations.
According to court filings, they US government began removal procedures against Mr. Patel years later. Mr. Patel contended before an immigration judge, unsuccessfully, that he had accidentally checked the form and hence had not broken the law.
The judge wasn't convinced. Mr. Patel subsequently filed an appeal with the Board of Immigration Appeals but was unsuccessful. He then went to a federal appeals court (the Eleventh Circuit), which said it didn't have jurisdiction in the case because federal courts aren't allowed to consider facts revealed during a discretionary-relief hearing under federal law.
According to court filings, Patel and his wife, Jyotsnaben, applied to the United States Citizenship and Immigration Services (USCIS) in 2007 to alter their immigration status to legal permanent residents under the discretionary adjustment of status code.
While Patel's petition to change status was pending, USCIS was aware that he had previously selected a box on a driver's license application falsely saying that he was a U.S. citizen.
Patel's application was then refused, claiming that he did not meet the legal conditions for permanent residency. He was first charged with giving a false statement, but the charges were withdrawn later.
According to court documents, Patel checked the item in his license renewal application by accident. Patel's attorneys claimed that US investigators couldn't determine whether Patel lied about his citizenship since Georgia doesn't require residents to be citizens to obtain a driver's license.
Nonetheless, he and his wife were placed under removal procedures by the US Department of Homeland Security. But Justice Amy Coney Barrett wrote today's decision, saying that while the US attorney general can provide deportation relief, applicants must first be qualified. Patel was also disqualified. According to earlier rulings in his case, Patel was also disqualified.
"The role of federal courts in this process is quite restricted," Barrett said, adding that immigration law "precludes judicial review of factual findings that underpin a denial of relief." On the other hand, Justice Neil Gorsuch broke ranks with his conservative colleagues to join three liberal justices in dissent.
He claims that Monday's ruling will serve as a shield, shielding the administration from the "embarrassment" of having to remedy even minor mistakes. "It's no secret that the government makes mistakes while processing applications, licenses, and permits. They're usually little blunders—a misspelled name, a lost application, etc. This is the situation in which we find ourselves. He wrote, "An immigrant to our nation requested legal residency."
According to Gorsuch, the government denied his application due to a clear factual mistake. "In such cases, our law has long allowed citizens to petition a court to evaluate the issue and fix any errors." "Not any longer… As a result, no court has the authority to remedy even the most egregious factual errors made by the agency about an individual's statutory entitlement to relief," Gorsuch concluded.
Around 30 years ago, Patel and his wife, Jyotsnaben, illegally entered the United States after fleeing India. With the help of his company, he petitioned for a change of status. They have three grown boys together. According to the Supreme Court's decision, Patel will be unable to contest his deportation in court.
In January of last year, Mr. Patel filed a petition with the United States Supreme Court, which heard oral arguments in December. It concurred with the lower court's decision on Monday.
"Federal courts have a very limited role to play in this process," wrote the newest member on the bench, Amy Coney Barrett, a Trump appointment. The Attorney General's judgments refusing discretionary relief from removal are not subject to court review, except for legal and constitutional questions. "
"There is room for pity," Ms. Barrett remarked, noting that Congress had granted the Attorney General the authority to issue deportation reprieves in certain circumstances. Her fellow conservative judge, Neil Gorsuch, dissented, stating the stance that federal courts could not assess the facts in such situations without having serious repercussions.
The topic was raised during the first White House news conference by new Press Secretary Karine Jean-Pierre on Monday. When asked if the Biden administration would interfere in the case, Ms. Jean-Pierre stated that the Department of Justice would make the decision.
According to court filings, the Patels have three boys, one of whom is a US citizen. The other two are permanent residents who are married to Americans.
The court held that federal courts have no authority to review immigration officers' conclusions in some deportation cases, even when they have made "egregious factual errors," as one dissenting justice put it.
For five conservative justices, US Supreme Court Justice Amy Coney Barrett ruled that federal courts cannot review such determinations under immigration law. People must first be qualified for protection from deportation before the US attorney general may award it. In Patel's case, the immigration judge's ruling resulted in his ineligibility.
edited and proofread by nikita sharma