Trends
Vodafone UK And TCS Win The Latest DevOps2022 Industry Award
TCS and Vodafone were also recognized at the UK IT Industry Awards 2022 in the Best Technology Refresh Project category, transforming the experience of 1.4 million home broadband customers across the UK.
Tata Consultancy Services (TCS) and Vodafone have been honored with the DevOps2022 industry award in the category "Best Use of Security in DevOps Projects". The telco partnered with TCS to build its end-to-end DevSecOps framework for provisioning, security, and billing. This scalable solution embeds security controls into workflows, enables platform-wide integration with next-generation technologies, and helps Vodafone accelerate the time to market for innovative products and services.

The benefits of DevOps are recognized across the industry, bringing agility, innovation, and resilience to the business. However, the problem remains the implementation of workflow and, just as importantly, the implementation of culture. The DevOps approach is evolving.
The Excellent Work Of TCS And Vodafone



TCS's DevSecOps framework enables zero tolerance for vulnerabilities through automated detection and increases release frequency by nearly 40% for agile deployments. This project received a DevOps Industry Award for demonstrating the positive impact of building security on DevOps projects. TCS and Vodafone were also recognized at the UK IT Industry Awards 2022 in the Best Technology Refresh Project category, transforming the experience of 1.4 million home broadband customers across the UK. A redesigned, self-healing digital infrastructure improves stability and uptime by detecting, identifying, responding, and recovering without human intervention.
In addition to bringing development and operations teams together, it brings value to customers, recognizes the human side of collaboration and communication, and recognizes how DevOps can improve business units beyond traditional technical teams. There is also plenty to do. The DevOps Excellence Awards recognize and celebrate the best in every organization, team, people, product, and tool. With different categories covering all levels of advancement in the industry, everyone had the opportunity to participate and celebrate their achievements.
About

Tata Consultancy Services (TCS)
Tata Consultancy Services (TCS) is one of the largest multinational IT services and consulting firms. Our headquarters are in Mumbai, India, but we have offices around the world. TCS is well known in the e-government, banking and financial services, telecommunications, education, and healthcare markets. Today, TCS has more than 600,000 employees and over $200 billion in market capitalization.

History of Tata Consultancy Services
Tata Consultancy Services was established in 1968 as one of the first IT companies in India. Many of his first clients were national banks. His experience in the financial sector of large corporations since the dawn of computers gives him extensive experience in the financial services market.
In 2004, TCS became a public company. Since then, it has grown into one of India's largest and most profitable companies. TCS is a subsidiary of Tata Sons, India's leading holding company. Tata Sons owns stakes in many major Indian companies.

The industries of these other companies include airlines, automobiles, consumer goods, hotels, and steel manufacturing. Tata Consultancy Services Ltd. is a company providing IT services, business solutions, and outsourcing. The company offers IT and IT service offerings focused on consulting, including application development and maintenance, business intelligence, enterprise solutions, verification services, engineering and industrial services, infrastructure services, consulting asset-based solutions, and business processes.
They offer an integrated portfolio service. It operates in the following segments: banking, financial services, insurance, Manufacturing; Retail and consumer goods; communication, media, technology; and more. TCS was introduced in 1968. It has its base in Mumbai, India.
People who work in the software industry often find it very difficult to maintain a work-life balance. However, 23% of respondents believe that TCS offers opportunities for work-life balance.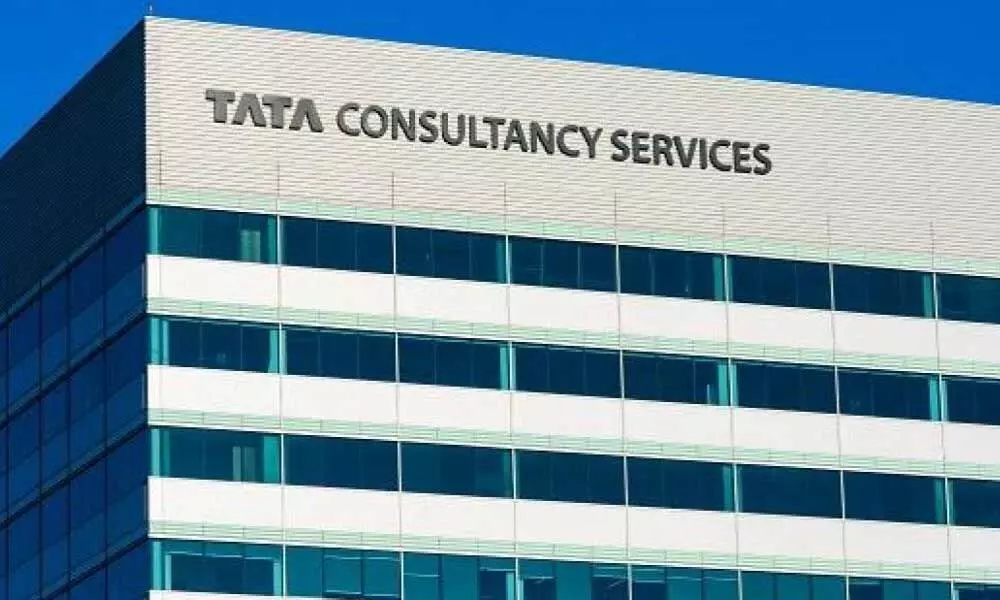 IT companies have exploded in recent years, especially in India, but few can offer sustainable careers to their employees. That's why people like to work with big brands. Being associated with a brand not only gives you confidence that you are on the right career path but also guarantees a certain level of job security. Around 23% of employees (out of over 4,600 respondents) believe that TCS is a brand that will help them in their careers.
Another important factor attracting employees to TCS is the company's work environment. About 16% of employees voted for its TCS system which provides a conducive and healthy work environment. About 15% of respondents said it was one of the biggest reasons for being associated with TCS. People prefer companies that understand the needs of their employees. Employee-friendly leave policies and regulations are one of the top five reasons employees stay with a company. 
Tata Consultancy Services (TCS), India's largest information technology (IT) services provider and the world's second second-largest, recently set an ambitious target of $50 billion in revenue by 2030. However, the growth required to achieve this target is below the company's standards. 
The company said it plans to hit $50 billion in revenue by 2030, which also means it can hit that target by 2030.
About Vodafone Group Plc
Vodafone Group Plc is engaged in the provision of telecommunications services. It focuses on small and medium-sized enterprises. large multinational corporations; and concierge services. The company also plans to invest in growth areas such as telecommunications, cloud and hosting, IoT, security, and fixed connectivity. It operates in Germany, Italy, Great Britain, Spain, and the rest of Europe. The company was incorporated on 17 July 1984 and is headquartered in Newbury, UK.
Vodafone Group Plc provides mobile communication services. The Company's business includes voice services such as mobile voice communication and voice roaming; data services; mobile connectivity; messaging facilities, and video messaging; net on mobile devices; It provides broadband services and fixed lines. Voice and data solutions, mobile advertising, business, and s-driven services.
They offer business solutions, personal solutions, phones, and devices. This enterprise solution offers integrated communications, mobile solutions, productivity services, voice, and messaging services, roaming, and ma, and chine-to-machine solutions. Integrated communication offers voice and data fixed and mobile communication in one simple solution. Mobile solutions provide mobile broadband, secure mobile work, and mobile email.
On 17 December 2001, Vodafone signed an agreement with Denmark's TDC Mobil to introduce the "partner network" concept. The new concept involved bringing Vodafone's international services to local markets without Vodafone investing. This concept will serve to extend the Vodafone brand and services to markets where Vodafone is not interested in local operators. Vodafone services are offered under a dual brand system, with the Vodafone brand added to the end of the local brand. (Example: TDC Mobil-Vodafone etc.).
In 2007, Vodafone signed a title sponsorship deal with the McLaren Formula One team, trading as "Vodafone McLaren Mercedes". In May 2011, it bought the remaining stake in Vodafone Essar from Essar Group Ltd for US$5 billion. On 1 December 2011, we acquired Bluefish Communications Ltd, a Reading-based ICT consultancy. The acquired business will form the core of a new practice of unified communication and cooperation within the subsidiary Vodafone Global Enterprise, focused on implementing strategies and solutions in the field of cloud computing and expanding the offer of professional services.
In April 2012, Vodafone announced that it had agreed to acquire Cable & Wireless Worldwide (CWW) for £1.04 billion. Vodafone was advised by UBS AG and Barclays and Rothschild by Cable & Wireless. On 18 June 2012, CWW shareholders voted and went in favor of Vodafone's offer, exceeding its 75% stake required to complete the transaction. On 24 June 2013, Vodafone announced the acquisition of German cable company Kabel Deutschland. The deal was worth 7.7 billion euros to him, ahead of a rival bid from Liberty Global.
On September 2, 2013, Vodafone announced that it would sell its 45% stake for $130 billion to Verizon Communications in one of the largest transactions in the company's history. In October 2013, Vodafone began rolling out 4G in rural New Zealand, deploying systems in holiday hotspots around the Coromandel.
Views Of Authorities
 "We appreciate the work of TCS in increasing the maturity of DevOps by incorporating DevSecOps. At Vodafone, cyber security is a major focus and one of our top priorities. Working on the ECS platform will greatly help Vodafone achieve the right level of security controls, vulnerability detection, and remediation and we look forward to further improving this feature", said Punit Bhatia, Head of UK IT Platform Engineering at Vodafone.
Computing's DevOps Excellence Awards showcase the outstanding achievements of organizations, individuals, and solutions that have successfully applied DevOps methodologies.

This award is a strong testament to our commitment to driving continuous innovation and transformative value for our customers. With deep contextual knowledge and expertise in communications, media, and technology, TCS is uniquely positioned to support Vodafone's growth and transformation and enhance its competitive differentiation.
edited and proofread by nikita sharma