Technology
Top 10 eCommerce Companies in India by 2022
Top 10 eCommerce Companies in India by 2022
Are you wondering which Indian eCommerce companies have been performing well? Check out the list of India's most popular and top eCommerce websites right now.
India's eCommerce industry is multiplying. Several startups have launched in the eCommerce sector within a brief period. In addition, many multinational companies operate their eCommerce businesses in India.
It is essential to realize that every site has a different business model. As we compiled the list of the top eCommerce companies in India, we considered important things like customer popularity and revenue.
Additionally, the list only includes entities that have been in business for a significant period. Moreover, these websites successfully achieve a high level of customer satisfaction.
Top 10 eCommerce Companies in India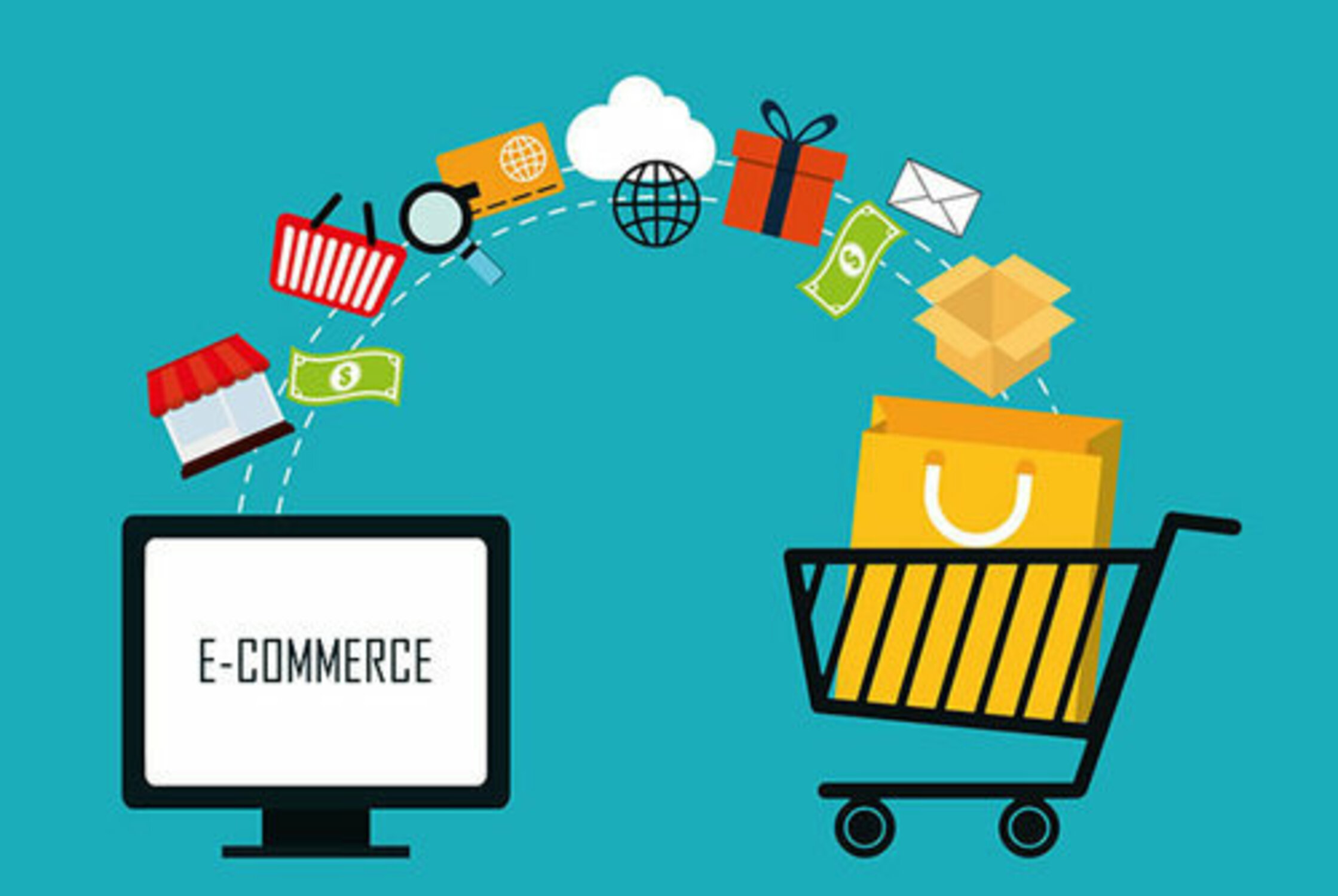 An American-based eCommerce company, Amazon has its headquarters in Washington, DC. Jeff Bezos founded the company on 5th July 1994. According to revenue and market capitalization, it is the largest internet retailer globally. There are many product categories offered by Amazon., such as apparel, electronics, software, videos, and books.
Over 160 million products are available in hundreds of categories to all Amazon customers.
India's largest online retailer, Flipkart, is based in Bengaluru. The company was founded in October 2007 by Sachin Bansal and Binny Bansal. This company is known as Flipkart Online Services Pvt. Ltd., owned by this company. This online store has a wide range of products, including books, movies, music, games, consoles, gaming accessories, smartphones and mobile accessories.
The company also sells computers, computer accessories, network components, software, peripherals, home appliances, TVs and videos, apparel, personal care products and healthcare accessories.
Alibaba is owned by Alibaba Group Holding Limited, based in China. Alibaba provides Web-based sales services for B2B, B2C, and C2C customers. Aside from that, Alibaba has become the world's largest and most valuable retailer since April 2016. There are over 200 countries where Alibaba is present. Alibaba is currently India's fastest-growing online retailer.
In Delhi, NCR Paytm has its headquarters. Apart from eCommerce, Paytm offers the Paytm payment gateway and Paytm Wallet services. Indian entrepreneur Vijay Shekhar Sharma founded the company. In addition to apparel and electronics, Paytm sells books, movies, stationery, and other items.
The company offers news, information, and entertainment in addition to online shopping. Headquartered in Mumbai, it provides a variety of services. Discounts and deals are the site's main draw. Clothing, books, auto accessories, home care, personal care products and other items are available.
IndiaMART InterMESH Ltd. Dinesh Agarwal owns web portal indiamart.com, and Brijesh Agrawal founded the company in 1996 to provide B2B services. Noida is its headquarters. The company runs an online business directory as its primary business model. Small and medium businesses (SMEs), large businesses, and individuals can utilize the online channel. A primary aim of the company is 'to make doing business easy.
eBay is an international e-commerce company headquartered in California. Essentially, eBay serves as a marketplace for buying and selling goods and services online.
Once free listings have been exhausted, the company charges sellers a fee for listing items and again when they sell those items. A large portion of the company's business consists of fashion items, electronics, cars, health and beauty products, and deals.
A travel company online, MakeMyTrip operates in a variety of ways. Based in Haryana, the company is headquartered in Gurgaon. The company was founded in 2000 by Deep Kalra. As of now, the company has 51 retail stores in 47 cities throughout India.
In addition to flight tickets, the company offers rail and bus tickets, cab service, and hotel reservations. In addition, they offer travel deals and discounts on their site.
Bookmyshow is one of the major entertainment portals today. It sells movie and event tickets and sports, concert, and sports event tickets. A trio of entrepreneurs founded the company in 1999: Ashish Hemrajani, Parikshit Dar, and Rajesh Balpande.
Mumbai is the company's headquarters. Several platforms are available for customers to book tickets, including the internet, mobile applications, and WAP.
Kunal Bahl and Rohit Bansal founded Snapdeal in February 2010. In September 2011, the company expanded into an online marketplace from a daily deals platform. Located in Delhi, the company has its headquarters.
Over 300000 sellers use the site in India. Over 125,000 regional, national, and international brands and retailers are represented in over 30 million products in 800+ diverse categories.
Digital transformation is taking place in India. According to industry experts, the eCommerce market in India is expected to grow dramatically in the upcoming years. By 2026, it is expected to reach US$ 200 billion.
India's E-commerce: Strategies
Growing millennial purchasing power, the influence of the internet leading to the development of mobile applications and websites, and the much-needed infrastructure have driven the rapid growth of e-commerce in India. Indian consumers have greater access to a wide variety of retail products. Other factors contributing to the development of this industry are:
Ease of access: Internet usage has grown at an affordable rate, and smartphones make it easier to access the internet. In addition to booking train, hotel, taxi, and movie tickets, mobile and electric bill payments are also made possible with this connectivity.
Connecting the financial system: E-banking and other schemes are now widely used. It will not be long before the financial system is digitized.
The global reach of homegrown companies: Entrepreneurs in the e-commerce industry in India are leveraging international channels to increase their customer base and expand their scope of business.
Attracting repeaters: Attracting and retaining buyers results from a focus on customer service. In addition to COD, reasonable pricing, deals & discounts, and quicker turnaround times without surcharges, reverse logistics is one aspect that is making the industry a booming one.
Leveraging technology for innovation: Sharing information between all parties in a supply chain is very important. E-commerce companies can gain an advantage over their competitors by integrating various supply chain aspects. Bar-coding in logistics systems can be one of the initiatives: EDI for inter-company communication, visibility into the operations, and tracking the goods wherever they are.
Analytics: Understanding purchasing dynamics and capturing real-time data form the core of this industry. You can gather data about customers' buying preferences, tastes, and demographics. Analytics is required to unlock customer insights, optimize channels, and calculate ROI due to the volume and complexity of data.