Technology
Top 10 Mobile companies in India by 2022
Top 10 Mobile companies in India by 2022
Were you trying to find India's top mobile companies for 2022? The top mobile companies that are selling most in India can be found here.
IDC's latest Quarterly Mobile Phone Tracker indicates a 9 per cent year-over-year (YoY) growth in smartphone shipments in India in 2020 Q3.
Shipments of Samsung phones continued to rise (since early 2013), with year-over-year growth of 21.7 per cent and quarter-over-quarter growth of 16.9 per cent.
The second place went to Xiaomi, followed by Lenovo with a 44 per cent surge in shipments from last quarter.
Mobile phones were first used in India by the West Bengal Chief Minister, Jyoti Basu, to Union Telecom Minister Sukhram in August 1995. In 2012, Kolkata became the first city to receive 4G services.
Here is the list of Top 10 Best Selling Mobile Companies/Brands in India
1. Samsung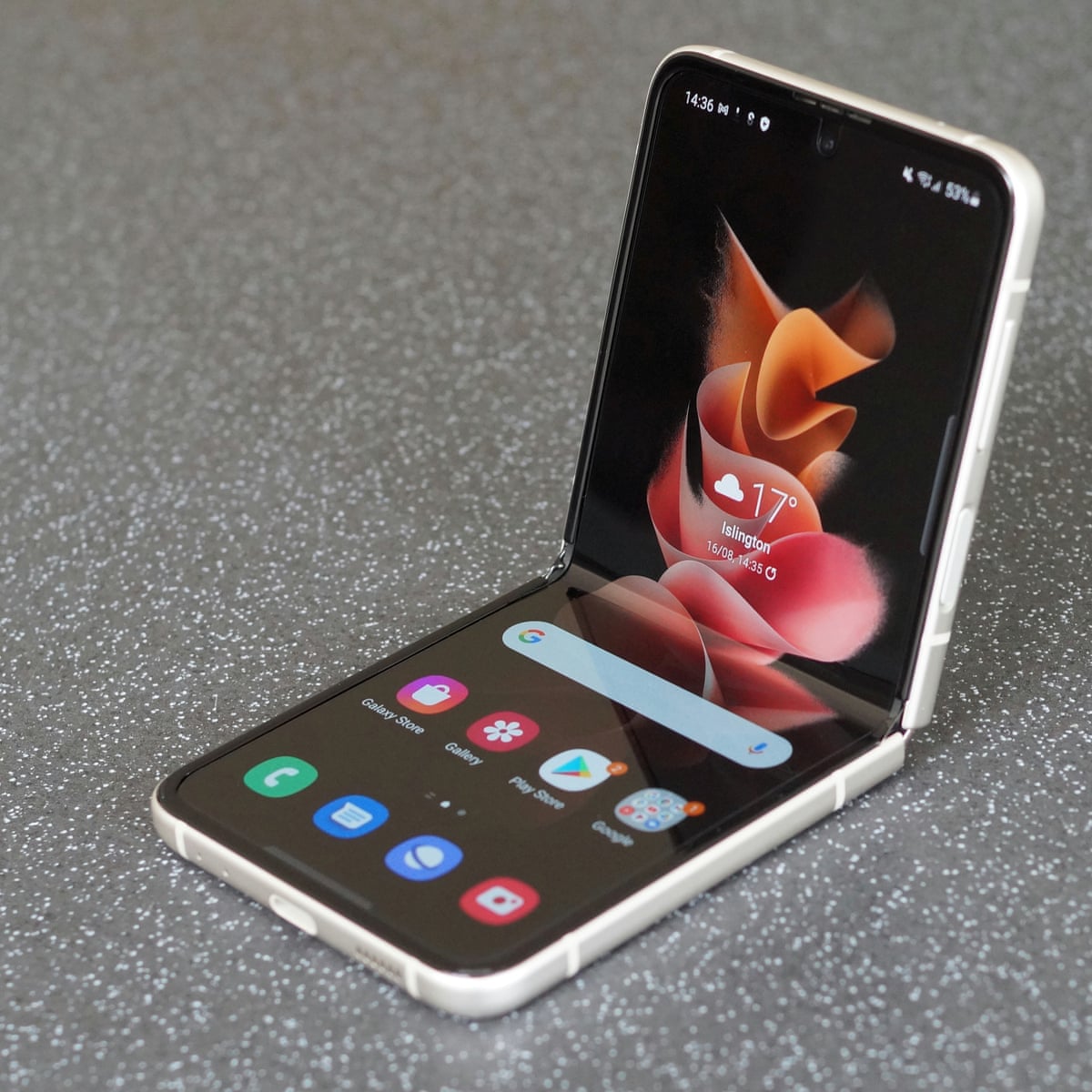 A part of Samsung Group, Samsung Electronics was founded in 1969 in South Korea. As well as making and selling smartphones and tablets, the company constructs manufacturers and sells other consumer products.
Samsung holds a 46% market share of products running Google Android as of Q3 2012, placing it among India's top mobile phone manufacturers.
According to IDC's latest Quarterly Mobile Phone Tracker, Samsung had a 23.5% market share.
It added that Samsung experienced "record-breaking growth" during its record-breaking quarter, with sequential sales growth of 39 per cent quarter-over-quarter and 23 per cent year-over-year.
Keeping its top spot was made more accessible by its budget J lineup. As reported by the report, "continuous shipments of its J-series to its established offline distributor partners allowed it to remain on top."
It was reported that Samsung's Galaxy J2, Galaxy J7 Nxt, and Galaxy J7 Max were the three best-selling Samsung models that contributed to the company becoming one of the Top Mobile Companies In India.
2. Xiaomi Mobile
The Xiaomi company released its first smartphone in August 2011 and dominated the Chinese market almost immediately. By 2014, Xiaomi was China's largest smartphone manufacturer. It is the 5th largest smartphone manufacturer in the world as of 2018.
Both their phones and their marketing techniques, such as exclusive launches and flash sales, have helped Xiaomi revolutionize the budget smartphone market in India.
They sell millions of devices in India each year due to their budget offerings loved by the Indian audience. They have been successful due to several factors.
Aside from offering some affordable high-end smartphones, Xiaomi is also known for its irresistible offerings. MIUI's operating system has quite a few followers with quite a bit of following.
In terms of top Xiaomi products, Redmi Note 4 was the best-selling smartphone in India over the past quarter as the firm shipped approximately 4 million units, propelling Xiaomi into the Top Mobile Companies In India rankings. Xiaomi's aggressive pricing policy has allowed it to dominate sales of smartphones online and via an e-commerce retailer.
Huawei's shipments in the last quarter almost tripled over the same period the previous year and increased by 18% on a quarter-to-quarter basis.
3. Lenovo (including Motorola)
Beijing, China's Lenovo, and Morrisville, North Carolina's Lenovo, are two Chinese multinational technology company Lenovo subsidiaries. Design, develop, manufacture, sell, and support computers, tablets, smartphones, workstations, servers, electronic storage devices, and IT management software.
Eighty-three per cent more shipments were recorded by Lenovo (including Moto) than the previous quarter, becoming the third most popular smartphone brand. Motorola contributes two-thirds of its portfolio thanks to a couple of new launches under the Motorola brand.
As a relatively recent entrant in the mobile phone market, Lenovo has managed to climb its way to the top of the list of India's top mobile companies.
Motorola, Inc. split into two mobile companies in the late 2000s because of significant losses. There are two divisions of Motorola, Motorola Solutions and Motorola Mobility, Motorola Mobility being the mobile division. Google first acquired Motorola Mobility, but the acquisition mainly was about getting access to Motorola's patent portfolio. After selling Motorola Mobility to Lenovo for just under $3 billion, Google turned around shortly.
4. Vivo
Chinese smartphones are making their way to India. Dongguan, Guangdong, China is home to China's Vivo Electronics Corp., a phone brand. The company was founded in 2009. The company offers both low-cost and mid-range Android smartphones.
This company has joined the ranks of the Top Mobile Companies in India with a 2.7% market share.
Vivo unveiled a fingerprint scanner integrated into the screen at CES 2018. Synaptics developed "ClearID" technology for the device.
Vivo released the X1 in 2012. X1 also used a Hi-Fi chip for the first time in a Vivo phone. Cirrus Logic developed the chip. The Xplay3s is the world's first 2k-resolution smartphone released by Vivo in 2013.
An integral component of Vivo's competitive advantage is its camera.
5. Oppo
OPPO is a company based in Guangdong that produces consumer electronics. Aside from smartphones, OPPO also offers Blu-ray players and other electronic devices. The OPPO brand was launched in China in 2004, following its registration in 2001.
OPPO's R5 was the thinnest smartphone in the world when it was launched in November 2014.
The OPPO quarter in India saw the highest sales so far. In the same period, vendor shipments increased by 81 per cent over the same period last year and 40 per cent sequentially. As it started selling its devices through eTailers, its vendor share increased significantly.
Since its sales increased more than seven times in 2017, Micromax, the largest homegrown mobile company, and Sony, the largest Japanese electronics firm, have fallen behind.
Due to its recognition as one of India's Top Mobile Companies, Oppo Mobiles India saw sales rise by 754% from Rs 933.74 crore before Rs 7,974.29 crore in the fiscal year ended March 2017.
6. LG Mobiles
One of the world's largest technology/ mobile companies, LG Mobiles, is the third-largest phone manufacturer worldwide. The company is the second-largest TV manufacturer globally, producing laptops, multimedia players, and home theatre systems.
There are tough times ahead for the company. Despite making excellent and innovative phones, it has trouble competing in the crowded mobile industry.
As we noted last month, only one profitable quarter has been reported by the company in the past two years. It also admitted its G6 flagship was not selling as well as it expected/hoped over the summer.
According to LG, it will increase sales of its mid-range LG Q6 and the camera phone LG V30 in the next quarter. Additionally, manufacturing profits have been optimized, and the company expects a better start in Q1 2018.
7. Apple
Ronald Wayne, Steve Jobs, and Steve Wozniak began Apple in a garage in 1976. Since its origins as a personal computer pioneer, it has expanded into portable media players, smartphones, and mobile phones.
Apple, the company that makes iPhones (everyone knows who they are), is a line of smartphones that it designs and markets. iOS is the mobile operating system these devices run. Several iterations of the iPhone have been released since the original was released on June 29, 2007.
Apple has released eleven iPhone generations. A significant iOS update accompanied eleven major iOS OS releases.
Apple introduced a bezel-less design with the iPhone X, one of its highlights. A glass back and an improved screen and camera were added to the iPhone 8 and 8 Plus in 2017. Apple introduced a new facial recognition system and improved the camera. A face-recognition method without home buttons and Touch ID.
Apple's India revenue has doubled every year. The company's CEO Tim Cook mentioned this in his earnings call. Moreover, I missed saying that our revenue in India doubled year over year, proving that the India initiative is gaining momentum."
8. NOKIA
In 1865, Nokia was a multinational communications corporation headquartered in Espoo, Finland. The company was once the world's largest mobile manufacturer and has been one of the most recognized brands for the past decade.
Nokia sold its Devices and Services division to Microsoft after years of losses since Android entered the market. Under a brand licensing model, the company is currently active in the mobile and tablet markets.
Despite this, Nokia's new flagship, the Nokia 6, offers a fresh start. Since August 2017, the Nokia 6 has provided a fresh start in India. After becoming available at noon IST, it was sold out within a few seconds.
Nokia accounted for 8% of the Indian feature phone market, making it the 4th-best selling manufacturer. Nokia 3310 (2017) and its new versions of Nokia 105 and 130 were responsible for the most significant jump in sales. Nokia's aggressive feature phone business could dethrone Samsung in the coming quarters due to Nokia's aggressive business approach."
9. OnePlus
OnePlus manufactures smartphones that rival flagships. These smartphones feature flagship-level specifications and features while coming in at a mid-range price.
When the company made its debut in India in 2014, it used the OnePlus One as its first smartphone.
As a flagship device, the One was designed to compete favourably with flagship smartphones by leading manufacturers in everything from performance to quality to price.
The OnePlus 3 followed the same philosophy as well. With 6GB of RAM and a Snapdragon 820 processor, it was one of the very first smartphones.
10. HTC
In 1997, Cher Wang and Peter Chou founded the Taiwan-based HTC Corp. Starting as a manufacturer of original and original equipment manufacturers, the company designed handsets for HP and Palm.
Aside from that, the HTC Dream, aka the T-Mobile G1, is also known as the first Android smartphone developed by HTC. It now sells mobile devices with its brand and Android and Windows smartphones.
To acquire HTC's smartphone business, Google has agreed to pay $1.1bn for a stake. As a result, it has provided a much-needed lifeline to Taiwan's once leading phone brand.
Several high-end and mid-range smartphones have been released in the past year, and more are on their way.
Approximately 239 million people in the country used smartphones in 2015. It is estimated that by 2022, this figure will reach nearly 860 million.
While there is significant market dominance among the industry giants in major urban areas, especially among professionals, business people, and members of the upper strata of society, a large proportion of the population favours lesser-known brands for various reasons.