Stories
Trends
Air India's ' Pee-Gate' Incident – Our Lives In Their Hands? An Example Of Unpreparedness And Lack Of Correct Training And Why We Should Be Worried?
Air India's journey took off in 1932, when Bharat Ratna J.R.D Tata formed an Airline, realising his dream; from there on, Air India's journey has been a long winding path when it made its way back home to the Tata Group on January 27 2022. Unfortunately, Air India will now be remembered for the "pee-gate" incident for a long time.
The Air India now famous "pee-gate" incident, which happened on November 26 on an Air India flight from New York to Delhi, left many people aghast and scratching their heads.
It became a full-on national headline and gathered much attention and reactions from people all over the country. 
Just to revisit the incident in a nutshell – Shankar Mishra was accused of urinating on a 71-year-old woman on an Air India flight, drunk on four alcoholic drinks served by the flight staff.
What really catches the breath, though, are the finer points that have been narrated by the people who were there and witnessed the entire incident. 
So let us understand what has been narrated so far –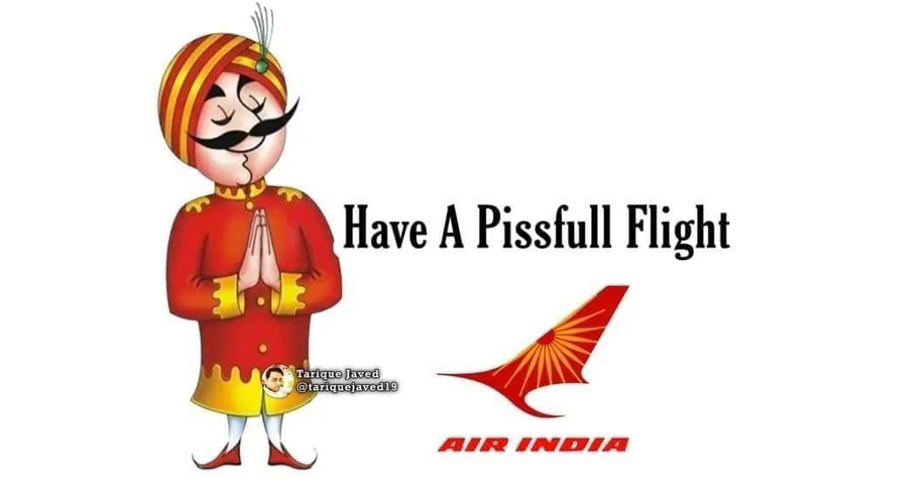 S Bhattacharjee, whose narration has appeared on several fronts, mentioned that the incident happened after lunch was served. 
Apparently, Mr Mishra (the accused) had four drinks, talk about an individual who could not hold four drinks and was so drunk by the end of it that he mistook a lady sitting on her seat for a toilet. 
Here is the account of the poor elderly lady who had to undergo this humiliation and horror – 
Shortly after lunch was served during the flight and the lights were switched off, a male business class passenger in 8A walked to my seat, completely intoxicated. He unzipped his pants, urinated on me, and kept standing there until the person sitting next to me tapped him and told him to return to his seat.
Now, if this is how the incident happened, my set of questions are as follows – 
Where were the flight crew?
Don't the flight crew have enough experience under their belt to know if a certain passenger has had enough drinks?
Usually, the policy is that if a specific passenger aboard a flight is found to be intoxicated, then the flight crew are advised, as per policy, to cut serving any more drinks to such person, irrespective of if the person has done only one drink.
If the person is already intoxicated, cut the drinks!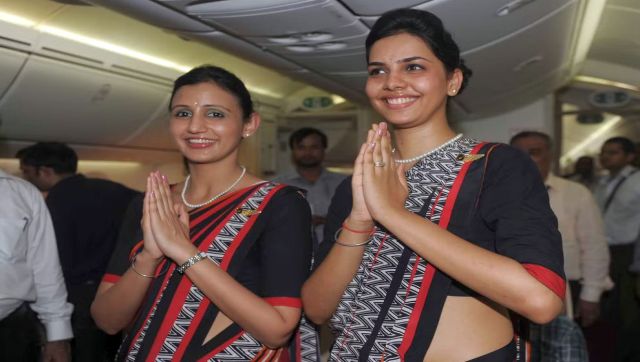 Second – Why has an intoxicated passenger who is so drunk that he unzips his pants in full public view not been kept an eye on and finally escorted by the flight crew? 
Could he not have been a potential hazard and risk to the flight, the passengers and the crew themselves to be so stupid to do something more than just urination? What if he took it upon himself to jump from the plane and open the Emergency Exit Door?
Third – I can't imagine that a person walks up to me or another and unzips himself and then urinates, and not me nor anyone sitting next to me or around me not take hold of him and guide him to the toilet but wait and watch for him actually to finish his business? 
Is this a movie or a drama being enacted while one waits for the director to call "Cut"?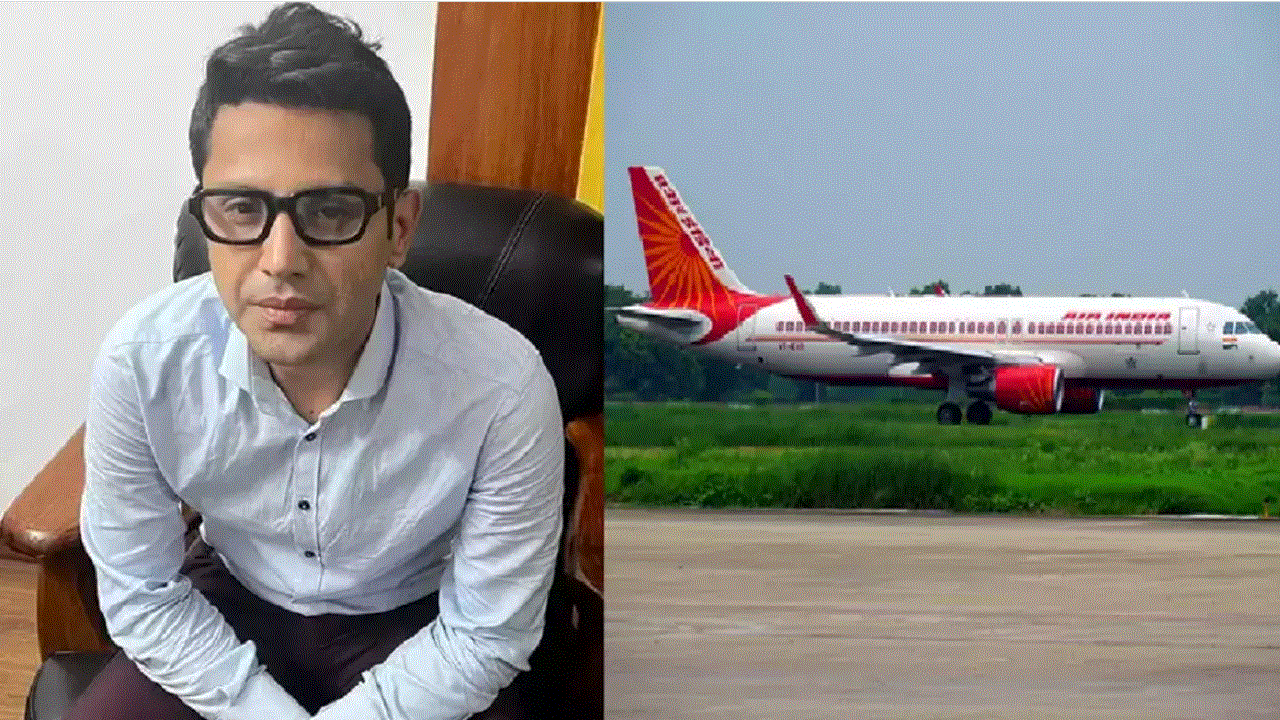 Going further into the details of Bhattacharjee's account, two junior Air hostesses cleaned the old lady, but when asked if she could be given another seat, he was told that permission from the Captain would need to be taken; why did they not? 
What stopped them? Is this not a significant incident? Here is a passenger intoxicated, creating chaos of sorts, urinating on another person.
What fault was it of the old lady who had to undergo this nightmare and then be told to sit in the same soiled seat for hours?
What's more, they made her sit with the drunken man (whose so out of his senses that he couldn't make a lady from a toilet) and negotiate for his seat, brought the offender in front of her against her wishes and were made to sit opposite each other in the crew seats!
What kind of lameness for a flight crew who are supposed to act in case of emergencies and handle critical situations, and they have our lives in their hands! 
Now coming to the gentleman Shankar Mishra who worked as a vice president for the Indian branch of Wells Fargo, a multinational financial services corporation headquartered in San Francisco, California. Mishra was let go by Wells Fargo on January 6.
What can be said about this gentleman, who went missing for several days after creating international and national news headlines while his father was making amends for his son on media networks? What a responsible son, father, husband, employee and citizen. 
Delhi Police finally apprehended him in Bengaluru on January 6. He was presented to the Patiala court, which sentenced him to judicial detention for 14 days and ruled that further investigation did not necessitate his detention by police.
Meanwhile, Tata-owned Air India CEO Campbell Wilson said that the airline had issued a show-cause notice to four cabin crew and a pilot in the case.
While apologising for the unfortunate event, Wilson said the five employees have been de-rostered for further investigation. The airline said that it is also reviewing its policy of serving alcohol on flights.
But all this happened only when there was a severe backlash from the public, and the old lady's family remained adamant that some justice be served for this horrendous embarrassing act. 
The gentleman, Mr Mishra, had apologised to the old lady and had pleaded with her not to make a complaint as it would affect his wife and child, but why were you absconding then?
Conclusion: This whole episode has unfortunately been made out to be about serving alcohol on flights, but that is not really the point here.
The real point is about the flight crew's preparedness and actions. It is about being able to make decisions in situations that they may not have come across before. 
It is about competency and responsibility in being able to take tough and correct decisions that can affect many lives in case of unfortunate mishaps, accidents or events.
The flight crew are trained for this; they are not there just to serve us food and drinks!