Trends
Air India to upgrade widebody fleet: Is Air India slowly working towards a promising future?
Every airline's priority is its passengers' safety and comfort. They continuously try their best to provide a memorable journey to their passengers. Air India is no exception. The national carrier of India is working to refurbish the cabins for a widebody fleet.
Air India announced plans to upgrade all of its legacy widebody fleet, which includes 27 Boeing B787-8 and 13 B777 aircraft, to complete the transformation program. The project is a part of Air India's ongoing modernization and would cost more than $400 million (or roughly Rs 3200 crore).
The current cabin furnishings will undergo a thorough makeover, and new seats and the latest in-flight entertainment will be introduced for all classes. Both fleets will receive an upgrade that also includes the addition of a Premium Economy cabin. The First-Class cabin will still be available on 777s.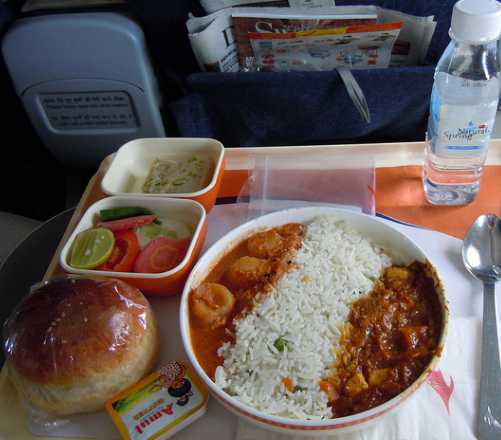 Air India has received many complaints from customers on a variety of issues, including ticket refunds, foods, overbooked flights, and staff behavior. Another major complaint was about the poor inflight experience and lack of punctuality which was a real pain for the passengers.
Everyone expected that Tata Sons Ltd would immediately begin a thorough makeover of Air India after winning the bid to purchase the airline and taking control of the Maharaja's cockpit in January.
Tatas reclaimed ownership of Air India and pledged to restore the loss making airline into a top-tier airline.
The government's desire to sell its whole ownership in the airline was confirmed by a Letter of Intent (LoI) sent to the Tata group. The share purchase agreement (SPA) for this transaction was subsequently signed by the Center.
And by expectations, the Tata group is trying to improve the caliber of onboard services in addition to broadening the airline's reach internationally. To directly connect India with every location on the planet, it also intended to expand the proportion of wide-body aircraft in its fleet.
Satyendra Pandey, the Managing Partner of aviation advice company AT-TV, stated that Air India's initial focus following its transfer to the Tatas has been on the basic pillars of safety, cleanliness, and on-time performance. The endeavor is beginning to bear fruit.
Before the acquisition, Air India suffered for its inconsistent service standards, low aircraft utilization, dismal on-time performance, antiquated productivity norms, lack of revenue generation skills, and unsatisfactory public perception.
So, this refurbishment is going to bring a big positive change for Air India. To assist with the interior design of the cabins as part of this refurbishing endeavor, Air India has enlisted renowned product design firms JPA Design and Trendworks from London.
In this cooperation, two experts in aviation and interior design who have developed ideas for well-known businesses like Taj Hotels, The Orient Express, and Herman Miller International team together.
First, Business, Premium Economy, and Economy will be offered on Air India's B777-300 ER, which will be used to connect Indian metropolises with even more foreign locations.
The last time Air India upgraded its fleet was in 2016 when it agreed to lease 14 brand-new A320neo aircraft from Kuwait's ALAFCO Aviation Lease and Finance firm. The agreement was finalized in 2016, and the first aircraft entered the fleet in February 2017. Additionally, 13 additional A320neo aircraft were added under a lease with GECAPS and CIT. By March 2019, all A320neo aircraft had been fully introduced.
As part of the airline's expansion strategy, nine more planes will shortly fly. The airline has boosted the leasing of both narrow- and wide-body aircraft at the same time. As part of the expansion in the domestic market, Air India has increased the number of flights between significant cities.
Direct flights between important Indian cities and locations like Doha, San Francisco, Vancouver, and Birmingham have also been announced. Air India will also begin running direct flights from Mumbai to Delhi, Milan, Vienna, and Copenhagen in addition to New York, Paris, and Frankfurt.
At least 200 aircraft, including both narrow- and wide-body models, are now being negotiated by Air India. Due to a lack of delivery slots, the airline does not anticipate using any of these planes before 2024.
The origin of the 777-300ER aircraft is not completely known at this time, but Middle Eastern players may be sending them.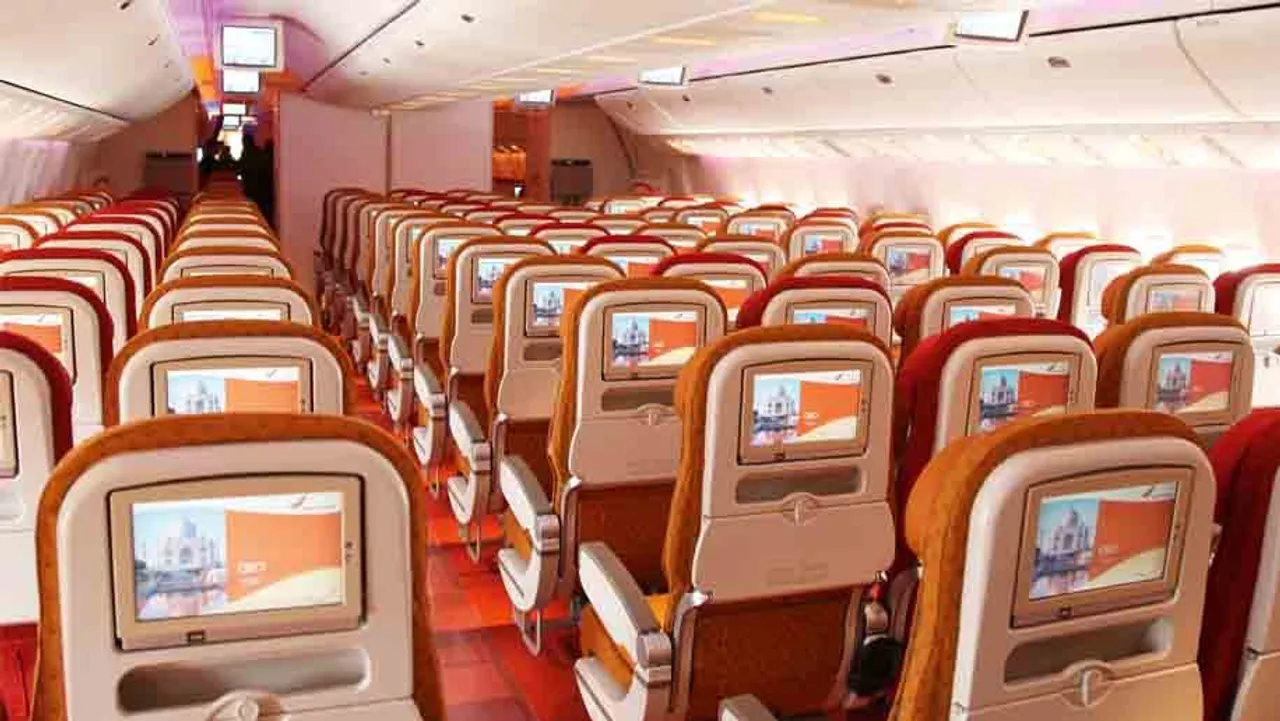 Air India is committed to providing its passengers with a comfortable, contemporary, and technologically cutting-edge cabin with this sizeable investment to facilitate travel experiences that are competitive with those offered by the top airlines in the world.
Significant regulatory and engineering planning has been done for the entire interior makeover, and it started earlier this year. The first aircraft is anticipated to enter service in the middle of 2024 thanks to this drawn-out but essential process and the time needed to construct seats.
In response to a question on the wide-body cabin renovation initiative, Campbell Wilson, MD & CEO of Air India, stated: "Under our Vihaan.AI transformation program, Air India has pledged to achieve the highest levels of product and service appropriate of a world-class airline. We are aware that the interior product on our 40 older wide-body aircraft does not currently meet this criterion.
The Boeing 777 and Airbus 340 are just two examples of widebody aircraft types that fall into this category. They both have twin aisles and can accommodate up to ten people across. They will have two, three, or four classes; the standard classes are economy and business class, while some may additionally offer first class and premium economy.
They frequently travel on routes that are medium, long, and extremely long distances. The largest widebody passenger aircraft is the Airbus A380, which can accommodate 540 passengers in three classes.
On a widebody aircraft, each aisle in each class is managed individually by tiny staff, much like the maintenance of a single private jet. All services ought to begin simultaneously on both aisles so that everyone is informed and the process goes well. It is rare for a flight attendant to switch to another class or cabin during a flight to perform duties, however, it occasionally happens if one specific cabin has a heavy workload.
The airline has a promising future in front of it.
To expand its fleet in the first half of 2023, Air India said it would lease six narrow-body Airbus 320 Neo aircraft and six Boeing 777 aircraft.
While planning to eventually add the A350 to its fleet, Air India has already begun internal hiring for the aircraft, and the specifics are still being worked out. Meet the demand between India and the US shortly, it requires aircraft. There is a chance that other US airlines are unable to enter Russian airspace, delaying their plans to fly from the US West Coast.
Growing our network is a crucial component of Air India's Vihaan, according to CEO and Managing Director Campbell Wilson. Even while we complete our long-term fleet plans for the major fleet increase and modernization, these additional aircraft leases will support our near-term growth.
The airline has also worked to modernize its aging aircraft and raise service standards as part of its goal to boost its market share to 30% on both domestic and international routes over the next five years.
There are currently nine ex-Etihad B777-300ERs in storage in addition to at least five ex-Emirates B777-300ERs. For the future of its fleet, Etihad has previously chosen to concentrate on the 787 and A350 aircraft. However, rumors concerning the A380 plane's impending comeback keep cropping up.
The problem with both of these hypotheses is that none of them come equipped with a premium-economy cabin; even with a retrofit, it will be difficult to fit five 777-300ERs. Therefore, we must eventually determine their point of origin. Due to the 777-300ERs leaving various airlines during COVID-19, we are aware that they are available for leasing.