Stories
Bowlers dominated the last Test of the Ashes
Bowlers dominated the last Test of the Ashes
The last fifth Test between Australia and England finished. Although it had no tournament influence as the Aussies had three victories and a draw, fighting for prestige was a good motivation for England. Australia started from batting.
However, the early start of the game was quite slow. Strong Warner and Khawaja duo scored only six runs from almost 50 balls, with David to sit with zero before dismissal. The appearance of Labuschagne brought some impact with 44 runs, but Smith ruined a positive trend with dismissal from only two balls.
However, the continuation of the first inning was pretty nice for the hosts. Head delivered 101 runs, with Green adding another 74 points. All in all, the Aussies finished their batting in the 75th over, scoring 303 runs. By the way, if you want more cricket news for day, we recommend subscribing to the specified site using the link.
And while this result was good for England as the Australian score wasn't terrible with 400 or 500+ runs, they weren't able to deliver quality. Instead, the opponents' bowlers were concentrated and in a good mood not to give even a half-century for either English batter. Nonetheless, they finished not in the disastrous position – 188 runs from 47 overs, with a comparable to the Aussies run rate (close to 4).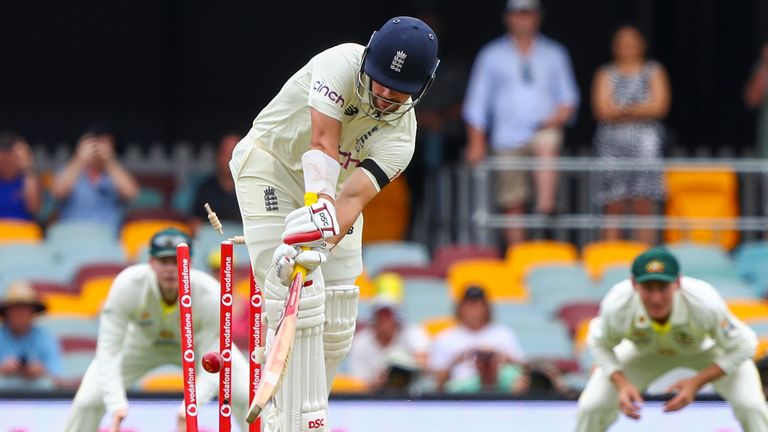 The third inning could close the game for the hosts, but they were unusually weak with batting. No half-centuries and only 155 runs from 56 overs. However, a good job by English bowlers wasn't supported by batters, who responded even worse than the Aussies – 124 runs in 38 overs.
All in all, England returns home with one of the biggest defeats in the Ashes. Guests were able to take a draw only once and lost the other four games. The last Test became the representation of the whole series, where the Britons were worse in all components and couldn't even stay longer than 50 overs.
The Ashes Cup stays in Australia, while the cricket community hopes the English team will be finally angry in the next battle. If you are fond of sports betting, we recommend that you go to the rating of sports betting sites in India and choose a reliable bookmaker.