Trends
Top 10 Best App Development Trends In India
Top 10 Best App Development Trends In India
By 2021, the market for app development is predicted to reach a whopping $693 billion (Statista, 2021). Furthermore, it is unsurprising that people spend extra time on mobile devices because of their ease of use and convenience, which attracts them or even changes their behaviour. According to Google, 80 per cent of phone consumers are more likely to buy from businesses with mobile applications.
Those data, however, do not tell the whole story in this vibrant and ever-changing field. For example, according to a Gartner survey, only 0.01 per cent of mobile applications are considered a successor to create a profit statement. Therefore, it is critical to be conscious of mobile application development and incorporate them into your app to gain the client's attention. Moreover, many of them seem to be still relevant and vital in 2021, whereas others are the most recent revisions.
We get a mobile app to meet all of our requirements in today's world. Cab applications, food delivery apps, and corporate mobile app solutions are available. In these challenging moments, remaining in the company necessitates constant evolution to keep up with the latest technological advancements.
You've fallen behind the competition by one step, which might be the end of your app's race on the Appstore/Playstore. Keep up with current mobile app development developments to keep top with your games. Mobility and entire UX are in your favour.
Sensors and internet availability have gotten better, as has technology. As the internet has progressed from GPRS to 2G to 3G to 4G to 5G, apps have performed far more than they could before with the first generation of mobile technology. Websites may have been capable of keeping up with the mobility of mobile applications, but they're never able to stay up with the portability of mobile apps.
With the emergence of smartphone technology, things have improved beyond our wildest dreams, and Smartphones have quickly become indispensable elements in our lives.
In addition to cellphones, numerous technology has become indispensable in our daily lives. You can't overlook that mobile app development has resulted in higher revenue. According to Statista, mobile apps will generate $581.9 billion in sales by 2020.
Mobile app development trends began to grow and materialize as a result. This evolution is due to both app developers and consumers' efforts; however, these developments have made our lives easier in various ways.
In terms of technological advancement, 2019 has been a fantastic year – from AI smartphone applications to IoT, we've seen and endured a number this year.
Without question, everything that transpired in 2019 will impact the mobile app development market in the future year. With the growth of mobile, companies worldwide are discovering new prospects with a large user base.

Because mobile can increase a brand's visibility, every entrepreneur can maximize its benefits. Android is without question a most challenging mobile OS, with 85 per cent of the global market and over 3.04 million apps on the Google Play Store, complicated games, web browsers, ranging from simple tools like calendars, or social media apps, to mobile enterprise applications.
The Android OS receives all of the attention to developing a mobile app, and this is because Android apps are easy to use and will continue to lead the application industry in the future years. In addition, the App development trend is expanding to keep up with the latest trends and technology as the demand and delivery of services and goods grows.
Furthermore, the generation of digital applications appears to be brighter than ever. As a result, let's see which mobile app development concepts will rule in 2021!
Client spending on app stores is expected to climb by 92 per cent by 2022, reaching $157 billion globally. Yearly mobile app sales will rise by 45 per cent to 258 billion by 2022.
Globally, there will be approximately 7 billion phone devices by 2021.
This new year brings a set of recent trends that seek to predict how much these technologies can advance to achieve the best possible outcomes.
Mobile app development trends for 2021 revealed a slew of technological improvements, some of which have already proven to be successful, while others are on their way to becoming so.
Some innovations were popular last year and will remain popular this year. Still, as each year passes, they reveal new complexities and advancements that cast mobile apps in a better perspective.
In 2022, there are a few Android app development trends to keep an eye on.
The popularity of Android has changed dramatically, mainly owing to the enhanced user experience, and they can take benefit of the android app. However, to stay forward of the curve in the rapidly evolving mobile app development business, you must model tomorrow's trends. 
Therefore, it would be best to gain insight into the most popular Android app development trends before choosing a professional app development business to create an Android app. So, let's look at the most recent Android app development developments that will change company models in 2022!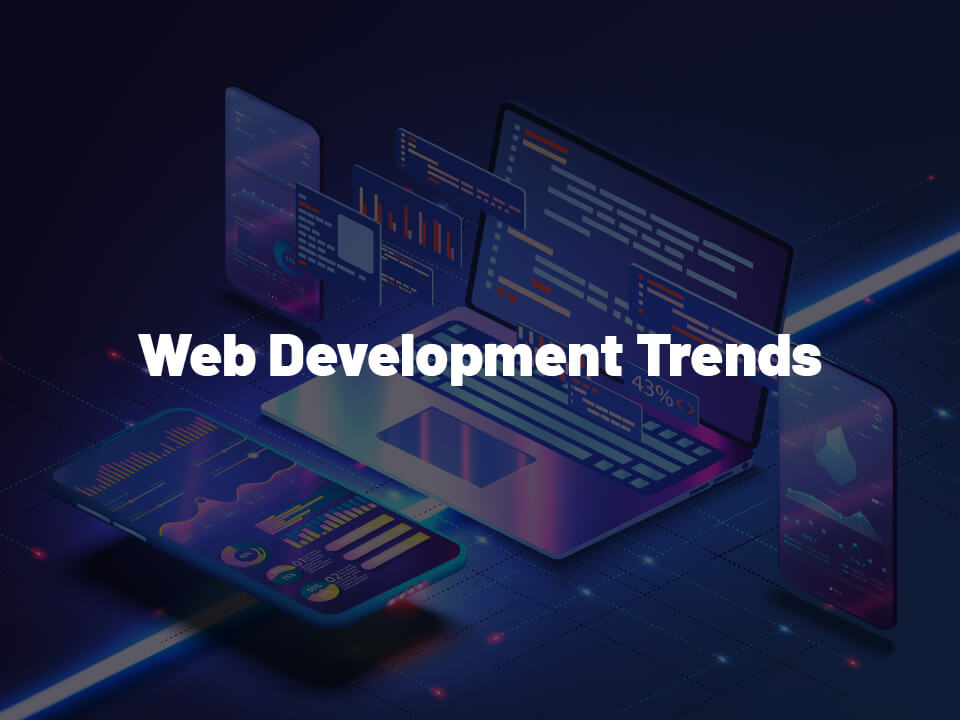 App Development Trends In India
1. Chatbots Will Take Center Stage
The prevalence of chatbots has only recently been apparent. However, Chatbots became increasingly familiar with enterprises this year, and chatbots integrated into apps will become much more common in the future year. Chatbots are a fantastic approach to improve the UI / UX with customers when adopting mobile apps because they are quick and accurate.
The Google Play Store has roughly 2.2 million apps, and the Apple App Store has about 2 million. However, only a tiny percentage of them have included chatbots in their apps, and this ratio will very certainly increase by 2020. OrganizationsOrganizations have understood the value of chatbots in mobile apps. As a result, more bots will be implemented in areas such as retail buying, food hubs, taxi services, etc. 
Clients will notice that their issues are resolved more quickly and without the need for human intervention. Google Assistant and Apple's Siri, the two tech titans in this field, will show off new capabilities to make their clients' lives easier and more intelligent.
2. Development of cross-platform applications
Cross-platform app development will be one of the most prominent mobile application technology trends in 2021. While developing native apps today would cost businesses a lot of money, time, and effort, cross-platform application software has arisen as a viable way to address some of these issues.
To be more specific, its ability to run natively across many operating platforms (i.e., iOS, Android, Windows, Mac, Linux) utilizing a single codebase has made it the unanimous choice for many enterprises. Nearly a third of developers, according to Statista, employ cross-platform technology or frameworks, while the remainder choose native apps.
Several cross-platform app platforms have been produced throughout the years, but Flutter is now regarded as the best framework for designing mobile apps. Flutter is an innovative and open-source UI development platform that Google released in 2018. (SDK). Despite its youth, Flutter has been utilized to construct apps by numerous IT companies, including Alibaba, Facebook, and Pinterest. That would be enough to show Flutter's enormous potential, and it will undoubtedly be further refined to make it even more fascinating.
3. Mobile Apps using Blockchain
Blockchain is one of the most recent emerging technologies that eliminate the possibility of data tampering. It provides a safe atmosphere for people involved in banking and trade. Mobile app interaction with Blockchain-based technology will be a hot topic to watch in the following years. It can aid in streamlining data management and the efficiency of transaction operations. Mobile app developers can create a decentralized mobile app, often known as a DApp, utilizing the Blockchain.
The finance and banking sectors have already adopted the technology, allowing secure money transactions. In addition, many payment apps employ Blockchain to provide their clients with safe and uncompromised transactions.
4. Wearable technology
If your app has the potential to be coupled with a fitness band, we recommend that you include its features in your mobile app. Wearable technology will be the next big thing; to get a better image, think what would have happened if WhatsApp had been shut down and no longer displayed updates on Apple Watch. Find professionals in both iOS app development and watchOS app development, and you can incorporate everything you desire.
We can't see wearables progressing unless fully connected with the smartphone app. You will be left behind for the competition if you do not fully utilize the capabilities of wearables. You'll need to spend some time learning watchOS and wearOS, as well as developing apps for Android and iOS. Go for it if you can make excellent use of mobile apps with wearables.
5. Artificial Intelligence and Machine Learning
Artificial Intelligence (AI) is a well-established concept. According to estimates, the Artificial Intelligence market is expected to reach $191 billion by 2024. As a result, more industries are now attempting to integrate technology with human intelligence.
The industrial and healthcare industries have already made incredible strides in artificial intelligence-enhanced efficiency. This was made possible by the absolute accuracy and scalability of real-time event capture.
Combining machine learning and artificial intelligence in critical operations such as mobile app development is quite beneficial. It can learn the technique of app creation from previous data, identify errors, and resolve them in real-time, whether it is iOS app development or Android app development.
Furthermore, it can learn all users' activities and habits from their typical usage patterns and take the necessary measures without any guidance.
You won't need to tap your fingers to complete activities thanks to the convergence of IoT and AI. Instead, you can unwind as AI takes charge of your electronics, homes, cars, and other assets.
The following are some future AI trends:
Predicting user behavior 

AI integration with IoT 

AI-enabled face unlock 

AIOps for IT automation 

Smart camera with subject recognition 

Adaptive battery for longer battery life 

High app dependability for cyber security 

Language and speech translations
6. App Development for Mobile Commerce
In 2021, we can't talk about app development without mentioning mobile commerce. Everyone seems to be adopting smartphone apps to supplement their income. From major retailers to individual content creators and personal branding, there is a lot of money to be made in this industry.
The mobile e-commerce market is a prominent feature highlighted by mobile app developers throughout client demonstrations. Every day, it appears as if a new sales-boosting app is released. We're not there yet, but we're approaching the point where an m-commerce app will be essential to compete.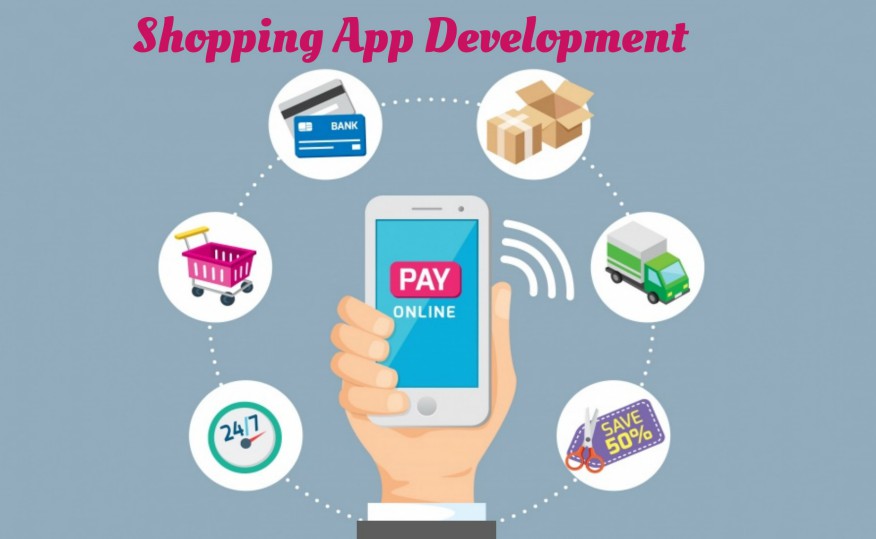 7. The AR/VR age has only just begun!
Both AR and VR are fantastic! That is, without a doubt, the case. However, by 2022, their uses will no longer be limited to gaming.
Tech behemoths are already inventing a slew of new applications for both. For example, both Google and Apple are launching recent AR demonstrations on their latest smartphones, demonstrating that AR/VR will be a real game-changer shortly. Indeed, these devices are likely to be used on social media sites for marketing and to engage prospective consumers via 'Beyond The Screens' AR/VR apps.
Facebook and Instagram, for instance, already have developed AR effects that can transform a face image into a variety of digitally humorous creatures.

8. Quick Apps for Android
Quick apps aren't new to Android app development, but they're still on the top of popularity. It permits users to try out games and apps without installing them on their smartphones. They restrict consumers from installing the application and enable them to access the internet quickly and directly without installing it.
Quick Apps for Android is beneficial to both eCommerce firms and video games, and instant apps occupy less space on connected phones and cause less system disruption. Their significant benefits include full access to Android applications without having to download them, a beautiful UI/UX design, additional storage space, and compatibility with all Android devices.
9. Mobile apps will increasingly rely on beacons.
Beacons are today's hottest gadgets, and they've demonstrated their worth all over the world. More integration of beacons application development with mobile apps is expected in the future year. The most up-to-date mobile app already has seamless connectivity with beacons. Retail and lodging industries, for example, heavily emphasize proximity marketing. Due to the effective deployment of mobile apps that incorporate beacon-based features, these industries have flourishing operations, and the list of domains is growing.
With their Bluetooth signals, beacons continue to act as indoor positioning systems due to their location-based abilities. This provides a high level of personalized customer care, resulting in client happiness and higher income. As a result, beacons will strive to offer a wide range of services to industrial groups and clients.
10. A non-touching experience
The introduction of novel motion control mechanisms and touchless sensors has radically modified and improved the customer experience for mobile devices in recent years. Users can manage the gadget without touching it directly, making it more intuitive and comfortable to use.
This innovation is motivated by the desire for hands-free interactivity; consumers can "contact without contacting" simply sliding their arm above the screen to change the song. These slashing elements in mobile app development can boost profitable innovators.
Article Proofread & Published by Gauri Malhotra.