101 new positive cases of coronavirus were registered in China on 28 July, the highest since April. The National Health Commission of China (NHC) said Wednesday that Beijing nucleic acid tests and new quasars have been found in different cities. Of these, 89 cases have been registered in Urumqi, the capital of Xinjiang Uygar Autonomous Region (XUAR), taking a total of more than 320 cases in the province.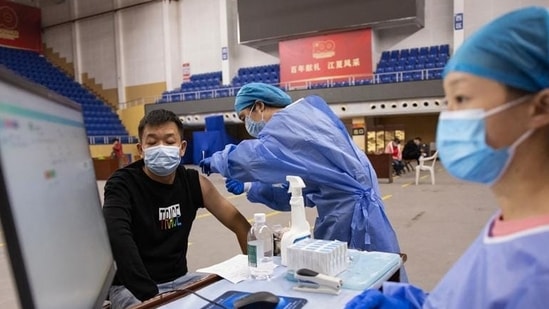 Covid-19 cases in China
Two cases have been confirmed in Beijing on Tuesday. One of the patients came from a foreign region. Let us inform you that there has been no single cause of infection in the city for the last 20 days.
A new outbreak in the north-eastern city of Dalian, the capital of Liaoning Province, has spread to at least nine cities, including Beijing. At least eight other cities in the four provinces, including Teeling, Liaoning, Changchun, Jilin, Hegung, Heilongjiang, Fuzhou, Fujian, reported, or asymptomatic cases transmitted from Dalian on Tuesday.
On Tuesday, more than 50 cases were confirmed in Dalian, all connected to a center for the processing of seafood. Health officials have announced that China has intensified COVID-19 monitoring and contact tracking at all-new outbreak sites. Communities have been closed for research in some regions.
Regional authorities said on Tuesday that more than 2.96 million samples were collected in Dalian City, Northeast China, for Monday's nucleic acid tests after new cases surfaced.