Five fighter aircraft arriving from France on Indian soil, Rafale, is about to land today. The five Rafale aircraft arriving as a first batch will enter Ambala today and join the Indian Air Force contingent. Air Force Chief R.K.S. Bhadoria will be receiving five Rafale aircraft at Ambala Airbase today, i.e. Wednesday (July 29th) at noon. Section 144 applies to Ambala in this regard.
About the Rafale aircrafts
Sources said that the Indian Rafale will leave Al Dafra in the United Arab Emirates at approximately 11 p.m. and hit Chak Ambala at 2 p.m. Not only this, there's also a back base ready to land these aircraft. If the weather in Ambala and its surroundings is not good, the landing of these Rafale jets will be at the Jodhpur airbase. Both the airbases of Ambala and Jodhpur are geographically and strategically significant.
At present, taking into account the landing of the Rafale fighter jets in Ambala, Section 144 has been enforced in four villages near the airbase of Ambala. Not only this, photography and video are also forbidden in these regions.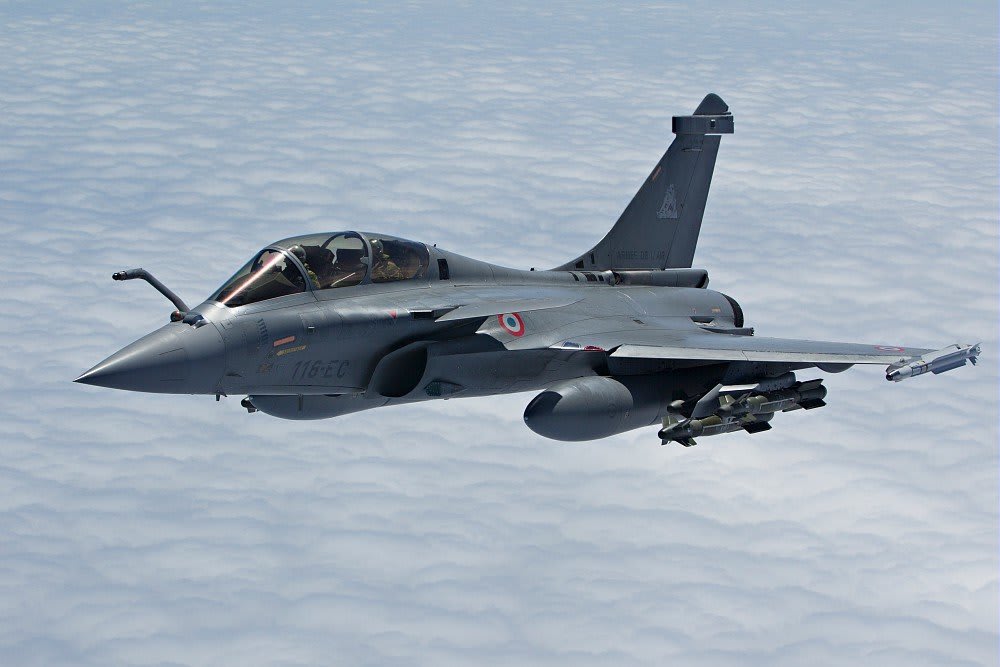 Ambala DSP Traffic Munish Sehgal said the administration was on high alert and people gathering on the rooftops and photography during the landing are absolutely banned. Air Force Station images from locations like Dhulkot, Baldev Nagar, Garnal, and Panjokhara have been banned by the administration.
On 23 September 2016, India signed a Rs 59,000 crore contract to procure 36 Rafale fighter jets from French aerospace firm Dassault Aviation. The number of RB series will be registered on the tail of the six Rafale trainee aircraft. RB Air Chief Marshal R.K.S. The first and last words of the name of Bhadoria shall be abbreviated. He played a crucial role in the negotiation as chief negotiator.
Know that the first shipment of five aircraft left the Marignac airbase in the French port city of Bordu on Monday (27 July). These aircraft will reach Ambala this afternoon, covering a distance of around 7,000 km. Such aircraft will be delivered to Squadron No. 17 in the Indian Air Force on Wednesday afternoon, also known as 'Golden Arrows.'
Nevertheless, the ceremony will take place in mid-August to officially induct these aircraft into the Indian Air Force, which is expected to include Defense Minister Rajnath Singh and the country's top military officers.

The first Rafale aircraft was delivered to the Indian Air Force during the visit of Minister of Defense Rajnath Singh to France in October of last year. The first squadron of Rafael Jet will be at Ambala Airbase, while the second will be at West Bengal Hasimara Base. The airbase of Ambala is considered to be an important base of the Indian Air Force, as the Indo-Pakistan border is just 220 kilometers away. Of the 36 Rafale aircraft purchased by India, 30 are fighter aircraft and six are trainee aircraft.