Trends
Indians In The United States Hit With Tripple Jeopardy In 2023 – Layoffs, Work Visa Problems and Time Running Out!
With thousands of families affected, layoffs have hit Indian IT professionals working in the United States hard. Not only have they lost their jobs, but they are also finding it increasingly tough to find new jobs within the stipulated time frame allowed under work visas.
Indian IT professtionals
Yes, the prospects of recession and, thus, layoffs are taking a toll on hundreds of people globally, but those working in a foreign land under work visas have been hit the hardest.
Not only have their bright prospects turned into a bleak future in just a matter of few months, but that too in a foreign country they've worked hard to move to.
What's equally saddening is that back home, too, they must face uncertain career prospects in light of the massive layoffs and hiring freeze announced by the majority of companies, big or small.
The recent job cuts announced by major global players – Meta, Microsoft, Google, and Amazon, to name a few have opened a pandora's box for Indians on a work visa in the United States.
Time is running out for a large number of IT professionals who are now not only out of jobs but the chance to find one within the stipulated time frame allowed as per the US visa laws is also becoming increasingly slim.
Needless to say, those working in the tech industry are the most impacted, and the latter part of 2022 saw maximum job cuts.
Nearly, Two lakh IT people have been affected, particularly those working in reputable IT companies, with a record number of layoffs initiated so far, as per industry experts.
Industry experts are of the opinion that between 30 – 40% of those laid off in recent months are Indian Tech professionals.
This is definitely a worrying scenario as they find themselves charting unnavigated seas as prospects for finding new jobs also remain slim in the current trend of hiring freeze adopted by most companies globally.
What is further aggravating the situation for Indian IT professionals is that a significant number are on H1B and L1 visas which are immigrant visas according to the policy of the United States.
These visas permit US IT companies to hire foreign nationals for specialized jobs that come under the category of theoretical or technical competencies.
A large majority of Indians, hundreds and thousands, are recruited by IT companies each year and under H1B visas. In contrast, the L1E and L1B visas are primarily issued for short-term or, in other words, temporary transfers within an organization for specialized jobs.
Hence, those Indian IT professionals who have been laid off are now in a precarious situation as they are scrambling for options to stay in the United States.
The reason for the tizzy is that the United States Viza rules state that one needs to find a new job and transfer their visa within the stipulated time frame of 60 days.
The fact that most in the job market agree that finding a job in the current landscape is akin to finding a needle in a haystack, and that too on a timer, hence an impossible task for the majority.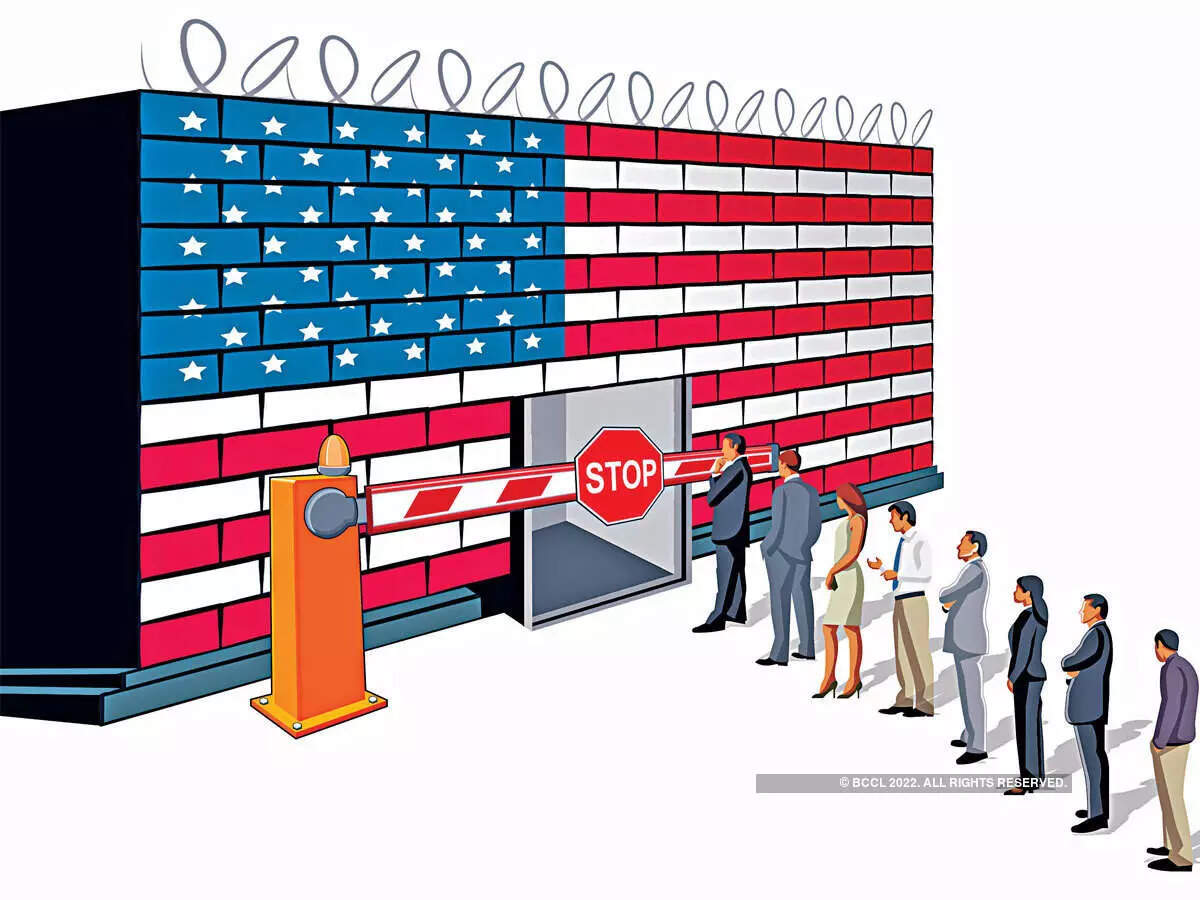 What to Do?
The distressed Indian IT professionals demonstrating their ingenuity have resorted to forming WhatsApp groups in order to seek a way out from this overwhelming situation.
The Global Indian Technology Professionals Associations and foundation for India and many others have thus launched community-wide initiatives that connect job searchers, recruiters, and informants.
However, what has made things worse for Indian IT professionals is the recent move on Google's part to pause their green card procedure. This is primarily because Google, an American company, must uphold its rules per the mandate of the United States government's policies, which argues that the company needs a foreign IT professional as a permanent resident.
Thus adding to the miseries of Indian IT professionals working in the United States, many high-end companies, taking Google's route, have decided to pause Green Card processing.
Why the Green Card is important because it is a proof of permanent residence and is one of the documents that many Indians have worked to acquire as it provides security as compared to the non-immigrant H-1B work visa
This comes at an unfortunate time when Google, too, has had to take steps towards sacking thousands of employees in the recent few days and what is likely to worsen the situation is that other firms are also lining up to follow suit.
More Than 80,000, as per reports, are scrambling for job security, and many among these professionals have spent lakhs and taken loans to travel abroad and establish a career.
Finding a new job within the stipulated few months is tough and is taking a toll on most of them.
Stories Of Despair
An Amazon staffer narrated her woes who had arrived in the states just three months ago. She was informed earlier this week that March 20 would be her last working day, and ever since, she has been on a panic search looking for alternate jobs.
Another IT professional, an H-1B visa holder laid off from Microsoft in January, conveyed the same despair and stated that it has not only put her job at stake but also the education of her son, who is currently preparing to get into college.
As a single mother surviving in a foreign land under a work visa, the layoffs have been particularly hard.
Another Indian, who tech-giant Microsoft recently laid off, said that the circumstances have been particularly challenging and have had a devastating effect on immigrants.
Most of them are left feeling lost in the foreign land. Speaking about the concerning situation, Khande Rao Kand from the Foundation for India and Indian Diaspora Studies (FIIDS) said that the layoffs have created a "huge disruption on the family lives and children's education etc on this tax-paying and contributing legal immigrant."