It was announced with a loud drumbeat: Israel's Prime Minister Benjamin Netanyahu was due to start annexing the West Bank on July 1. That should make him so popular that his corruption process would come to a dead end. But July 1 came, and nothing happened. Something else happened: a second coronavirus wave much higher than the first, rapid impoverishment, ongoing demonstrations against Netanyahu, violence from police, death threats against the prime minister and protest leaders, and polarisation that could end in the fourth poll in a year and a half.
The fact that the annexation has been forgotten is due to a combination of disagreements within the governing coalition, foreign protests and threats, lack of US support because Trump has something else on his mind and the sharp increase in the number of corona infections. Initially, the virus appeared to have been contained thanks to timely measures. Until schools and the economy reopened. Covid-19 promptly struck hard, leaving Israel with relatively one of the highest contamination rates (72,815) in the world despite its low death rate (536 to last Monday).
What's happening in Israel
A chaotic coronavirus policy played a powerful role in the virus. Measures were announced and cancelled, introduced and undone. Anger rose as fast as impoverishment and unemployment, and even faster when Netanyahu had himself reimbursed $ 135,000 by the tax authorities to avoid becoming 'financially handicapped'. Especially in Tel Aviv and for Netanyahu's residence and country residence, protests have been going on for weeks. Last Saturday, protesters took possession of the centre of Jerusalem. They demand Netanyahu's resignation. The police chief who takes the hardest action against the 'anarchists' and 'leftists' has the best chance of becoming the new national police commissioner. Public Security Minister Amir Ohana said it herself.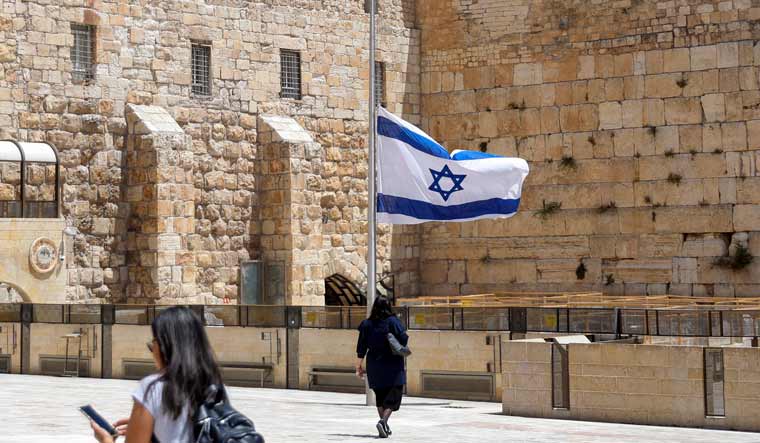 The biggest crisis in years has cracked the monster alliance between Netanyahu and Benny Gantz. The incumbent prime minister treats his partner, who is to become prime minister in November 2021 according to the coalition agreement, as a waste. Both have fallen rapidly in the polls. Netanyahu has only one concern: archiving his corruption process. To this end, he wants to appoint a lackey as Minister of Justice and place the judiciary under guardianship. He also wants a budget for one year instead of the agreed two, a trick that would make Gantz miss the premiership. New elections then again? Or worse? That remains to be seen.