Stories
Jet Airways: The Tale Of Success, Collapse, And A Potential Comeback.
The CEO-designate doesn't want to rush a potential comeback because Jet Airways recovery path is getting increasingly challenging.
Jet Airways CEO-Designate Sanjiv Kapoor stated that the new management does not want to be "rush" in resuming operations and that the airline would be distinct and different. The airline's ownership transfer under the bankruptcy resolution plan is being hampered by disagreements between the successful bidder and lenders. He also stated that it is a marathon, not a sprint when speaking at the CAPA aviation summit in the nation's capital.
The airline's Committee of Creditors (CoC) accepted the restoration plan filed by the consortium of Murari Lal Jalan of Dubai and Kalrock Capital of the United Kingdom in October 2020. The consortium's offer was authorized under the bankruptcy resolution procedure in June 2021. Yet, the plan's execution is falling behind schedule. Jet Airways, a once-storied carrier, ceased operations in April 2019. Jet Airways was grounded due to mounting losses and debts of over ₹8,000 crore.
The road to recovery is becoming more difficult. Even though the National Company Law Tribunal (NCLT) granted Kalrock-Jalan's application to implement its corporate insolvency resolution plan for Jet Airways and inject funds into the grounded airline to take control, lenders have challenged the decision in the National Company Law Appellate Tribunal (NCLAT).
Lenders have argued that the condition precedent outlined in the consortium's resolution plan has not been reached. As a result, the plan is invalid. Notwithstanding legal obstacles, Jalan stated that he has faith in the country's judicial system and would not abandon the resurrection process. According to experts, the consortium would have been better off starting a new airline rather than reviving Jet Airways. 
The takeover of Jet Airways.
Jalan-Kalrock consortium was given six further months by the National Company Law Tribunal (NCLT) in January to pay off its obligations and take over Jet Airways.
The bankruptcy resolution procedure for Jet Airways, which began as an air taxi operator in 1993 and changed to a scheduled carrier in 1995, is summarised in the following chronology.
2018.
May: Jet Airways records a Q4FY18 loss of Rs 1,036 crore, as opposed to a net profit of Rs 602 crore in the same time a year earlier. This is the first hint of problems. This was the business's first losing quarter in the previous 11 quarters. The net worth of Jet Airlines diminishes.
August 2: The first indications that the airline is mulling salary cutbacks appear.
August 9: Jet airways' first quarter results were postponed till as the board requested more clarification from its auditors.
August 13: BSR & Co, a KPMG India affiliate, declined to sign the first quarter reports of Jet. The audit company questions the airline's capacity to carry on with operations.
August 28: The airline announced a Q1FY19 loss of Rs 1,323 crore. Fuel prices have increased by 53%. The business launches a cost-cutting campaign with a two-year goal of saving Rs 2,000 crore.
September 19: Income Tax agents raid Jet's headquarters.
September 20: 30 passengers on a trip from Mumbai to Jaipur report bleeding from the nose and ears when the crew fails to acknowledge to turn on the aircraft's internal pressure control.
October: The airline delays paying pilots' paychecks despite their warnings of "non-cooperation." Jet Airlines' long-term borrowing program is downgraded by the rating agency ICRA on October 4.
October 18: Tatas and Naresh Goyal hold discussions on a potential investment in Jet Airways. However, discussions on Goyal's future role with Tatas and Delta Air Lines stagnate. Interested parties want Goyal to relinquish power.
October 19: Jet Airlines begins to reduce daily operations. There were 13 grounded aircraft.
November 16: The board of Tata Sons meets to evaluate the Jet Airways proposal. It demands Naresh Goyal agree to a non-compete clause. The two sides' conversations were sluggish.
November 19: Ten flights from Mumbai are cancelled. Not withstanding claims that several pilots refused to appear for duty, the airline places the blame on a "rostering" issue.
November 26: Naresh Goyal picks up the conversation with Etihad Airways, which has a 24% investment in Jet already.
November 27: The airline assures its pilots that it will pay all outstanding debts by March 2019. The pilots, though, are not satisfied.
December 2: Due to pilot absences, further flights are canceled.
December 3: The airline suspends operations on seven routes in the Gulf. Each week, up to 40 flights were canceled.
December 31: Jet Airlines has its first debt repayment failure.
2019.
February 21: An EGM approves a resolution proposal led by banks that includes a new share allocation to lenders.
February 28: Jet Airways has already had to ground roughly 50 of its planes.
March 25: Naresh Goyal, the airline's founder, and his wife Anita resign from the board on.
April 8: Lenders want expressions of interest (EoI). In an unexpected turn, Goyal also submits an EoI. Others enter the race as well, including NIIF, TPG Capital, Indigo Partners, and Etihad Airways.
April 15: CEO Vinay Dube writes to banks requesting ₹1,000 crores in emergency finance. Yet the lenders are stubborn.
April 16: Goyal withdraws from the race on, but lenders won't provide interim funding.
April 17: As lenders reject a funding request, Jet Airways announces a temporary stoppage of its operations.
2020.
March 13: Jet Airways requests an extension from NCLT for the settlement process after failing to find any bidders.
March 18: NCLT gives the resolution process additional time.
June 14: The NCLT authorized Jet Airways to sell its Bandra Kurla Complex (BKC) location in Mumbai to resolve disputes and pay off foreign debt.
October 17: The Jalan Kalrock Consortium's resolution plan was approved by the Committee of Creditors (CoC). Moreover, the Consortium requests the reinstatement of slots based on their historicity.
2021.
February 25: NCLT gives the DGCA extra time to react to an airline's request for slots.
March 9: In an affidavit presented to NCLT, the DGCA, and the civil aviation ministry declined to offer any assurances about slots.
June 3: The Ministry informed the NCLT that Jet Airways was not eligible to receive any slots based on historical precedence.
June 22: The National Company Law Tribunal (NCLT) approved the resolution plan for Jalan Kalrock Consortium and said that the ministry or competent authorities will determine slot assignments.
2022.
August: The civil aviation ministry grants Sanjiv Kapoor the requisite security clearance, making him the CEO-designate of Jet Airways.
2023.
January 13: The Jalan-Kalrock group was given six further months by the National Company Law Tribunal (NCLT) to pay off its obligations and take over Jet Airways.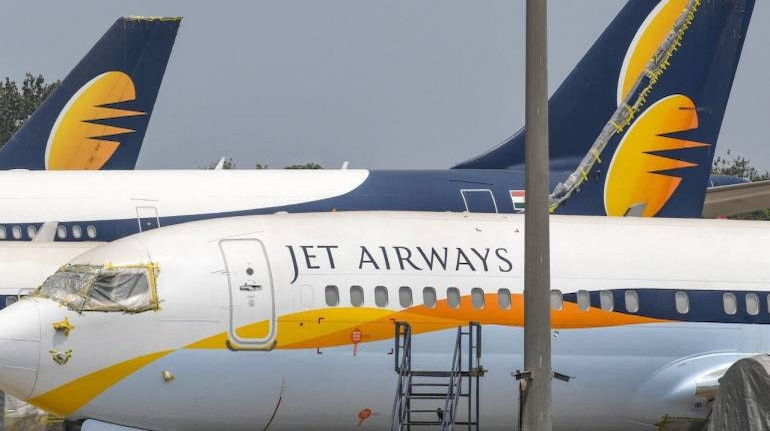 Conclusion.
Some people advocate for the closure of underperforming service organizations and the sale of their assets wherever possible. Others believe that the country cannot afford for one more airline to fail since it would negatively impact the current players and the global environment.
Perhaps Jet Airways will soon be flying.
edited and proofread by Nikita Sharma