Trends
Employees Of Jet Airways To Face Salary Cuts, Leave Without Pay
Kapoor confirmed on Twitter that the reports were "100% false". To calm his nerves, Kapoor also tweeted, "They are not firing anyone". On October 21, NCLAT ordered the consortium to pay the unpaid PF and gratuity of the employees by June 2019, when the insolvency process was initiated.
Jet Airways has temporarily reduced the salaries of some of its employees by up to 50 percent and put some on unpaid leave, sources reported. One individual aware of ongoing discussions told that almost half of the staff are unaffected by the changes. Kapoor confirmed on Twitter that the reports were "100% false". To calm his nerves, Kapoor also tweeted, "They are not firing anyone".
On October 21, NCLAT ordered the consortium to pay the unpaid PF and gratuity of the employees by June 2019, when the insolvency process was initiated. Older employees (from before the airline's closure) make up more than 60 percent of Jet Airways' current workforce, Ankit Jalan, board member of the Jalan-Kalrock Consortium, said in a statement. He added that the brand enjoyed immense popularity there and the public supported its revival.
The consortium said it was not liable to pay anything above Rs 475 crore. All additional claims not accounted for the approved resolution plan should be settled from the airline's cash balance, which stood at around Rs 50 crore, and the remaining from the banks' share, the company said.
History Of Jet Airways
Jet Airways (India) Limited (JAIL) was incorporated on 1 April 1992 as a private limited company and commenced operations as an Air Taxi Operator on 5 May 1993. The company was granted scheduled airline status on 14 January 1995. On 1 July 1996, Jet Airways became a public company. The Company's principal activities include regular air transport, which includes the transportation of passenger cargo and the provision of related services. In 2004, the company merged with South African Airways.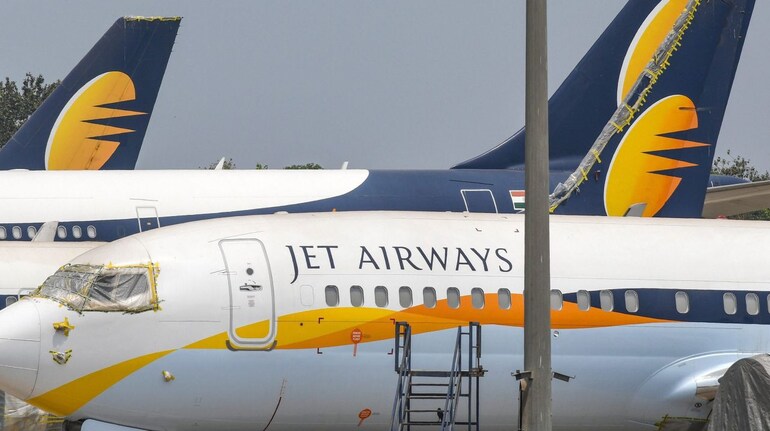 Jet Airways became a public company on 28 December 2004. The company launched its first intercontinental flight connecting Mumbai with London Heathrow Airport with a non-stop daily flight in May 2005. In 2005-2006, the company completed the construction of a hangar complex with a workshop and associated facilities in Mumbai. In 2006, the company signed a special code-sharing agreement (SPA) with American Airlines, the world's largest carrier, for flights to India and the US.
A MoU was entered into with Lufthansa Technik AG Germany in 2007 for A330/B777 component staffing services and maintenance management services. In 2007, Jet Airways also signed an agreement to lease 8 million aircraft and introduced its first flight from Chennai to Toronto via its hub in Brussels. In September 2007, Brussels Airlines announced Jet Airways, a new loyalty program partner. Under this program, Jet Privilege and Privilege Program members of the Belgian airline would be able to earn air miles on every other network.
The company strengthened its network connectivity from Pune by launching its new direct services to Hyderabad, Nagpur & Ahmedabad with effect from 15 July 2008. During the same month, Jet Airways received permission to fly to Dubai from Delhi and Mumbai. Following the approval of the Members obtained through a postal vote in March 2014, the company converted JPFFP to JPPL on 21 April 2014. The firm and Etihad Airways PJSC have agreed to support the business of Jet Privilege Private Limited (JPPL) and to invest in JPPL.
Accordingly, the company and Etihad Airways PJSC were allocated new shares, increasing their stake in JPPL to 49% and 50.1%, respectively. Thus, JPPL ceased to be a Company Subsidary with effect from 24 March 2014. Jet Airways recently announced the upcoming first non-stop service four days a week between Mumbai and Manchester with effect from 5 November 2018. In the financial year 2018, the company signed MoUs with KLM Royal Dutch and Air France on strategic cargo cooperation. Key important actions implemented by Cargo's dynamic sales and marketing activities with continuous monitoring and improvement of the cargo mix and the deployment of Airbus A330 aircraft on domestic routes further increased capacity utilization.
Another reason for Jet Airways' success was its lean structure. The case also highlights that Jet Airways was virtually the only private player in the airline industry. According to its website, Jet Airways serves 57 destinations including 37 domestic and 20 international destinations in 15 countries across Asia, Europe, North America, and the Middle East, to other codeshare destinations. The airline has its primary hub in Mumbai and secondary bases in Delhi and Bangalore.
Jet Airways was wound up in April 2019, after which its creditors took it to the NCLT. According to the Jalan-Kalrock consortium resolution plan, the consortium has proposed a total infusion of Rs 1,375 crore. This included Rs 900 crore for capital expenditure and working capital and Rs 475 crore for the settlement of claims of all creditors. The amount of Rs 475 crore includes Rs 380 crore to be paid to creditors, Rs 52 crore to employees and workers, and the rest to other operational creditors. However, creditors have expressed concerns about the disbursement of these funds.
In response, a spokesman for the consortium said: "Lenders have been informed several times that we are ready with the funds. Further, the spokesperson said that it is prepared to make payments of Rs 52 crore as per schedule. Following NCLT's approval, all conditions precedent set out in the resolution plan were met by 20 May 2022 and the necessary submissions were made before the tribunal on 21 May 2022.