Stories
Nirmala Sitharaman announces economic relief packages
Finance Minister Nirmala Sitharaman on Monday announced a series of economic relief measures that will boost the Covid-19 hit Indian economy.
Nirmala Sitharaman announced the relief package was of ₹1.1 lakh crore loan guarantee schemes for Covid affected sectors and ₹1.5 lakh crore limit increment for Emergency Credit Line Guarantee Scheme (ECLGS). This credit enhancement will ensure that existing limit of ₹3 lakh crore expands by 50%. The relief measures were announced for different sectors so that the economy, which has entered a stagflation period will jump back on track. Recent survey by The Reserve Bank of India (RBI) and consumer confidence index (CCI) shows that citizens have a negative opinion regarding economic prospects for the next year. 
They believe that the situation will worsen in coming years. The survey also found out that due to reduced expenditure on non-essential items like luxury, dining, festivals, shopping, clothes et cetera income of small enterprises like salon chains, rickshaws, restaurants etc, have reduced, leading to a rise in non-performing assets NPAs. Care rating and RBI have projected the NPAs to rise by 13 to 15% by the end of the year.
Non-banking financial institutions and commercial banks are recording higher EMI bounce rates, difficulty in loan recovery and reduced quarterly profits. The key to solving stagflation is to increase personal disposable income – increasing the spending on non-essential items. Such relief measures are a sigh of relief when a pandemic induced economic slowdown has put many people out of jobs and near the poverty line.
For more information on non-performing assets read here
For more insight on economic revival post COVID-19 read here
For better understanding of CCI read here
Let's have a closer look towards relief packages –
Measures for Health sector–
Under the 1.1 lakh crore guarantee scheme, health sector is allotted ₹50,000 crore loan guarantee which includes a coverage of 50% for expansion of health-related projects and 75% for fresh new projects. After second wave of Covid the government and citizens understood the importance of health infrastructure and how its scarcity can take lives. 50% guarantee coverage will be provided to aspirational districts for expansion and new health projects. ₹100 crore loan at 7.95% will be given to the health sector and ₹23,220 crore will be provided to pediatric care and hospital beds.
Measures for MSME and businesses –
25 lakh people will be benefited from credit enhancement for ECLGS scheme. ECLGS is a state response for financial distress caused to Micro small and medium enterprises (MSMEs) and other businesses because of COVID-19. As part of the scheme businesses can avail additional credit to meet working capital requirements and operational problems.
The focus of this credit guarantee scheme will be to increase fresh lending and not repayment of old debts. Sitharaman also stated that a default period of 89 days would be covered for small borrowers, non-performing assets will not be covered under the credit guarantee scheme. The government will work as a guarantor for loans upto ₹1.25 lakh, provided by NBFCs, Microfinance institutions, scheduled commercial banks to the 25 lakh borrowers.
Measures for tourism industry –
The government will provide free visas to five lakh tourists, the visa will be available only once per tourist. The scheme will end on 31 March 2022 or until five lakh tourist get visas under the scheme. This will boost tourism industry and business which depend on tourism.
Working capital and personal loans will be provided under the loan guarantee scheme to 11,000 registered tourist guides, tours and travel companies et cetera. Under this scheme, the guides would not be asked for processing charges or additional collaterals. The scheme will cover 10,700 regional level licensed tourist guides and 900 travel and tourism companies recognised by the Ministry of tourism. Loans up to ₹10 lakh with 100% guarantee will be given to tours and travels services and loans of ₹1 lakh will be provided to licenced tourist guides of regional or state level.
Measures for agriculture and poor –
A fertiliser subsidy of 14,775 crore will be provided apart from the budgeted amount of 85,413 crore. Free food will be provided under Pradhan Mantri Garib Kalyan Anna Yojana till November 2021. PNGKAY provides food grains to 80 crore beneficiaries under the National Food Security Act. The Centre will spend ₹93,869 crore this year to give five kg of food grains per month for free to these 80 crore people.
Measures for international trade –
National export insurance account will be allotted Rs.33,000 crore and 88,000 crore provided for export insurance account.
Measures for PLI scheme – 
The tenure for Production Linked Incentive scheme PLI has been extended for a year for smartphone companies. The extension was provided because several smartphone manufacturers were not able to meet the sales target because of Covid induced lockdown. The scheme will be terminated in 2026 instead of 2025. The investment, sales target, base year, incentive policy et cetera of PLI scheme will remain the same.
The Ministry has cleared 16 investment proposals by domestic and international companies worth Rs.11,000 crore of electronics and IT under the PLI scheme. Mobile phones worth ₹10.5 lakh crore will be manufactured for five years. 
The government has provided additional support of ₹19,041 crore for BharatNet broadband project. This additional allocation will utilise unused funds of Rs.55,000 crore from the universal service obligation fund, hence decreasing the fiscal impact. With additional support the total budget of the scheme will be ₹61,109 crore rupees. Sitharaman said in the press release that the original amount of ₹42,068 crore had been utilised. 1,56,223 gram panchayats as on 31 March are provided with broadband services under the BharatNet broadband project.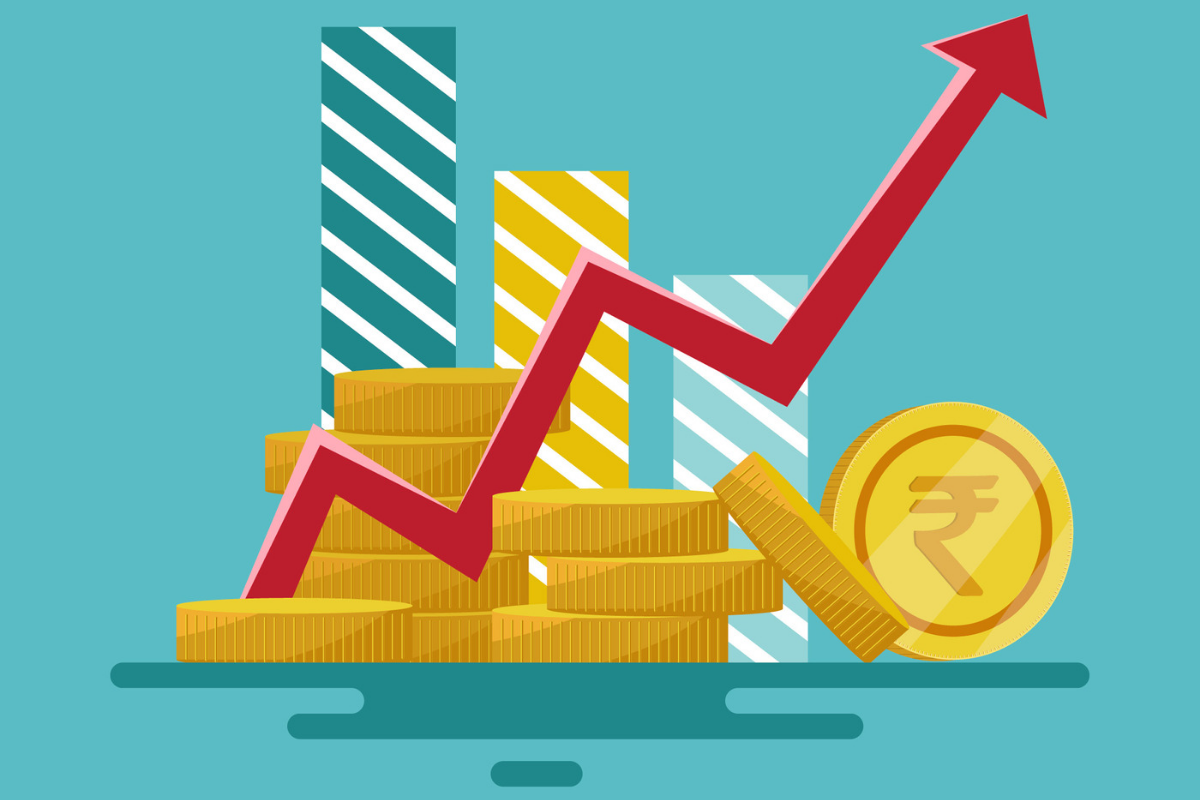 Measures to improve Discoms –
State governments can borrow from an additional fund of ₹ 1,05,864 crores for year 2022 under credit leeway. Discom reform schemes have been introduced for the fourth time since 2001; the Centre has repeatedly asked states to improve the Discoms corporate governance via increased IT-enabled infrastructure. This will ensure that embezzlement in power supply is reduced so that states can avail of the increased net borrowing permitted by the government.
Discom reforms scheme has been introduced since the last two decades on accelerated power development, addressing issues of billing and collection and stealing that destroys the sector. The Centre will chip in ₹97,631 crore for the five-year scheme of discom reforms.       
Measures to increase employment –
The government has extended Aathmanirbhar Bharat Rozgar Yojana which was launched in October, to increase employment generation until 31 March 2022. This extension will benefit 21.42 lakh people who benefited from the scheme earlier. Under the ABRY, the government will credit the Employees' Provident Fund Organisation (EPFO) of employer's share of 12% of wages and employee's share of 12% of wages. The scheme is applicable to organisations with up to thousand employees and give a salary of ₹15,000 per month.
For organisations that employ more than a thousand employees with ₹15,000 per month salary, the government will only credit employees' share of 12% of wages in the EPFO.
The world is plagued by Covid-19 induced stagnation and the only way to solve it is shifting from the Washington Consensus, which mandates a free market with the least government intervention to something new. This something new is enhanced government intervention to clear market and increasing expenditure like never before. The International Monetary Fund (IMF) and the World Bank motivate and suggest state governments to increase debt to GDP ratio over a hundred percent. COVID-19 has provided a fresh pair of eyes to people who believe that market on its own can solve everything – it cannot.