In the wake of this COVID-19 pandemic, a shift in media and entertainment consumption trends was observed, especially in India. While the pandemic had its detrimental socio-economic effects, a need for virtual entertainment with friends emerged. This was followed by a boom in the gaming industry. Over time, India rose to the number 1 spot in mobile game downloads in 2020. The Indian gaming industry is now further expected to grow to about $3.8 billion by 2024.
In recent years, India observed the meteoric rise in popularity of the Online Fantasy Sports sector. Fantasy gaming apps like Dream11 and MPL secured a large market share by offering an opportunity of earning money to a myriad of sports fans. With the OFS sector and massively multiplayer games like BGMI spearheading the industry growth, it can be seen as just the beginning of growth in the Indian gaming industry.
However, a growing industry also brings the question of regulation, foreign investment, and data privacy into the picture. The OFS space has always remained a grey area in India, and each state has a different set of regulations regarding the operation of these companies. As a result, these apps find themselves lacking clarity of operation in these states. The lack of regulation and transparency in laws related to the sector hampers industry growth potential because the lack of regulations also increases the pressure on the legal system.
This is because many conflicts regarding these apps end up in the courts. Over time, there has also been a rise in people's concern over their data privacy. As a result, with a potential threat of sharing or leakage of data, data privacy laws have also been brought to the forefront of this discussion resulting in apps like PUBG Mobile getting banned and then getting a local re-launch due to data security concerns. 
Contribution of the Online fantasy games Industry in the recent times-
The fantasy sports industry's economic contribution is divided into two primary categories-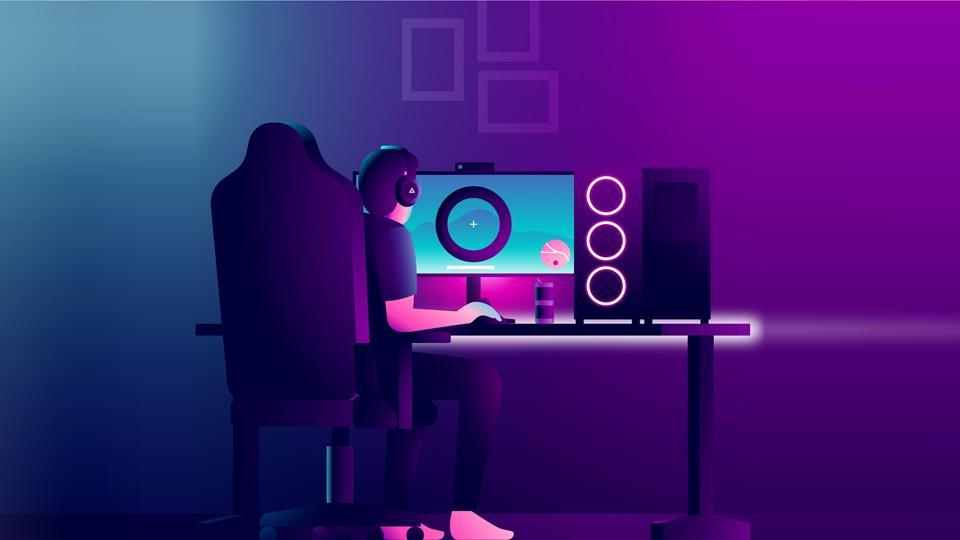 Direct Impact-
The direct contribution to the economy roots from revenue generation, creation of employment and tax payments. 
Further, the industry operates in a manner to generate increments to players, contributing to household income. TDS collection on winnings is another source of income for the exchequer. 
Foreign Direct Investment inflow in the Indian economy owing to attractive prospects in the fantasy sports industry is another direct contributor. 
Indirect Impact-
The online fantasy sports industry also contributes to the economy through the growth of ancillary and support service providers. This includes revenue generation and growth opportunities of related service industries. 
Indirect employment via ancillary industries and higher tax collections from these ancillary markets are also a result of the multiplier effect of the Online Fantasy Sports industry. 
Along with these quantifiable contributions, the Online Fantasy Sports industry has been a key contributor in catalysing digital adoption in the Indian economy, fast-pacing the estimate of India becoming an INR 70 lakh crore digital economy by 2025. It has also led to further aggravate and foster the sports mindset of television and digital consumers. This economically translates into prospect creation in terms of advertisement and subscription revenues for OTT platforms, sponsorship avenues for sports bodies, and research platforms centred on sports events. 
The online gaming sector in India has witnessed noticeable expansions due to COVID-19. Experts are also fairly inclined to the growth prospects of the Industry. In a recent report published about the online fantasy gaming industry, it is mentioned that the industry is projected to grow at a CAGR of 21 per cent over FY21-FY25. This would result in an increase in market capitalisation such that the industry would be valued at about Rs 29,000 crore. A number of macro factors have been responsible for this fast-paced growth of the industry, including but not limited to, the increasing smartphone penetration, internet penetration, young population and adoption of digital payments adoption.
This has worked in a manner that the online gaming industry of the country has emerged as the mainstream entertainment option, thanks to the inclusive growth of digital consumption. Along with that, there have been supply-side factors like increase in the supply of world-class titles, games with localised content, new features such as multiplayer and social elements added to games, and an increase in investor interest at large, that have also played a key role in the growth of the industry.
The Online Fantasy Sports segment, games like Dream11, Myteam11, MPL, of this industry is a large FDI attracting segment. The FDI inflow of OFS amounted to INR1500 crore in the financial year ending 2019. Besides, the OFS has also proven to be a big source of tax revenue for the government.
Compound Annual Growth Rate of the Industry- 
The CAGR of the industry has been almost 32 per cent, with gross revenues standing at INR2400 crore in FY20, from INR920 crore in FY19, an almost threefold increase. The Fantasy Industry in India is expected to have a valuation of INR3.7 billion by the end of 2024. 
The FDI inflow in the industry amounted to INR1500 crore in the financial year ending 2019. 
The tax revenue generated by the industry directly is in three forms-
Goods and Service Tax-The GST tax payments of the industry have risen significantly in the past two periods, with the tax payment of INR166 crore in FY19 and INR445 crore in FY20, as per industry estimates. 
Tax Deducted at Source (TDS) on winnings-
The TDS on winnings in FY 2019 was to the tune of INR93 crore and increased to INR250 crore by FY 2020. This is in direct correlation with the extra winnings generated by the Online Sports Fantasy platform, primarily due to their format, which rose from approximately INR 5230 crore in FY19 to INR 13,997 in FY20. 
Income tax paid by Direct Employees- 
The total revenue collection increased from INR43 crore in FY19 to INR81 crore in FY20. 
The user base of the Online Fantasy Sports industry-
As per a report published by Statista Research Department, the user base of the Online Fantasy Sports industry in India by FY19 was about 72.2 million users. 
Incremental earnings, amounting to INR 13,997 crore by the end of FY20, also directly contributed to the translation of gains to households in discretionary consumption. 
Employment creation by OFS operators-
Direct employment at the end of FY19 stood at 2800 employees, which rose to 3400 on-payroll employees by FY20. 
Indirect employment creation takes place through the ancillary industry and formal sector service providers. The said number was approximately 4200 by the end of FY19 and rose to 5100 employees by FY20. 
Amount spent by OFS operators on salary and wages stood at about INR 214 crore in FY19 and INR 420 crore in FY20. 
Ancillary industries employed by OFS operators-
The primary ancillary industries for OFS operators include-
 Tech-vendors-
The indirect revenue generation of tech vendors as a result of services availed by the OFS operators amounted to INR 104 crore in FY19 and INR 277 crore in FY20. 
 Marketing Media and Agencies-
The operational expenditure of OFS operators led to incremental revenue generation of INR 857 crore in FY19 and INR 2293 crore in FY20. The then outsourcing hub for the country is expected to see numerous growth peddles in the current period too, a good sign for the fundamentally transforming economy. 
 Payment Gateways-
Incremental revenue generation rose from INR 25 crore in FY19 to INR 66 crore in FY20. This is seen as a significant contribution of this industry since it gives wider space for other similar industries to make their way into the innovation brimming Indian markets. 
Major OFS industry players and their market shares- 
Dream 11-
This Tencent-backed fantasy start-up alone occupies the majority of the online fantasy sports market and is home to over 75 million users. 
MyTeam11-
Increasing its marketing spend 3 times in FY21, MyTeam11 has also increased its market share significantly over time, with a user base of 10 million. 
MPL- 
MPL has a user base of about 40 million and engaging users with almost 40 games on its platform, it is emerging as a key player in the industry.
Therefore, it can be concluded that the online fantasy gaming industry has picked up a ready pace and is, therefore, proving to be a significant industry contributor to the Indian economy. With proper regulations and policy instruments put in place to effectively control and operate the industry, India could reap a number of desired benefits from this booming space. While some states have banned the key industry players, it is no surprise that the industry has given a wider berth for innovation, and if things go as estimated, we could see a sensible rise of similar contributively innovative industries in the time to come.

Edited by Aishwarya Ingle