Stories
Panic In Andhra Pradesh: New Cases Of An Unexplainable Mysterious Disease Has Started Creating Panic Situations In Andhra Pradesh after Covid-19
Panic In Andhra Pradesh: New Cases Of An Unexplainable Mysterious Disease Has Started Creating Panic Situations In Andhra Pradesh after Covid-19
A new mystery has struck Eluru in Andhra Pradesh. A 45-year-old man from Vidya Nagar colony has succumbed to this disease where patients, we believe, have reported epilepsies like symptoms including nausea and frosting. Over 300 people have been hospitalized with this disease that has triggered panic and paranoia.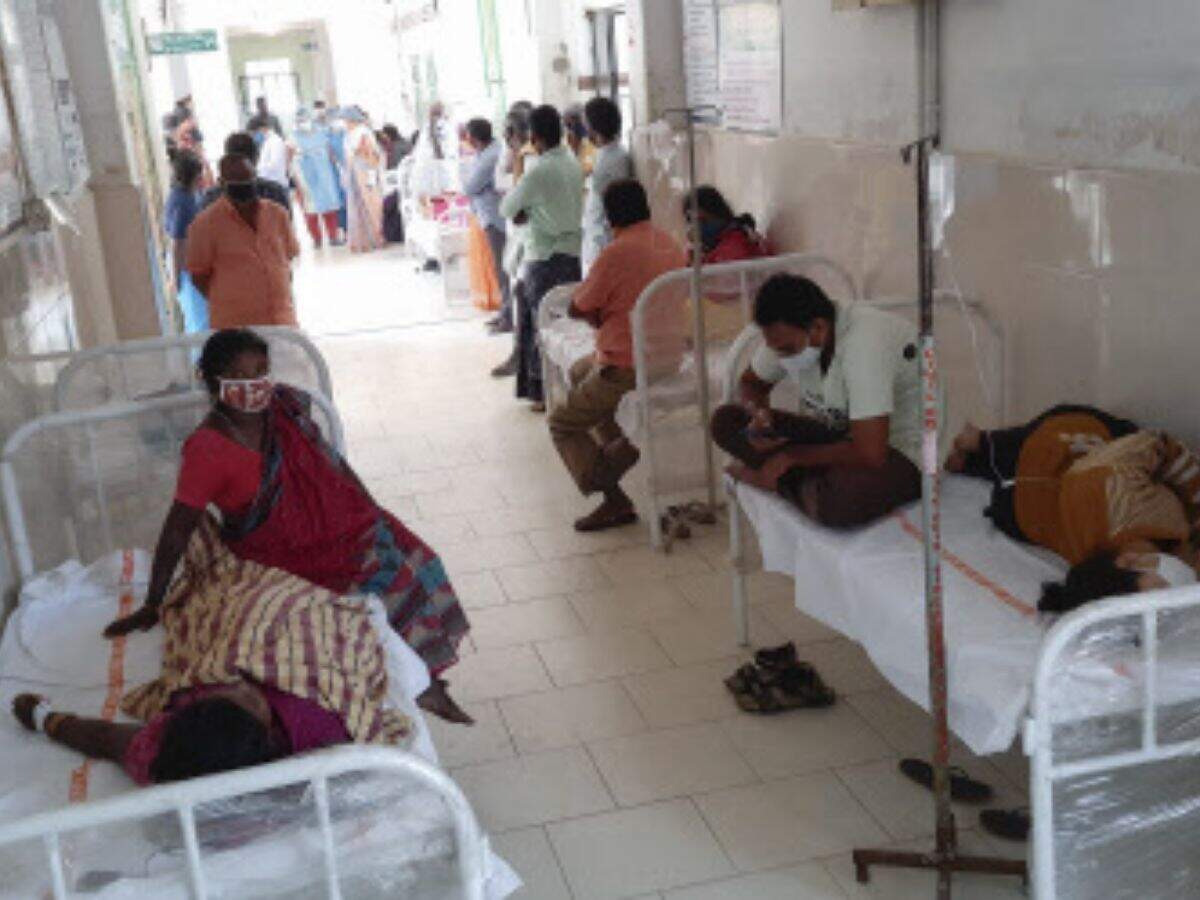 Acting on the reports the state government has sent samples of patients to the lab and no viral infection has been detected. So what is it? Meanwhile, chief minister Jagan Mohan Reddy has visited the Eluru government hospital and taken stalk of the situation. All this while, the Jagan Mohan Reddy government has come under fire from the opposition on the issue of what it calls a crumbling health care infrastructure.
People from all age groups, from young ones to the elderly are getting this disease. It's like sudden attacks of fix and seizure. It has been reported that the cause behind this is the contamination of drinking water and lack of proper sanitation. Eluru town happens to be the hometown of the state health minister who also happens to be the deputy chief minister. Being a health minister he is not able to ensure a proper supply of drinking water so this shows the effect in states of Andhra Pradesh under the Jagan Mohan Reddy government.
They have initially collected the blood samples and spinal fluid sample from this who have rushed to the hospital. The test reports are have come back normal. But the government has decided to send it for further cellular and molecular analysis and those test reports are awaited. Authorities are conducting door to door medical emergency campaign to see if there are people who are suffering from mild symptoms or similar symptoms in Eluru town to see what must have been caused this phenomenon.
They determine a proper definitive cause. The first test conducted on them was for the coronavirus and the authorities have said that all of them have tested negative for coronavirus so that cause has been eliminated as a reason for this mysterious disease. And only after that, they have been conducting the blood and spinal fluid sample test as many of them have complained of spinal pain and also fatigue. So the spinal fluid from the patients who have been rushed to the hospital even those have been collected and tested but it all came back normal.
Now, the samples are bring sent to virology labs across the country to determine if any other viruses must have caused this illness. There is no particular age group or particular gender. It has affected all age groups from younger ones to the elderly.
Is this mystery disease really related to unclean and unsafe drinking water or is it mysterious as we are calling it? Well, the state government says that based on the reports on the test that they have conducted on water samples, they say that so far no relation with water, but having said that, the government is also clueless about what exactly triggered this massive epilepsy outbreak in a small town like Eluru.
The state government now has roped in the All India institute of medical sciences in Delhi, the natural institute of nutrition and teams from both the premier institution is going to come down to Eluru to do a survey. In addition, the state government has conducted a survey but based on all preliminary steps that they have taken so far, they have not been able to establish what really caused this " mysterious disease" which has been termed by the state government.
The opposition led by TDP Chandrababu Naidu says that the mysterious disease is triggered because of badly contaminated water and lack of proper drainage system. Because of which the water which was meant for drinking is actually getting clogged in the drains and that particular water is being supplied to a population of about 60,000 households which occupy Eluru.
So for now, the tests are being conducted and another set of water samples to test bacteria to ensure what exactly went wrong in Eluru. The state government said the situation is under control. And one can understand the panic and paranoia, as we are yet to get a COVID-19 vaccine which has been a pain for the last 8-9 months, and now you have this mysterious disease and an epileptic episode that has impacted over 300 people with one death in the count.