Stories
"Development or Destruction?" Rahul Gandhi in a battle of words with BJP; What has the NDA Government under Modi and Amit Shah achieved since their coming to power?
"Development or Destruction?" Rahul Gandhi in a battle of words with BJP; What has the NDA Government under Modi and Amit Shah achieved since their coming to power?
Rahul Gandhi has been quite vocal in expressing his concerns and displeasure on how the Narendra Modi government has been operating since it came to power in May 2014 and particularly in the current context.
In a tweet, Rahul Gandhi on Wednesday questioned the government over the rising inflation rate and the country's climbing unemployment rate. The banking system is languishing. The result is that the public's morale is crumbling, and social justice is being crushed every day. Is this development or destruction?
The Congress party has also questioned and blamed the Modi government for destroying the economy" with its policies.
Fact File – Modi Vs. Manmohan Singh
India's economic condition has come into question in the last few months. The NDA government with Prime Minister Narendra Modi at the helm came into power in May 2014. 
The UPA led government under Manmohan Singh from 2009 – 10 and 2013 -14, in which India's economy grew by 6.7 % per year. 
January 2015 – India adopted a new way of calculating the GDP. The growth figures were then not in tune with the high–frequency economic indicators that reflected individuals' economic decisions. 
India's economy is supposed to have grown at 7.5 % per year between 2014 – 15 and 2018 -19 under Narendra Modi.
There are 15 economic indicators that are an indication of how well the economy is doing – 
Domestic Two-Wheeler sales: Motorcycle and Scooter sales during Manmohan Singh's era grew by 12.44% and 25.7%, respectively. Under Modi, the growth plummeted to 5.35% and 13.21%, respectively. 
Domestic Car Sales – in Manmohan Singh's era stood at 7.92%, whereas in Modi's term, it stood at 4.42%.
The sales both in the Two-wheeler industry and Car sales are a good indicator of how both the urban and the rural sectors are feeling. It is a commitment that an individual takes by making a down payment and paying monthly instalments towards the purchase.
Domestic Tractor Sales: During Manmohan Singh's, the tractor sales grew by 15.73%. In the Modi-led government, the figures stood at 4,49%. 
The above is an essential indicator of how confident the agricultural sector is feeling. During the Modi government, the farmer's distress is highlighted with agricultural distress on the forefront. 
Incremental Retail Loan Growths – Retail loans during Manmohan Singh stood at 22.47% per year and in comparison, to the Modi Government stood at 19.92%
 This is an important indication of how confident and secure the general population is feeling about their economic growth. 
Airline Passenger Traffic: In Manmohan Singh's era, the number of airline passengers grew by 9.20%, and in comparison, it was expected to grow at 15.28% in Modi's era.
It was believed that this was a significant point that reflected how well the Modi government has done on the economic front.
Passenger Revenues, India Railways: In Manmohan Singh's time, this was at 10.81% and was at 7.32% during Modi's years.
Domestic commercial vehicle sales: During the Modi years, commercial vehicles sales grew at 9.74% per year. In the Manmohan years, they had grown at 10.50% per year.
This indicates a robust consumer demand; faster sales indicate vital activity on the infrastructure and industrial front. It also translated into more investments as companies expand to meet the demand.
Cement production: Cement production during the Modi years was expected to grow at 4.32% per year against 7.05% per year during the Manmohan era.
First, private sector investment has been slow. Second, the real estate sector, which uses a lot of cement, has been in dumps. The slow growth in cement production is another indicator that India is not generating adequate low – skilled Jobs.
Consumption of finished steel: 18% per year during the Modi era compared to 7.18% per year during the Manmohan era.       
This is indicative of the fact that the investment scenario in India is dull. A dull investment scenario means that enough jobs aren't being created. It also means that the incomes of those who already have jobs are rising at a slower pace.
Income tax growth: The Modi years' income tax collections are expected to grow at 16.85% per year. In comparison, the growth in tax revenue in the Manmohan years was 17.53% per year.
This is a good indicator of whether the income of individuals working in the formal sector of the economy is growing or not.
Corporation tax growth: During the Modi years, corporation tax collections are expected to grow by 11.20% per year against 13.09% in the Manmohan years. Companies pay a higher tax when they sell more stuff and consequently make a higher profit. They sell more when people consume more. People consume more when they are doing well on the financial front.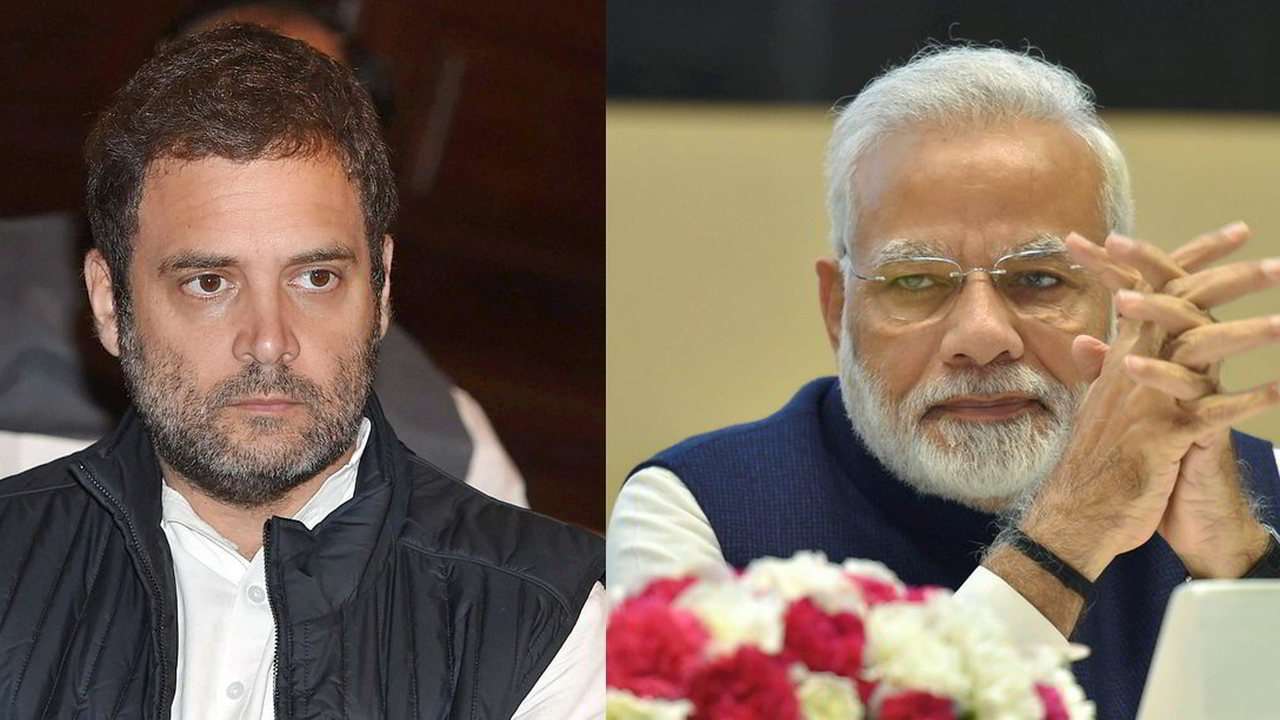 12) Consumption of petroleum products: The consumption of fuel products during the Modi years is expected to grow at 5.91% per year against 3.47% during the Manmohan years.
The consumption of fuel in an economy that is doing well tends to grow at a faster rate.
(13) Inflation: In May 2014, when Narendra Modi took over as prime minister, inflation, as measured by the consumer price index (CPI), stood at 7.72%, with food inflation 9.21%. In February 2019, inflation was at 2.57%, with food prices falling by 0.66%. During 2018-2019, food prices have risen by just 0.13%. However, as per the latest figures, the inflation rate is at 6.88%
(14) Household financial savings: The gross household financial savings when Manmohan Singh was the prime minister grew 13% per year. In the Modi years (up to 2017-18), they grew by 11.94% per year. As far as net household financial savings are concerned, they grew by 13.79% per year in the Manmohan years. In comparison, they grew by 7.38% per year during the Modi years (up to 2016-17).
This is an indicator that tells us how much people are saving.
15) Road construction: This is another area where the Modi government has done significantly better than the Manmohan Singh government. 
To conclude, the Manmohan Singh years come out to be much better than the Modi years, in 11 out of the 15 indicators.
It needs to be noted that with the current pandemic scenario – the inflation rate has increased, consumer prices rose 6.88% last month from a year ago, its highest in five months and faster than August' 6.69% rate.
The unemployment rate stands at 6.98%, and the mood in the general public is bleak as uncertainty rises, with a near-collapse of the banking system and not much to rejoice in terms of economic policies and steps taken by the RBI, the Modi government despite its wearisome routine for BJP Leaders, sections of Indian people and the media propaganda to blame the blame 60 years of congress rule for everything that is wrong with India.
This campaign is being spearheaded by PM Modi and Home Minister Amit Shah. The latter surpasses himself by writing a signed article on Saturday under the headline, "Undoing 60 years in just 6". 
Sadly, the Modi government has forgotten that with the Covid – 19 cases rising in states again and with elections looming in various states and the Indian economy's pathetic condition, the focus is largely misleading and unbecoming of the ruling party and for its head  – both Narendra Modi and Amit Shah.