Stories
Russia Will Soon Provide The First S-400 Triumf "SA-21 Growler" Air defense System to India; Check Details
Later this year, Russia will provide the first S-400 Triumf "SA-21 Growler" air defense system. The source confirmed that although the specific date or month has not yet been confirmed, Russia will deliver the first set later this year.
In view of the confrontation between the Chinese and the Indian forces, along the LAC (Line of Actual Control), India has asked Russia to expedite the delivery of the S-400 air defense system. Technically, this was impossible.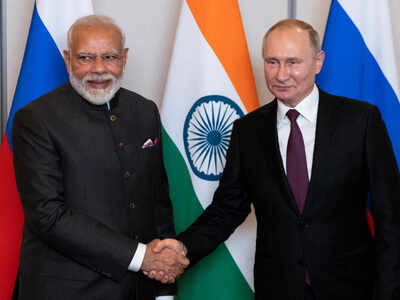 Why Technically It Was Not Possible?
Because technically speaking, there are different stages, including technology-related production, acceptance, and equipment transfer stages.
What Can India Expect To Get from Russia?
The two countries have signed a contract worth 5.43 billion U.S. dollars. The contract is for the "SA-21Growler" of the S-400 Triumf, which is a long-range SAM (surface-to-air missile) system.
The system is suitable for the IAF (Indian Air Force) and will help further enhance the AD (air defense) capability. India will receive five sets of Triumf military kits from Russia.
The delivery time is expected to be staggered and is expected to be completed before 2025.
According to IAF sources, these regimental kits are expected to be deployed in the National Capital Region (NCR) and Mumbai-Vadodara Industrial Corridor.
An IAF team has been trained in Moscow to operate the system when it arrives.
The system has the ability to detect and destroy high and low targets, and it also forms an impenetrable missile grid. The system has four different types of missiles with a range between 40 km, 100 km, 200 km, and 400 km, and can also be deployed in a short period of time.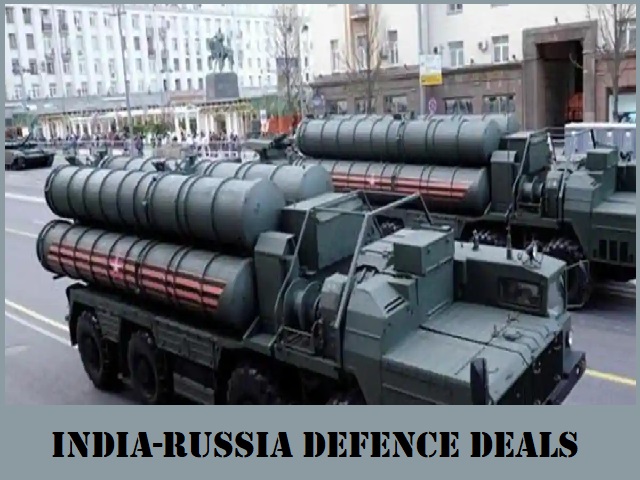 With 92N6E electronically controlled phased array radar, it can resist electronic jamming.
Mode Of Payment
At a press conference in New Delhi in 2019, Russian officials made it clear that the payment method has been officially determined and formalized. Although not sharing too many details with the media, it hinted that the payment will not depend on U.S. dollars.
It also indicated that payments can be made in Rupee-Ruble currency. This will be through India's major banks to the state-owned Russian Sber Bank.
According to the Russian news agency TASS, China received the second batch of S-400 Triumph (NATO codename SA-21 Growler) last year through sea transportation.
The Trump administration introduced the CAATSA (Countering America's Adversaries Through Sanctions Act) in 2017, but India's consistent position is that this process has already begun before the United States implemented CAATSA. And has always insisted that this is not a UN law.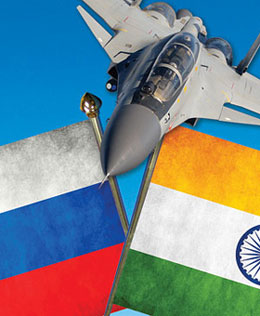 Media Interaction
In a recent media interaction in New Delhi, S Jaishankar, Minister of External Affairs of the Government of India answered a question that the S-400 will be discussed when the two defense ministers of both countries will be meet later this year.
Russia's ambassador, Nikolay Kudashev, said in a media interaction earlier this week: Russia and India are committed to complying with the timelines and other obligations of the S-400 missile deal.
While answering a question about the possibility that the United States may impose sanctions against New Delhi in the procurement of weapons systems, the special envoy referred to bilateral sanctions as "unfair and illegal" and "illegal tools".
The United States has already imposed sanctions on Turkey in accordance with the CAATSA (Countering America's Adversaries Through Sanctions Act ), with the aim of purchasing S-400 missile systems from Russia.
Since Both China and India Will Have The Same System What Does It Mean? Here's Expert's View
A strategic analyst and C4I expert, Milind Kulshreshtha said: The main purpose of S-400 surface-to-air missiles is to destroy aerial threats such as UAVs, aircraft, ballistic, and cruise missiles. 
Their development purpose is to provide air defense capabilities for area defense and point defense anti-air capabilities with flexible range, ranging from 40km to 400Km (depending on the S-400 model in use), and the target flying altitude can reach up to 30 km.
From a tactical point of view, these SAMs can not only provide a much-needed alternative to the air defense SAM complexes that have been put into the services but also can effectively target any military aircraft that may take off from the Pakistani Airspace or flying within Pakistani Airspace from a SAM launcher within Indian side, he explained.
S-400 SAM Deployment On The Sino-Indian Border
India and China are negotiating a complex disengagement process to withdraw personnel and weapons from the eastern Ladakh region, but it is reported that the air forces of the two countries are still actively deploying.
Although it will be highly unlikely soon anytime, when the border dispute on the uncertain 3,440-kilometer-long border escalates, the IAF will play a key role in India's offensive efforts because the country's land is in the desolate Himalayan terrain.
However, in this area, Indian Air Force fighters and their jets also face the same threat as India's defensive advantage gains through its own S-400 SAM. China also uses a similar S-400 surface-to-air missile on the border side, C4I expert observed.
The S-400 SAM compound machine can also be deployed on a truck, and this mobility makes it difficult to track (shoot) detection.
He said: The road infrastructure built by BRO will effectively provide maneuverability for heavy trucks with S-400 SAM installed on the Indian side. 
Overall in general, S-400 surface-to-air missiles will provide India with offensive and defensive capabilities. But mastering the knowledge of exploitation of S-400 should also provide IAF with tactics to control enemy SAM complexes or deceive such SAM missiles savvier. The availability of the S-400 SAM complexes can help IAF to develop and enact the "cat and mouse" game to design suitable air tactics to gain air superiority over these SAMs.