Stories
List of IFSC Code of THE VISHWESHWAR SAHAKARI BANK LIMITED for 2022
The Vishweshwar Sahakari Bank Ltd., Pune was founded in 1972 by Founder Late Shri Namdeorao Rukari, Bharatsheth Gadve, and Baburao Harpale with the noble goal of bringing the bank and banking to the common people by embracing the cooperative banking principle. And, to a large extent, the same has been fulfilled, and the bank is now developing as a large bank with the use of cutting-edge technology and infrastructure, as well as the best customer service. The bank has made exceptional progress and is strengthening its position in various locations.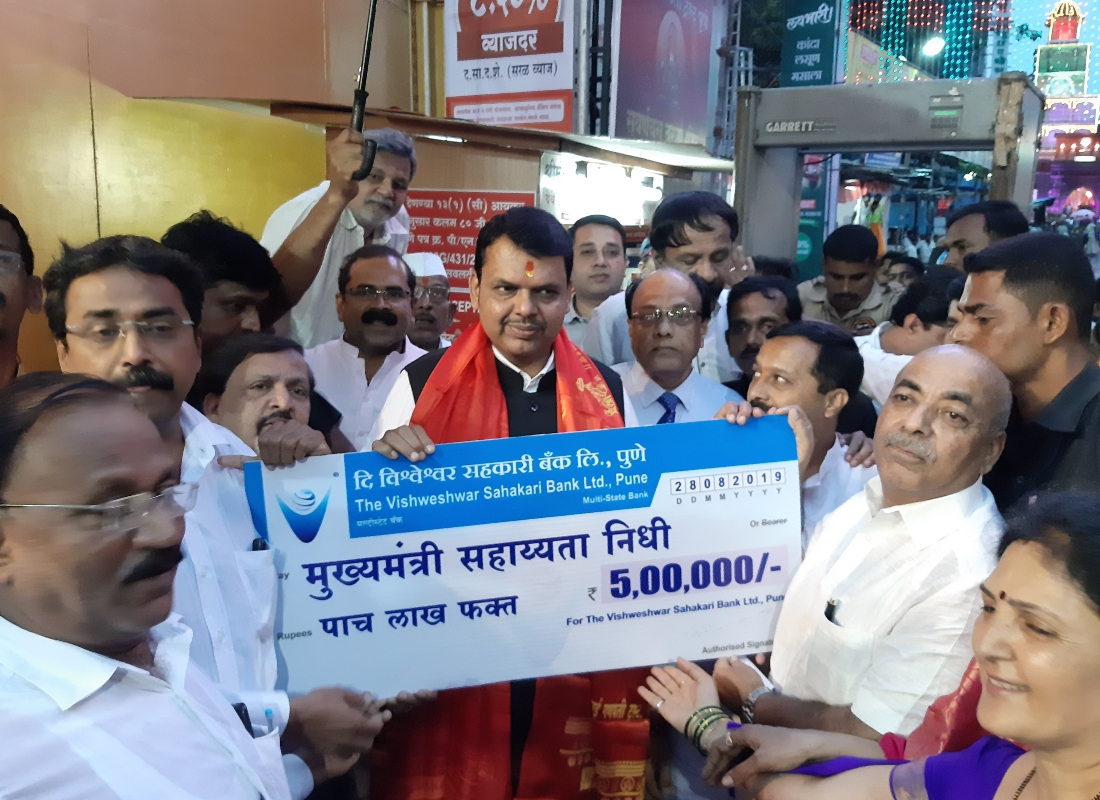 Original Website: https://www.vishweshwarbank.com/index.html
Customer Care:  9881909700
Today, we present the IFSC Code of THE VISHWESHWAR SAHAKARI BANK.
IFSC CODE OF THE VISHWESHWAR SAHAKARI BANK LIMITED
IFSC
MICR
BRANCH
ADDRESS
CITY1
CITY2
STATE
STD CODE
THE VISHWESHWAR SAHAKARI BANK LIMITED
VSBL0000099
411335005
GANESH PETH
45/46, RAVIWAR PETH,KASTURE CHOWK,PUNE 411002
PUNE
PUNE
MAHARASHTRA
20
9881909701
THE VISHWESHWAR SAHAKARI BANK LIMITED
VSBL0000029
590335002
BELGAVI BRANCH
CTS NO 1498-1, PARANJAPE BUILDING, DESHPANDE GALLI, BHAVE CHOWK, BELGAVI, KARNATAKA- 599001
BELGAVI
BELGAVI
KARNATAKA
891
2432929
THE VISHWESHWAR SAHAKARI BANK LIMITED
VSBL0000028
416335151
SANGLI BRANCH
SHOP NO.1 TO 3, SAMARTH ICON, OPP. STATE BANK OF INDIA, CST NO.8899 TO 8902, VISHRAMBAUG, SANGLI 416415
SANGLI
SANGLI
MAHARASHTRA
233
2302228
THE VISHWESHWAR SAHAKARI BANK LIMITED
VSBL0000027
411335021
CHINCHWAD BRANCH
SURVEY NO 3460 CTS NO 1814,1815 SHOP NO.11,12,13 KUNAL RIVER SIDE CHINCHWAD GAON, CHINCHWAD,PUNE 411033
PUNE
PUNE
MAHARASHTRA
20
9881909727
THE VISHWESHWAR SAHAKARI BANK LIMITED
VSBL0000026
411335020
SHIVAJI NAGAR
HOUSE NO.1206 B.17,J.M.ROAD,OPPOSITE SAMBHAJI PARK,SHIVAJINAGAR,PUNE 411004
PUNE
PUNE
MAHARASHTRA
20
9881909726
THE VISHWESHWAR SAHAKARI BANK LIMITED
VSBL0000025
413335152
PANDHARPUR
3067 1 NEAR GAJANAN MAHARAJ MATH SUYOG SHOPPING CENTER TAL PANDHARPUR DIST SOLAPUR
SOLAPUR
PANDHARPUR
MAHARASHTRA
2186
9881909725
THE VISHWESHWAR SAHAKARI BANK LIMITED
VSBL0000024
415335001
SATARA
PRATHAMESH HEIGHT,BUILDING B,CTS 186 A BY B SHANIWAR PETH DEVI CHOWK SATARA 415002
SATARA
SATARA
MAHARASHTRA
THE VISHWESHWAR SAHAKARI BANK LIMITED
VSBL0000023
400065253
VASHI-TURBHE
H-32, GAT NO.796, PLOT NO.2,SECTOR 19.APMC MARKET 1,PHASE II,VASHI-TURBHE,NAVI MUMBAI 400705
VASHI- TURBHE
VASHI-TURBHE
MAHARASHTRA
22
9881909722
THE VISHWESHWAR SAHAKARI BANK LIMITED
VSBL0000022
416074253
KOLHAPUR
S.NO.1394/1/2,C WARD,NASHTE COMPLEX,LAXMIPURI,KOLHAPUR -416002
KOLHAPUR
KOLHAPUR
MAHARASHTRA
231
9881909721
THE VISHWESHWAR SAHAKARI BANK LIMITED
VSBL0000021
411335019
VISHRANTWADI
S NO.113/4,SHOP NO.4,DATTARAM BHAVAN,ALANDI ROAD,VISHRANTWADI,PUNE-411015
PUNE
PUNE
MAHARASHTRA
20
9881909720
THE VISHWESHWAR SAHAKARI BANK LIMITED
VSBL0000020
411335018
PIMPALE SAUDAGAR
SHOP NO. 11, "DIVYA HEIGHTS", SURVEY NO.5,RAHATANI, PIMPALE SAUDAGAR, PUNE  411 017
PUNE
PUNE
MAHARASHTRA
20
9881909719
THE VISHWESHWAR SAHAKARI BANK LIMITED
VSBL0000019
411335017
CHAKAN
HOTEL SAVERA COMPOUND,  TALEGOAN CHOWK, PUNE NASIK ROAD, CHAKAN, TAL. KHED, DIST PUNE 410 501
PUNE
PUNE
MAHARASHTRA
20
9881909718
THE VISHWESHWAR SAHAKARI BANK LIMITED
VSBL0000018
411335016
WARJE
SHOP NO.3,4, BWING, KAKADE PLAZA PHASE 2,WARJE PUNE- 411052
PUNE
PUNE
MAHARASHTRA
20
9881909736
THE VISHWESHWAR SAHAKARI BANK LIMITED
VSBL0000016
591335302
NIPANI
ASHOKNAGAR, NIPANI , TAL. CHIKODI, DIST. BELGUM, STATE KARANATAKA -591237
BELGAUM
NIPANI
KARNATAKA
8338
9881909736
THE VISHWESHWAR SAHAKARI BANK LIMITED
VSBL0000015
411335015
NAGAR ROAD
PLATINUM CLASSIC,UNIT 8, S.NO. 50/2, KHARADI, PUNE- NAGAR ROAD,PUNE-411014
PUNE
PUNE
MAHARASHTRA
20
9881909715
THE VISHWESHWAR SAHAKARI BANK LIMITED
VSBL0000014
411335014
BHOSARI
VISHWESHWAR INDUSTRIAL PREMISES CO.OP.SOC. LTD; SECTOR NO.7, PLOT NO.134/135, PRADHIKARAN,OPP. TIMES OF INDIA, BHOSARI,PUNE 411026
PUNE
PUNE
MAHARASHTRA
20
9881909714
THE VISHWESHWAR .SAHAKARI BANK LIMITED
VSBL0000013
411335013
BUDHAWAR PETH
680, BUDHWAR PETH,OPP JOGESHWARI MANDIR,APPA BALWANT CHOWK,PUNE 411 002
PUNE
PUNE
MAHARASHTRA
20
9881909713
THE VISHWESHWAR .SAHAKARI BANK LIMITED
VSBL0000012
411335012
SOMWAR PETH
SHRI GANESH COMPLEX, 15TH AUGUST CHOWK,NEAR LADKAT PETROL PUMP,PUNE  411011
PUNE
PUNE
MAHARASHTRA
20
9881909712
THE VISHWESHWAR .SAHAKARI BANK LIMITED
VSBL0000011
411335011
ERANDWANA
PATIL ARCADE', PLOT NO.15 A,SHOP NO.16,17 & 18,ERANDWANE, PUNE 411 004
PUNE
PUNE
MAHARASHTRA
20
9881909711
THE VISHWESHWAR .SAHAKARI BANK LIMITED
VSBL0000010
411335010
SINHAGAD ROAD
35/2/2, KALAMBE COMPLEX, SINHGAD ROAD., VADGAON BK.,OPP. INDIAN HUME PIPE CO., PUNE- 411 051
PUNE
PUNE
MAHARASHTRA
20
9881909710
THE VISHWESHWAR .SAHAKARI BANK LIMITED
VSBL0000009
411335009
VIJAYANAGAR
2134, SADASHIV PETH,VIJAYANAGAR COLONY,NEAR GIRIJA HOTEL,PUNE 411030
PUNE
PUNE
MAHARASHTRA
20
9881909709
THE VISHWESHWAR .SAHAKARI BANK LIMITED
VSBL0000008
413335201
BARSHI
2219, VELAPURKAR  MAHARAJ MATH,BHAVAN ,GANESH ROAD,BARSHI, DIST.SOLAPUR
SOLAPUR
BARSHI
MAHARASHTRA
2184
9881909708
THE VISHWESHWAR .SAHAKARI BANK LIMITED
VSBL0000007
411335008
PAUD ROAD
UNNATTI BUNGLOW, LOKMANYA COLONY, NEAR KINARA HOTEL, PAUD ROAD,KOTHKRUD, PUNE 411 029
PUNE
PUNE
MAHARASHTRA
20
9881909707
THE VISHWESHWAR .SAHAKARI BANK LIMITED
VSBL0000006
411335007
YAMUNANAGAR
SECTOR NO.21, SCHEME NO.23/4,SANTKRIPA COMMERCIAL COMPLEX, 1ST FLOOR, YAMUNANAGAR,BEHIND BAJAJ AUTO, NIGDI, PUNE 411 044
PUNE
PUNE
MAHARASHTRA
20
9881909706
THE VISHWESHWAR .SAHAKARI BANK LIMITED
VSBL0000005
411335002
BANER ROAD
OFFICE NO. 1, SHRIRAM PALACE, S. NO. 82/3, OPP. STATE BANK OF MAYSORE, MAHLUGE – BANER ROAD, PUNE 411 045
PUNE
PUNE
MAHARASHTRA
20
9881909705
THE VISHWESHWAR .SAHAKARI BANK LIMITED
VSBL0000004
411335003
DHANKAWADI
S.NO.14/1/A, PINAK SHOPPING COMPLEX, JEMS BAJAJ SHOWROOM BUILD,.PUNE-SATARA RD., DHANKWADI,PUNE  411 043
PUNE
PUNE
MAHARASHTRA
20
9881909704
THE VISHWESHWAR .SAHAKARI BANK LIMITED
VSBL0000003
411335006
MARKET YARD
471/472, MARKET YARD, GULTEKADI, PUNE 411037
PUNE
PUNE
MAHARASHTRA
20
9881909703
THE VISHWESHWAR .SAHAKARI BANK LIMITED
VSBL0000002
411335004
FURSUNGI
S.NO.169, SATYAPURAM,PUNE-SASWAD ROAD.,FURSUNGI, TAL.- HAVELI,DIST.- PUNE 412308
PUNE
PUNE
MAHARASHTRA
20
9881909702
THE VISHWESHWAR .SAHAKARI BANK LIMITED
VSBL0000001
411335001
RTGS-HO
471/472, MARKET YARD, GULTEKADI, PUNE 411037
PUNE
PUNE
MAHARASHTRA
20
9881909716