Stories
Vaccine Trial at Standstill: Johnson & Johnson Halts Clinical Study as Participants Fall Sick Due to Unexplained Illness
Johnson & Johnson has temporarily halted its COVID-19 vaccine trial because one of its participants had become sick. In a statement the American firm said that it had paused the study after one of the candidates developed an unexplained illness. Johnson & Johnson has said that serious adverse events are an expected part of any clinical study, especially large ones and the form will now determine if the illness was caused by a drug used in the trial. The online enrolment system for volunteers has also been closed. The Johnson & Johnson Phase three trial had started recruiting participants in late September with a goal of enrolling up to 60,000 volunteers across more than 200 sites in the US and around the world. Other countries where the trails were taking place are Argentina, Brazil, Chile, Colombia, Mexico, Peru, and South Africa. Johnson & Johnson is the only tenth drug maker globally to conduct phase 3 trials of its COVID vaccine and is based on a single dose of cold causing adenovirus. Now this is not the first time that such an experiment was hit by roadblock, earlier the AstraZeneca Oxford University vaccine trial had to be halted after a participant fell ill the trial has now resumed.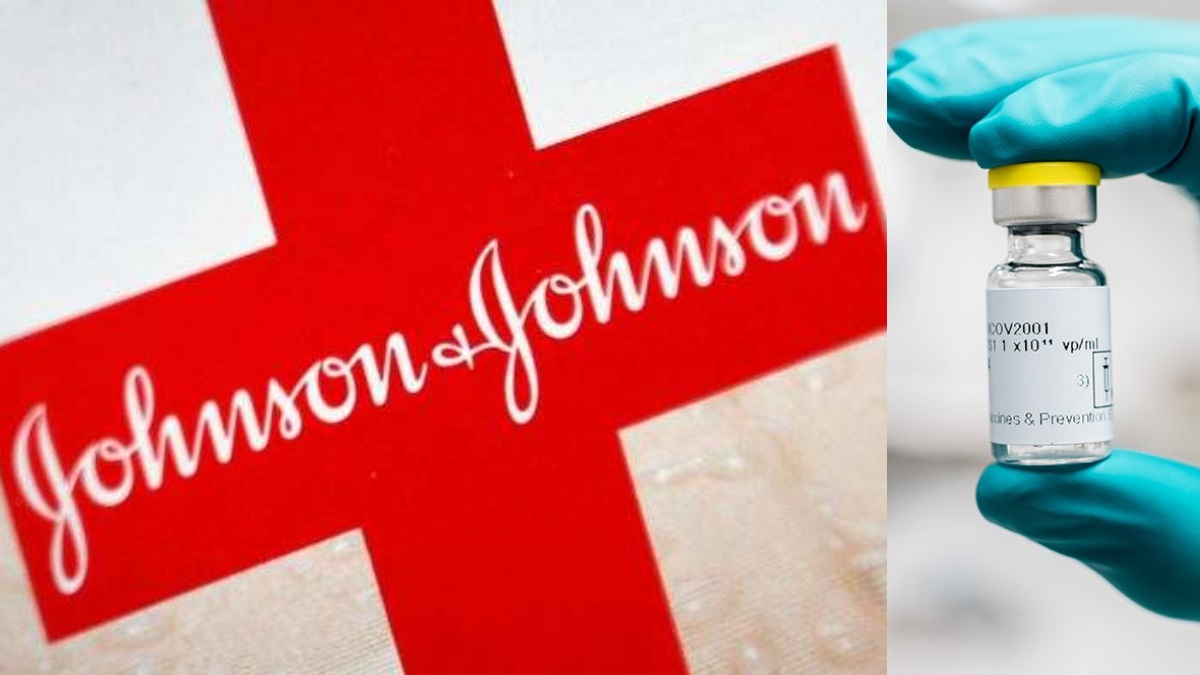 "We have temporarily pause further dosing in all our COVID 19 vaccine candidate clinical trials including the phase 3 ensemble trial due to an unexplained illness in a study participant. The participants illness is being reviewed and evaluated by the ensemble independent data safety monitoring board as well as our internal clinical and safety physicians" – Johnson & Johnson statement. 
This is not unexpected if you recruit 60,000 people because some are bound to get ill from other problems incorrect and unrelated to the vaccine. We also know that these vaccines have some side effects. Many people who are getting the vaccine are mostly getting some fever, but usually this fever is gone within one day and hence not a very big issue to worry upon. This is a regular procedure to hold the trial for a week or so just to find out what happened to this specific patient. They cannot say what the problem is with this patient due to privacy but this might not hold the trial for long. We have seen it with all other trials like with Moderna, Fisa and Oxford vaccine and now it's Johnson & Johnson probably we'll see it in later vaccines. There are now about 40 programs of different vaccines in clinical studies so this will come now like an avalanche of vaccines and news will spread around.
Both AstraZeneca and Johnson & Johnson are approaching the same method of vaccine, which is through the adenovirus and not the mRNA method. Johnson & Johnson CFO Joseph Wolk explains that there is a difference in pausing a clinical trial and being on hold. The difference between a pause is to allow for an adverse event to be investigated thoroughly as they do with all drugs across all therapeutic areas. On the other side, a hold is something that is done at the order or the role of a regulatory health authority. There is a very distinguishable difference even though a hold and pause sounds similar, said Joseph Wolk. So, Johnson & Johnson vaccine trials are currently only at pause to investigate the details of the adverse effect. The knowledge whether the patient is in placebo or the vaccine group is also unknown and it will only be known at the end of the trial, hence right now thorough investigation is going on from there side and its being reviewed now by a data safety and monitoring board.
In concern of other candidates, the most advanced ones like Moderna that recruited only 30,000 patients and just now they have informed that they will end it probably within a month or two months but recruiting 60,000 patients like Johnson & Johnson gives you safety. It's a kind of fair bottle that statistics will be better so Moderna with 30,000 may hit a block later on if they couldn't show statistics significance of benefit to the vaccine. So, there are always the different companies waiting for the pros and cons of recruiting more patients or less patients and we don't know who will be the actual winner. For now, the front runner is Moderna, a US company. The first generation of vaccines is expected to come out at the beginning of the next year. This will be the first lines of vaccines as they may protect only half if the vaccines or perhaps even less and new more improved vaccines will come within a few months so there are different approaches to develop vaccines. At least six, seven different approaches and 100 companies developing vaccines based on these Six it seven directions. We don't know who will actually be the runner at the end but in terms of speed, in terms of time probably it is expected to be Moderna and possibly Oxford's AstraZeneca vaccines. India is still in the race and is at a very advanced pace in developing a vaccine.