Stories
With The Prevailing Struggle Europe Gets Hit with Second Wave of Coronavirus  
Europe is grappling with the second wave of COVID-19 infections. Now, the government is racing to impose title restrictions but the question is – Is it too late? Two of Europe's biggest capitals are currently in trouble with Paris imposing overnight curfews and London considered banning people from meeting indoors to combat the spread of the virus. The World Health Organization's European office has said that the rising surge in cases causes great concern.
The fall-winter search continues to unfold in Europe with an exponential increase in daily cases and matching percentage increases in daily deaths. The evolving epidemiological situation in Europe raises great concern. – Boris Johnson (Prime minister of the United Kingdom)
London will enter a tie to COVID-19 lockdown from midnight on Friday as prime minister Boris Johnson seeks to tackle a swiftly accelerating second wave of coronavirus. But anger is slowly rising in the city over the economic, social, and health costs of the biggest curtailment of freedoms in decades. Matt Hancock, the UK health secretary said that there is an immediate need for their country to take firm and balanced decisions to keep this virus under control and this could be the only way to protect lives and livelihoods and calls for immediate action. He warns that any delay in action could mean more deaths from COVID, more deaths from non-COVID and it means more economic pain in the future because the virus seems to come down slower than it goes up. He urges that the first step is to stop it from going up and inform why it is important to suppress this virus or the journey of returning to a normal economy could become more difficult. Matt Hancock says that this not just affects the people hit by coronavirus but this could also affect the normal NHS services for non-COVID patients, it could make enduring safety for the elderly and vulnerable difficult.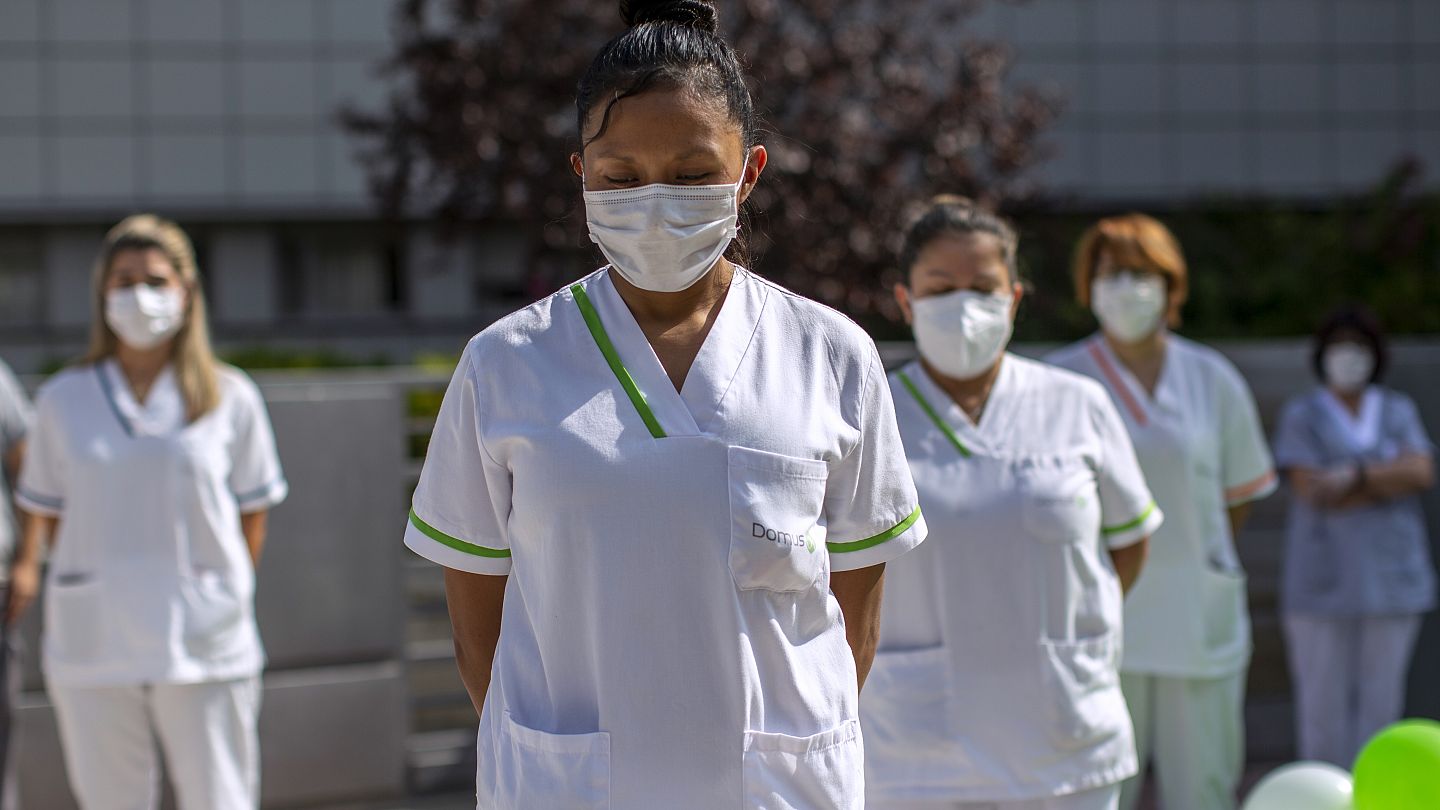 In Spain, the health minister has said that the coronavirus situation was very worrying. With coronavirus patients occupying 20 percent of the hospital capacity in Madrid since Spain exited a tough lockdown in June. The affection rate has soared with daily cases exceeding 10,000 from late August. Hospitalization is on the increase too, but the numbers of severe cases remain far lower than during the first wave. Chancellor Angela Merkel of Germany said that she and the leaders of Germany's 16 states have agreed on tougher measures. Limits will be imposed on the numbers of people at private events. If an area records more than 35 new infections per 100 thousand people over seven days or even more stringent caps will be enforced. If this number exceeds 50, Europe's biggest economy will also begin imposing mandatory mask-wearing in crowded places. 
The Netherlands which got away with some of Europe's lax regulations is also going into semi lockdown, it's strictest measures since March. All pubs and restaurants have been ordered shut but unlike, the schools and public transport will operate. The measures will last for four weeks with a review scheduled after two. The Netherlands has the highest per capita infection rate anywhere in the world, reporting a daily caseload record of over 7 thousand. The Europe has overtaken the US and India coronavirus figures which is quite a significant surge in cases. 
At the beginning of the summit which started yesterday and which is going on today, the president of the EU commissioner of underlying within minutes of beginning and opening the summit has excused herself and gone into self-isolation because one of her staff members had contracted the virus. That's the second time in just a few weeks that she has had to self-isolate because the virus has been around her. She is in Brussels, which is one of the hotspots right now. Pretty much everything on the European map is red. France is probably one of the biggest worries on the continent right now. A record number of new infections yesterday with more than 30 thousand new cases which is a record since the outbreak has begun. It's not alone in terms of making records this just as just yesterday multiple countries including Germany, Poland setting new records for the case levels. But one good thing is that the death numbers remain low in comparison with the spring. They are seeing a rapid spread right now, numbers spiking but they are not seeing the same kind of intensity they have seen before so remains to be seen exactly where things go. 
For the most part, the lockdown measures are going to be led by the member nations instead of the EU. The EU has made some progress in agreeing on a metric for what makes an area high risk which was something that they haven't agreed on because everyone was using different metrics for when cases got bad. So, what they have agreed on is 50 cases per 100 thousand residents over 14 days. That's allowed the EU to create a map showing high-risk areas created a platform of the agreement through which people can put in their travel bans. What it does show right now is that pretty much the entire block is red except for maybe Finland who is the only green country and some countries lie in Gray areas because they haven't submitted their data yet. As usual with the EU, bringing up sort of clunky solution to a very pressing emergent problem and that means the member states are going to be the ones who put in the measures as we have seen with France putting in a curfew that begins tomorrow, and Germany starting to explore some curfew options and setting a potential for more restrictions in the days ahead if numbers don't go down. So, can see that different nation doing different things, Brussels also are installing not a curfew but closed cafes and restaurants for a month. This wave is starting to hit hard again. 
For European economies that haven't even begun recovery from the first wave in spring, this new wave of infections is very bad news. This is the key problem facing European leaders right now. They know how much damage was done back in the spring through the generic all-purpose lockdowns that many installed. The EU economy as a whole contracted about 11% in the second quarter and that's massive. Different nations had it worse, some had it better including Germany for examples but they don't want to go through that again and getting an earful from business communities saying we don't want a generic lockdown and we'd prefer to avoid lockdowns in generals. But on the other side, they are hearing from epidemiologists who are pounding that message through something had to be done now as this is urgent. Even WHO has said that something has to be done to stop the chain of infections right now.
Now, look at what France has done, they are not instituting a general lockdown but naming several cities and locations where there would be a curfew beginning at 9. pm to 6. Am. This is problematic for a country where no one's really done with dinner by 9 pm and so we can imagine how the restaurant is upset by what it will do to their business. Uncertainty is the problem there for a lot of businesses across the EU as anywhere where there are lockdowns that are looking so it remains to be seen harsh these lockdowns are going to be and what it will mean for the general economy. But right now, it doesn't look good even if the lockdowns aren't put into place, people are going to be hesitant to go out, consumer confidence is down in Europe compared to past months in summer where there was a but if a lighter atmosphere that wasn't as bad as it is right now.