Stories
Women are more worried than men about coronavirus. Cecile Richards doesn't want that to keep female voters from the polls
Women are more worried than men about coronavirus. Cecile Richards doesn't want that to keep female voters from the polls
Even before President Trump's now-infamous tweet about mail-in ballots, the COVID-19 pandemic has made the question of how Americans can best vote safely this November a national concern.
It's a crucially important question, but it also risks oversimplifying the issue. What a voter needs to access and feel safe at the ballot box depends on a host of factors, including, in some cases, her gender.
Cecile Richards, former president of Planned Parenthood and co-founder of the left-leaning women's activist organization Supermajority has spent the last several months focused on mobilizing women for 2020 election. And to do so, the group is first trying to mobilize women now—urging them to fight for the right to vote safely during the pandemic.
"The reason women have the right to vote is that people did risk their lives," Richards says, referring to the protest tactics of the suffrage movement. She doesn't want anyone to have to place themselves in harm's way to get to the polls this year.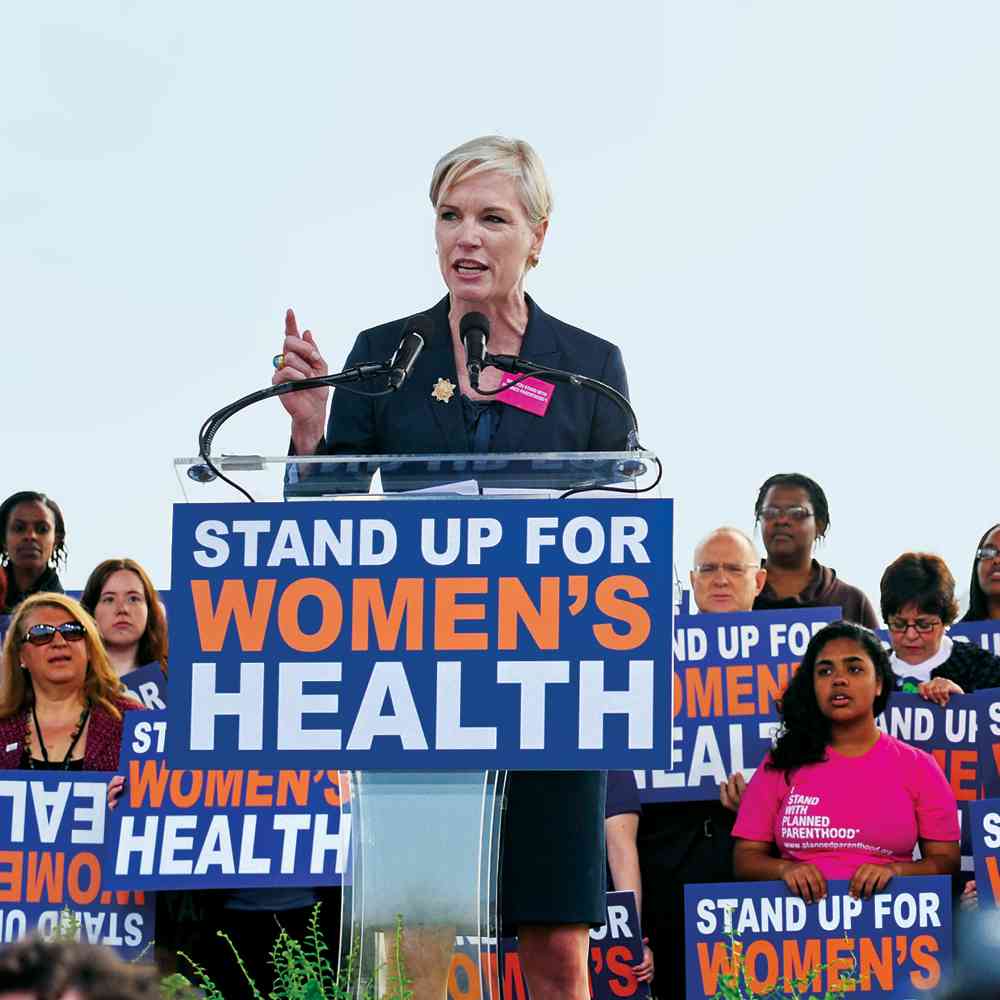 Supermajority is lobbying for early voting—intended to cut down on the sometimes-crowded lines at polling places—extended absentee voting, and online voter registration. If the organization and others fighting for the same cause are successful in convincing states to increase voting accessibility, women will certainly be able to vote in greater numbers in November.
If not—as is likely in states controlled by Republican governors and statehouses, who tend to agree with the president on this issue—the fight to ensure women's voices are heard this fall will be trickier.
Women, on the whole, already face greater hurdles than men when it comes to getting to the ballot box: a grandparent getting sick, a daycare that closes early, or a school that's not open. That caregiving work that so often falls to women is now some of the "most respected work in the country," Richards says. And paid domestic caregiving is most often done by women of color, who face additional hurdles exercising their right to vote.
While Supermajority hasn't yet polled women on their worries about the coronavirus and safety in November, Richards expects women's general concerns about the virus to extend to their willingness to show up for the presidential election.
An April survey by Gallup found that 80% of U.S. women were "very or somewhat worried" that someone in their family would be exposed to the coronavirus, compared to 68% of men. "We know women are much more concerned in general now about the health risks of COVID-19," she says. "They're more likely than men to be worried that someone in their family is going to be affected—it's logical that's going to apply to going out and standing in line to vote."
While the co-founders of Supermajority are aligned with the Democratic Party—and while expanded voting access has traditionally been a Democratic issue—Richards emphasizes that, now more than ever, the ability to vote safely applies to everyone, regardless of party affiliation.
"It's not a partisan issue," she says. "There's never been a better reason to solve this problem."
Source: Fortune