Trends
Top 10 Best Business Support Supplies Companies In USA 2023
Top 10 Best Business Support Supplies Companies In USA 2023
INTRODUCTION
Business support supply companies in the USA have seen a surge in demand since 2023. With the rise of digitalization, more and more businesses are turning to these services for their everyday needs. Companies are offering products such as virtual receptionists, web hosting, software development, accounting, legal services, and more. The increased demand for business support services has opened many opportunities for entrepreneurs and freelancers.
Many businesses rely on a combination of both in-house personnel and outsourced services. As such, suppliers specializing in support services can help manage the workload without hiring additional staff. Businesses can also benefit from partnering with suppliers that offer training and development of employees. This helps ensure that the team are well-equipped to deal with customer queries or technical issues.
The level of expertise required to provide quality service depends on the product or service delivered. However, some common traits among successful support services providers include excellent communication skills, problem-solving abilities, a good understanding of the industry, and the ability to quickly respond to customers' requests. Suppliers must also be willing to take on challenging projects and maintain high customer satisfaction.
In the US, dozens of suppliers are dedicated to providing business support supplies. These companies offer a wide range of services at competitive prices. In addition, many of these companies offer customized solutions tailored to specific business needs. Furthermore, they provide comprehensive customer service, making them an attractive choice for businesses of all sizes.
Business support supply companies are increasingly becoming critical to the US economy. Their services are essential to the success of businesses across the nation. These suppliers can help companies to remain competitive in today's ever-changing marketplace by providing timely, affordable, and reliable solutions.
IMPORTANCE
In 2023, business support supplies companies in the USA will become increasingly crucial for businesses of all sizes. Companies can access a wide range of products, from operational supplies and materials to marketing materials, needed to keep their businesses running smoothly and efficiently.
With the increased availability of reliable services, businesses can easily acquire necessary supplies while focusing on growth and other aspects of their business. Additionally, as technology advances, new and improved solutions become available that improve efficiency and reduce costs.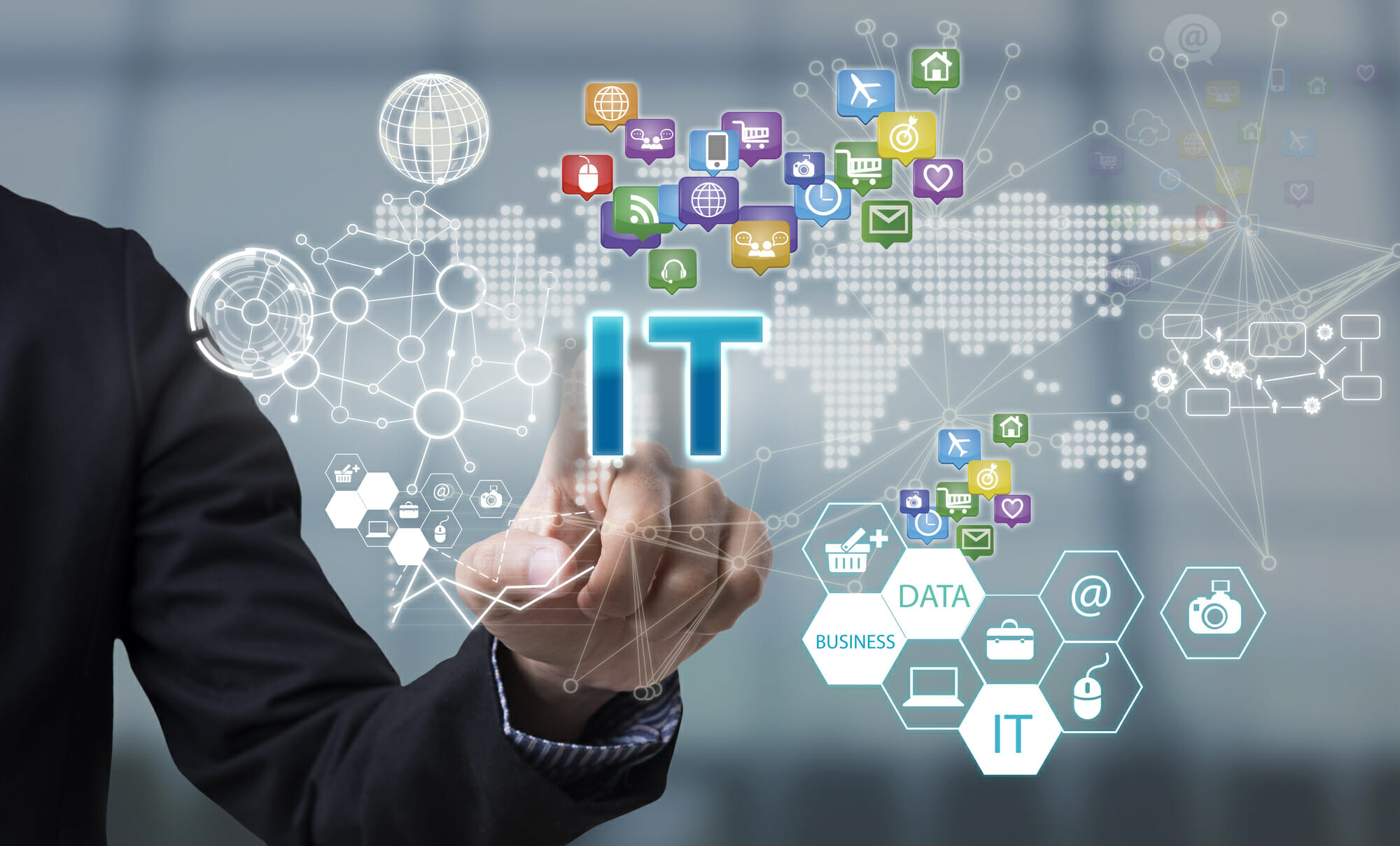 For example, 3D printing and robotics could help streamline the supply chain process. Furthermore, with more companies entering the digital space, businesses must ensure they have access to the latest technology and services to remain competitive.
Overall, reliable business support supplies companies in the USA in 2023 will be essential for the success of businesses of all sizes.
Here are the top 10 best business support supplies companies in USA in 2023
Amazon Business – Amazon is an e-commerce and technology company based in Seattle, Washington. Founded by Jeff Bezos in 1994, Amazon has grown to become one of the world's largest online marketplaces, offering products from millions of sellers around the globe. Amazon has diversified into cloud computing, artificial intelligence, digital streaming, and other fields. As of March 2021, Amazon had a market capitalization of nearly $1.7 trillion.
Amazon's core business is focused on selling products directly to consumers through its website, mobile apps, and retail stores. Amazon also offers third-party sellers the opportunity to list their items for sale on the site. Amazon also operates a marketplace that allows customers to shop for items from different sellers in one place.
Amazon has also developed several other services, including Prime Video, Prime Music, Kindle e-readers, Amazon Web Services (AWS) and Alexa voice assistant. The company's AWS is the world's leading cloud platform, providing a suite of web-based services used by large and small companies.
Amazon also offers other specialized services such as AmazonFresh grocery delivery, Amazon Go convenience stores, Amazon Home Services, Amazon Drive storage, Amazon Cloud Cam, Amazon Textract and Amazon GameOn.
In addition to its core business, Amazon is also involved in several philanthropic initiatives, such as supporting education, providing resources for rural communities, investing in renewable energy, and helping end homelessness. Amazon also recently launched its Climate Pledge program to tackle climate change.
Staples – Staples is a leading global workplace solutions provider and one of the world's largest office products companies. Founded in 1986, Staples operates in 26 countries and has over 1,500 retail stores worldwide.
The company offers a broad range of products and services for the workplace, including office supplies, paper, ink & toner, technology, facilities, breakroom supplies, print and document services, furniture, and business services. Staples also provides personalized services such as free delivery, easy returns, tech support, recycling, and rewards programs.
In addition, Staples creates custom solutions for businesses and offers tools and resources to empower small business owners. Staples strives to help people be more productive, connected, and inspired, providing customers with the best value, selection, and service.
From helping customers find the right office supplies for their projects to providing tailor-made solutions for businesses big and small, Staples is committed to delivering customer satisfaction.
Office Depot – Office Depot is a global supplier of office products and services. It has a wide range of offerings, including printing, technology, furniture, and school supplies. The company operates over 1,400 retail stores in more than 57 countries worldwide and a portfolio of websites and mobile applications.
Office Depot is the largest retailer of office solutions, offering more than 10,000 products from leading brands, including HP, Dell, Lenovo, Canon, Epson, Brother, and Xerox. The company also provides various services, such as technical support, delivery, and installation.
Office Depot has an experienced team of professionals dedicated to finding new solutions to help businesses succeed by providing quality products and services at competitive prices. In addition to its retail locations, the company operates several business-to-business delivery centres throughout North America and Europe.
Office Depot also offers customized printing solutions, including personalized stationery, banners, signs, business cards, brochures and letterheads. Additionally, the company provides document shredding, scanning and archiving services.
Its comprehensive product selection, convenient store locations and knowledgeable staff make Office Depot an attractive option for businesses looking to purchase supplies and services.
Quill – Quill Company is a tech startup founded in 2023 by three friends. Its mission is to provide innovative solutions to everyday problems and make the world a better place. They strongly focus on artificial intelligence, machine learning, and natural language processing technologies.
Their products are designed to be user-friendly, intuitive, and powerful. Quill's flagship product is an AI-powered virtual assistant app that can help people manage their daily tasks and keep track of their schedules. Additionally, the company also provides custom software development services for businesses.
Quill has established itself as a leader in AI technology with its groundbreaking research and innovative products. The team at Quill works hard to ensure their products are constantly improving and advancing the state-of-the-art.
With a solid commitment to customer service and innovation, Quill is poised to become a significant player in the AI industry.
ContractedOffice.com – ContractedOffice.com is a leading provider of office solutions for businesses of all sizes. We provide complete office space solutions, including office furniture, cubicles, office chairs, desks and other office accessories. We offer a wide selection of products to meet any need or budget.
Our experienced team will help you create the perfect office space for your business. We also offer custom installation services and can deliver and set up your office furniture. With our commitment to customer service, we strive to ensure that each customer receives the best possible service.
Our mission is to ensure clients feel comfortable and satisfied with their office space. We take pride in providing quality office solutions that are stylish and functional.
Shopify is a leading e-commerce platform for businesses of all sizes, providing tools to help merchants start, grow, and manage their online stores. Founded in 2004, Shopify now powers over 1 million businesses in 175 countries. With an intuitive, easy-to-use platform, Shopify helps merchants create beautiful online stores quickly and efficiently, offering a range of features that make managing an online store more accessible than ever before.
Shopify's products include website building, payment processing, inventory management, product fulfilment, customer service, shipping and marketing. With its wide selection of free and paid themes, merchants can customize their store to fit their brand identity and showcase their products in style.
Shopify also provides powerful analytics and reporting capabilities so merchants can track sales, generate insights and make informed decisions about their business. Shopify also offers a wide range of mobile apps, allowing customers to shop and make payments from their mobile devices.
With its broad range of features and integrations, Shopify makes it easy for businesses of all sizes to sell online.
Wayfair – Wayfair is a leading online home goods retailer founded in 2002. It specializes in providing a wide variety of furniture, home decor, kitchen items, and more for all types of homes. Wayfair operates through its website, mobile app, and physical stores.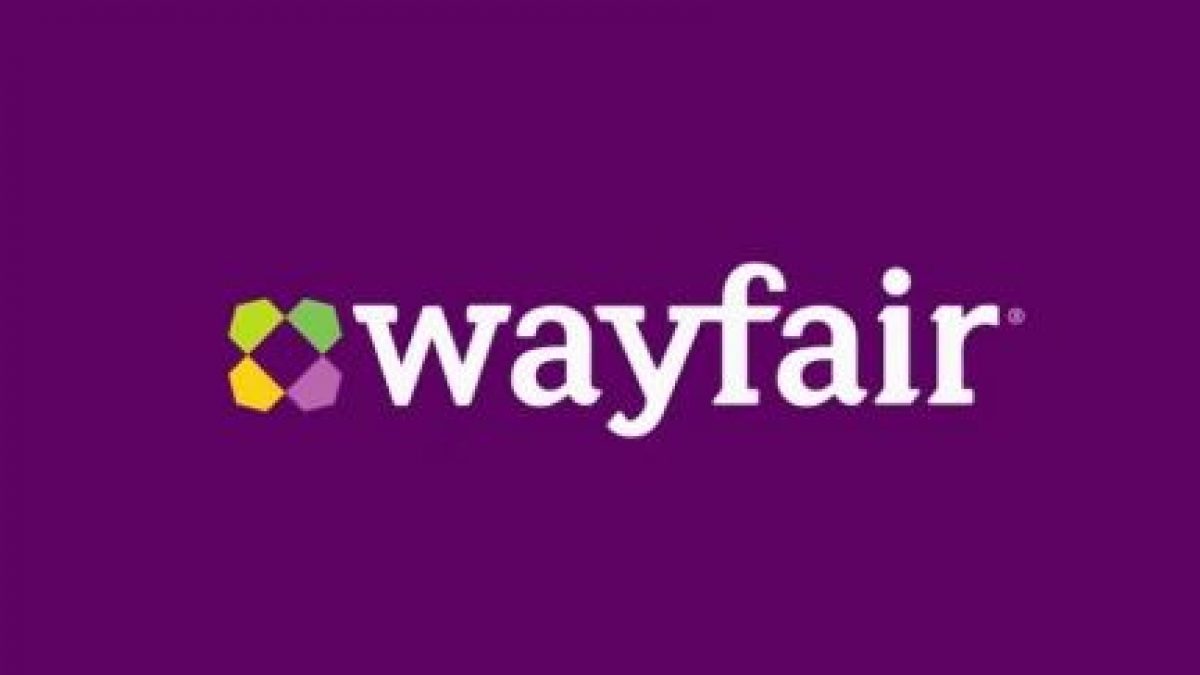 The company has an extensive inventory of over 10 million products and offers customers an easy-to-use shopping experience. Wayfair also provides free shipping on orders over $35 and free returns within 30 days. The company's Price Match Guarantee also ensures customers find the best price on any product they purchase from Wayfair. With its customer-first approach, Wayfair provides shoppers feel confident when shopping with them.
Furthermore, their highly experienced customer service team helps shoppers find the perfect item for their homes. Wayfair prides itself on having something for everyone, regardless of budget or style. They offer a range of products, including exclusive designer collaborations, limited-time sales, and discounts.
By being dedicated to giving customers the very best selection and value, Wayfair has become one of the largest e-commerce companies in the world.
Costco Business Center – Costco Business Center is a business warehouse membership club offering discounted pricing and exclusive services for businesses and commercial customers, including bulk shopping, wholesale prices, and additional services such as printing, custom food orders, and similar services.
Costco Business Center is part of the giant Costco Wholesale Corporation, which operates over 700 warehouse stores worldwide. The Business Centers are designed to make it easier for businesses to save money by buying products in bulk and taking advantage of special discounts offered through the corporate program.
In addition to saving money on supplies and other items, businesses can also take advantage of services such as custom printing, custom food orders, and event planning. Costco Business Center also offers various services and solutions to help small businesses grow and succeed, including business consulting, training, networking opportunities, and more.
Buying bulk items at Costco Business Center is convenient and cost-effective, enabling companies to maximise their purchasing dollars. With over 500 Business Centers worldwide, you can easily find the nearest one and start taking advantage of all the benefits of being a member.
Walmart Business – Walmart is a multinational retail corporation founded in 1962 by Sam Walton. With more than 11,500 stores and e-commerce websites in 28 countries, Walmart is the world's largest retailer and one of the largest companies in the world.
In 2019, Walmart reported over $514 billion in revenue. Walmart employs 2.2 million associates around the globe and serves customers and members more than 265 million times per week at its stores and online. Walmart offers a wide range of products, from groceries and apparel to electronics and home furnishings, financial services, digital photo processing and pharmacy.
Walmart is also committed to sustainability through its various efforts to reduce waste and energy consumption. Through their Project Gigaton initiative, which launched in 2017, Walmart set an ambitious goal to avoid one gigaton of greenhouse gas emissions from its global value chain by 2030.
Walmart also emphasizes giving back to its communities, donating more than $1.5 billion in cash and product donations worldwide annually.
Target Business Solutions – Target Business Solutions is a leading business solutions and services provider to organizations worldwide. Founded in 2020, Target Business Solutions quickly became an industry leader in innovative solutions to complex problems.
We specialize in enterprise resource planning (ERP) systems, customer relationship management (CRM), enterprise mobility solutions, cloud-based systems, data analytics, and IT consulting. Our experienced team of professionals provides customers with the knowledge and resources to make informed decisions, streamline operations, and increase efficiency.
Our ERP solutions help businesses manage all aspects of their operations, from supply chain and financials to customer service and accounting. We provide customized solutions tailored to the specific needs of each customer, ensuring that all processes are integrated smoothly, efficiently, and effectively.
Our CRM solutions are designed to help businesses build better relationships with customers, prospects, and vendors through enhanced customer experience and improved customer engagement. Our enterprise mobility solutions enable companies to operate more productively and efficiently by connecting employees, partners, and customers across multiple devices.
We also offer cloud-based solutions, enabling businesses to store and access data securely from any device, anytime and anywhere. Our data analytics solutions are designed to give companies insights into how their customers behave, enabling them to make informed decisions about their products and services.
Finally, our IT consulting services help businesses optimize their technology infrastructure and ensure their systems are up-to-date with the latest security protocols.
At Target Business Solutions, we strive to provide our customers with the best solution for their needs. Our experts work closely with our clients to understand their unique requirements and develop custom solutions that meet them.
We believe in creating long-term partnerships with our customers and pride ourselves on delivering cost-effective results that exceed expectations. From identifying opportunities to maximizing efficiencies, our team will be there every step of the way to ensure your business succeeds.
CONCLUSION
The business support supplies industry in the USA has been experiencing a significant boom in 2023. The industry has been growing at a rapid pace as companies invest heavily in new technology and products. The use of innovative strategies has helped businesses to maximize their productivity and save time and money. Additionally, the industry is witnessing an increase in demand for products such as office supplies, printing materials, packaging, and other essential items.
Companies are constantly innovating to stay ahead of the competition, and the industry is seeing an influx of new products and technologies. This has created a highly competitive market where businesses are continually striving to offer the best quality products at the most reasonable cost. As a result, customers are taking advantage of emerging trends and improving customer service, which has increased their demand for products and services.
Businesses are also looking to expand their presence and increase their market share by diversifying their product offerings and entering new markets. They are making strategic investments in technology and equipment to improve their manufacturing processes and enhance their supply chain management. The industry has also seen an increase in online sales as businesses adapt to changing consumer preferences and behavior.
The outlook for the industry is positive, with solid growth expected to continue. The demand for essential supplies and services is likely to remain high, especially as more businesses embrace digital transformation and shift to remote work. The industry is poised to benefit from this trend by offering a wide range of products and services that cater to the needs of modern businesses.
In conclusion, the business support supplies industry in the USA is experiencing a period of strong growth, driven by innovation, emerging trends, and an increase in demand for essential supplies and services. The industry is expected to continue growing in the coming years, offering new opportunities for businesses and customers alike.