Trends
5G Technology Revolution: India Named World's Most Affordable Market By Bill Gates!
Understanding the Implications of Bill Gates' Declaration: India Leads the Way as the Most Affordable 5G Market in the World.
When and how to put 5G technology into action has been the subject of a lot of discussions. 5G is frequently referred to as the "next big thing" in technology due to its speed and the potential it possesses to alter a variety of different industries. If widespread adoption of 5G occurs, it is projected that the ways in which social, economic, and communication systems function will be altered.
The high cost of constructing 5G networks and infrastructure has been a huge difficulty for poor nations like India. Specifically, this issue has presented a substantial obstacle.
Bill Gates believes that India is the country with the most competitively priced 5G market. This argument is fascinating to a wide variety of audiences, including those who are passionate about information technology (IT), executives of corporations, and governments from all around the world. This article takes a look at India's 5G infrastructure, discussing both its prospective benefits and drawbacks as well as the effects it is having right now.
Current State Of 5G In India
The rollout of 5G services across the entire country of India is gaining rapid momentum. Both the infrastructure of India's 5G network and its coverage are in a terrible state at the moment. The Telecom Regulatory Authority of India (TRAI) claims that there is just one 5G network now operational in India, and that network is only available in a select few locations.
The transition to 5G technology in India has been slow for a variety of different reasons. One of the most significant problems is the high cost of Spectrum. Because the Indian government sells spectrum to private phone operators through auctions, the country's spectrum is extraordinarily expensive. When the cost of 5G equipment and network coverage is passed on to customers by telecommunications firms, the great majority of customers are unable to afford it.
Another challenge that stands in the way of India adopting 5G technology is the country's deficient infrastructure. It will be a huge job to build infrastructure that can work with India's many different landscapes. In India's rural areas, where a significant portion of the country's population lives, it is more challenging to establish 5G networks.
Bill Gates' Comments On India's 5G Market
In a recent interview, Bill Gates praised India for its efforts to offer its inhabitants access to 5G technology. These efforts were the subject of the compliment. He made the remark that "much effort has gone into making 5G available to the people of India" and that "it is a model for the rest of the planet." It is significant that one of the most powerful personalities in the information technology industry has sponsored India's 5G sector.
The contribution that Gates makes to India's 5G industry is extremely important for a variety of reasons. Given that Gates is well-known for his contributions to technology, the fact that he is supporting the 5G market in India lends credibility to the country's efforts to adopt the new standard.The fact that Gates is a philanthropist means that his support for India's 5G effort will encourage other philanthropists and foreign organisations to support the programme as well.
Implications Of India's 5G Affordability
It would be noteworthy if India was successful in the 5G market if it were to have an influence. The fortification of relationships maintained by digital means is one of the results that is most readily apparent.
More people in India now have access to high-speed internet thanks to the introduction of 5G technology, which may help in the effort to close the digital divide that exists between urban and rural sections of the country. The introduction of 5G technology will bring about major improvements in e-government, e-commerce, and e-health services, all of which will have a big impact on the expansion of a nation's economy.
The low price of 5G internet service in India is another benefit, as it helps the country's economy grow. It's possible that the economy will benefit from the widespread use of 5G networks because it will likely boost creativity and productivity and create new jobs. The availability of 5G infrastructure and network coverage at a low cost could attract investment from other countries and make it easier for businesses in the United States to grow their operations abroad.
There is a possibility that the lower cost of 5G in India will have an effect on the environment. 5G technology could help cut down on greenhouse gas emissions by making improvements to transportation, waste management, and energy use. This could help India reach its goals for slowing down climate change and keeping its promise to cut carbon emissions.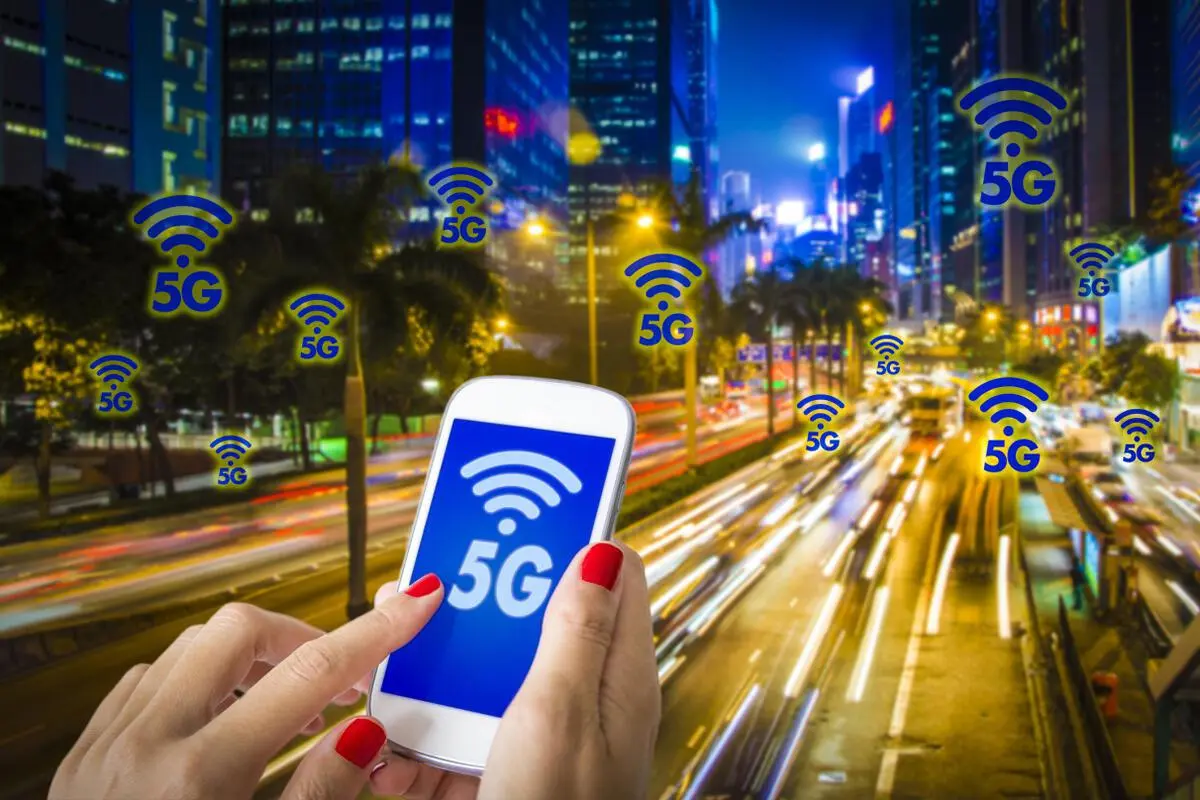 Challenges And Opportunities For India's 5G Market
Although it is commendable that India is making an attempt to make 5G technology more available and affordable, the country still faces a number of obstacles in this endeavor. One of the most major problems is that there is a lack of key infrastructure. Creating the essential infrastructure in such a huge nation is a difficult and time-consuming task.
In addition, India has a sizable population living in rural areas, which makes it more challenging to roll out 5G to more remote areas. India would need to make investments in its infrastructure and come up with new solutions if it wanted to bring 5G networks to the country's rural areas.
In addition to this, India must also contend with heightened competition from economies located in other countries. There are only a handful of countries that have made substantial headway in rolling out 5G everywhere, including the United States, South Korea, and China.
Some countries have made significant investments in research and development, which has enabled their telecommunications companies to provide 5G infrastructure and network coverage at prices that are comparable to those offered by other countries. In order for India to maintain its position as the industry leader, it is necessary for the country to make investments in research and development and cultivate an environment that is appealing to international investors.
India can now take advantage of more opportunities because putting 5G everywhere in the country is cheap. One approach is to collaborate with technological companies based in other countries. Quite a few international IT companies have shown an interest in making financial investments in India's 5G industry. This kind of collaboration has the potential to assist India in the development of new technology and infrastructure that are necessary for the widespread deployment of 5G networks.
The very low cost of 5G in India enables the region to generate new ideas that were not previously viable. The development of new technology and operational procedures is required before 5G can see widespread adoption. India is able to generate cutting-edge solutions that are well received not only within the country but also in other parts of the world because the country invests in its own research and development.
Impact Of India's 5G Affordability On Small And Medium-Sized Businesses
Small and medium-sized enterprises (SME) are very important to the Indian economy because they employ millions of people and make a large contribution to GDP. The introduction of the 5G market in India could have a big impact on a lot of different industries, especially the digital and technology ones.
Small and medium-sized businesses (SMEs) would benefit a lot from 5G technology because it would make it easier for them to connect to the internet and speed it up. It is not out of the question that this will lead to a rise in overall sales, income, and potential employment opportunities.
In addition, the cost of 5G service in India is competitive, making it possible for smaller and medium-sized organizations to take advantage of previously pricey technologies and services. This could make it easier for smaller companies to compete in the global market by allowing them to give superior goods and services to their customers.
The fact that 5G is now available in India affects small and medium-sized businesses in fields other than IT. When used correctly, 5G technology can help non-technical fields like medicine, education, and farming. For instance, fifth-generation wireless (5G) technology can make it easier to use telemedicine and online education in remote locations. One way to make farming more efficient is to provide farmers with up-to-date information about the state of the weather as well as the value of the products they produce in the marketplace.
There is a possibility that it will be difficult for small and medium-sized businesses (SMBs) to adopt and make use of 5G technology. It is a problem that most people do not understand or are unaware of the benefits that 5G technology offers. It's possible that many small and medium-sized businesses won't be able to fully utilise the capabilities of 5G technology.
To find a solution to this problem, organisations hailing from both the public and commercial spheres ought to collaborate on the development of educational campaigns and training programmes that place an emphasis on the advantages that 5G technology offers to small and medium-sized businesses.
Another challenge is tracking down devices that are compatible with the 5G network. It is quite unlikely that a large number of small and medium-sized businesses will have access to devices that are capable of 5G. The public sector and private industry need to work together to find a solution to this problem if we want 5G technology to be available to everyone at a reasonable price.
In addition, India's small and medium-sized businesses (SMBs) stand a good chance of reaping enormous benefits from 5G services if they are priced affordably. If they have better connectivity and quicker internet, small and medium-sized businesses have the ability to grow their businesses, make investments in cutting-edge technology, and provide goods and services that are superior to those of their competitors.
Yet, there are still problems that need to be fixed, such as a lack of expertise and equipment that is compatible with 5G. India's government could boost the economy if it was willing to make the necessary investments and put in place the right rules to help small and medium-sized businesses grow.
Conclusion
It is also possible that India's low cost of living contributed to the country's economic success in the 5G era. If Bill Gates is backing the Indian 5G firm, it shows that India is putting in a lot of work to use the technology.Widespread use of 5G technology could have big effects on the country, such as improving digital connections, boosting economic growth, and protecting the natural environment.
Although it is commendable that India is making an attempt to make 5G technology more available and affordable, the country still faces a number of obstacles in this endeavor. The lack of suitable infrastructure and the need to compete with other emerging economies is India's primary challenges. India is also facing increasing levels of international competition. Yet, India's access to low-cost 5G networks allows other opportunities, such as working together with multinational information technology businesses and investing in domestic research and development.
Although India's 5G business is still in its infancy, the country has acquired a favourable reputation on the world stage because of its affordable prices. With the right investments and a sound business plan, India has the potential to become a world leader in the 5G industry. Both the nation's economy and its society will benefit from this development.
edited and proofread by nikita sharma