Trends
10 Major Problems faced by the Indian Economy.
10 Major Problems faced by the Indian Economy.
The largest democracy in the world, India has made great strides in recent years. Right now, our economy ranks third in the world (in purchasing power parity terms). But you can't help but adopt the typical Indian mentality of "chalta hai" (leave it be).
Moreover, we have "jugaad" for everything. But in between, we must not overlook commonplace problems that continue to obstruct the country's progress. These cultural, political, and economic aspects should be taken into the account to improve our society's current state.
Corruption, crime, the state of the road system, and other issues need to be investigated immediately. More people are becoming aware of problems because of the development of knowledge and technology. To address these issues, brand-new organizations are emerging. The activists engaged are making a major effort to tackle these issues at their source.
Every society has to deal with these economic issues: how to make the most of finite and scarce resources. There is a problem with the Economy. Due to the fact that there are more people than there are resources to meet their needs and wants, there are challenges.
India, a developing economy, encounters the same issues as other economies. The social difficulties the country faces because the result of the growth is added to this.
Three Primary Economic Issues
What Should I Make?
Societies choose the ideal mix of products and services to satisfy their diverse needs and interests.
How do I create?
The Societies must also determine which aspects work best together to get the intended results for the products and services.
Who is Producing for?
The last query is: for whom should we produce? Societies must decide which group of people will profit from the results of economic activity; how much they will receive is a separate issue. It is known to be the "Problem of Distribution" in many circles.
With a 4.1% rise in GDP (gross domestic product) in Q4 of 2021–22, the Indian Economy expanded at its worst pace in a year. According to the National Statistical Office (NSO), the Economy boosted by 8.7% for the fiscal year 2021–2022 as opposed to the earlier projection of 8.9%. In the first three-quarters of FY22, it increased by 20, 30, and 5, 4 percent, respectively. Experts claim that a favorable baseline effect contributed to India's 2021–22 GDP growth rate reaching one of the greatest in recent memory, giving it one of the world's fastest-growing major economies.
Mentioned below are the ten major problems that are faced by the Indian Economy that needs to fixing in order to have a smooth functioning of the country. 
1. Economic Growth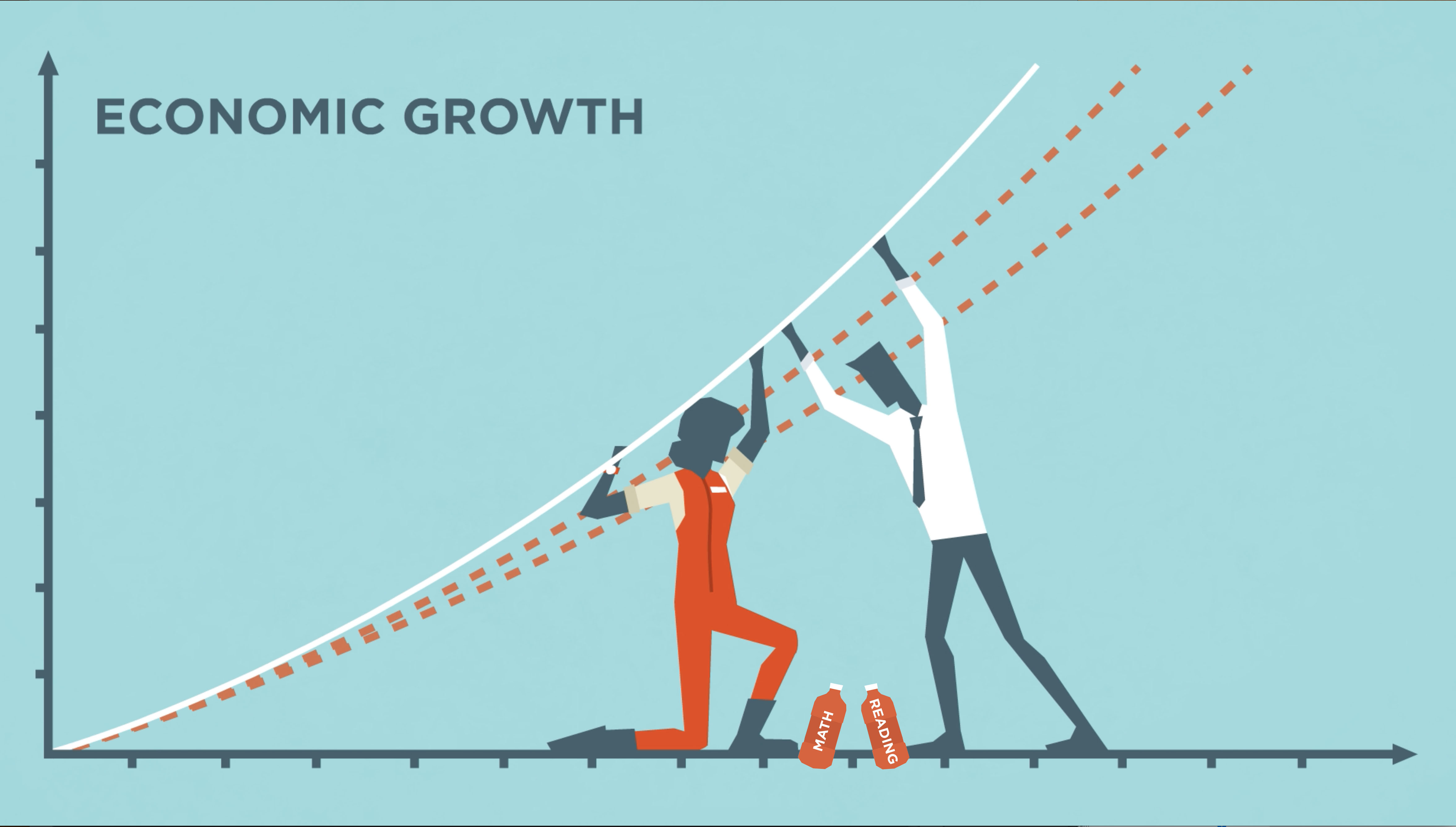 To effectively satisfy the needs of her 1.29 billion citizens for inclusive and sustainable growth, India must establish an aggressive growth interaction refers of 10%. India's GDP growth is estimated to be approximately 7.5 percent on average, which is a necessary base annual growth to follow the goals and strategies for the nation's development. India's consistent growth serves to be a catalyst for promoting world economic expansion. Therefore, other countries in that region and beyond have a stake in its success.
India still faces significant obstacles to achieving equitable and sustainable economic and social growth, including the budget deficit, declining industrial credit, and private sector investment, and slower imports of capital goods.
Through regional and global partnerships, sustainable growth can be facilitated by low-carbon green development, infrastructure improvement, and entrepreneurship. Depending on how well it can be used, India's young and quickly expanding working-age population likewise offers both a potential and a burden.
2. Low rates of tax collection.
The Economist claims that India has one of the lowest tax-to-GDP ratios in the entire world. Only 12 percent of India's GDP is made up of tax revenue. Compared to the 45 percent EU average. This low tax collection rate is a result of pervasive corruption, tax evasion, and complex tax laws.
In 2017, Narendra Modi introduced the general sales tax (GST), which has a single tax rate rather than many tax rates imposed at various stages of production. This was done in an effort to increase revenue collection rates and lessen difficulties. (The Economist's tax gamble under Modi)
India correctly stressed that wealthy nations should assist developing countries in expanding their use of renewable energy sources. However, the West is probably too self-centered to pay all of its debts, and underdeveloped countries may have to assist themselves with the transformation society so desperately needs.
The wealthy residents of India, who are becoming more affluent and prosperous, may be a source of funding. According to a 2018 Oxfam analysis, the wealthiest 10% of Indians own 77.4% of the nation's income (compared to 73 percent the year before).
According to the analysis, 1% of India's population controlled 58 % of the nation's wealth, compared to 1% of the global population containing 50% of global wealth. This small group's total income in 2017 was almost equal to India's budget for that year. The wealth of India's top 100 business people increased by 26% in 2017.
3. Technology governance
Technology governance is a concept in public policy that aims to create knowledge-based, open, and effective systems for more solid social cohesion and sustained economic growth. Therefore, technology governance is essential to transforming and changing the development and advancement in the improving practices and dynamics of government (central and state), private organizations, media, non-governmental organizations, and society.
The country's extensive food security and other social security initiatives for reducing poverty have implementation issues, including leakages, abuse, wastage by non-beneficiaries, and provisions not reaching the intended recipients. National e-governance infrastructure development has already started specific enhancements.
To increase implementation, transparency, accountability, and limit leakages of public and commercial institutions, more information, education, and communication (IEC) programs, improved technology processes, further reforms, monitoring, and assessment are necessary.
4. Construction of infrastructure
 India needs to invest at least $1 trillion in new infrastructure. Infrastructure development investments from the public, commercial, and public-private sectors are necessary for the world's fastest-growing economy to expand. The Asian Development Bank, New Development Bank, and Asian Infrastructure Investment Bank provide additional funding for the nation's infrastructure and environmental sustainability.
The ability to invest in infrastructure also decreases poverty and inclusive growth and advancement in the nation and the region, as well as creates jobs for the vast working-age population (500 million).
5. Entrepreneurship
India boasts the world's most significant young population, with 28% of its 1.29 billion people between the ages of 10 and 24. Young Indians nowadays have never-before-seen benefits and aspirational chances. As more and more Indian youngsters look to take advantage of the opportunities offered by a growing economy, India faces the issue of supporting their expanding entrepreneurial aspirations.
These young people are intelligent, capable, well-informed, and impatient for quick results. To enable young people across all socioeconomic and strata to turn ideas into reality, both public and private initiatives are crucial for improving procedures and structures, as well as providing assistance, training, easily accessible financing, workshops, and other supporting equal opportunities. Therefore, their businesses' success will help the nation's development, for instance, by generating income and jobs or social entrepreneurial that address inequality and poverty.
6. Reducing poverty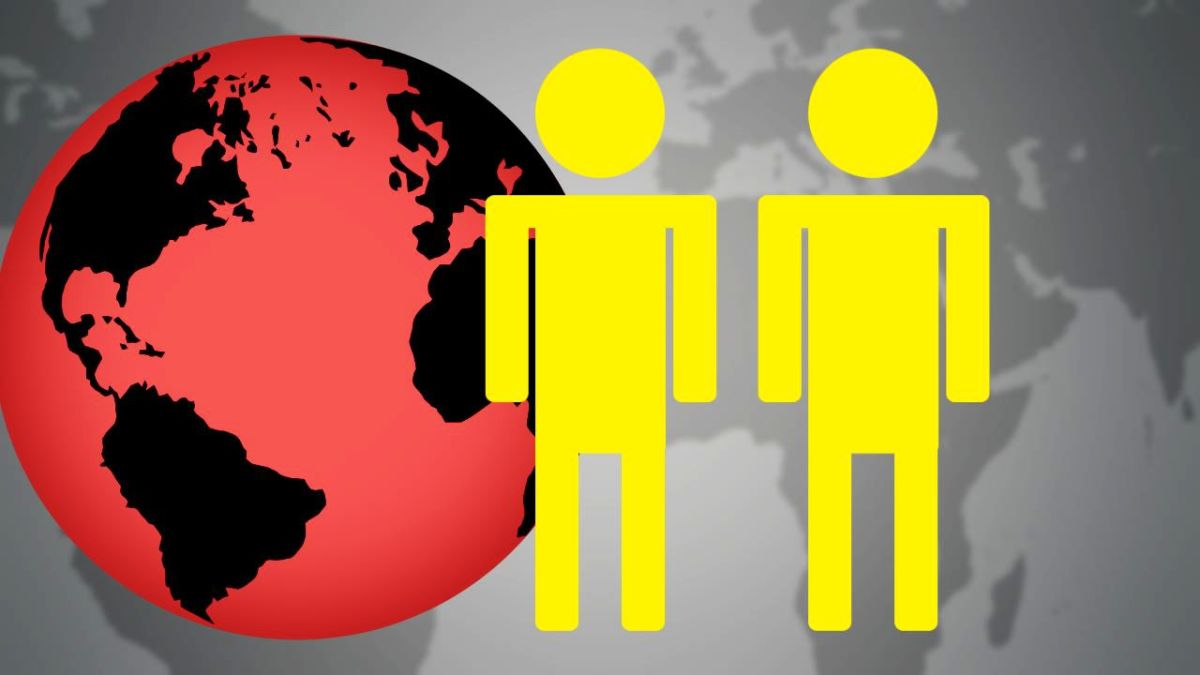 After nearly 70 years of independence, India still has a low per capita income and a highly unequal economy in terms of wealth and income distribution. Inequalities have been growing in India throughout time. Mass poverty is the logical result of enormous inequity. Only the wealthy 5% of the population in India have the same amount of the country's income, while nearly 60% of the population overall share one-third of it.
The issue of poverty is made worse by this imbalance. More than 50% of all people in 1972–1973 were considered to be below the poverty level.
It decreased from 36 percent in 1993–1994 to roughly 27.5 percent in 2004–2005 due to some economic progress. In summary, the Indian Economy continues to sputter under the grip of poverty. In India, the poverty proportion decreased from 37% in 2004-2005 to 22% in 2011-2012. (Planning Commission data).
One in five Indians, or 22% of the population, experienced extreme poverty in 2011–12. The World Poverty Clock predicts that by 2022, this percentage will drop to 5%. However, 80% of India's impoverished reside in rural. The poorest regions are Rajasthan, Madhya Pradesh, Uttar Pradesh, Bihar, Jharkhand, Orissa, and Chhattisgarh. According to World Bank figures, 43 percent of the impoverished fall within the Scheduled Caste or Scheduled Tribe classifications (2016). Government must pay prompt attention to this discrepancy.
According to the Pew Research Center, the pandemic has caused a massive reduction in the middle class of about 32 million people in the country, despite the World Poverty Clock's claims of a decrease in poverty. The analysis sheds insight on how the pandemic year caused the number of people living in poverty—defined as earning $2 or less—to double, from 59 million to 134 million.
7. Job stagnation
The Reserve Bank of India's most recent statistics shows that manufacturing shrank for the first in seven years, from a growth rate of 12.9 percent in 2009–10 to -3.7 percent in 2015–16, while investment plans have been falling in recent years. There has always been a tenacious belief that bringing in new capital investments will inevitably result in job growth. But it is becoming more evident that the association is dubious.
According to a study by the International Labor Organization (ILO), India's employment elasticity, a standard indicator of how employment growth reacts to GDP growth, fluctuated between 1991 and 2007 at 0.3.
In other words, a 1% increase in overall economic growth resulted in a 0.3% increase in employment. Since then, that percentage has been dropping fairly dramatically, and it is presently only around 0.15%.
A year ago, the total index for April 2017 was 10.9 percent lower. In comparison to April 2016, there were 10.9 percent fewer new jobs created in the month. The comprehensive index for April 2017 was also lower than it was in July 2015.
8. Joblessness
As we have already seen, India is experiencing a severe employment problem. And because education in India is already in such poor shape, both the quality and number of it are making matters worse. We will continue to generate low-quality workers if there is no good universal education at the primary, secondary, and postsecondary levels.
A little over 10 percent (48 million) of literate young people in India are currently graduates or hold higher degrees. The majority of young people—nearly 53%—have completed their secondary education through the 12th grade.
However, many sources claim that the absence of professional skills among those educated adolescents is one of the leading causes of the high number of unemployed grads million as of the most recent count.
Even while the number of job seekers climbed by 2.5 percent yearly between 1971 and 1999, the proportion of unemployed people in India expanded by a factor of 10 times, while the likelihood of finding work increased at a far slower rate of 1.8 percent. There were 40.7 million registered job searchers in 2006–07. Since the beginning of the economic reform era, the rate of unemployment has been steadily climbing. In 1993–1994 it was 1.96 percent; in 2004–05 it was 2.39 percent.
However, the 2.89 percent increase in employment from 2004 to 2005, compared to 0.98 percent from 1999 to 2000, is a positive improvement. However, in recent decades, employment growth has not kept pace with the rate of labour force expansion. Our current situation is "jobless growth."
When compared to 1.20 percent in 1983-1994, the rate of rising of employment in the organized sector fell to a negative 0.31 percent from 1994 to 2005. Some refer to it as "job loss growth."
In addition, there is a significant level of underemployment and covert unemployment in Indian agriculture. Also found in urban areas is hidden unemployment. Despite substantial investments made throughout the plan period, it is pretty tragic and contradictory that the unemployment crisis has grown to enormous proportions. This is a significant loss of human capital.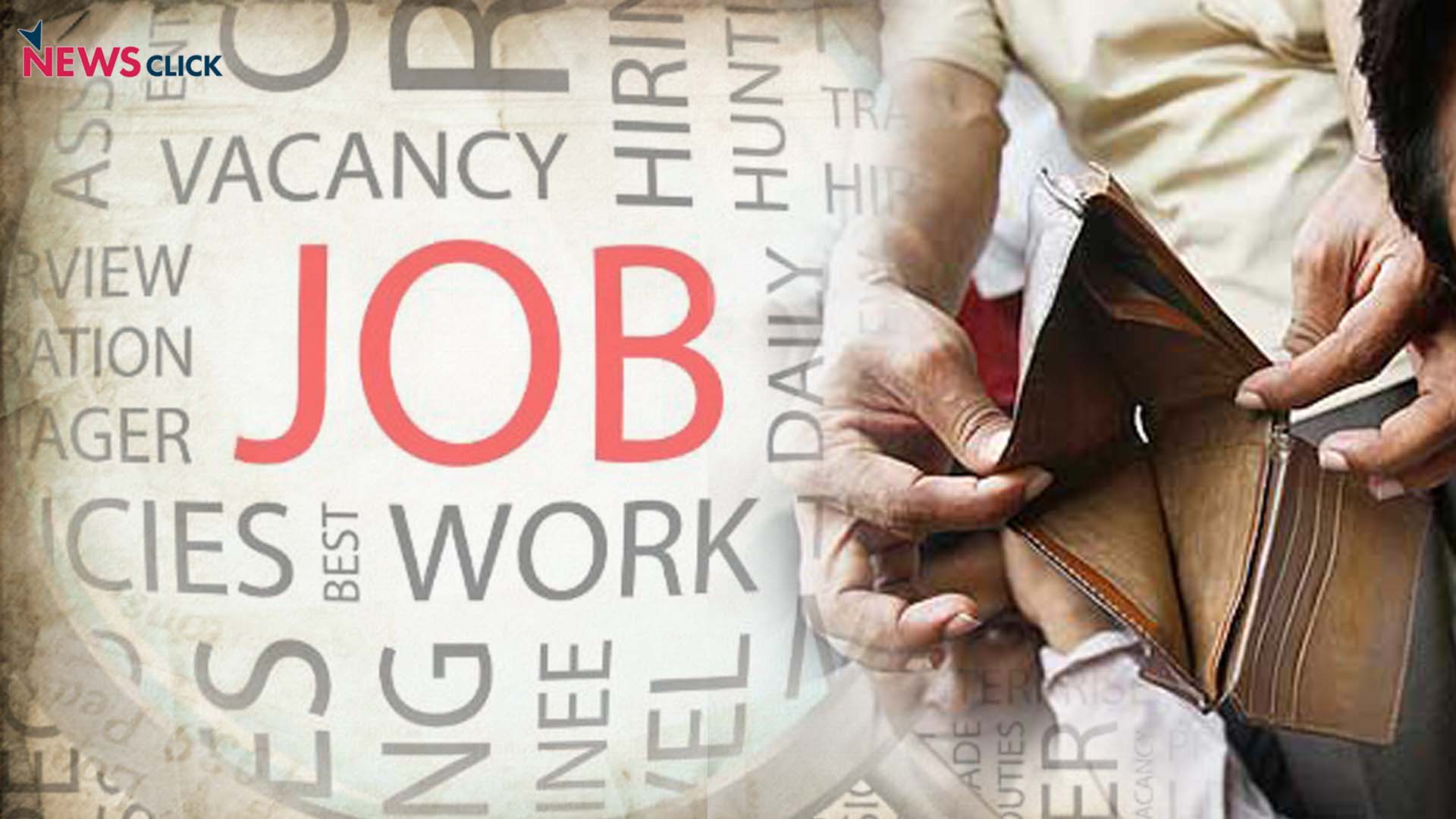 Young people today are frequently unemployed. This circumstance is also referred to as unemployment. Additionally, it refers to a series of situations in which a physically fit person actively seeks employment but is unsuccessful in doing so. By dividing it by the total number of persons who are now employed, we can determine the proportion of unemployed people that are prominent in the Economy.
By expanding employment prospects in the public and government sectors, the Indian government must take the required measures to end it. Additionally, it should assist businesses in the private sector that could offer those who genuinely deserve jobs.
Data from the Centre for Studying Indian Economy show that in February 2022, the jobless rate reached 8.10 percent. For a nation like India, this unemployment rate is high. It will become a problem for our Economy and community if it is not addressed right away.
9. Business challenges
The World Bank claims that doing business with India is complex. India comes in at 130/190. A significant concern for businesses is the simplicity of contract enforcement.
Handling contracts for construction

Taxes to be paid

Cross-border trade
India is undergoing an unheard-of economic liberalization period that is allowing foreign businesses access to a sizable portion of its domestic market. However, it is a famously challenging location for business, so enlisting local assistance is essential to maximizing the nation's enormous economic potential. Although India is a sizable nation with significant economic potential, navigating its diverse and complex corporate landscape may be difficult without proper support.
India is not only one of the fastest-growing nations in the world, but it is also undergoing unparalleled economic freedom that is allowing foreign investors greater access than ever to its enormous and diverse market. Expanding enterprises will find a vast, youthful population, a robust export industry, and a prospective customer base that dwarfs that of the majority of other industrialized and developing countries.
Growing businesses also find political stability and widespread support for changes to be strong draws, and the country's mature financial system is demonstrated by the well-developed banking sector and thriving capital market. However, conducting business with India can still be challenging, and having local assistance can significantly increase your company's chances of success.
10. A Lack of infrastructure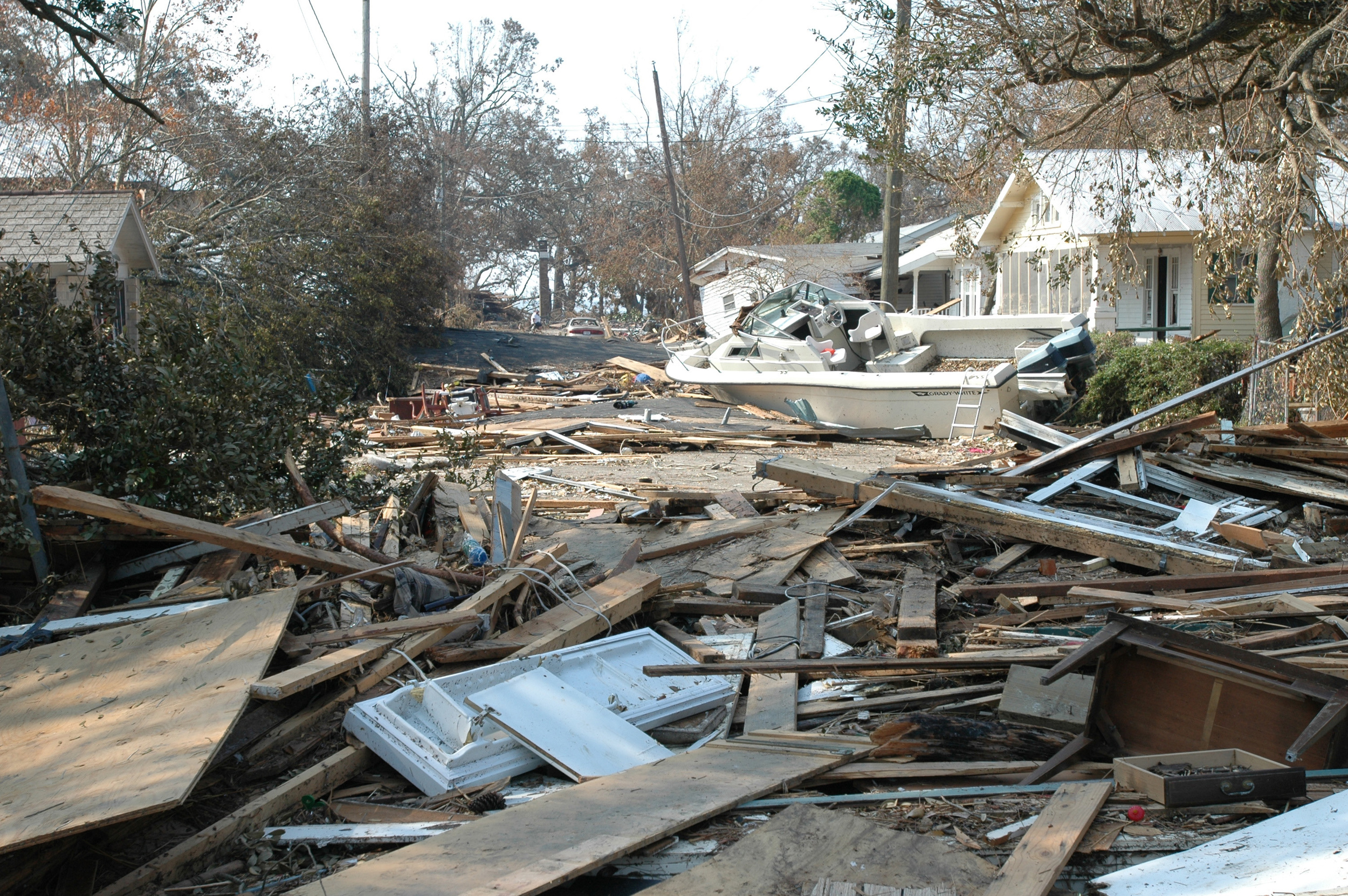 India's infrastructure, as well as its economic and social overheads, are insufficient. It includes (a) transportation and communications, (b) energy, (c) finance, housing, and insurance, (d) research & engineering, and (e) health, education, and other related services.
The presence of these infrastructures fosters favorable growth conditions. The accessibility of infrastructural facilities is crucial to the superstructure of an economy. In terms of social and economic overheads, India is underdeveloped. It is accurate to say that her road and rail systems are on par with those of industrialized nations. However, her need for infrastructure and services exceeds what is available.
India consumed 531 kilograms of energy (the equivalent of 7 921 kg of oil) per person in 2004 compared to the USA's 7,921 kg. Even China used more power per person (1,242 kg) than India.
India has a low level of information technology in comparison to other nations. In 2005, only 16 Indians per 1,000 persons used a personal computer, compared to 762 Americans per 1,000. India spent 1.39 percent more on health in 2007–2008 than the United States, at 15 percent of GDP.
As a result, India's social infrastructure is woefully underdeveloped compared to other nations' standards and needs. Many Indians lack access to water and other basic necessities. The burden of bureaucracy and incompetence is straining India's public services. One illustration of the supply limitations and economic inefficiencies affecting the Indian Economy is that more than 40% of Indian produce rot disease before it enters the market.
India must move quickly to expand its infrastructure in order to have better roads, more affordable homes, and other amenities like primary healthcare, water, sanitation, etc. The government has allotted Rs 233,083 crore, as stated in the Union Budget 2021, to improve the transportation infrastructure. In addition, the Indian government is anticipated to invest $1 trillion to improve the infrastructure while also enlarging the Infrastructure Investment Pipeline (NIP).
edited and proofread by nikita sharma