Trends
2023 Begins With Unprecedented Climate Swallowing Countries; Should We Prepare For More Climate Variations Globally?
After 2022 being a year of unprecedented climate disasters, 2023 may not be much better either, as the start of the year has already shown challenging weather conditions around the globe.
The year 2022 was undoubtedly marked by climate disasters around the world, one of extremes with record-breaking temperatures and shocking floods, droughts and storms that devastated many regions of the world.
To bring to perspective how challenging weather conditions were in 2022, here are some facts for thought –
The World Food Programme (WFP) provided food and other assistance to over 160 million people, which included many hit by climate disasters.
WFP, in over 30 countries, also supported communities to anticipate better and prepare for climate impact.
And whilst 2022 certainly was an unusual year of climate disasters, experts warn of bigger and deadlier weather events to come.
Changing climate is increasingly affecting many of the world's emergencies — posing tremendous challenges for WFP and other humanitarian responders.
Start Of 2023, Bad Climate And Worse To Come?
The year has already started with exceptional weather conditions endured by millions in different parts of the world.
India has seen some of the harshest winters in recent years up north of the country; the first week of 2023 alone saw many countries in Europe observing the warmest January day on record — after experiencing, in 2022, the second warmest year ever recorded.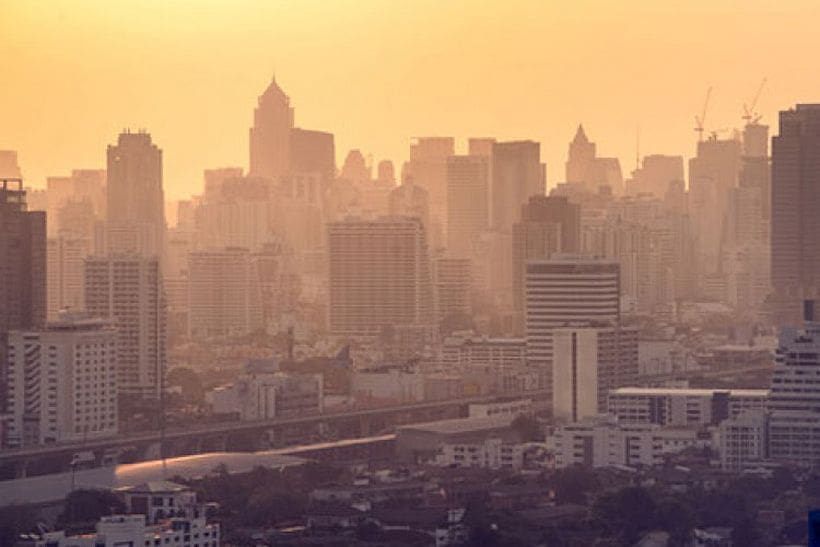 Bangkok residents are struggling with worsening air pollution, and an advisory by the government has asked people to work from home.
The further advisory suggests residents wear air masks, even when sitting inside their homes, as the air quality has reached unhealthy levels.
The result of bad air quality has given rise to a substantial number of health problems among residents with breathing disorders.
The air quality has dipped to such unhealthy levels that, as per the statistics released by the health officials in Bangkok, the number of people suffering from polluted air nearly doubled from 90,000 to 200,000 people this week alone.
Even as international tourists flock to the capital city of Thailand to enjoy its warm winters, the authorities have advised people to stay indoors and venture out only in case of an emergency.
As in India, one major contributor to air pollution is agriculture burning; Bangkok already has terrible air quality because of its massive traffic, construction work and factories that dot the city (similar to air woes faced by Delhi and neighbouring residents).
South Korea
Seoul, the South Korean capital, and neighbouring areas have been swept in a cold snap, gripping the country in a frigid cold spell.
Even as the snowstorm sweeps through Seoul and nearby regions with sub-zero temperatures reported, many choose to stay indoors rather than navigate icy roads and fierce cold winds as nearly 5cms of snow were recorded in Seoul in the past 24 hrs alone.
Air traffic stayed disrupted as the snowstorm engulfed the region, affecting hundreds who were caught unawares.
Afghanistan
Meanwhile, Afghanistan too has been gripped by biting cold, and as per reports, at least 158 people have died due to the cold weather.
This year the winter is the coldest and the harshest, as per reports, with temperatures set to drop further to biting -35 degrees this weekend.
The residents suffer due to a lack of gas and heating resources; what has further complicated the issue is that the Taliban authorities have banned female aid workers, lack of drinking water is another crisis that the people of Afghanistan face.
Climate-related catastrophes have been on a rise, and with each passing year, the severity of the same is only increasing, leaving many to wither and suffer while hundreds lose their lives.
Hence, it is a matter of urgency that the world wakes up to the fact that climate change and related catastrophes are only set to increase by leaps and bounds if a number of drastic steps are not taken on a global level.