Trends
Andrew Symonds, a former Australian cricketer, dies in a car crash at the age of 46
A swashbuckling former all-rounder, Andrew Symonds died in a car crash on Sunday, Cricket Australia said. This is another sad loss for the sport following the deaths of Shane Warne and Rod Marsh.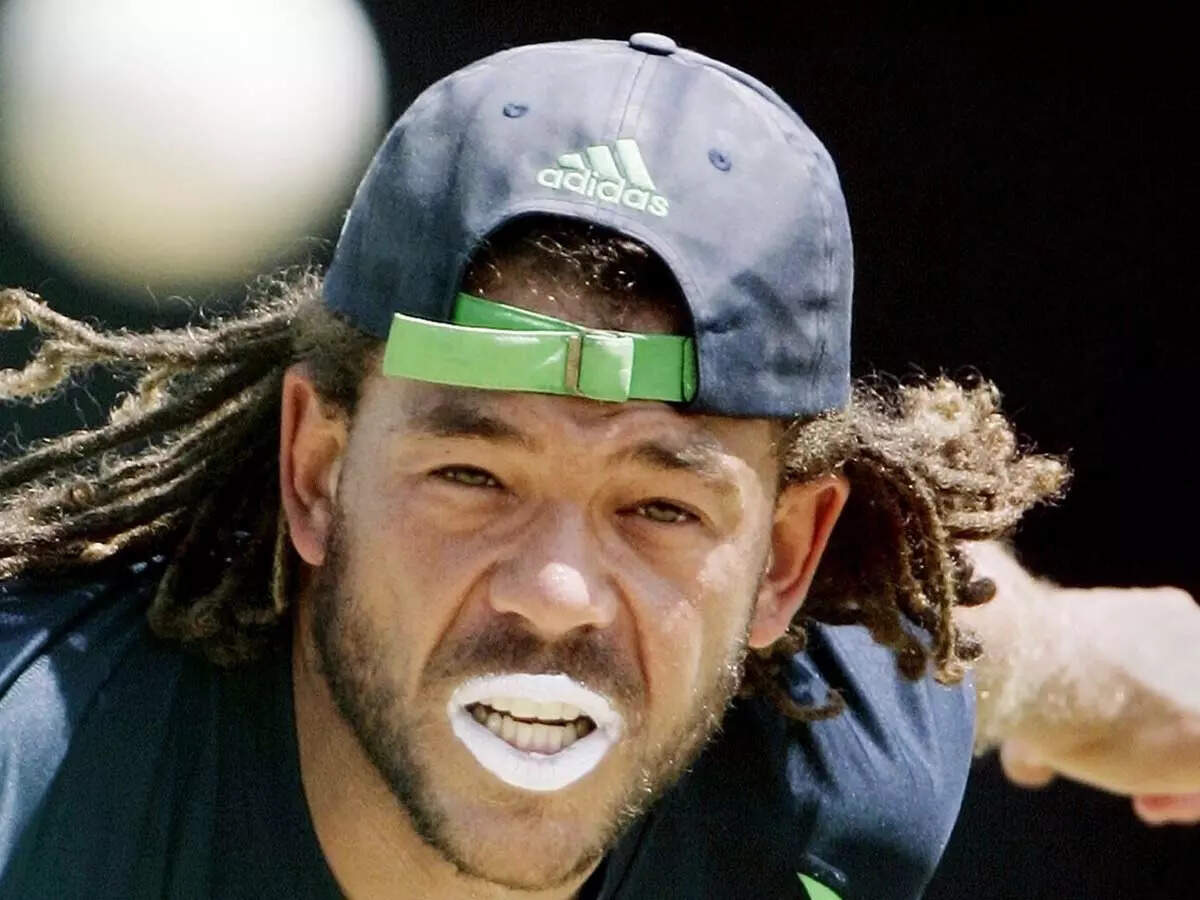 From 1998 to 2009, the 46-year-old played 26 Tests and 198 one-day internationals for Australia. On Saturday night, he was in a single-car accident outside of Townsville in Queensland state. Police said that emergency workers tried to save the driver, but he died from injuries after the car went off the road and rolled.
In a statement, Cricket Australia chairman Lachlan Henderson said, "Australian cricket has lost another of its best."
"Andrew was one of the best players of his generation. He played a big part in Australia's success at World Cups and Queensland's long cricket history.
"Many people looked up to him, and his fans and friends loved him," he said.
The crash that killed Symonds happened just a few months after the sudden deaths of fellow Australian greats Warne and Marsh, who both had heart attacks.
"Unfortunately, I've been in this situation too many times this year. "To be honest, I can't quite believe it," Mark Taylor, who used to be the captain of Australia, told Channel Nine. "Cricket had another sad day."
Bigger-than-life Symonds was very popular, both for how hard he played the game and how laid-back he was in general.
Many Australian cricket fans thought he was one of the best all-rounders they had ever seen. He could bowl off-spin and medium pace, and his powerful middle-order batting helped him win many games.
Symonds was also a great fielder, and he was a big reason why Australia won the 50-over World Cup in 2003 and 2007.
Domestically, he played for Queensland for 17 years. He also played for Gloucestershire, Kent, Lancashire, and Surrey in the English County Championship and Deccan Chargers and Mumbai Indians in the Indian Premier League.
Completely broken
"Horrible news to wake up to," ex-teammate Jason Gillespie of Australia wrote on Twitter. "Completely upset. We're all going to miss you, mate."
Adam Gilchrist, a former teammate who recently worked with Symonds as a commentator for Fox Sports, wrote, "This hurts a lot," and Pakistani fast bowler Shoaib Akhtar said he was "devastated."
Michael Vaughan, who used to be captain of England, said, "Simmo… this doesn't feel real #RIP."
One of Symonds' parents was from the Afro-Caribbean region, but he was born in England. He will also be remembered for the "monkey gate" scandal, which sent him on a downward spiral.
In the 2008 New Year's Test in Sydney, he said that India spinner Harbhajan Singh called him a "monkey."
Singh was banned for three games, even though he said he hadn't done anything wrong. However, the ban was lifted when India threatened to leave the tour. This was a low point in cricket relations between India and Australia.
Later, the Australian player said it cost him a lot.
"From that point on, my life went downhill," he said in 2018. "As a result, I started drinking a lot, and my life started to fall apart around me."
In June 2009, Cricket Australia took away his contract after being sent home from the World Twenty20 in England for drinking too much. This was the latest in a string of mistakes he had made while drinking.
Even though they didn't like each other at first, Symonds and Harbhajan ended up making up and playing together in the Indian Premier League. After that, the Australian had a successful career as a respected TV commentator.
Some of the memories that Andrew Symonds's teammates will always remember
Andrew Symonds, who played cricket for Australia and won the World Cup twice, died in a car crash on Saturday night.
Police confirmed that the 46-year-old was the only person in the car when it crashed just outside of Townsville in his home state of Queensland.
"Early information suggests that the car was being driven on Hervey Range Road near Alice River Bridge around 11 p.m. when it rolled off the road," a police statement said.
"An investigation is going on by the Forensic Crash Unit."
Symonds hit an average of 40.61 in 26 Tests for his country, but he may have been better known for what he did in white-ball cricket.
He played in 198 One-Day Internationals (ODIs) and scored six centuries and 30 half-centuries. He also took 133 wickets with his off-spin and medium pace.
Symonds came onto the scene in a big way at the 2003 World Cup, when he beat Pakistan with an unbeaten 143 in Johannesburg early in the tournament. This was perhaps his best innings, and it helped Australia stay unbeaten and beat India in a one-sided final.
The swashbuckling right-hander was also on Australia's winning World Cup team in the West Indies in 2007 when they won their fourth 50-over World Cup.
Symonds also played in 14 T20Is for Australia. In those games, he scored 337 runs and took eight wickets.
After champion leg-spinner Shane Warne died of a heart attack in Thailand in March 2022, he was the third former Australian cricketer to die tragically in 2022. This year, the former wicketkeeper Rod Marsh also died of a heart attack.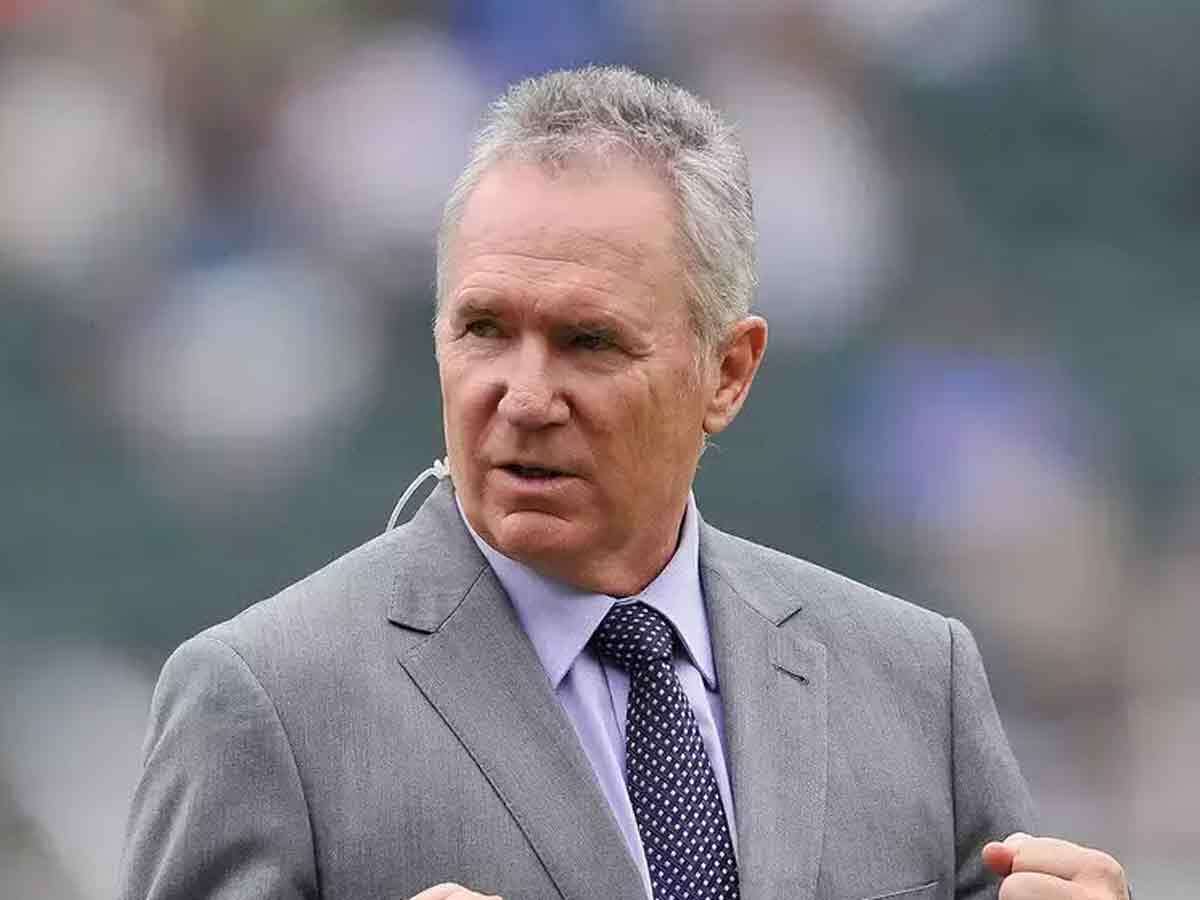 Allan Border, who used to be the captain of Australia, was one of the people who paid tribute to Symonds on Sunday.
Border said that Symonds "hit the ball far and just wanted to make people laugh."
Border told the Nine Network, "He was a bit of an old-fashioned cricketer." "He liked to try new things. He liked to go fishing, hiking, and camping. People liked how relaxed he was."
Symonds missed Australia's one-day series against Bangladesh in 2008 because he went fishing instead of going to a team meeting. Before the 2009 Twenty20 World Cup, he was punished for drinking too much alcohol against team rules.
With his dreadlocks and zinc cream on his face, Symonds was always the most colourful player on the Australian team.
edited and proofread by nikita sharma