Trends
Top 10 Promising and Scalable Startups in Lucknow 2022.
Top 10 Promising and Scalable Startups in Lucknow 2022.
 In the current atmosphere, Lucknow, Uttar Pradesh, has experienced an amazing increase in many startups or businesses, with roughly 3406 new businesses launching in the last few years. Uttar Pradesh for a very long time has been regarded to be the most developed. It is today considered a metropolitan, with growing industries and businesses that provide opportunities for several entrepreneurs. The state authorities, which initiated this plan for entrepreneur success and community advancement, is responsible for the city's outstanding growth.
Lucknow is the capital of Uttar Pradesh and is quickly becoming a national focus. The city provides a variety of platforms to help businesses grow. In addition to other metro cities, India has become the world's third-largest start-up hotspot. Because of employment and economic prospects, and even for the high standard of life and environment that this city provides, it has experienced the most rapid expansion, growth, and urbanization.
Lucknow is famous for its vibrant culture of art, music, gastronomy, and embroidery, especially chikan work. It has several wealthy areas across the city, with amazing infrastructure and architecture. It's been nice to see outstanding and perfect attractions like Rumi Darwaja, Chowk, Bada Imabara, and many others where people come to visit and have a fantastic time.
Indian cities are becoming more developed because they adopt western culture and increasingly different types of labor. The majority of people are dissatisfied with their current circumstances and want to try something different. They are pursuing a lifestyle of working where they have their start-up or business because they no longer want to go to their dull 9-to-5 employment where they work in the same manner every day and live the same lifestyle. As a result, we've compiled a list of the city's top ten most successful and scalable start-ups.
1. A2 Cricket
Arindam Agarwal launched this cricket-related company with the belief that cricket is the most popular and widely practiced sport on the Indian subcontinent. It's the kind of thing you see in every city, every house, and every neighborhood. This sport has a large following worldwide, with individuals spending large sums of money whenever a cricket match or a match of their favorite team is held in their city.
Cricket is something that can be seen in every Galli, corner, and Mohalla in India, with some of the most promising cricketers dreaming of representing or playing for their country. Amateur and professional cricketers want to play with the greatest cricket equipment available to have the most enjoyable experience possible. A2 Cricket is one platform that has recognized the enthusiasm and excitement of all of these people and has responded by providing the finest workmanship in cricket bats to meet their requirements.
Arindam Agarwal is a university graduate who enjoys playing cricket in his current position, and he is the one who came up with the concept of supplying all cricket lovers with a platform for purchasing the highest quality birds produced using the A-grade Willow system. It is a highly flexible and laid-back firm with consumers from all across the country who can easily place their bag orders and choose from a wide choice of products provided on the website.
All the cricket lovers who are looking for the best kind of cricket equipments look out for this website because this is the one start-up which has been started by the one person who is himself a cricket lover and loves to have the best kind of experience with the best kind of cricket equipment.
Company Overview
| | |
| --- | --- |
|                  Legal Name | A2 Cricket Private Limited. |
|                   Industries | Cricket, Sports & Cricket Equipments |
|                  Founder(s) |             Arindam Agarwal     |
|                Founded Date |                      2016  |
|           Total Funding Amount |                       NA |
|                  Investors |                   Acquired. |
2. Vortex Global Services
Do you know which websites are the best? Then there are whole text global services, which has come up with the idea of being a web design start-up company, providing various development measures and maintaining its sole presence on online benefits like KwikJobz and SimpliCV.
Ramesh Zaidi launched the company intending to provide services that would benefit all medium and small businesses. This capable business handles everything from website design and development to website application development, SME outsourcing, digital marketing, graphic design services, and value-added website solutions. They provide a very flexible and personalized consultation for each project to establish and plan work that is appropriate and beneficial to the project.
It has a team of experts who design and develop all of the projects or programs, ensuring that you get the best form of a very useful and wonderful type of Web solution. This firm gives a very personable and pleasant service because they have complete control over all projects and operations. Services by Global Vortex Has been working on very modern, clean, and useful website products and solutions that fully employ the latest and most cutting-edge technology. It has a top-notch customer service team that is well-trained and dedicated to its clients from start to finish.
Company Overview
| | |
| --- | --- |
|                  Legal Name | Vortex Global Services Private Ltd.  |
|                   Industries | Information Technology. Software, Web Design & Web Development. |
|                  Founder(s) |              Ramish Zaidi  |
|                Founded Date |                  2012 |
|           Total Funding Amount |                   NA |
|                  Investors |               Acquired |
3. NotNul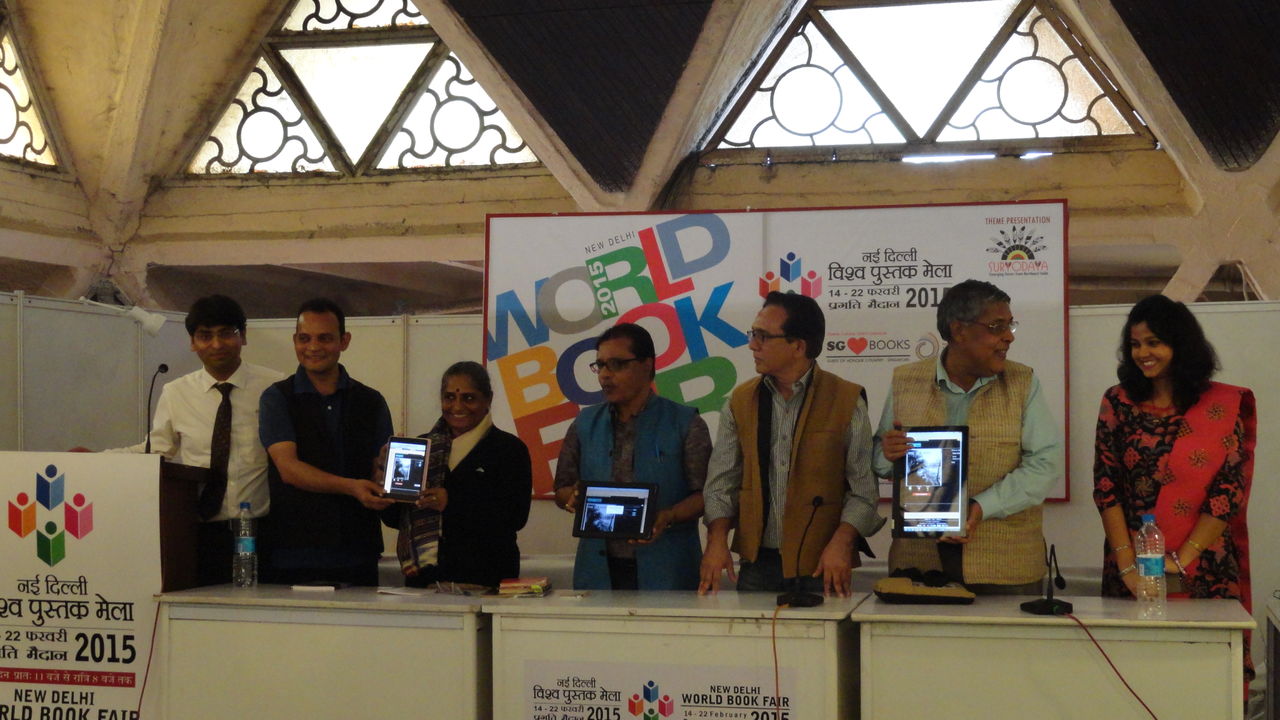 This is a very successful start-up that has been working in Lucknow because it has been seeking to meet who won the student of Indian literature characteristics come them. Different universe newspapers, like Amar Ujala, Danik Jagran, and The Times of India, are accessible in the market and have been praised for giving the best kind of information or news.
It is considered a prominent E-book platform that has acquired a wide following by including Hindi literature, such as diverse publications such as Sakhi online, and some other Hindi study resources. It's known as a self-publishing initiative, and it's allowed all of the city's writers to publish their work for free, while also allowing different leaders to have the best possible experience with their study materials online for free.
It has bought or featured several of the best-known journals and Hindi literature genres. It includes outstanding engineering books and other important study materials for competitive exams. This name is regarded to be one of Lucknow's most successful and magnificent companies since it engages both the author and the reader. NotNul was developed by Neelam Srivastav to provide the best platform for reading and writing at the right time with as little impact as possible.
Company Overview
| | |
| --- | --- |
|                  Legal Name |                  NotNul.com |
|                   Industries | Database, Information Technology, Mobile Apps & Web Apps.  |
|                  Founder(s) | Garima Sinha & Neelabh Srivastav |
|                Founded Date |                  2013 |
|           Total Funding Amount |                   NA |
|                  Investors |                Funding |
4. EduGorilla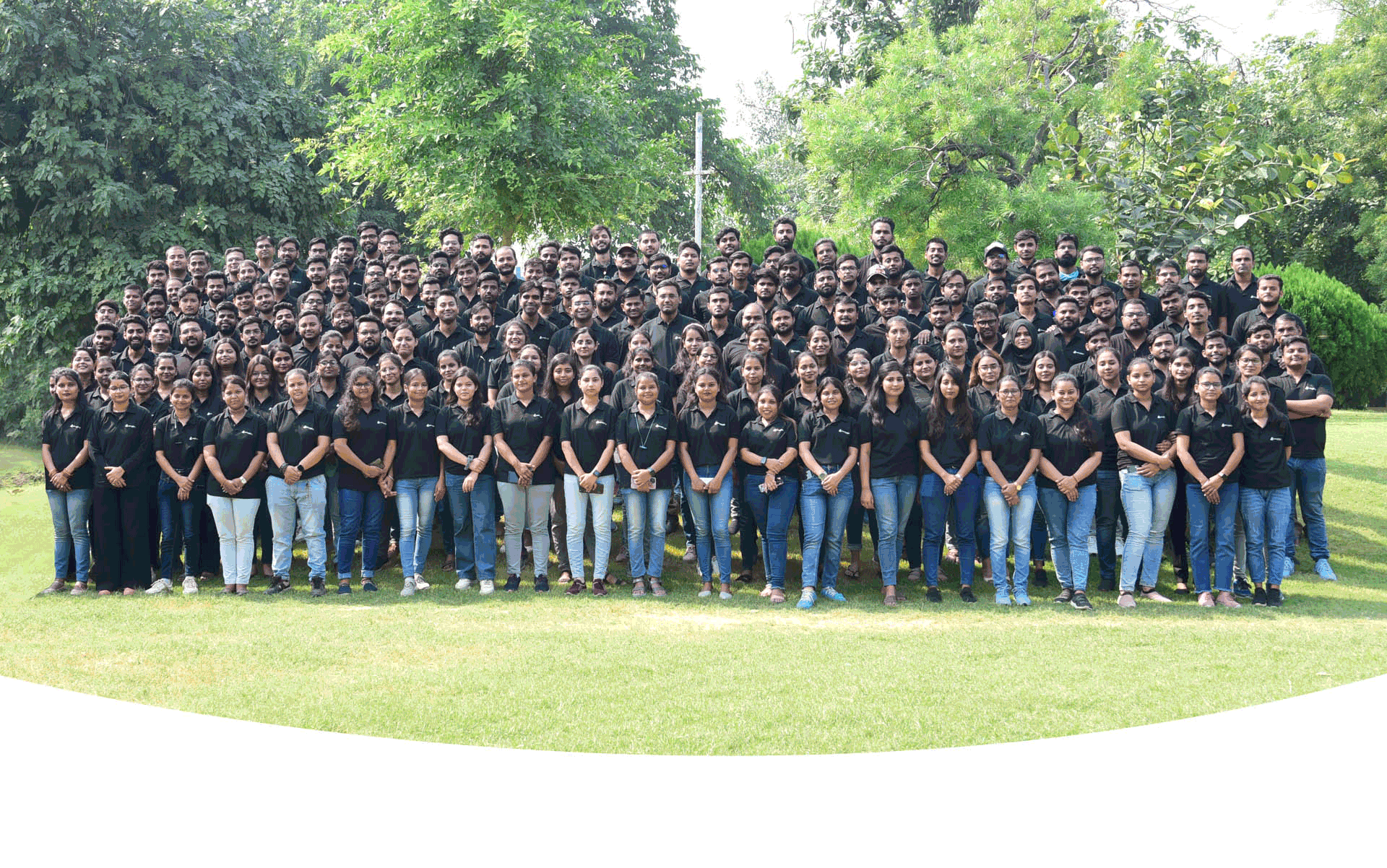 It is a well-known tech firm or start-up based in the city. It was founded to provide the greatest online mock tests for the difficult competitive exams and provide the best preparation and assistance to students around the country. It offers many assessments in different languages based on the concentration of the State competitive exams. It is in high demand in the city market since it is the best organized and has the most comprehensive website and app.
By allowing all of its consumers to obtain the finest test series in four days after any new exam is released, the firm has addressed three key challenges that were affecting State level Competitive tests. It performs high-quality tests and monitors operations promptly. The goal of the company, according to Rohit Manglik, was to radically transform the educational industry.
It is well-known for being a great place for the best educationalists, teachers, and institutions to take a break. This business has excellent publications and the most specialized and beautiful mock examinations, all of which are tailored to specific exams or requirements.
EduGorilla provides a test with a low pass rate that is important for more students to contact the company. It creates the most exam-focused online tests and mock series, that are available on both its app and website, and it has the most mocks. It keeps all of its pupils connected with them up to date on daily current events, news, and other quizzes.
Company Overview
| | |
| --- | --- |
|                  Legal Name |    EduGorilla Private Limited.  |
|                   Industries |                  Education |
|                  Founder(s) |               Rohit Manglik |
|                Founded Date |                      2016 |
|           Total Funding Amount |                   $1.4 Million |
|                  Investors | Village Capital, Aspen Network of Development Entrepreneurs, International Finance Corporation, SucSEED Ventures Capital & Auxano Funding.  |
5. Singsys
It is one of the organizations that provides the best mobile app development services and has 80 cross-platform native iOS and Android app development operations and services. We developed adaptable digital solutions with CRM, e-commerce, and other ERP support systems that or a perfect combination of centricity with novelties in the deep digital disruption and the best technical superiority for this organization.
It has a reputation for being a very leading professional team with the best trained and skilled employees or workers, amazing application and web designers, and vision to have the best customer satisfaction, and always have a strong focus on bringing more creativity and having the most comprehensive kind of web applications or solutions to make technology a reason for their business. Over 200 professionals and academics with bachelor's or master's degrees from prestigious universities across the country work for it.
They produce the best mobile and internet applications for larger small businesses daily so that their clients perceive them to be better than before. It is an amazing work culture that sets this company apart from others because it always seeks out employees who are skilled and smart rather than overconfident. The employees' team is made up of people from all around India, and they've been working together to reach the highest level of customer happiness and the most comfortable work culture possible.
Company Overview
| | |
| --- | --- |
|                  Legal Name |            Singsys Private Ltd.  |
|                   Industries | Data Processing & Mobile App Development. |
|                  Founder(s) |              Gulshan Verma  |
|                Founded Date |                     2009 |
|           Total Funding Amount |                     NA   |
|                  Investors |                  Acquired |
6. Sevamob
This company was formed in 2012 to transform the country's whole healthcare system through its many mobile centers or clinics, and even a telehealth marketplace. It has a state-of-the-art call center. It provides 24×7 customer satisfaction and helps with advanced diagnostics and updates to the latest mobile-based technologies, and data analytics and solutions. It provides a wide range of services, including ENT, malaria, dengue fever, dental treatment and care, diabetes, urine testing, and hemoglobin.
This company even has vans with expert doctors who can be reached by phone and help with the exams. The ADAP, D3 Jubliee, and other big investors have together invested USD 203K in the company. Shelley Saxena, who has consistently recommended methods for the organization to develop, was a major figure in its inception.
If you're looking for the greatest data analytics or mobile-based technology alternatives, here is the place to go. Sevamob is always preferred by customers because of its flexibility and time-saving offerings.
Company Overview
| | |
| --- | --- |
|                  Legal Name |    Sevamob Private Limited.  |
|                   Industries | Artificial Intelligence, Health Care & Medical |
|                  Founder(s) |                Shelley Saxena  |
|                Founded Date |                     2012 |
|           Total Funding Amount |                      NA |
|                  Investors |           ADAP & D3 Jubliee  |
7. Estandardz
It is the one restaurant that has the most profitable type of business going on. Apart from the food, the company has an incredible ambiance and the layout of the entire restaurant has been playing a major role in drawing all of the city's clients, bringing in huge profits. This organization has specialized in many hospitality solutions, including menu conceptualization, bar and kitchen design, publicity and communication tactics, idea development, and many more operations.
Because this restaurant chain has worked with the city's ongoing trend by incorporating incredible selections in its menu and upgrading its hospitality solutions. It has received some great feedback from Lucknow customers. People currently spend a lot of money on food and traveling across the city to try new delicacies. It has witnessed the construction of many malls, retail centers, and markets across the city. It has established a strong presence in the city's food industry, attracting loyal customers and positive feedback.
Company Overview
| | |
| --- | --- |
|                  Legal Name |        Estandardz Private Ltd.  |
|                   Industries |  Hospitality, Food and Beverage, Finance, Restaurants & Training. |
|                  Founder(s) |    Abhishek Garg & Rahul Jadon  |
|                Founded Date |                    2016 |
|           Total Funding Amount |                     NA |
|                  Investors |                 Acquired |
8. ClassMonitor
It is a well-known mobile-based technology program or application that has been operating in the city for some time and has received positive feedback. It provides the most fantastic learning kits to its pupils or consumers, which aid to enhance all children aged one to five. It features very adaptable skills development for pupils to help them progress in their studies. It has some incredible and life-changing abilities like reasoning, linguistics, cognitive, and thinking, in others.
The ClassMonitor has the kind of mobile application which is available for both the devices of Android and Ios devices. This company was founded in 2016, with the vision of giving the most amazing kind of mobile-based services built with an advanced level of technology. It is the only platform that empowers instructors globally while providing world-class service and quality.
They have a groundbreaking kit that transports all of their youngsters to a learning environment where they are connected. It gives kids real-life experience and makes them aware of what is going on in the world around them. It entails engaging in the most unusual activities while utilizing their extensive library. Every day, the founders of ClassMonitor seek to improve the company's performance by bringing in the most effective teachers and providing more interesting themes.
Company Overview
| | |
| --- | --- |
|                  Legal Name |   ClassMonitor Private Ltd.  |
|                   Industries |                   Education  |
|                  Founder(s) | Vijeet Pandey & Vikas Rishishwar |
|                Founded Date |                     2016 |
|           Total Funding Amount |                  $60 Million |
|                  Investors | Sarvann, Prakash Asphaltings & Toll Highways, Calega, Ashwin Khorana, Venkatesan Iyer & Piyush Jain. |
9. My Place Coworking.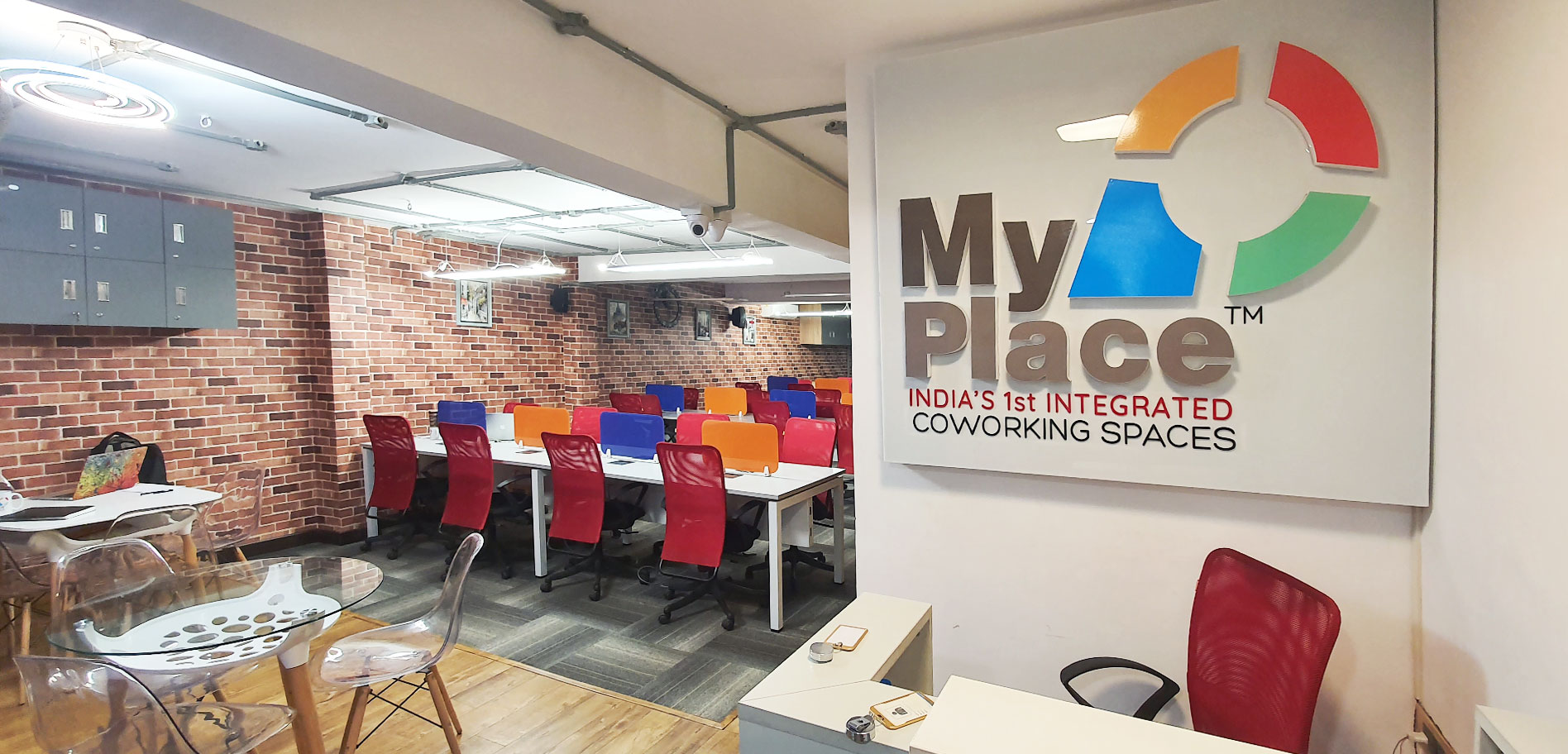 What is the name of the well-known Lucknow-based start-up that is in charge of overseeing the administration of all of the major co-working spaces? This company has been providing consumers a long-term experience by facilitating some of the best types of locations. It provides customers with co-working space services, various forms of presentations, conference rooms for different meetings, office meetings, and personal mailboxes.
It has provided lovely co-working spaces for various firms, freelancers, and working professionals. For all types of customers, it's referred to as an integrated platform. It has always worked with the overarching goal of multiplying the operations and productivity of everyone concerned. It has B2C, B2G, and B2B business models. Vinayak Nath is the company's founder and CEO.
It even has an app for Android and iOS phones. Shark Ventures, Asif Hussain, and Dinesh Kaushik were early investors. This company is much better for the city's citizens because it constantly promotes various sorts of collaborative workspaces. It has world-class services, the best infrastructure, tech support, and several occasions and events, allowing its employees to focus on bringing and building the best kind of job. It employs 10 to 15 people and serves the real estate business.
Company Overview
| | |
| --- | --- |
|                  Legal Name | My Place Coworking Spaces Limited. |
|                   Industries |           Coworking Spaces. |
|                  Founder(s) |              Vinayak Nath |
|                Founded Date |                 2015 |
|           Total Funding Amount |                  NA |
|                  Investors |               Acquired |
10. OnlineGatha
Lucknow has a self-publishing platform, where users can easily have their books published by several publishers. OnlineGatha was created in 2014 and has been providing the greatest services to customers when it comes to books since then. It offers on-demand printing services and even assists consumers in finding the best specialists for their needs.
Learning has always been a vital part of everyone's lives because it is the only way for people to achieve great success. It is even the largest online book start-up company, with a major number of users or consumers seeking the best possible experience. It's even been called a digital magazine for individuals, businesses, and start-ups. It has developed into one of the top online E-publishing organizations, with some interesting books.
Without a question, OnlineGatha's quick growth in recent years has brought together a community of amazing authors and even allowed them to explore what else they can accomplish with the platform.
Company Overview
| | |
| --- | --- |
|                  Legal Name |  OnlineGatha Private Limited. |
|                   Industries | Ebooks, Online Portals, Printing & Publishing. |
|                  Founder(s) | Raunak Srivastav & Sumit Srivastav |
|                Founded Date |                       2014 |
|           Total Funding Amount |                        NA |
|                  Investors |                     Acquired |
Lucknow is the only city in Uttar Pradesh that has produced some of the best enterprises and start-ups to help the city grow and prosper. It has grown to become the largest metropolis in India's northern region. The city has a beautiful police station, the Phoneix Palacio, Metro trains, and Ekana Stadium, and in recent years it has made more good changes.
It is Uttar Pradesh's largest and 11th most populous city. The division and district authorities' operations are overseen by Lucknow, which serves as their headquarters for them. It has long been known to be a cosmopolitan metropolis that has seen many changes and continues to expand and flourish at a quick pace. It has been described to be an important place for administration, governance, finance, culture, start-ups, technology, advancement, business, and tourism. The cultural heritage of Uttar Pradesh includes this city, Varanasi and Agra.
Aside from its history and culture, the city has a stellar reputation for small, medium, and large businesses. Numerous manufacturing industries have served the city and assured its continued smooth functioning. Lucknow has shown to be a great place for investors to start or expand their company. It has excellent infrastructure, and the Lucknow government has even established a special unit to develop the most integrated type of industry in the city and provide a variety of services to industrialists who seek to set up shop there.
edited and proofread y nikita sharma