Trends
Bajaj Finserv Boosts Pune's Economy: Commits Rs. 5000 Crore Investment, Generating 40,000 Job Opportunities
Bajaj Finserv has also launched their mutual fund segment
Non-banking financing company Bajaj Finserv would spend Rs 5,000 crores in Pune. On Saturday, the Maharashtra government along with Bajaj Finserv inked a memorandum of agreement at the state lodging facility Sahyadri.
It was in the company of Devendra Fadnavis and Sanjiv Bajaj. According to Fadnavis, this is the greatest investment in the financial technology industry in recent years.
It is anticipated to create 40,000 employees. "This will give Pune a significant boost in its bid to become a financial services hub."
"I assured the state government's full support and a quick process for the project's execution," the deputy CM continued. For the past 16 years, Bajaj Finserv has had its headquarters at Vimannagar, Pune.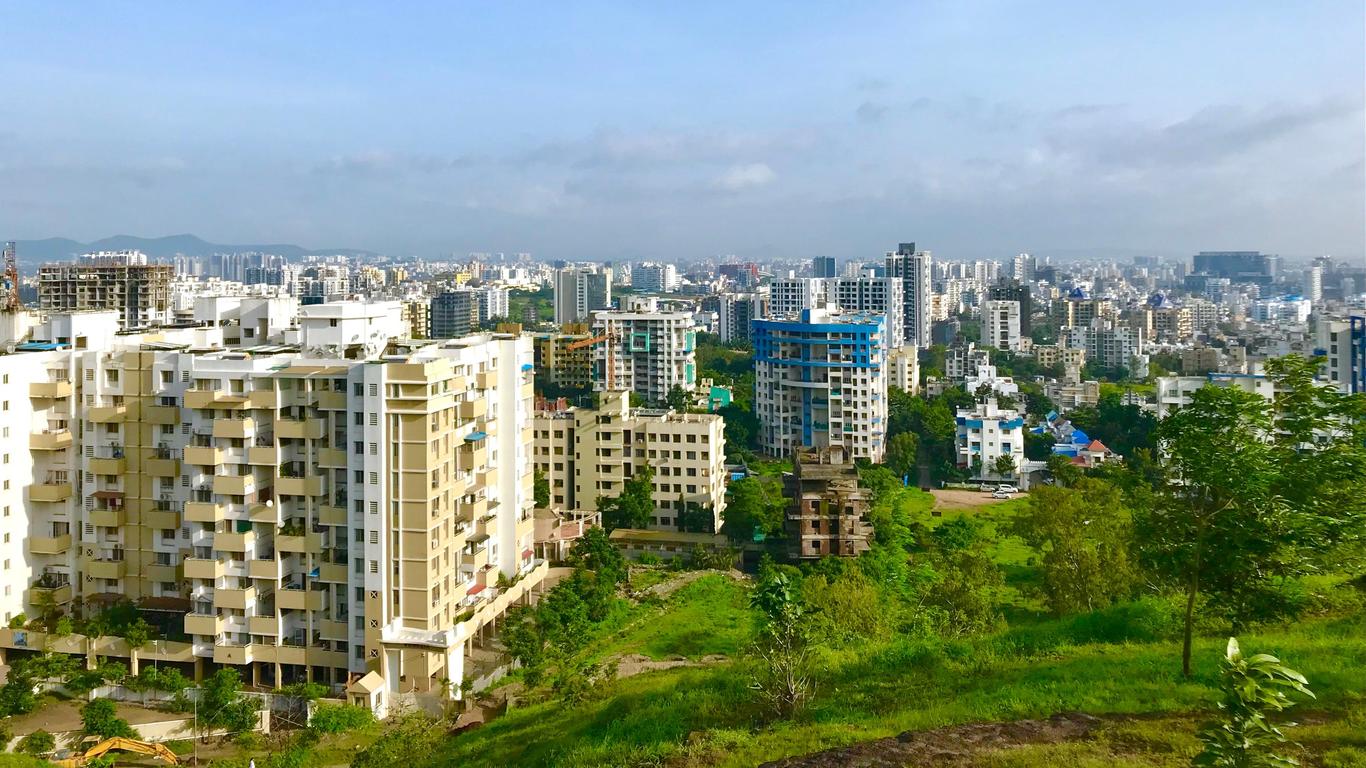 A new campus would be built in Mundhwa, Pune, with a Rs 5,000 crore investment. "We believe this development should not occur at the expense of the environment," added Bajaj.
"The project is envisioned as an environmentally friendly one that satisfies the most stringent international requirements of accreditation and a net-zero approach." Harshdeep Kamble, IS, and S Sreenivasan, CFO, of Bajaj Finserv, inked the agreement.
The agreement would also help Pune flourish as a financial powerhouse. According to the company's statement, construction on the project in question will begin in the current calendar year 2023.
The goal is to deliver top business facilities. Pune has recently attracted a large number of investors due to its favorable infrastructure and talent availability.
Many tech businesses have offices in the city, as well as global competence centers or institutes of excellence. With the enormous Bajaj Finserv Campus, it is quickly becoming a financial services powerhouse as well.
Luxoft, an affiliate of DXC Technology, launched its latest location in Pune, India, a few months ago. It has aspirations to expand its services and abilities for customers worldwide.
According to a research titled 'Moving towards equality: A summary of the hiring patterns for 2022,' Pune is one of three cities that hire the most female applicants. The remaining two comprises Hyderabad and Chennai.
TresVista, a provider of high-end outsourcing services, doubled the size of its Pune distribution center the previous year to fit 700 personnel. The initiative, conceived by a respected group of financial experts, intends to strengthen the Pune economy.
The 5,000 crores investment would be deliberately invested to foster innovation, promote talent, and build cutting-edge infrastructure in Pune, Maharashtra. This will effectively fuel a new wave of growth.
Bajaj Finserv is adamant that thoughtful investments may play a critical role in economic development and societal change.
Bajaj Finserv declared the official opening of its new mutual fund company, Bajaj Finserv Mutual Fund, on Tuesday.
Bajaj Finserv Mutual Fund, a subsidiary of Bajaj Finserv, submitted the requisite papers with capital regulatory SEBI in March to launch seven schemes in the equity, debt, and hybrid categories. The Investment Manager has been identified as BFAML.
To appeal to the institutional sector and business treasuries, the company announced on Tuesday that it can now offer seven types of funds.
They are liquid funds, the financial markets fund, instant funds, arbitrage funds, big and mid-cap money, balanced advantage fund, and flexi cap fund.
To satisfy the needs of varied investor profiles that range from consumers and HNIs to institutions, BFMF will provide a complete collection of products. It will be spanning fixed income, hybrid, and equity categories.
To begin, the company will offer a suite of fixed-income, liquid, overnight, and money market products to institutional investors and corporate treasuries. BFMF will launch these products over the next 30 days.
It will begin with Fixed Income products. The operational model of Bajaj Finserv Mutual Fund is consistent with the company's entrepreneurship culture, innovation, execution rigor, solid risk management, and long-term sustainable growth, according to a news release.
"We are committed to being a comprehensive provider of financial solutions to meet India's growing needs. As well as to develop stronger, long-term connections with consumers who have already invested in us."
"The launch of managing assets helps diversify our consumer franchise and utilize the combined power of Bajaj Finserv enterprises in the banking sector across a much larger customer base," stated Sanjiv Bajaj.
He went on to say that BFMF will use technology to empower teams, provide portals for distributors, simplify investing, and create sustainable long-term value for customers. "The asset management business, we believe, equips Bajaj Finserv for a thrilling new era of growth."
"Our investment philosophy is our primary differentiator. We attempt to merge every source of alpha, including the Data edge, Quantitative side as well as Psychological edge into a structure, which we call 'INQUBE'."
As of March 2023, the AUM of the MF industry has grown more than five times in the previous ten years. According to AMFI data, the AUM increased from Rs 7.01 lakh crores in March 2013 and Rs 39.42 lakh crores on March 31, 2023.
Individual investor investments in stock-oriented schemes, comprising equities and balanced funds, increased by 13% in the fiscal year ending March 2023. While debt-oriented schemes increased by 0.16 percent.
According to AMFI data, liquid or money-market mutual funds increased by 30%, while ETFs and FoFs increased by roughly 21% during the same time.
Individual stock asset growth was primarily driven by distributors, except ETFs and FoFs, which were driven by direct investments. The top 30 cities represented 56% of the development in individual investments generated by MF distributors.
Direct person investments accounted for 18%. Bajaj Finserv shares have risen more than 1% since the start of its mutual fund (MF) operations this morning.
Bajaj Finserv's shares closed at Rs. 1475, up 1.12% from the previous day's close of Rs. 1458.7. The stock price has changed by Rs. 16.3. Bajaj Finserv currently has over 10 crore consumers, including over 6 crore consumers. The MF's CIO will be Nimesh Chandan.
Its CEO will be Ganesh Mohan. Furthermore, the fund managers will be S Gupta and S Chaudhary. It is worth mentioning that Bajaj Finserv stocks have gained more than 5% in the last month, supporting the stock's prospective profitability.
In addition, through an amalgam of online and offline reach, Bajaj Finserv services 100 million consumers over 4,500 locations. With a combined overall revenue of Rs 82,072 crores in FY23, Bajaj Finserv ranks as one of India's major providers of monetary services.
It owns 52.49 percent of Bajaj Finance, a publicly traded non-bank having the strategy and organization of a bank. It owns 74% of Bajaj Allianz General Insurance Company and 74% of BALIC.
Bajaj Finance subsidiaries include Bajaj Housing Finance. It provides a variety of housing finance options, and BFS, a one-stop digital platform that combines demat, broking, and margin trading financing for retail and HNI clients on a largely B2C platform.
BFD, a diverse financial services and electronic commerce open-source marketplace for financing, cards, insurance coverage, investments, purchases, and lifestyle products, is owned by Bajaj Finserv.
BFH, BFV, BFAM, and BFMFT are all completely owned subsidiaries of Bajaj Finserv. Ganesh Mohan said that even with nominal growth, MF Industry's assets under management will be 90-95 lakh crore by FY30.
It is up from 40 lakh crore currently. While investors believe India's 41 mutual funds are overstretched, there are 6,000 in the US, 1,000 in Singapore, and 800 in Brazil.
Proofread & Published By Naveenika Chauhan