Trends
Top 10 Best Business Intelligence Companies In USA 2023
Top 10 Best Business Intelligence Companies In USA 2023
INTRODUCTION
In 2023, the USA will be home to various business intelligence companies. These companies provide data analysis, predictive analytics, and customer segmentation services. Business intelligence companies leverage machine learning, AI, and natural language processing technology to help businesses gain valuable insights from their data.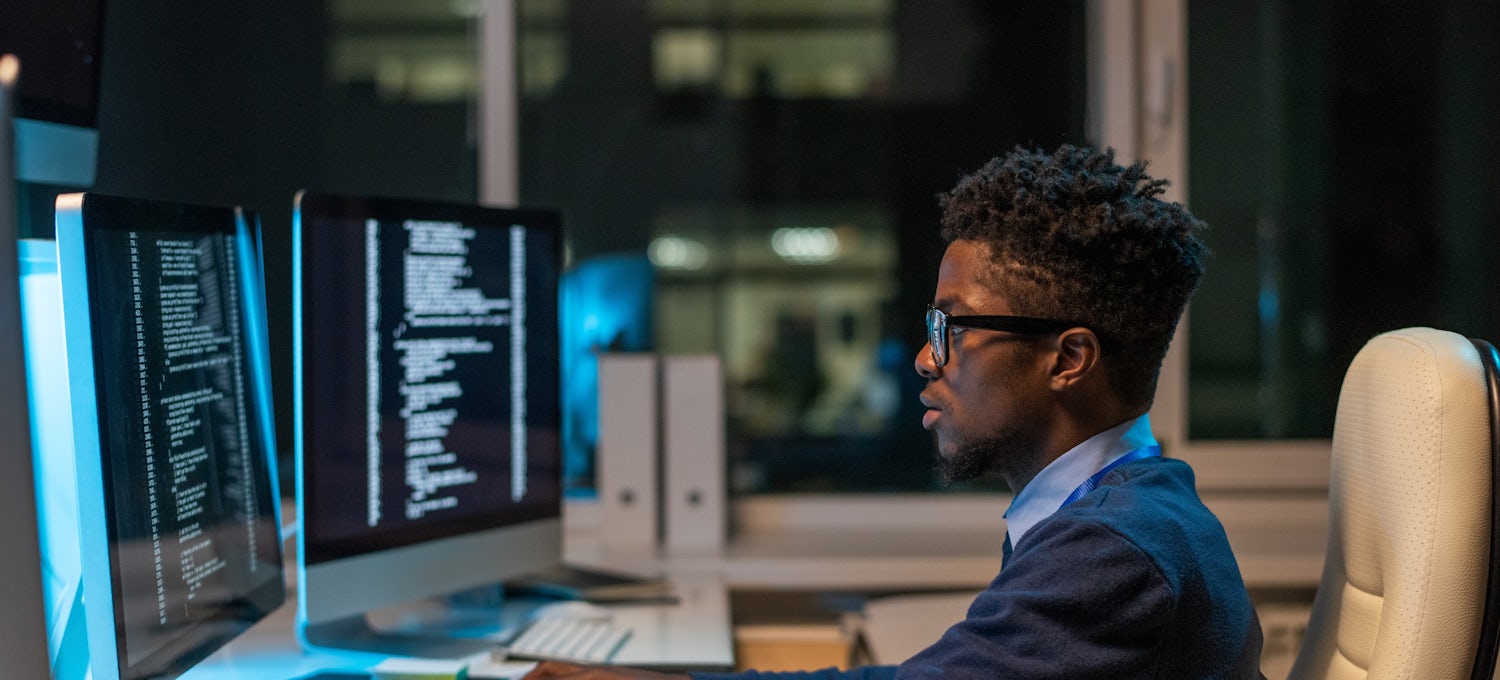 The leading business intelligence companies in the US include Microsoft, Google, Oracle, Tableau Software, Salesforce, SAS Institute, Adobe Systems, and IBM. These companies have extensive experience developing advanced data analysis, modelling, and visualization solutions. They provide various services that enable businesses to understand their customer base, analyze markets and trends, or optimize operations.
Microsoft offers comprehensive cloud-based solutions for business intelligence. The company's Azure platform allows customers to manage data at scale, build powerful analytical models, and deploy intelligent applications. Google is also a leading player in this space, providing access to its BigQuery Interactive Service, which helps organizations explore their data at scale.
Businesses can also use Oracle's wide range of analytics solutions, including the Oracle Analytics Cloud. This platform enables organizations to uncover insights from structured and unstructured data quickly. Tableau Software provides visual analytics solutions that offer insight into customer behaviour, market trends, and operational performance.
Salesforce is another major player in the industry, providing customers with an integrated suite of tools for collecting and analyzing data. Its Wave Analytics Cloud combines reporting, data preparation, and predictive analytics capabilities. SAS Institute is yet another leading provider of business analytics software, which helps businesses detect patterns and identify trends in their data.
Adobe Systems provides omnichannel marketing solutions that allow companies to collect, analyze, and act on customer data in real time. Last but not least, IBM has been a leader in business intelligence for decades and offers products like Watson Analytics and Watson Studio.
By utilizing the power of business intelligence, companies can unlock their potential to make more informed decisions and achieve tremendous success. In 2023, the range of services these companies provide will increase even further, allowing businesses to use the latest technologies to gain insightful knowledge from their data.
IMPORTANCE
2023 is a crucial year for business intelligence (BI) companies in the USA. As businesses become increasingly data-driven, they will require more sophisticated BI solutions. With advancements in cloud computing and analytics, companies can process and analyze more significant amounts of data than ever.
The growing demand for BI technology has led to a surge in BI firms in the US. These companies offer various services, such as predictive analytics, extensive data analysis, and visualization. They also provide machine learning capabilities, which can help companies gain insights from large datasets and make decisions faster.
Moreover, many large organizations invest heavily in AI technologies, including natural language processing (NLP) and machine learning. This creates an unprecedented opportunity for BI firms to develop advanced automated systems that can quickly detect patterns and anomalies in the data and produce actionable insights. This has the potential to revolutionize the way businesses operate and make decisions.
In addition, the increasing adoption of IoT devices is paving the way for more powerful real-time analytics. This allows businesses to track customer behaviour in real time and adjust their strategies accordingly. This requires more sophisticated BI solutions, which BI firms in the US can provide.
Finally, the increasing pressure to comply with privacy regulations drives demand for advanced analytics to ensure data security and privacy. This has created an opening for BI firms to develop secure analytics solutions that meet the needs of their customers.
Overall, BI firms in the US have a bright future. With the rise in demand for advanced analytics and machine learning, these firms will play a critical role in helping businesses unlock the value of their data.
Here are the top 10 best business intelligence companies in USA in 2023
Tableau – Tableau is a leading analytics and visualization software company based in Seattle, Washington. Founded in 2003, it is one of the most popular business intelligence (BI) and data visualization software platforms. Tableau's products allow users to quickly create interactive dashboards and visualizations, making complex data easier to understand.
It offers powerful features such as a drag-and-drop interface, natural language processing, advanced analytics, real-time queries, and intelligent recommendations. Additionally, Tableau provides an open platform with an extensible API, allowing customers to integrate their data sources, including big data and cloud databases.
Tableau enables customers to gain insights into customer behaviour and market trends, helping them make more informed decisions. Moreover, Tableau is committed to providing exceptional customer support, training, and consulting services for its users.
It has been consistently rated as a leader in the Gartner Magic Quadrants for BI and Analytics Platforms. In short, Tableau is a trusted and highly regarded provider of analytics and visualization solutions, enabling customers to make smarter decisions.
Microsoft Power BI – Microsoft Power BI is a business analytics service provided by Microsoft. It provides interactive visualizations and insights with self-service business intelligence capabilities, where end users can create reports and dashboards independently without having to depend on information technology staff or database administrators.
Power BI integrates with many other Microsoft services, such as Excel, SharePoint, Outlook, Dynamics 365 and Azure, and non-Microsoft applications. With Power BI, organizations can connect to hundreds of data sources, including files, databases, social media, web pages and other cloud-based services. It then analyzes the data and creates engaging visuals, such as charts and graphs, in an easy-to-use interface.
Organizations can use these visuals to explore their data and uncover patterns and relationships, leading to better decisions and improved performance. Additionally, Power BI integrates machine learning capabilities to help discover hidden practices and insights. It also supports natural language queries, so users can ask questions about their data using simple sentences and get answers instantly.
With its powerful visualization capabilities, easy-to-use interface and integration with other Microsoft services, Power BI is essential for all businesses.
Oracle Analytics Cloud – Oracle Analytics Cloud is a cloud-based analytics platform designed to provide businesses with the tools to uncover insights and make informed decisions. It combines powerful data visualization with machine learning to enhance customer experiences, improve operations and increase revenue.
Oracle Analytics Cloud provides businesses with predictive models, natural language processing capabilities, and advanced analytics that help them better understand their customers and make better business decisions. The platform offers a comprehensive suite of analytics services, such as interactive dashboards, real-time visualizations, guided analytics, automated data preparation, and more.
Oracle Analytics Cloud helps businesses quickly gain insights from data, analyze it in new ways, and share the findings with others. Its intuitive user interface allows users to quickly build and share visually stunning reports and dashboards in minutes.
Oracle Analytics Cloud also enables businesses to discover hidden insights, identify trends and patterns, and generate actionable insights from any data source. Additionally, it helps optimize campaigns, prioritize opportunities, and accelerate decision-making across teams.
By leveraging this powerful platform, companies can significantly boost their productivity and performance.
SAP Business Intelligence – SAP Business Intelligence is a powerful tool suite that enables organizations to quickly and accurately analyze data, draw meaningful insights, and drive better business decisions. It provides access to various data sources, including enterprise systems like ERP, CRM, and other transactional systems.
Through its intuitive user interface, SAP Business Intelligence allows users to access, transform, and visualize data in real time. With comprehensive analytical and reporting capabilities, it helps organizations save time and money by quickly and accurately analyzing data, enabling them to make more informed decisions.
SAP Business Intelligence also enables organizations to improve collaboration, helping them foster a culture of data-driven decisions. In addition, its self-service analytics capabilities empower users to easily create insightful reports and dashboards without needing technical expertise.
SAP Business Intelligence is invaluable for any organization leveraging its data to drive better business outcomes.
Qlik Sense – Qlik Sense is a powerful data analytics platform developed by Qlik Technologies, Inc. It provides an intuitive, self-service platform for users to quickly access and analyze their data from any source. Qlik Sense offers a wide range of features that enable users to quickly analyze, visualize, and interpret complex data sets.
With its advanced drag-and-drop interface and natural language processing capabilities, Qlik Sense allows users to gain insights into their data and make better decisions rapidly. It also enables users to collaborate with colleagues and external partners in real-time to share results and discuss findings. Qlik Sense's comprehensive set of features makes it the ideal solution for large organizations that need to extract the maximum value from their data.
Its automated machine learning algorithms can help organizations identify and predict trends, while its customizable dashboards allow them to monitor key performance indicators. Furthermore, its mobile-friendly design ensures smooth and secure access from any device.
In short, Qlik Sense is the perfect choice for businesses seeking a comprehensive and intuitive platform to power their data-driven decisions.
MicroStrategy – MicroStrategy is a leading enterprise analytics and mobility software company. Founded in 1989, they are headquartered in Tysons Corner, Virginia, with offices worldwide. Their mission is to make every organization smarter with data-driven insights. They specialize in delivering advanced business intelligence (BI) solutions that empower organizations to analyze vast amounts of data, discover new opportunities, and optimize decision-making.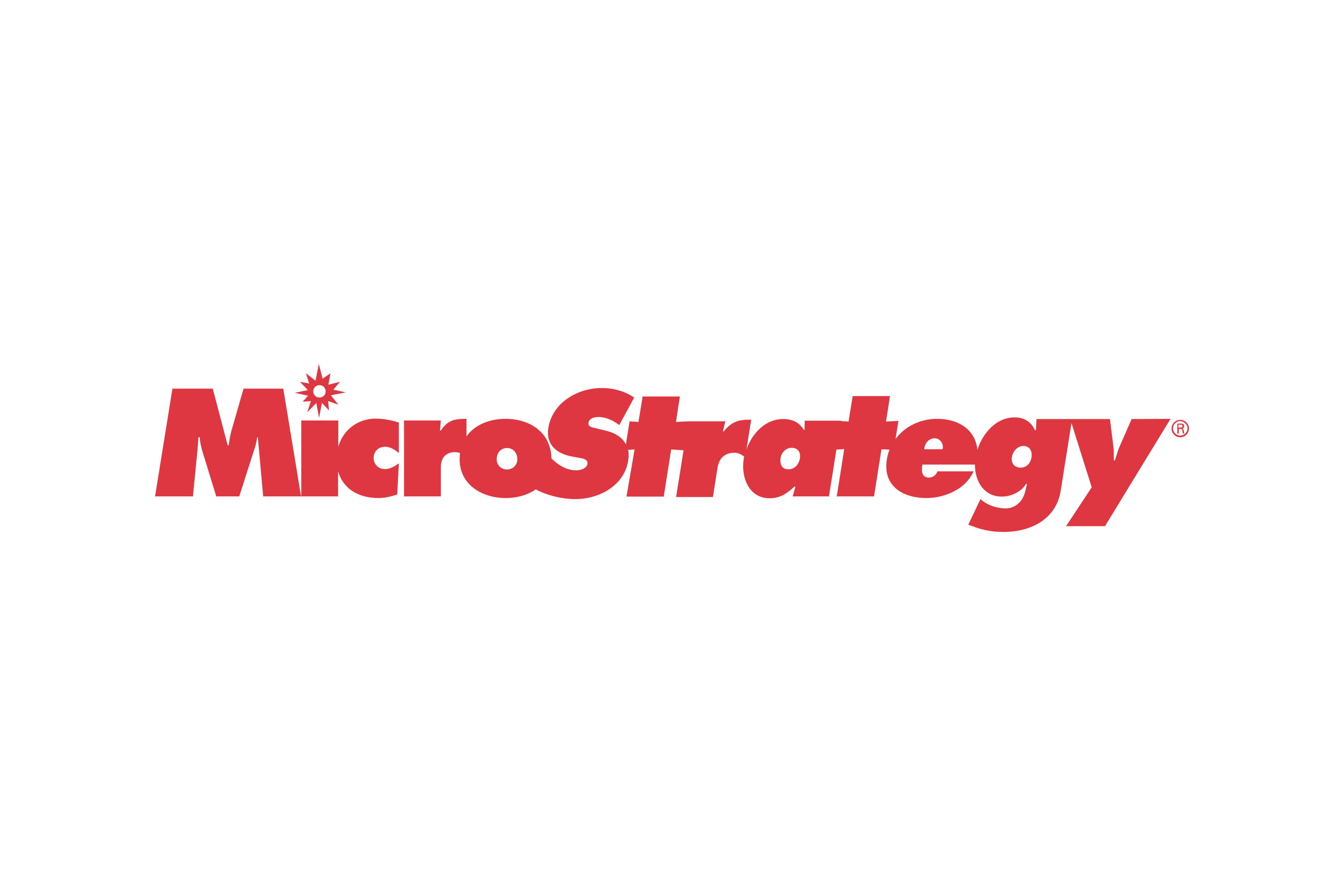 Their products provide powerful analytics and data visualization capabilities, mobile app development tools, secure cloud deployment options, and comprehensive security measures. With their suite of state-of-the-art technologies, MicroStrategy helps organizations turn disparate data sources into meaningful, actionable insights.
The technology enables organizations to improve customer experience, increase operational efficiency, reduce costs, and generate more value from their data.
They offer various solutions for businesses of all sizes, including industry-specific solutions, analytics-driven apps, AI-powered insights, and real-time dashboards. Their famous product suite includes MicroStrategy Analytics, which provides a unified data discovery and analysis platform, and MicroStrategy Mobile, which offers a comprehensive toolset for creating mobile enterprise applications.
In addition, they have a comprehensive set of cloud services, allowing organizations to store, manage, and share their data securely in the cloud.
MicroStrategy has earned numerous awards and accolades throughout the years, and its team of experts continues to be a leader in the BI space. They are committed to providing innovative technologies and creative solutions to help businesses maximize the power of their data.
Salesforce Einstein Analytics – Salesforce Einstein Analytics is a cloud-based analytics and AI platform that enables businesses to uncover deeper insights from their data. With Salesforce Einstein Analytics, companies can quickly analyze large amounts of data and discover valuable insights to help make smarter decisions.
The platform offers powerful predictive analytics capabilities, allowing businesses to identify trends in customer behaviour and anticipate future outcomes. It also provides natural language processing capabilities and automated machine learning models to accelerate the discovery process further.
Additionally, Salesforce Einstein Analytics has an intuitive drag-and-drop user interface that makes it easy for business users to build complex analytic dashboards without coding.
Overall, Salesforce Einstein Analytics provides an agile and comprehensive analytics platform that helps businesses unlock the potential of their data.
ThoughtSpot – Thoughtspot is a leading data analytics and AI company founded in 2011 by Ajeet Singh and Mohit Bhatnagar. It provides a revolutionary way to gain insights from the data with its innovative technology platform.
It enables organizations to quickly build interactive search-based applications allowing business users to explore large amounts of data with simple, natural questions. Through this platform, users can promptly uncover actionable insights to make better decisions faster.
Thoughtspot's data platform allows users to connect multiple data sources, query them using a powerful search engine, analyze the data with AI-driven visualizations, and collaborate to share insights with their team.
Its unique machine-learning algorithms enable users to intuitively discover patterns that would have been difficult to find manually. Additionally, Thoughtspot has developed an AI Assistant to help users get answers to their questions quickly and accurately.
The company focuses on making data accessible so businesses can make decisions based on real-time insights. Hundreds of Fortune 500 companies trust Thoughtspot for their data analytics needs, including Target, Microsoft, Amazon, and Walmart. It also boasts partnerships with major players in the tech space, such as Google Cloud and Tableau.
Thoughtspot has made a significant impact in data analytics and AI. From developing innovative algorithms that enable users to access valuable insights to providing the tools and platforms needed to make decisions faster, Thoughtspot is revolutionizing how people interact with data. The company strives to make data more accessible and easily understood by everyone.
Sisense – Sisense is a global business intelligence (BI) and analytics software company headquartered in Tel Aviv, Israel. Founded in 2004, Sisense has built a robust platform that helps organizations of all sizes make sense of large datasets and turn them into actionable insights.
From Fortune 500 companies to growing startups, Sisense enables businesses to quickly build interactive dashboards, visualizations, and custom applications with its drag-and-drop interface. Powered by artificial intelligence, the Sisense platform offers users an intuitive way to explore data, gain insights, drive decisions, and share results across departments and teams.
With Sisense, users can easily connect to multiple data sources, including cloud and on-premise databases, to create real-time insightful reports and dashboards for business users. Additionally, users can access sophisticated analytics features such as predictive analytics, machine learning algorithms, natural language processing, and anomaly detection.
The platform also includes collaboration tools, so users can create data stories, share insights within their team, and collaborate on projects in real time. With its commitment to innovation, Sisense is helping organizations make better decisions faster.
Panorama Necto – Panorama Necto is a leading software company established in 2020 and based in San Francisco, California. The company develops and markets AI-powered enterprise solutions for businesses across industries. These solutions help organizations drive intelligence from data, insights, and automation.

The company's mission is to make analytics faster, easier, and more accessible. For instance, its flagship product, Necto Insight, is an end-to-end analytics platform that provides business intelligence, predictive analytics, and data visualization capabilities. It has a cloud-based architecture built on top of the latest technologies, such as deep learning and natural language processing (NLP).
In addition to deploying analytics products, Panorama Necto offers a range of consulting services, training initiatives, and workshops. These are designed to assist businesses in maximizing the value of their data by leveraging AI-driven analytics.
Panorama Necto's team consists of experienced professionals with extensive knowledge and expertise in analytics. They are well-versed in the best practices and industry trends used to ensure the highest quality results. Furthermore, customers can take advantage of their world-class customer support and technical advice.
The company has already succeeded since its inception, helping many organizations to become data-driven and make decisions based on insight. It continues to push the boundaries of innovation and lead the way in the analytics space.
CONCLUSION
In 2023, the business intelligence market in the United States is expected to experience significant growth. Companies invest heavily in data analytics and artificial intelligence tools to gain competitive advantages. Business intelligence companies use predictive analytics, machine learning, and natural language processing to create more efficient and personalized customer experiences.
Additionally, cloud-based solutions are becoming increasingly popular, allowing businesses to access data from anywhere and quickly analyze it for decision-making. In the US, top BI vendors include Microsoft, IBM, Oracle, SAP, Tableau, and Qlik.
By 2023, these companies will continue to dominate the market as they develop even more powerful and cost-effective solutions.