Trends
Best Flexi-Cap Mutual funds to invest in 2022
Best flexi-cap funds for the investors to hop on in year 2022
Flexi-cap mutual funds give fund managers a variety of market capitalizations, sectors, and themes. It means that fund managers are free to invest wherever they want based on their market view. As a result, they are generally recommended to moderate long-term investors who want to build money over time. Ideally, these plans should be invested in with a five- to the seven-year investment horizon.
As previously stated, these funds have the flexibility to invest wherever the fund manager sees fit. This is an area where investors should use the utmost caution. Investors should make sure that their plan is appropriate for their risk tolerance. Some Flexi-cap plans, for example, may be more conservative than others. It's up to the investor to determine which one is best for them.the list since all of the schemes have maintained their positions. However, please be aware that Aditya Birla Sun Life Flexi Cap.
If you're thinking about investing in Flexi-cap funds, here are what you must know. There have been no significant changes to Fund, which is on our list of recommended funds, has been in the third quartile for the past three months.


Best Flexi-cap schemes to invest in 2022
Parag Parikh Flexi Cap Fund
UTI Flexi Cap Fund
PGIM India Flexi Cap Fund
Aditya Birla Sun Life Flexi Cap Fund
SBI Flexi Cap Fund
Canara Robeco Flexi Cap Fund
For shortlisting equity flexi-cap mutual fund schemes, used the following criteria.
1. Daily rolling returns over the last three years.
2. Over the past three years, there has been a certain consistency:  The Hurst Exponent, which is implied by H, is used for calculating a fund's consistency. Compared to other funds, funds with a high H have lower volatility. The H exponent is to see a fund's NAV series' unpredictability. Compared to funds with a low H, funds with a high H have lower volatility.
The returns sequence is considered a geometric Brownian time series when H = 0.5. It's difficult to predict these kinds of time series.The series is considered to be mean reverting when H is smaller than 0.5.The series is said to be persistent when H is bigger than 0.5. The greater the series' tendency, the higher the value of H.
3. Downside risk: For this metric, the investors solely take into account the mutual fund scheme's negative returns.
X =Returns less than zero
Y Equals the sum of all X squares
Z = Y/the number of days it took to calculate the ratio
Risk on the downside equals the square root of Z.
4. Outperformance: Jensen's Alpha measures it over the last three years. Jensen's Alpha compares a mutual fund scheme's risk-adjusted return to the expected market return predicted by the Capital Asset Pricing Model (CAPM). Higher Alpha shows that the portfolio's performance has outperformed the market's expectations.
5. Asset size: The asset-size threshold for equity funds is Rs 50 crore.
With this, let's now discuss the Flexi-cap mentioned above briefly and know more about their background.
Parag Parikh Flexi Cap Fund
The Parag Parikh, Flexi Cap Fund, is a diversified equity flexi-cap fund managed by Parag Parikh. Its investing universe is unrestricted by self-imposed sector, market capitalization, region, or other constraints.
However, an average of 65 per cent of listed Indian shares to take advantage of the favourable capital gains tax treatment available to such funds. Mr Rajeev Thakkar will be in charge of the domestic portion of the project, while Raunak Onkar will be in charge of the foreign investment component. Raj Mehta oversees the 'fixed income' investment component.
The Flexi-cap fund invests straightforwardly. However, because it will not just pay lip service to value investing, it may buy businesses that are going through a difficult period. Each of them will bloom at a different time, so you may feel like 'nothing is happening for long periods. While some may think this is boring, they are adamant that the authority never forsake caution in the name of excitement.
UTI Flexi Cap Fund
The Fund is a multi flexi-cap fund that invests throughout the market capitalization spectrum. The Fund will invest in high-quality businesses that can demonstrate significant long-term growth and are managed by seasoned executives. The Fund would use a bottom-up stock selection approach with well-defined parameters of free cash flows, capital efficiency, and ability to compound earnings.
PGIM India Flexi Cap Fund
Prudential Financial, Inc. (PFI) USA's global investment management unit, PGIM, manages USD 1.5 trillion1. Through our multi-manager strategy, we provide a wide choice of investing capabilities and professional investment teams to help you achieve your financial goals. With a 140-year history, PGIM is built on strength, stability, and money management. In addition, the firm has a long-term vision, having survived many market cycles and seeing opportunities in times of uncertainty.
Aditya Birla Sun Life Flexi Cap Fund
Sun Life of Aditya Birla The Birla Sun Life Mutual Fund House is offering the Flexi-Cap Fund, an open-ended Flexi Cap Equity programme. On August 27, 1998, the fund went live. The fund's investment objective is to "seek long-term capital growth and consistent income by investing 90% of its assets in stocks and 10% in debt and money market instruments." A simplified part of the programme will should surely give a try in IPOs, developing industries, and other primary market offerings, and it will use a top-down and bottom-up approach to investing. The S&P BSE AllCap Total Return Index is a benchmark.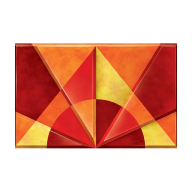 SBI Flexi Cap Fund
SBI Flexi-cap Fund is an SBI Mutual Fund House open-ended Flexi Cap Equity programme. On September 29, 2005, it was established as a fund. The fund's investment goal is to make money. "The fund would invest in stocks and equity-related products from companies with a wide range of market capitalizations. The fund will invest 50 to 90% of its assets in large-cap equities, 10% in small-cap stocks."The S&P BSE 500 Index is a benchmark.
Canara Robeco Flexi Cap Fund
Canara Robeco Flexi-Cap Fund regular Plan is a Canara Robeco Mutual Fund House open-ended Flexi Cap Equity scheme. On September 16, 2003, established a fund."The scheme aspires to create capital appreciation by investing in equities and equity-related assets," says the fund's investment goal. The system would use a bottom-up investing approach, finding companies with a strong competitive position, profitable. Because it is an open-ended fund.