Trends
CBI Files A Case Against Corporate Power Ltd On Allegations Of Rs 4,038 Crores Bank Fraud
The CBI has lodged an FIR against Abhijeet Group-backed Corporate Power Ltd and its directors for an alleged Rs 4,000 crore bank fraud, officials said on Friday.
The agency on Thursday searched 16 places in several cities, including Nagpur, Mumbai, Ranchi, Kolkata, Durgapur, Ghaziabad, and Vishakhapatnam, in connection with the case. Corporate Power Ltd, a Kolkata-based special purpose vehicle backed by the Abhijeet Group to set up a power plant in Jharkhand, has allegedly committed a bank fraud of Rs 4,037.87 crore involving a consortium of 20 banks, according to a complaint filed by the Union Bank of India. , now part of the CBI FIR, officials said.
They said several Abhijeet Group companies, including Corporate Power Ltd and some of its directors, are already facing CBI investigation in connection with the coal scam cases and are also accused. Corporate Power Ltd, originally named Chitarpur Coal and Power Ltd, envisaged setting up a 540 MW power plant in Jharkhand's Latehar district in a 4×135 MW configuration for Rs 2,900 crore, they said. "It was also alleged that trade receivables, major related party transactions, and funds were diverted to a network of various companies that were fictitious V. As a result, the borrower was able to siphon off the funds," a CBI spokesperson said in a statement.
About Corporate Power Ltd
Corporate Power Ltd ("CPL") is a Special Purpose Vehicle of Abhijeet Group which was exclusively incorporated in 2006 for a Power Venture in Jharkhand.
The project of Corporate Power Ltd is divided into 2 phases, each comprising a 540 MW (2 units x 270 MW) power plant. The plant is strategically located in the area of coal mining. The plant of Corporate Power Ltd is in Jharkhand, 12 km from Chandwa, 30 km from Latehar (district headquarters,) and ~100 km from Ranchi.
The nearest railway station to Corporate Power Ltd is Tori, 12 km from the plant. The nearest seaports are Haldia and Kolkata, and the nearest airport is Ranchi, ~90 km from the plant. Construction of the plant began in 2009. Construction activity was suspended in September 2012. The project of Corporate Power Ltd has progressed to approximately 95.95% for Phase I and approximately 66.94% for Phase II. stage until all construction activities stop.
About Abhijit Group –  It is an Indian power project development company currently developing three coal-fired power plants: the 276megawattst (MW) MIHAN Power Project in Maharashtra, the 1,080-MW Chandwa Power Project in Jharkhand and the 1,320-MW Banka Power Project in Bihar. . The three projects have a combined installed capacity of 2,671.6 MW.
On its website, Abhijeet Group states that "we intend to sell the electricity generated from these projects under various off-take arrangements, including long-term, medium-term and short-term PPAs to state. We are a part of Abhijeet Group, which has a presence in various industries. The Abhijeet group has developed a 25 MW self-energy project and a ferroalloy project in West Bengal, a road project in Karnataka, and a bridge project in Maharashtra.
In August 2012, New Jersey-based FJS Energy signed a $7 million contract with India's Abhijeet Group to buy coal from Kentucky and West Virginia.
Abhijeet Power Limited intends to sell the electricity generated from these projects under various off-take arrangements, including long-term, medium-term, and short-term PPAS to state and private distribution companies, private power trading companies, and industrial consumers on a commercial basis.
The company awarded a BTG contract worth Rs. 6300 crores to BHEL in March 2012. Corporate Power Ltd (CPL) is a special vehicle of Abhijeet Group which was established in 2006 for Power Venture group exclusively in Jharkhand. The car wash is located approx. 1 km from the proposed plant.
The project will be implemented in two stages. The land requirement is estimated at 362 ha. The requirement for washing intermediates and coal will be 1.3 million TPA each and will be sourced from Chitarpur Coal Block. The BTG contract was awarded to Bharat Heavy Electrical Ltd. (BHEL). The first phase of 540 MW was completed at the end of 2012, and then II was started. phase 2X270 MW. A power purchase agreement with the Power Trading Company (PTC) has already been concluded, whereby the company will sell electricity to power-deficient states in the country. CPL's total investment in the projects is Rs. 59 billion.
The power project is expected to be fully operational by April 2014. In addition, they are planning to construct another unit with an installed capacity of 660 MW at Chandra. Jharkhand Electric Co. Pvt. Ltd (JECL) is a company controlled by RPG Group's CESC and Abhijeet Group's Jas Infrastructure Co Ltd, which have formed a joint venture to manage the annual coal requirement for CESC's 1,000-megawatt thermal plant in Jharkhand. The company is setting up a 1000 MW coal-based thermal power plant project at Katikund village in the Dumka district of Jharkhand. The cost of the project is estimated at Rs. 50,000 crores, and the coal linkage was awarded in November 2007
The terms of the deal, which have been made public, indicate that Booth Energy will supply up to two million tons of coal annually, with the remaining roughly seven million tons coming from other producers.
Keith Hall, a Kentucky representative, was involved in brokering the agreement. Hall's district covers part of Pike County's coal district, and Hall also owns several coal-related businesses in the area — including coal mines — and is on the board of FJS Energy. Hall was approached about the deal by FJS Energy chairman MP Narayanan, former chairman of Coal India, and Neyveli Lignite Co.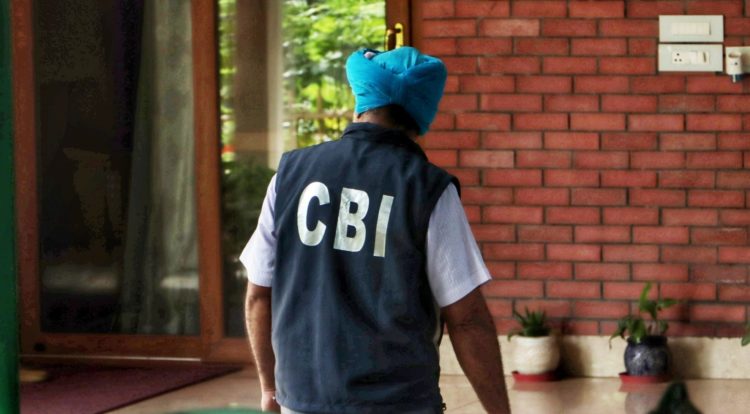 Fraud Case Against Corporate Power Ltd
In the FIR, the agency named Corporate Power Ltd and its promoters and directors, including Manoj Jaiswal, Abhishek Jaiswal, Abhijeet Jaiswal, Bishal Jaiswal, Rajiv Kumar, P.N. Krishnan, Munna Kumar Jaiswal, Arun Kumar Shrivastava, Rajeev Goyal, Prem Prakash Sharma, S N Gaikwad, and Arun Gupta as accused, it said.
In its complaint, Union Bank alleges that the accused persons defrauded the bank with "criminal intent" to gain wrongfully, according to the statement.
Corporate Power Ltd allegedly entered into a criminal conspiracy and paid out a quantity of working capital from the bank to a network of various companies that are related companies.
"The debtors have committed an offense with the most dishonest and criminal intent and have caused huge loss to the bank and the exchequer for undue gain to themselves by creating bogus companies to circulate money in shell companies…" he further said. , according to the statement.
Corporate fraud has emerged as the biggest risk facing companies and is becoming an increasing threat. Fraud incidents are still alarming and in the process:
• Destroy investor confidence in stock markets
• The result is massive destruction of investor wealth
• Damage to the reputation of the concerned company, its management, and the board of directors
• Impeding the affected company's ability to borrow and thereby creating financial stress.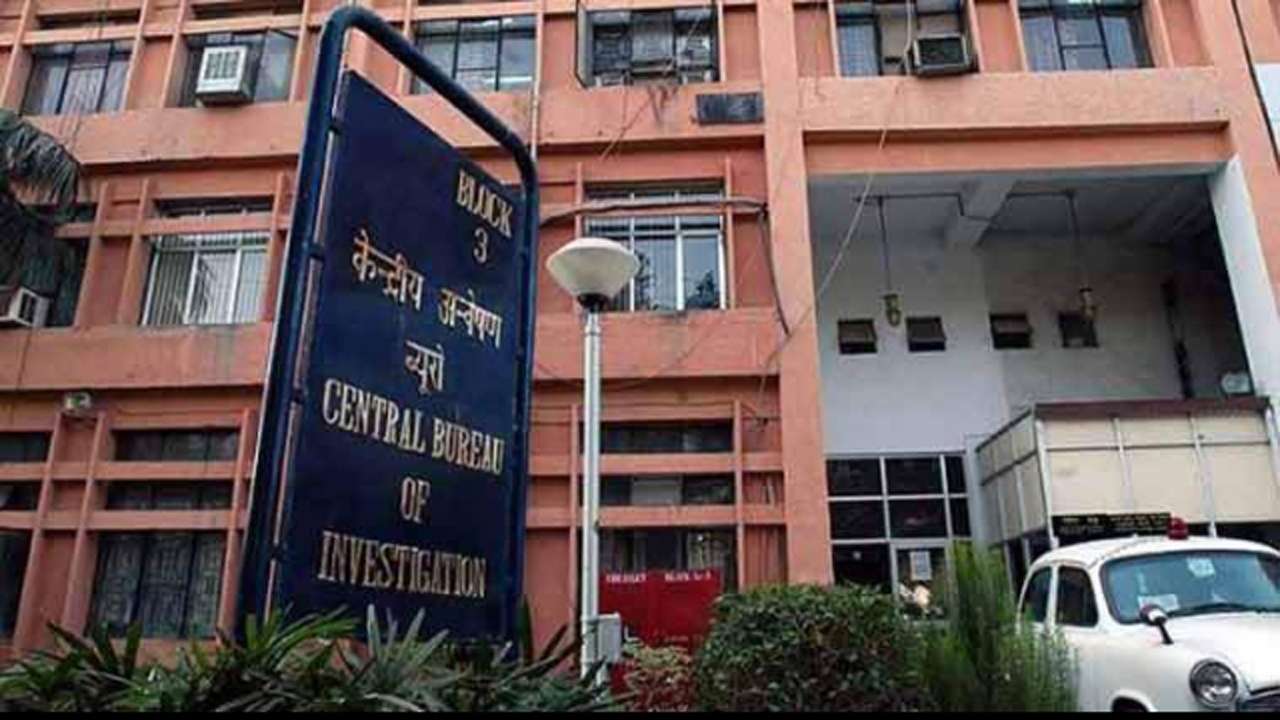 In the case of large frauds that cause going concern problems (raising doubts about the company's ability to continue as a going concern shortly) – e.g. Enron, Lehman Brothers. Regulations are regularly tightened to ensure monitoring, vigilance, and disclosure mechanisms, including whistle-blower complaints. It is a universal truth that fraudsters are always one step ahead of regulators.
We must accept that fraud is inevitable, and companies should establish strong systems, processes, corporate governance practices, and a robust recruitment process to ensure that the right people with integrity and value system are hired.
It is also important to create awareness among employees through rigorous training mechanisms regarding fraud-prone areas and ensure that fraud is impartially investigated and culprits punished promptly.
Edited by Prakriti Arora