Trends
Covid might grasp more than 90% of Beijing people by the end of January, study says. Why the Covid cases in Beijing are increasing at an alarming rate?
Covid cases in China are speeding so fast that there is no stopping. Studies are expecting these cases to increase at an alarming rate in the near future.
In China, which is now coping with a Covid rise that has concerned people all over the world, almost all residents of Beijing are likely to have contracted the virus by the end of January, according to a recent study.
According to the report, nearly all of Beijing's 22 million residents would have Covid by the end of January. According to a study published in Nature Medicine, over 76% of Beijing inhabitants had already become ill by December 22, and 92% of the city's residents would be sick by the end of January.
The report shows how the Covid outbreak raised quickly in China as the number of cases rose after Beijing unexpectedly relaxed its "zero-Covid" policy in December. The study found that the virus's Reproduction Rate increased to 3.44 following the policy modifications, which indicates that one person infected with the virus can spread it to 3.44 other persons.
Since Beijing decided to adopt the virus last month, Covid has rapidly spread throughout China, slowing economic growth and triggering reports of overcrowded hospitals and crematoriums.
China officially abandoned its oppressive zero COVID policy in December 2022. Following the abrupt opening, the number of positive cases and deaths increased dramatically.
China loosened pandemic restrictions on transport employees that have hampered the flow of freight all around the country.
A recent negative PCR test and a health code were asked at checkpoints on the country's roads and in its ports, which slowed the country's economic recovery and backed up cargo movement.
According to Cathay Pacific, a Hong Kong-based airline, China loosened limits on the flight crew. Instead of seven days, the crew will just need to spend three days in Hong Kong before departing for the mainland. We appreciate this change, the airline declared.
The zero COVID strategy was recently commended by the government media as being the "most affordable and most successful." The lack of planning for the opening may have surprised many people. Hospitals quickly became overcrowded, and Medications quickly ran short.
And that's where the problem happened.
This time, Beijing has had a Sizable, Rapidly Expanding Outbreak—the first in the Chinese capital since the start of the pandemic—a week after policymakers loosened the country's stringent Covid regulations.
In the upscale shopping district Sanlitun, the effects of the outbreak in the city were evident. There, the often-busy stores and restaurants had no patrons and, in some cases, were running on a skeleton staff or were only serving takeaway.
Similar situations can be seen all around Beijing, where Businesses, Residences, and even Offices report being short-staffed or changing working conditions when staff members become sick. Others choose to stay at home in The Interim to avoid contracting the disease.
Beijing was at the forefront of a new reality for China. Not since the early days of the pandemic in Wuhan have Chinese cities faced with an outbreak without stringent control measures in place. Before the new laws, Beijing was already suffering a small-scale outbreak.
China's National Health Commission (NHC) announced it would stop counting asymptomatic infections in its Daily Tally after giving up on trying to keep track of all the new Covid cases.
The NHC stated in a note that due to decreased levels of official testing, "it is impossible to exactly comprehend the true number of asymptomatic illnesses."
James Zimmerman, a Beijing-based attorney and former head of the American Chamber of Commerce in China, reported that nearly 90% of workers in his office have Covid, up from only about half a few days ago.
We've changed our "work from home" policy to "work from home if you're well enough." The onset of this item resembled a runaway freight train, he claimed.
According to experts, the virus may spread quickly because there aren't many people in China who have already been exposed to Covid-19 and because the widely used inactivated-virus vaccinations are less efficient at protecting against Omicron infection than vaccines against Prior Strains and mRNA.
Authorities in Beijing have advised people who are not very ill to refrain from doing Emergency Services. While it often takes time for the full level of severe disease or death in Covid-19 outbreaks to become apparent, there are signals of an impact on the healthcare system.
A renowned Chinese epidemiologist had already issued a warning that the Covid wave will climax in China in the following two to three months. The Covid wave, according to Zeng Guang, a former top epidemiologist at the Chinese Center for Disease Control and Prevention, will notably influence the country's rural areas.
"Large cities have been the Primary Focus of our attention. Time to pay more attention to rural areas "According to Zeng Guang and Reuters, most people in China's rural areas do not have access to medical services, which could exacerbate the Covid Issue there.
The number of cases will rise in rural regions because so many Chinese people will go home for the Lunar New Year vacation. The holidays officially start on January 21, when the largest annual human migration in history takes place.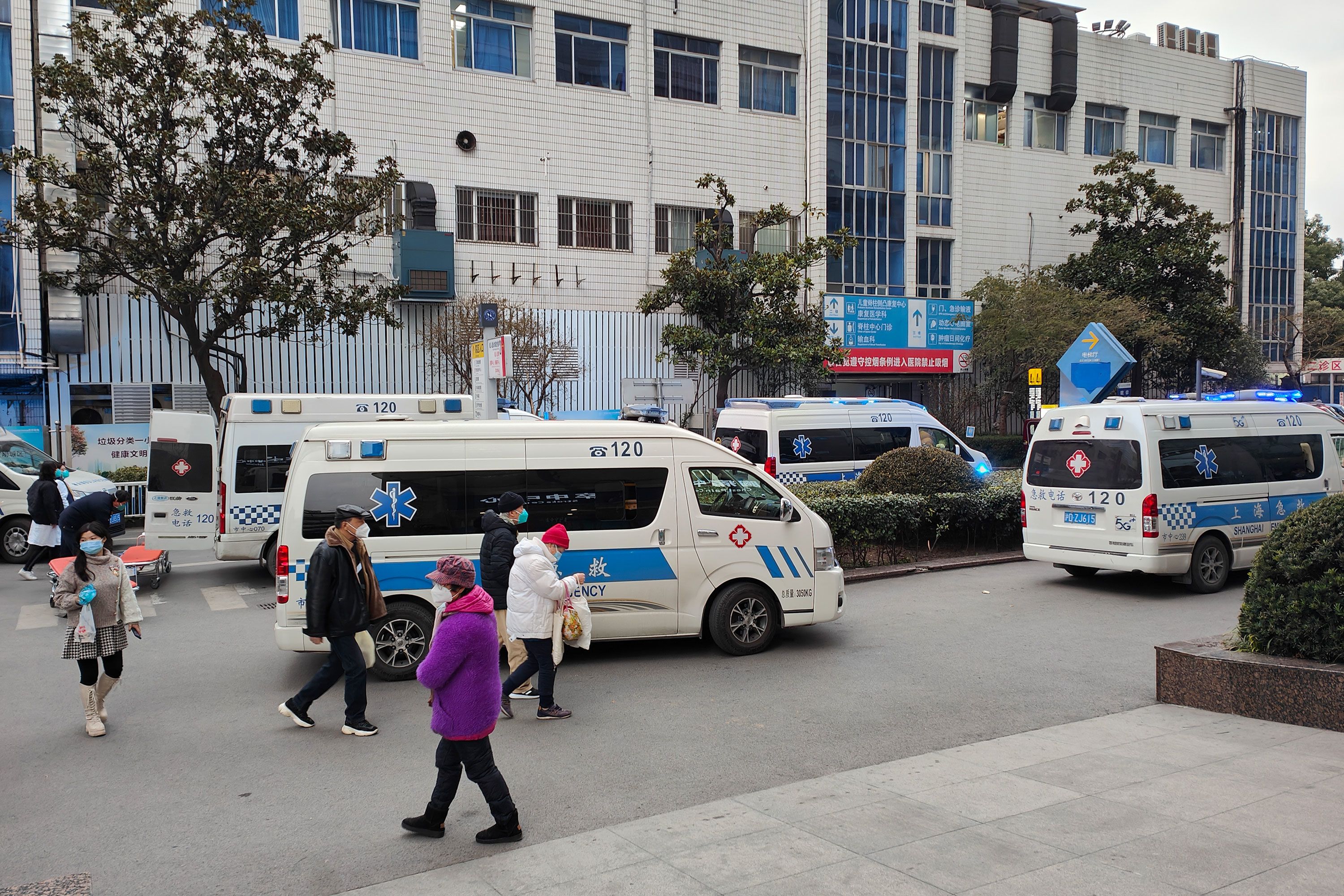 The present situation in China seems more deadly compared to Covid waves before.
In response to allegations that it was withholding statistics, China has revealed almost 60,000 Deaths among COVID patients since the beginning of December.
The country's National Health Commission reported between Dec. 8 and Jan. 12, 59,938 people passed away in hospitals because of COVID-19-related conditions. The World Health Organization stated that it is testing the most recent statistics but encouraged China to give more specific data, including on sub-variants spreading across the country.
The documented COVID-19 deaths took place in hospitals, leaving open the chance that further deaths took place at home.
The report would increase 10,775 the official number of deaths in China directly attributed to COVID-19 since the virus was discovered in late 2019 in the central city of Wuhan.
Despite an increase in infections that started in October and has packed hospitals with feverish, wheezing patients, China lifted Anti-Virus regulations in December and stopped releasing data on COVID-19 deaths and infections.
Only those Covid patients who passed away from respiratory failure were listed as having died from Covid in China before.
According to data posted on the Chinese Center for Disease Control and Prevention website, China reported only 37 local Covid-related deaths in the month following December 8, even though the outbreak has overrun hospitals and cemeteries amid apparent Covid increases in several towns.
Top global health officials have urged Beijing to share more information about the explosive spread of Covid in China, where reports of overcrowded hospitals and funeral homes have surfaced. The World Health Organization, the United States, and China have accused each other of "under-representing" the severity of its current outbreak.
China has previously reported little more than 5,000 fatalities since the epidemic started, one of the lowest Fatality Rates in the world. However, international health experts have forecast that at least one million COVID-related deaths will occur this year.
Edited by Prakriti Arora