Trends
The two-seater flying taxi developed by China's XPeng Inc. was successfully tested in Dubai, opening the door to the future of transportation.
The two-seater flying taxi developed by China's XPeng Inc. was successfully tested in Dubai, opening the door to the future of transportation.
A Chinese company conducted a test of an electric flying taxi in Dubai, providing a peek of the cutting-edge technology that may one day carry people across busy cities above all traffic. One of the many flying car projects underway around the world is the XPeng X2, which was created by the aviation division of XPeng Inc., based in Guangzhou.
The day when people start driving in flying vehicles is not far off, given how quickly traffic on roadways is increasing. To minimize traffic and carbon emissions, the startup tested an electric flying taxi in Dubai. The XPeng X2 is one of the flying car concepts being worked on all around the world. Because so few have been successfully tested while transporting passengers, it will probably be many years before any are put into service.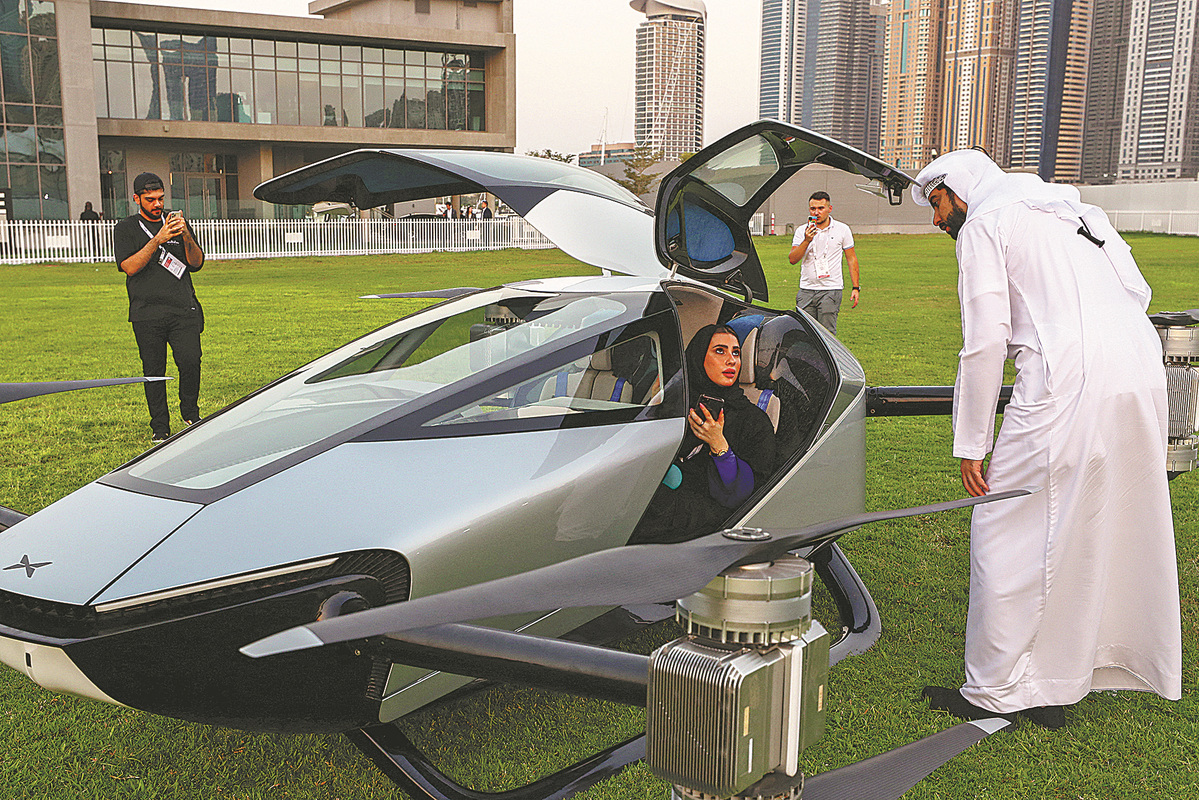 The business claims that although this flying car used an empty cockpit, a manned flying test was conducted in July 2021.
The two-passenger, sveltely built car is propelled by a pair of eight propellers. Its top speed, according to the company, is 130 km/h (80 mph). In contrast to helicopters and aircraft, eVTOL, or electric vertical takeoff and landing vehicles, could start rapid point-to-point personal travel.
In the future, people can travel to the city in driverless automobiles that soar above congested roadways. But in the world of transportation, eVTOLs are still a relatively new development. Infrastructure issues, safety concerns, and problems with battery life continue to be major obstacles for the sector.
To create the UAE's urban air mobility ecosystem, Eve and Falcon will work with regional people and stakeholders. Many start-ups are working hard to alter short-distance travel goals. They are combating climate change as well.
The electric aircraft will soon be introduced to the markets, according to Xpeng Inc. Dubai is looked at as a key launching pad for the following generation of flying automobiles.
The general manager of Xpeng Aeroht was quoted by Reuters as saying, "First, we selected Dubai City because Dubai is the most inventive city in the world."
The Chinese organization referred to the 90-minute test flight as "an important base for the future generation of flying automobiles", and it took place in Dubai.
Minguan Qiu, general manager of Xpeng Aeroht, told Reuters that the company was "making step-by-step (moves) to the worldwide market." Dubai was our first choice because it is the most inventive city. In theory, the eVTOL vehicles provide rapid point-to-point personal transportation.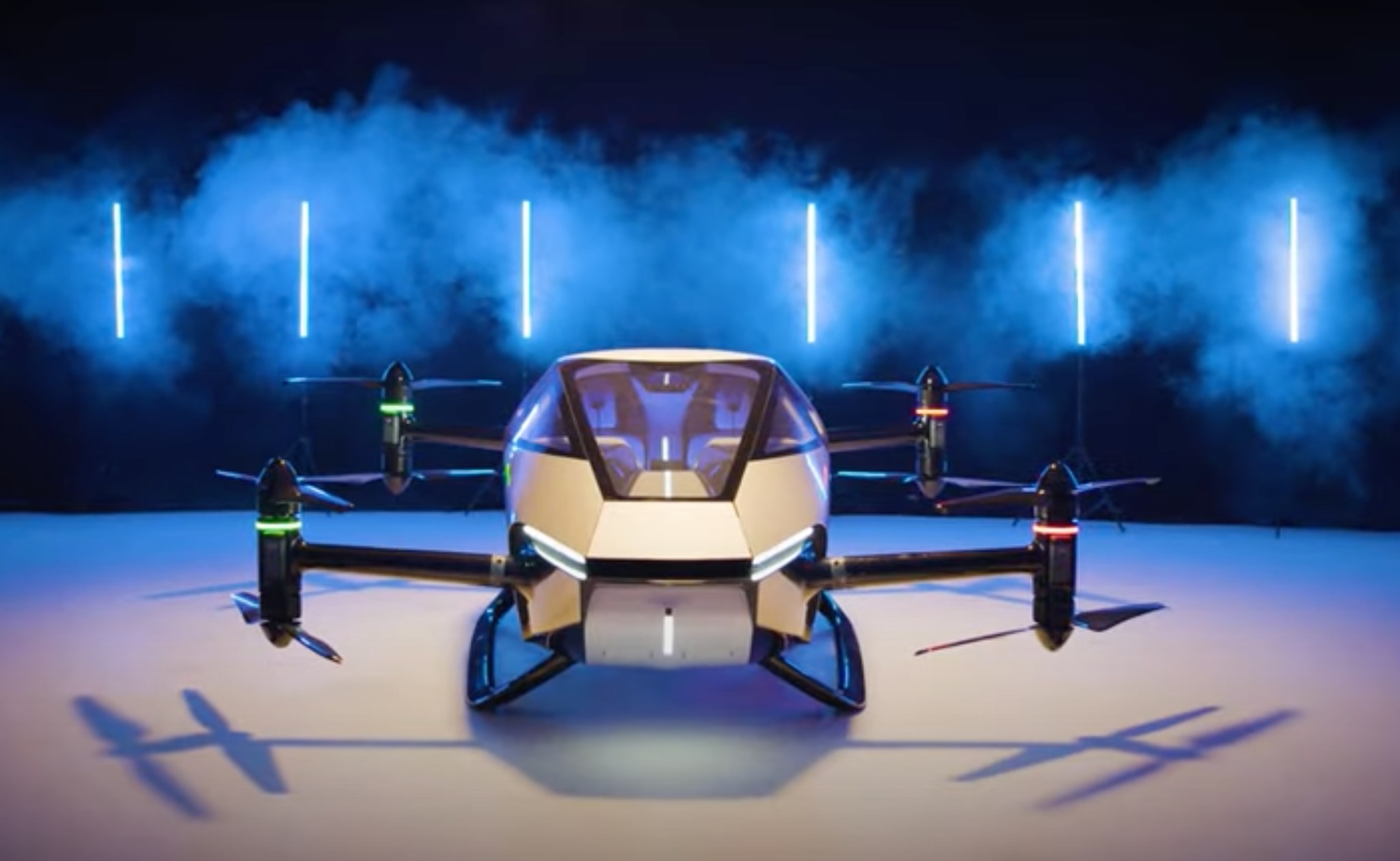 Flying taxis and their future impact on the world
Flying automobiles used to be the stuff of science fiction and fantasy. But during the past ten years, evolution has brought this vision more closer to reality. The future of our self-driving cars will reduce travel times, increase efficiency, and enable contactless transactions, as opposed to the fantasy and luxury envisioned in our earlier visions.
With nearly 70% of people in cities in 2050 compared to 50% today, the world's population will be more urbanized. The answer to growing traffic and pollution may be electric flying automobiles. Flying cars might operate from rooftops, garages, or even driveways as they don't ask for a runway.
Dubai has been conducting driverless drone tests since the beginning of 2017[1], and the New Zealand-based Kitty Hawk firm, which is sponsored by Google co-founder Larry Page, is also making progress with an electric VTOL (vertical take-off and landing) aircraft. This brand-new personal aircraft, known as Heaviside, can travel up to 180 mph and has a range of 100 miles. The United Airlines' statement in February 2021 that it will spend $1 billion on electric flying taxis to transport people to major airports supports the idea that widespread personal drone transportation is a matter of when not if.
Many other players have intensified experiments with air taxi technologies over the years with some encouraging results.
The Volocopter is the first manned, all-electric aircraft in the world. It was praised for its technological prowess and potential for a greener future. It makes no sound at all. Robots will replace the batteries before each trip, and they will operate using drone technology. The volocopter is elegant and cozy in its design. It includes nine battery systems, leather upholstery, an emergency parachute, and a battery that can be fast-charged for 40 minutes.
A small commercial aircraft or a helicopter used for impromptu, brief trips is referred to as a flying taxi (known as an air taxi). It is sometimes referred to as an urban air mobility (UAM) vehicle and used as an alternative means of transportation in cities with congested roads.
Air taxis have been increasingly popular recently, and many companies—including Toyota, Uber, Hyundai, Airbus, and Boeing—are creating models to compete in the urban air mobility market.
Research by Morgan Stanley suggests that by 2040, the market for autonomous urban aircraft might be worth $1.5 trillion. Another urban air mobility (UAM) analysis by Frost & Sullivan predicts that air taxis will start operating in Dubai in 2022 and rise at a Compound Annual Growth Rate of nearly 46% to more than 430,000 units by 2040.
Edited by Prakriti Arora