Trends
China rushes to build hospital beds, US says covid situation in China is a concern
In response to a sharp increase in instances of COVID, China hurried to construct fever screening centers and deploy hospital beds throughout its cities. Now that the virus is sweeping across a nation of 1.4 billion people who have been protected for so long yet lack natural immunity, there is rising worry about potential fatalities, viral mutations, and the impact, once again, on the economy.  The United States stated that the world should be concerned by Beijing's unexpected choice to allow the coronavirus to run wild.
"We are aware that when the virus is in the wild and spreading, it has the potential to develop and pose a threat to people all over the world." Ned Price, a spokesman for the US State Department, said, "We have seen this throughout many variations of this virus, which is undoubtedly another reason why we are so focused on assisting nations worldwide in addressing COVID and another reason why ending this in China would be beneficial."
The rest of the world is concerned about the impact of the virus because of the size of China's economy and GDP. Bettering one's position against COVID benefits the entire world, not just China. We, the United States, continue to be a big force for nations throughout the world in terms of giving immunizations and helping them overcome the acute phase of the virus.  "We hope that the PRC will take similar action soon," he added.
After demonstrations against restrictions that had mostly held the virus at bay for three years, China unexpectedly started dismantling its strict "zero-COVID" policy of mass lockdowns last month. Following two deaths attributed to COVID on Monday, the first recorded deaths in weeks, Beijing confirmed five COVID-related deaths on Tuesday.
Since the epidemic began in the central city of Wuhan in late 2019, China has reported 5,242 COVID deaths in total, which is a fairly low number by international norms. But since China eliminated most limits, including most required testing, on December 7, there are growing worries that the data may not adequately depict how a disease is affecting communities.
Since then, several hospitals have been overcrowded, pharmacies have run out of medication, and the streets have been unusually quiet since many people have stayed at home out of illness or fear of contracting the disease. According to some medical experts, more than 2 million people might die, and 60% of China's population, or 10% of the world's population, could contract the disease in the following months. They have also discounted the possibility that the Omicron strain, which is already common, may become more virulent.
The virus's spread is anticipated to hurt China's economy, which is projected to rise by just 3% this year, its poorest performance in over 50 years. World Economics released a study on Monday that revealed China's business confidence dropped in December to its lowest level since January 2013. On Tuesday, China held the benchmark lending interest rates steady for the fourth month in a row.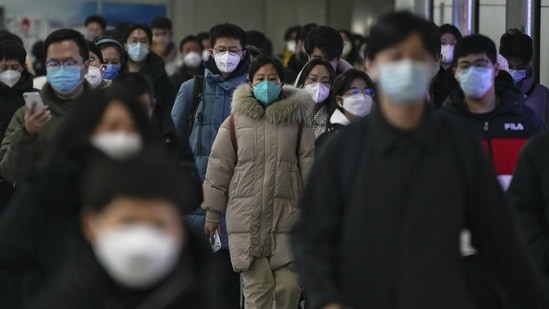 Copper prices dropped today due to worries about the near-term demand forecast and the impact of China's industrial activity being impacted by an increase in COVID-19 infections.  The London Metal Exchange's three-month copper price fell 1% to $8,241 a tonne, undoing gains from the previous session that were fueled by China's promise to expand its economy.
"It is important to keep a careful eye on China's COVID issue, but there is no cause to worry in India."
The head of the National Technical Advisory Group on Immunization (NTAGI), Dr. N. K. Arora, stated on Tuesday that India shouldn't worry despite the need to closely monitor China's COVID issue. "According to reports, China has a widespread COVID infection. In terms of India, the adult population, in particular has received numerous effective vaccinations.
According to INSACOG data, India is home to nearly all of the Omicron subvariants that are present around the world; there aren't many subvariants that aren't present here.  It is crucial to keep a careful eye on events in China, but there is no reason to worry as everything is under control.
Various research groups are warning that China's abrupt termination of its "zero-COVID" policy has prompted fears about widespread illnesses among a vulnerable, undervaccinated population with limited natural immunity, which would overwhelm the health system and cause up to 2 million fatalities, if not more.  According to recent assessments by multiple modeling teams, the reopening might cause as many as 2.1 million fatalities. A minuscule portion of China's 1.4 billion people—5,242 COVID-related fatalities—had been officially documented there as of Monday.
According to a paper published by the Shanghai Journal of Preventive Medicine last month, mainland China will face more than 2 million deaths if it loosens COVID curbs in the same way Hong Kong did this year, according to Zhou Jiatong, head of the Center for Disease Control in the southwest Guangxi province. His prediction indicated that infections might increase to more than 233
According to a study published in Nature Medicine in May, experts in China and the United States projected that China faces a risk of slightly over 1.5 million COVID fatalities if it abandons its strict zero-COVID policy without any precautions like expanding immunization and access to therapies.
Based on global data on the severity of the variation, they projected that peak demand for critical care would exceed 15 times capacity, resulting in nearly 1.5 million fatalities.  However, according to the researchers, which included the main authors from Fudan University in China, the death toll might be significantly decreased if there had been a focus on immunization.
According to British scientific information and analytics business Airfinity, if China reverses its "zero-COVID" policy, it might result in the deaths of 1.3 million to 2 million individuals owing to poor vaccination and booster rates, a lack of hybrid immunity and other factors.
According to epidemiologists, COVID will infect 60% of China and 10% of the global population in the next three months, resulting in millions of fatalities.
Since the COVID-19 restrictions were loosened, the frequency of coronavirus infections in China has substantially increased. China's hospitals, according to epidemiologist and health economist Eric Feigl-Ding, are completely overrun. The epidemiologist estimates that more than 60% of China's population and 10% of the world's population will likely get the sickness during the next 90 days, with millions of fatalities unavoidable.
According to the Wall Street Journal, a designated crematory for COVID-19 victims in Beijing has suddenly been overrun by dead bodies as the virus spreads throughout the Chinese capital, giving an early indication of the human cost of the country's unexpected easing of pandemic prohibitions. According to Feigl-Ding, the Chinese Communist Party's (CCP) stated goal is to "let whoever needs to be murdered, die, and let whoever needs to be infected, be infected."
Early occurrences of breakouts, deaths, a peak, and the beginning of new production China has not reported any COVID deaths in Beijing after the authorities made public four fatalities that occurred between November 19 and November 23.  The State Council's information office did not immediately respond to a late-Friday request for comment.
Employees at Beijing Dongjiao Crematory on the eastern side of the Chinese capital claim that demand for cremation and other funeral services has surged. "A lady who answered the phone at the crematorium on Friday said that we had been overloaded with work since Covid reopened. "Right now, it's 24 hours a day," she remarked. No way can we keep up.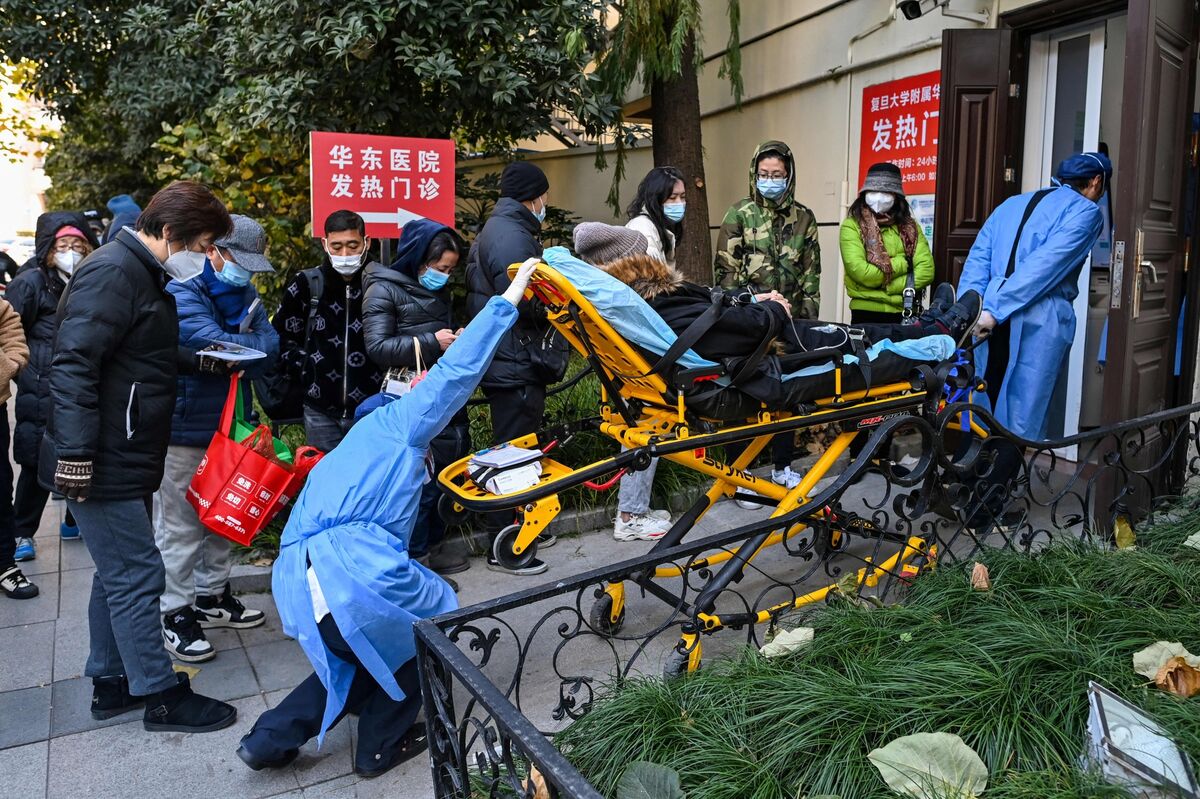 The woman said that because Dongjiao Crematory, which is operated by Beijing Municipality and designated by the National Health Commission to handle instances of COVID positivity, was receiving so many remains, it was executing cremations in the early morning and late at night. She claimed that there was no other choice. She estimated that every day, about 200 deceased were brought to the crematory, up from the usual 30 to 40. She reported that because of overworked staff at the crematorium, some of them have recently had a sickness that is fast spreading.
The workers who work at the facility, which also houses a funeral home and a small complex of businesses selling caskets, urns, flowers, and other funerary things, claim that the quantity of bodies has dramatically grown recently. None of the males, however, would speculate on how much this rise has grown. Days may no longer double in China. Soak it all in. According to some experts, the idea of doubling time now includes "hours." If the doubling time is shorter than one day, it is difficult to compute R since PCR testing is difficult at such a rapid rate. Feigl-Ding claims that there is a severe threat to both the world and China.
Additionally, the number of fatalities in mainland China is vastly underreported. In Beijing, there has been a recent boom in funeral services brought on by the steep rise in mortality, according to a survey of hospitals, funeral homes, and associated funeral industry chains.
According to the epidemiologist, cremations often occur in Beijing. Mortuaries are overpopulated. Refrigerated containers are required. Two thousand cadavers' corpses are awaiting cremation. Sounds familiar to you? It's spring 2020 once more, but this time China has adopted a more Western-inspired mass infection tactic. Everyone had run out of ibuprofen, so they hurried to a pharmacy to get it.
One predicted that all of the days deceased would be burned by noon. Cremations, however, are now taking place deep into the dark due to the recent increase in body counts. In a series of dramatic moves this month, China eliminated the majority of the lockdown, testing, and quarantine regimes that had underpinned its "Zero Covid" policy for the previous three years to control even small outbreaks of the virus.
The scale of China's coronavirus epidemic has been difficult to estimate since testing restrictions were loosened. As fewer people test themselves at public facilities, the number of daily national case counts has progressively decreased. Earlier this week, health authorities ceased publishing daily totals of asymptomatic cases for the first time since the epidemic started.
Only the most dangerously ill patients should call for ambulances, the Beijing Emergency Medical Center urged earlier this month, noting an increase in emergency calls from an average of around 5,000 to 30,000 per day, which was taxing paramedics' capacity to respond. A significant chunk of China's 1.4 billion people is still in danger of catching the virus due to limited exposure, poor vaccination rates, and insufficient investment in emergency treatment. Remains that have been identified as COVID-positive or that are suspected of possessing COVID must be swiftly burned in certified furnaces in compliance with National Health Commission regulations without dressing the bodies or staging memorial rituals.
Edited by Prakriti Arora