Stories
Google Has Asked Employees To Share Their Workspaces Starting Next Quarter 2023.
This unique initiative by Google aims to create a more collaborative and inclusive work environment, especially in the current work-from-home era. The idea is to showcase the different workspaces that employees use to inspire others and build a stronger sense of community.
Google Has Asked Employees To Share Their Workspaces Starting Next Quarter 2023.
KEY POINTS
Employees in the cloud division have been informed that the division will soon implement a desk-sharing policy in its five most prominent offices.

Workers will be given the option to switch their workdays to either Tuesdays and Thursdays or Mondays and Wednesdays.

Reports from within the company stress the importance of "real estate efficiency" and the sluggish restoration to normal workplace practices.
Google recently announced that starting next quarter, it will ask its employees to share their workspaces. This unique initiative by Google aims to create a more collaborative and inclusive work environment, especially in the current work-from-home era. The idea is to showcase the different workspaces that employees use to inspire others and build a stronger sense of community.
Cloud employees and partners at Google are reportedly being asked to share desks and work a 2-4 week schedule to maximize "real estate efficiency" in the coming quarter.
According to an internal FAQ that was recently discussed with cloud employees, the new desk-sharing model is being implemented so that Google "can continue to invest in Cloud's growth" in its five largest U.S. locations: Kirkland, Washington; New York City; San Francisco; Seattle; and Sunnyvale, California. This will cause the evacuation of some buildings, as stated in the document.
According to the memo, "most Googlers will now share a desk with one other Googler," and workers are expected to rotate days at the office so that they aren't both in their assigned workspace on the same day. To have a good time in the new shared space, "during the matching phase, they will settle on a basic desk configuration and build customs with their desk mate and teams."
The "overflow drop-in location" is where workers should go if they show up to the office on a day they aren't scheduled to work. "Cloud Office Evolution" is the official name for the new office design," or "CLOE," by the company's upper management, who see it as a way to "combine the best of pre-pandemic teamwork with the flexibility" of hybrid employment. According to the paper, the new office layout is not a test run. More effective utilization of our area is the end result of this, it stated.
According to the frequently asked questions, Google also considered information it gathered internally about the frequency with which employees returned to the workplace. The company has reduced hiring and laid off 11,000 workers in January, in addition to experiencing a decline in employee attendance.
Memes mocking the new workstation arrangement, which employees saw as a cost-cutting effort, began to appear in the company's internal messaging app, Memegen. An example of a popular meme stated, "Not every cost-cutting action needs to be word twisted into seeming beneficial for employees." "Leadership would seem more credible if they just said, 'We are eliminating office space to decrease costs.''
Why is Google doing this?
Google has always been known for its innovative and inclusive work culture. In the past, the company has encouraged its employees to bring their whole selves to work and has taken several steps to foster a sense of community and belonging among its workforce.
However, with the shift to remote work due to the pandemic, it has become increasingly challenging to maintain this sense of community. Employees are working from different locations, and it's challenging to know what their work environment looks like.
By asking employees to share their workspaces, Google is trying to bridge this gap and create a more inclusive work culture. This initiative is aimed at helping employees connect with each other, share their experiences, and learn from each other.
In an official statement, Google said, "Since getting back to the office, we've been piloting various hybrid work arrangements and surveying Cloud employees to get their feedback on what works best. Information gathered suggests that Cloud Google employees place high importance on both remote work opportunities and the security of regular in-person team meetings.
Based on your suggestions, we've built a new rotating model that improves upon both our pre-pandemic method of working together and the freedom and concentration of remote work." Google has made the decision as part of a more significant effort to cut costs by selling or leasing fewer office spaces. It hasn't said where or what buildings it will be closing, though.
As part of its fourth-quarter results call, Google cautioned of potential future real estate charges and said it expects to incur expenditures of around $500 million due to consolidating its global office space; it anticipates spending roughly $500 million this quarter.
SFGate announced earlier in the month that the company, which has its headquarters in the San Francisco Bay Area, plans to vacate "several vacant locations." More than a quarter of Google's full-time employees work in the cloud division, which is one of the company's fastest-growing yet loss-making businesses.
The Google Cloud business grew by 32% year over year in the fourth quarter, bringing in $7.32 billion. This is significantly higher than the company's total growth rate of less than 10%. But, that sum was lower than what Wall Street had predicted, and the Cloud division is still losing tens of millions of dollars per quarter. In fact, the unit lost $480 million in the last quarter alone, though that was down from $820 million a year before.
However, Google had a net profit of $13.62 billion for the quarter and $59.97 billion for the entire year of 2022. Both decreased drastically from the year 2021.
Welcome to the "Neighbourhood."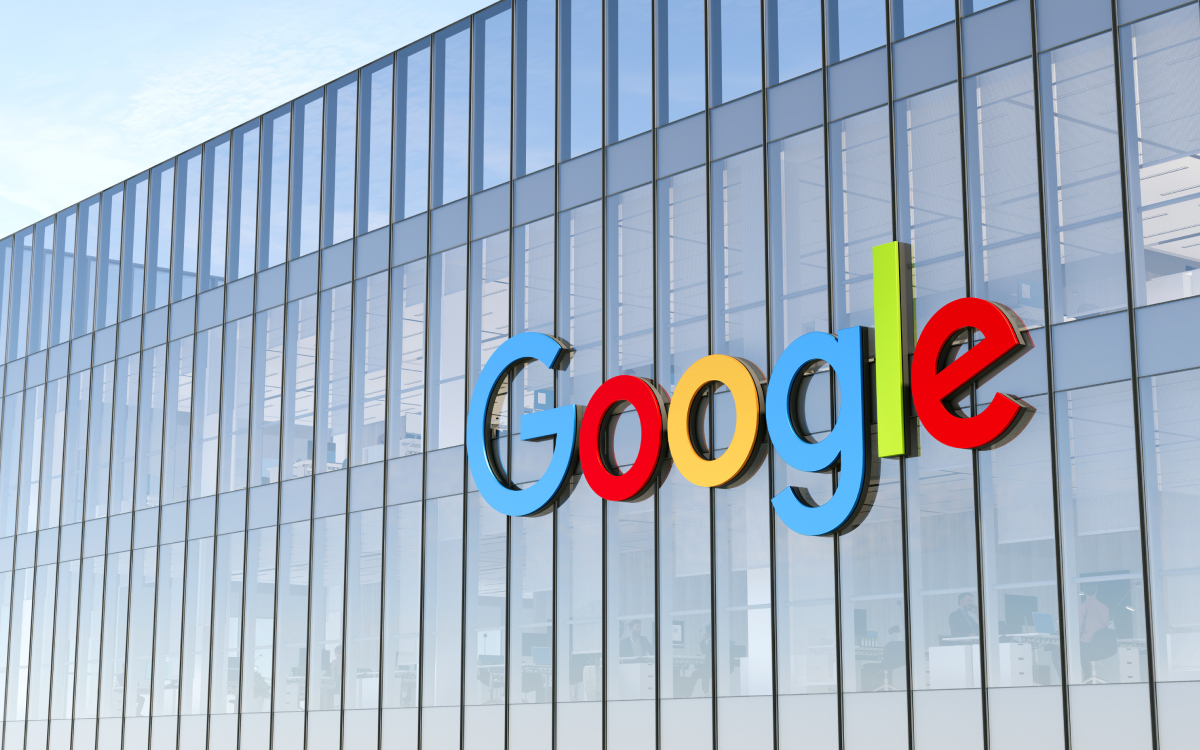 "Partner teams that are a part of other companies, such as Finance, Human Operations, etc.," the FAQ explained, might be a part of the new "neighbourhoods" that will house 200 to 300 employees "and partners." The vice president or director of each district will be in charge of allotting properties there.
The majority of workers come into the workplace every other week, on either Mondays or Wednesdays or Thursdays. Employees will now just need to report to work twice every week instead of the usual three.
It is recommended that "neighbourhood leads develop standards with their teams about sharing desks, ensuring that pairings of Googlers have dialogues about how they will or will not decorate the space, store personal objects, and tidiness expectations."
The FAQ also revealed that employees who use computer workstations would have to either seek up the location of their workstation in a database or submit a ticket for technical support. CloudTop is a virtual desktop application that is currently solely available to Google employees, but this is anticipated to change over time.
Due to the fact that conference rooms are "already difficult to book," the FAQ also stated that there would be a limit on the number of rooms that might be used for meetings. Staff members will also be discouraged from making a conference room their "camping ground," as was previously stated.
If an employee in their region tests positive for Covid-19 and reports it to Google, that employee's desk will be sanitized the following day and they will be notified.
What does this mean for Google employees?
For Google employees, this initiative means an opportunity to showcase their creativity and individuality. It's a chance to share how they work, what tools they use, and what their work environment looks like.
By sharing their workspaces, employees can also get feedback from their colleagues, learn new ideas and techniques, and discover better ways of working. This initiative can help build a stronger sense of community among employees, even when they are working remotely.
How will employees share their workspaces?
Google has not provided many details about how employees will share their workspaces. However, it is likely that employees will be asked to take photos or videos of their workspaces and share them on an internal platform.
Employees may also be asked to provide a brief description of their workspaces, including what tools and equipment they use, how they stay organized, and what their daily routine looks like.
Will this initiative have any challenges?
While this initiative sounds exciting, it may also come with some challenges. For example, some employees may not feel comfortable sharing their workspaces with their colleagues. They may feel that their work environment is not up to par, or they may not want to reveal too much about their personal life.
Google will need to address these concerns and ensure that employees are comfortable with sharing their workspaces. The company may also need to provide guidelines on what is appropriate to share and what is not.
Another challenge could be ensuring that all employees have access to the internal platform where workspaces are shared. Regardless of their location or technical abilities, Google must ensure that the platform is accessible to all employees.
edited and proofread by nikita sharma