Trends
Data and analytics can boost productivity for healthcare services and technology companies
Data and analytics can boost productivity for healthcare services and technology companies
To find inefficient expenditure and increase income, payers, health systems, and life sciences businesses increasingly turn to healthcare services and technology (HST) companies for assistance. Although HST businesses are not alone in the competition for work, they have long serviced customers from various industries. They have developed best-of-breed thinking for many solutions. Outsourcing health services like logistics, payment options, and data and software platforms are expected to grow at a compound annual rate of over 10%.
1. HST might join other large technology companies in increasing its investment in more sophisticated data and analytics skills and collaborate with payers and providers to outsource their analytics requirements. For HST sellers and their rivals, shifting value pools present fresh opportunities.
2. Based on prior waves of consolidation, it is probable that payment and delivery innovations, as well as rapid horizontal and vertical mergers, acquisitions, and collaborations, will drive more consolidation in the payer, health systems, and life sciences industries.
3. All HST providers may think about merging ecosystems, providing more comprehensive, accurate, quick, and integrated solutions, and extending their offerings and capabilities into new markets and consumer segments to thrive in this new environment. The chances of success will be increased by building all five digital and analytics skills, regardless of where and how an HST firm decides to expand.
By assisting them in reducing unnecessary spending, promoting quicker answers to market changes like new regulations, and lifting profit margins, HST firms' increased use of data and analytics might benefit payers and providers and enhance patient care.
In this post, we concentrate on five skills that HST businesses may use to transform mounds of data into insights and plans, boosting their output and better meeting the needs of their clients: data aggregation for longitudinal medical records, sophisticated analytics, multidomain knowledge, and expertise, and workflow integration are all examples of access to various healthcare data.
Rising investment in digital technologies
More than 2,500 venture capital investments totalling more than $2,500 billion have been made in the field of digital health since 2011, with 374 of those deals accounting for $7.48 billion in 2019. (The absolute amount invested in these technologies is probably considerably more significant because it frequently excludes internal innovation expenditures that businesses have set aside for digital transformation.) About 20% of this investment goes into electronic health records, data analytics, and other technology HST vendors may offer to the industry. Most of this investment goes toward consumer-centric solutions, like wearables and scheduling tools.
According to McKinsey, the combined market sectors for payers that comprise population-health management and medical management claims administration, payment integrity, and risk adjustment are predicted to expand in revenue at a rate of more than 10% yearly. We anticipate yearly revenue growth in the revenue cycle management, care management, and quality analytics categories for health systems. Among the life sciences, industries' expanding markets are patient services, medical affairs, assistance for research and development, and market access.
The five necessary skills
Five critical abilities might help HST providers stand out from the competition. No matter the size or market segment of an HST company—whether it is a niche vendor providing point solutions for only one or two segments in a single market or a large, multifunctional vendor providing solutions to numerous industry segments and markets (see Sidebar, "How HST companies can grow"—these competencies are applicable.
1. Access to diverse healthcare data
One of the fundamental needs for HST providers is having access to several data sources. Without access to the underlying data sets, the analytical skills frequently associated with healthcare IT suppliers would be meaningless. The "secret sauce" is the diversity of data, including its volume (the number of lives and the number of different data items), kind (structured and unstructured), and variety (for example, claims, clinical, and social determinants of health).
The chance to provide original insights increases with the diversity and etiquette of the data. The variety of data must also be accessible; despite having access to enormous volumes of data, many companies still struggle with integration at scale due to silos and compartmentalization. It may also make it difficult to extract insights. Vendors might use both core and supporting types of data to start developing a holistic picture of total spending and possibilities to cut it:
Primary data sources. The conventional picture of the patient is based on data from claims, electronic medical records, pharmacies, and labs. These data provide the foundation for specific and trustworthy insights about the patients and the data's categories.

Supplementary data sources. A complete picture of the patient that considers elements beyond the conventional healthcare system can be created using sources such as social determinants of health (SDoH), patient-reported outcomes, consumer-coverage data, contract data, and others.
For instance, an HST vendor in the risk-adjustment market sector may create patient-level risk profiles by studying claims data and electronic medical records and then utilize SDoH and behavioural-health data to create an even more thorough picture of a patient's risk profile. A well-known illustration of this is how smoking can raise a patient's risk of developing cancer.
2. Data aggregation for member records with longitudinal data
Healthcare organizations must progressively have a comprehensive awareness of every patient's history, a single source of truth, and an all-encompassing perspective of that patient. For instance, data collected at the critical point where a patient and a doctor interact might be gathered and analyzed at scale to yield valuable insights.
Longitudinal data of high quality include three essential traits:
Long time frame. Leading HST suppliers may offer ten years or more of longitudinal data to provide a picture of the present and past illnesses and therapy.

Continuity. Patients may have gotten assistance from several payers and health systems. The best vendors can typically combine data from payers and health systems, for instance, by merging clinical data from health systems with claims data from several payers for a single patient.

Granularity. The data should also be detailed to provide a full picture of the patient, for as by obtaining an individual's test results at various levels of detail.
A special technique and intellectual property are frequently needed to link and augment the diversity of data sources that HST suppliers have to provide the data-aggregation service. Developing functional, centralized, or scalable data platforms can include:
Gathering and analyzing unstructured data at scale.

Expanding unstructured data analysis.

Increasing the diversity of patient inputs.
For example, developing common data models and pre-packaged analytics and using patient-identification approaches to combine datasets might increase the effectiveness and calibre of insight development. Marketplaces for data and analytics might further promote innovation by lowering the transactional friction between data and analytics and producing more insights. HST vendors must also respect HIPAA rules and other privacy restrictions simultaneously.
While healthcare organizations continue to push for complete interoperability when it comes to data aggregation—and for good reason6—HST suppliers may be able to provide their clients with useful solutions and insights within the confines of current interoperability standards and frameworks.
Before addressing more complex interoperability issues, HST vendors might concentrate on seamlessly integrating data from various internal and easily accessible third-party data sources (such as data from the National Institutes of Health or health information exchanges). The development of solutions for the upcoming interoperability difficulties can be sped up by addressing the existing internal challenges.
3. Advanced analytics
Advanced and predictive analytics techniques, such as machine learning for predictive modelling, next-best-action analytics, natural language analytics, automated insight generation via embedded platforms, and a combination of data mining across multiple datasets, are required to convert data into useful insights. Depending on the business or target market that HST suppliers are aiming for, they could require more specialized analytics capabilities—actuarial analytics for network design and value-based contracting, for instance, or financial-data analytics for revenue-integrity initiatives.
A vendor must be able to ingest and convert data from various formats, including paper medical records, digital claims processes, and internet-scraped data, to apply analytics to underlying data sets. Leading HST suppliers also ingest and convert data in real-time and at scale. For instance, they may do real-time analysis of massive data sources on behalf of a payer to assess the reliability of potential payments or build a market-access feedback loop for a life sciences business.
The availability of analytics tools is becoming more widely available. For instance, many cloud systems now offer deep analytics without the significant upfront cost required by traditional servers. Suppliers with strong data science, data engineering, data architecture, and business translating skills may apply various analytics methodologies and algorithms to make the consumption of insights more user-friendly. The analytics and algorithms are ultimately only as good as the underlying data. Therefore this capacity alone is insufficient.
4. Multidomain knowledge and proficiency
Payers, health systems, and corporations in the life sciences rely on HST suppliers for more than just data access and analytical capacity. Data and insights may be combined in an "enterprise content library" to produce greater healthcare sector expertise inside and beyond markets. The ability to see patterns and insights that a siloed vendor would not be able to notice is going to be a need for suppliers in an ecosystem model. This skill goes beyond only having data access and includes developing unique expertise and insights across the many lines of business that HST suppliers support.
For instance, several suppliers examine the flow of claims for payment problems in the case of payment integrity. The translation of medical recommendations to identify inappropriate treatments or wrong prescription doses is included in this review's application of medical information to a payer's claims flow. We have found that few HST organizations have the know-how to combine quality and risk assessments with payment information. One important way suppliers may be distinguished from one another is by their capacity to consistently develop rules based on changing medical standards while offering evidence to justify the rules. 
5. Workflow integration
Workflow integration is the last area of distinction. This allows insights into everyday activities to become ingrained as basic company practices. Customers are more likely to act on insights when they are simple and practical. The workflow of a customer's personnel will be less effective if insights are not integrated into it—ideally, at the touch of a button. Employees are better able to get value from solutions that can seamlessly push insights into company processes and workflows.
Putting it all together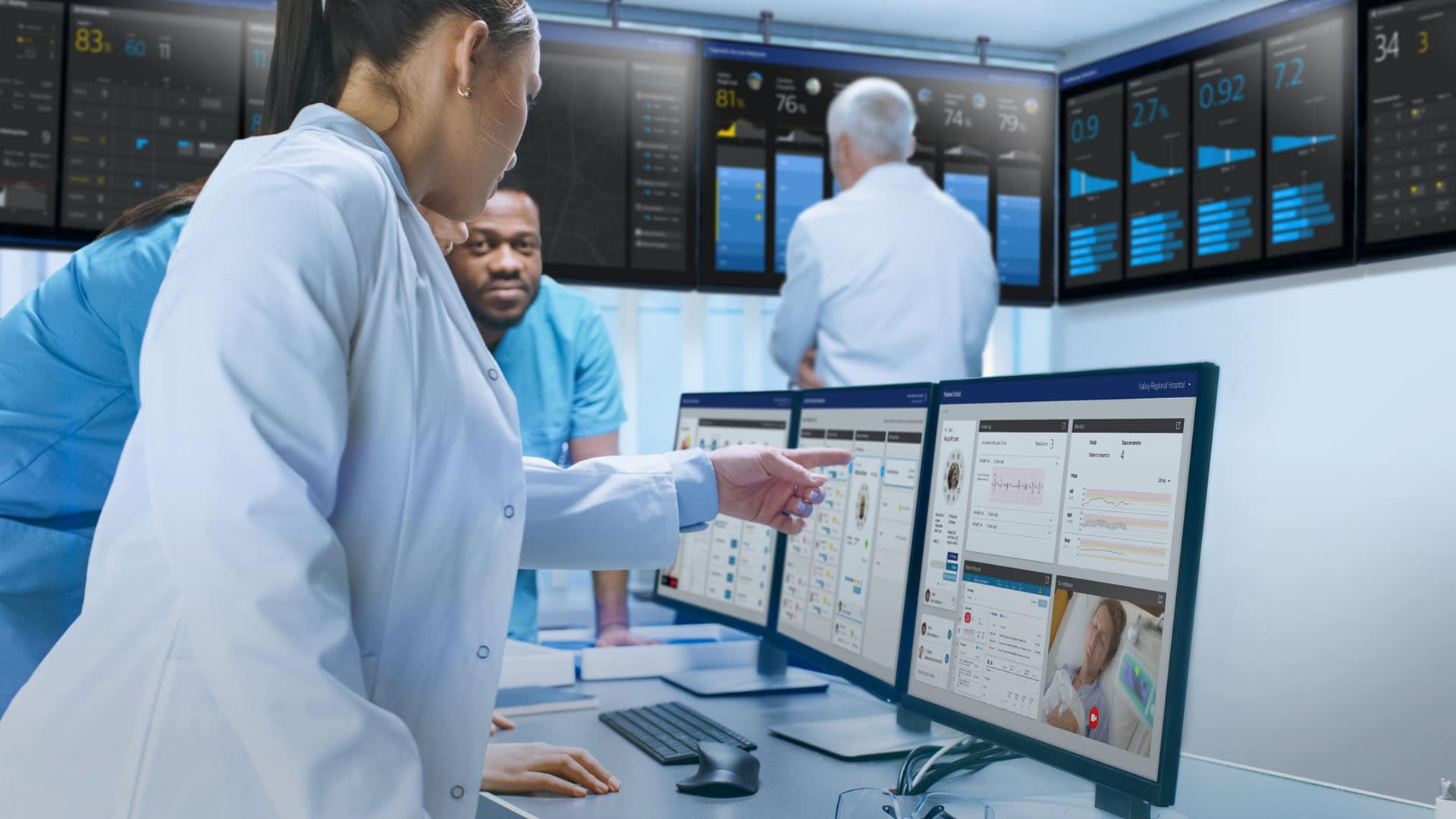 Any HST vendor must combine the five competencies regardless of whether its target market is payers, health systems, life sciences firms, or all three. By expanding into neighbouring market sectors or digging deeper into its current clientele, a vendor might leverage these competencies to create new income streams or accomplish both.
The HST firms are at a pivotal point right now. More investment in digital technology and data analytics capabilities is no longer a luxury but a requirement due to growing competitiveness, market needs, data availability, and complexity. If senior executives of top HST companies want to maintain and increase their competitive advantage, they must now actively develop the five digital technology and data analytics capabilities.
edited and proofread by nikita sharma