Trends
MFine Success – Digitizing the Health Care Sector
MFine Success – Digitizing the Health Care Sector
The patient has long been the centre of focus in healthcare, and this trend continues today. The expansion of the health-tech industry is being fueled by the availability of inexpensive healthcare together with environmentally friendly transportation. Patients' characteristics are changing, healthcare delivery and financing are becoming more favourable, and the market for medical technology is growing.
Despite its shortcomings, India's healthcare system has a lot going for it on many fronts. By enabling correct inferences from patient data, artificial intelligence can assist patients in receiving the high-quality treatment they desire. Government-led initiatives and companies like MFine are significantly enhancing and broadening the scope of healthcare.
Through MFine, an on-demand healthcare company powered by AI, customers may get online appointments and healthcare connected to hospitals. Consumers may now obtain medical information in a much more comfortable and accessible way thanks to the telemedicine and teleconsulting capabilities of the MFine app.
After working independently for more than five long years, MFine merged with the diagnostic branch of LifeCell International on July 11, 2022. The unified, new organization will be known as LifeWell. Discover "What is MFine?" the company's owner name, its founders, funding, competitors in India, merger, and other relevant information here. To learn more about the business, read on below the jump:
MFine – Company Highlights
Startup Name – MFine
Headquarters – Bengaluru, Karnataka, India
Industry – HealthTech, HealthCare
Founders – Ajit Narayanan, Arjun Choudhary, Ashutosh Lawania, Prasad Kompalli
Founded – 2017
Areas Served – India
Current CEO – Prasad Kompalli
About MFine
Customers may get online appointments and healthcare linked to hospitals through the on-demand healthcare firm MFine. Users may use the company's service to connect with paediatricians, gynaecologists, obstetricians, and doctors from top hospitals of their choosing through chat or video to obtain prescriptions and standard treatment.
The specialists may examine patients using a unique Assistive Intelligence platform that the physicians can access. This platform analyzes symptoms and delivers accurate predictions. This implies that the doctor is aware of the patient's condition even before they arrive, allowing for a quicker and more accurate diagnosis.
MFine intends to make it simple, quick, and preventative to access reliable medical care. MFine was created with the client experience in mind using a combination of cutting-edge technology and collaborations with the greatest medical facilities.
The best physicians working at MFine provide prompt and continual contact with the best hospitals. Your health indicators are monitored, and all of your health data is kept under your control and readily available thanks to modern technology. Using digital wearables, smartphone applications, and at-home services may quickly and easily provide you with the required therapy. A health checkup package is also offered by MFine in cooperation with the hospitals.
Industry
According to a study, between FY2020 and FY2023, the Indian health industry is predicted to increase at a CAGR of 39%, reaching 50 billion USD.
Six areas make up the health-tech market, which is now valued at over $2 billion: telemedicine, e-pharmacy, fitness, wellness, healthcare IT, analytics, home healthcare, and personal health management. India's entire healthcare market accounts for less than 1% of this amount.
"A fundamental transformation in the industry has been brought about by the pandemic and the deployment of technology in healthcare. We have witnessed some of the most significant transactions in recent years. The Indian health-tech industry has received capital totalling around $1.6 billion since 2017, "Dr Rajeev Shah, CEO of RBSA Advisors, remarked.
In 2023, the Indian health-tech sector is expected to reach $5 billion, and in ten years, $50 billion, according to estimates. The most profitable segment of the Indian health tech industry in 2020 was e-pharmacies, which produced $700 million in sales. It was followed by B2B health tech, B2B medical supplies, other health tech services, e-diagnostics, and teleconsultation.
The future of healthcare will be significantly impacted by technology like wearables, on-body devices, robots, artificial intelligence, blockchain, and machine learning, among others. It is anticipated that cloud infrastructure usage for healthcare record management would increase, along with the emphasis on digitizing patient medical information.
Name, Logo, and Tagline
As suggested by its name, MFine displays what the business does for its clients or patients. To ensure that patients are okay, the MFine firm makes it simple for them to check in with doctors online and undergo health testing at home, all with the touch or click of a button.
Founders
In 2017, Ajit Narayanan, Arjun Choudhary, Ashutosh Lawania, and Prasad Kompalli established MFine.
Ajit is an electronics engineer with over 20 years of expertise in business development and product development in e-commerce, consumer internet, mobile, healthcare, analytics, and integration platforms.
Ajit is in charge of the business's technology and product strategy as a co-founder, CTO, and product office of MFine. In a previous life, Ajit served as the chief technology officer of Myntra, the biggest online store in India for apparel and other goods. Ajit started his career in mobile technology at SAP, where he created tools for creating offline and online mobile applications and specific programming languages for controlling user interfaces and APIs.
The company's Strategic Business Expansion is under Arjun Choudhary, an IIT Roorkee alumnus with over ten years of experience in sales, revenue, and growth. He served as a senior director of development and sales at Myntra before joining MFine, where he contributed to the company's 50-fold expansion. He has also worked for Amazon as a worldwide capacity planning analyst. In addition to being a founding member of the firm, Arjun presently holds the position of Chief Business Officer at MFine.
With more than 15 years of experience, Ashutosh Lawania is a seasoned software application developer and digital marketer. The healthcare app MFine counts Ashutosh as one of its co-founders. He co-founded Myntra, an Indian e-commerce website where men and women can purchase name-brand clothing, accessories, and shoes. He also served as the firm's Head of Sales and Marketing.
Before working for Myntra, Lawania co-founded Bytedge Solutions, which provides product engineering and go-to-market support to startups and product development companies. The Indian Institute of Technology in Kanpur awarded Lawania a Bachelor's degree.
Business strategy is Prasad Kompalli's area of expertise, and he believes in using technology to spur innovation. Kompalli was formerly the CBO of Myntra and a Senior VP at SAP Labs. He was among the top 200 executives worldwide at SAP and had positions in both strategy and general management. Having studied at the European School of Management and Technology in Berlin, the IMD in Switzerland, and the INSEAD in France, he received his master's degree in business management. He holds seven data and mobile technology patents. As co-founder and CEO of MFine, Kompalli is well-known.
The most recent data for MFine on its Linkedin page showed that the company had a staff size of between 501 and 1000.
Startup Story
Ashutosh Lawania and Prasad Kompalli, two former senior executives of Myntra, made the decision to start again at the end of 2016. They had helped Myntra establish itself as a great consumer brand in e-commerce, but they had also noticed a comparable void in healthcare. That is how the idea for MFine initially came to them.
In February 2017, MFine was created as a platform for healthcare. Although they have established enterprises in the past, MFine was their first. Kompalli explains that while MFine was only a concept on paper, "it wasn't easy convincing individuals to join us and work with us."
Hospitals were advised that dialogues need to be improved in order to improve the customer experience.
They need a simple user interface with little typing, so we developed a health keypad that pulls data from reports without requiring the user to input. The outcomes of our beta experiment were encouraging, according to Kompalli.
It was difficult for someone without training in medicine or healthcare to get a job in the healthcare sector. The creators claim it wasn't simple to draw in early consumers. On the other side, individuals may quickly adjust to accessibility and ease.
Every day, the company takes 100–120 cases from various specialities. The company offers audio, video, and chat help and has partnered with 20 hospitals in Bengaluru. It also has 70 physicians who specialize in 10 different fields. The creators of the firm are presently concentrating on the management of chronic illnesses and the use of IoT to connect medical equipment.
Statement of the Vision and Mission
MFine aims to provide customers with access to high-quality healthcare on a broad scale. The goal of MFine has always been to increase everyone's access to excellent health by making it reliable, straightforward, and reasonable. This vision is driven by an uncompromising commitment to excellence, motivated by a passion for providing care, and guided by cutting-edge artificial intelligence.
Revenue and business models
Instead of bringing together individual doctors on its platform, MFine uses a cutting-edge tactic of working with reputable and well-known institutions. MFine is able to provide renowned medical treatment via a digital channel as a result of its hospital connections.
The top specialities on the app are gynaecology, dermatology, paediatrics, cardiology, and general medicine. Hospital lead-generation fees, commissions from client consultations, and corporate partnerships are the company's main revenue streams. In order to provide dependable and quickly available medical treatment, it works with surrounding hospitals.
MFine makes money by acting as a digital extension of its healthcare partners. In other words, a portion of consumer expenditure is subtracted. The company focuses on technology and claims to work with over 500 doctors from 100 "elite" universities.
Investing and financing
MFine has raised more than $94 million throughout its seven investment rounds. The Series C round, which was the final capital investment for MFine and comprised commitments totalling $46.39 million from Moore and BEENEXT, closed on August 31, 2021. The firm was valued at between $450 and $500 million following the prior fundraising round. MFine has received financing in 7 rounds.
Growth
Users may get online consultations and connected treatment plans from a network of hospitals using MFine's on-demand healthcare technology. Ashutosh Lawania and Prasad Kompalli, who had previously worked with Myntra, started it in 2017. Ajit Narayanan and Arjun Choudhary later joined them.
Since the company's launch, more than 3 million clients have utilized MFine services, with over 300,000 transactions each month involving in-patient treatments, diagnostic tests, and medical consultations. By establishing connections with lab and diagnostic services in October 2018, Mfine added a new layer to virtual doctor consultations. As a result, its clients now have access to more than 700 diagnostic centres spread across 400+ sites across India. The business has also said it has a network of more than 500 hospitals and 3000+ physicians.
Every month, more than 100,000 consumers use MFine to schedule diagnostic testing. More than 6000 doctors—including some of India's top medical professionals—practice in more than 35 different disciplines in more than 700 reputable institutions. Millions of people around the country receive assistance from over a thousand facilities. Instead of gathering physicians, it works with hospitals, allowing patients to communicate with doctors from their selected hospitals through chat or video and obtain prescriptions and first treatment.
The COVID-19 pandemic outbreak and a rise in digital health usage among Indians are two factors in MFine's 15% month-over-month growth. MFine is making considerable technological investments in order to facilitate and enhance the provision of high-quality treatment via telemedicine.
During the Covid-19 in 2020, the firm asserts to have provided teleconsultation to over a million people. In order to meet demand, the firm extended outside of cities to 1,000 villages throughout India, offering AI-powered self-assessment, long-term treatment plans for chronic diseases, and membership perks to people and corporations.
News dated July 11, 2022, indicates that MFine and the diagnostic section of LifeCell International have amalgamated. MFine has finally connected after months of looking for several merger and acquisition options. This merger has created a new company called LifeWell.
Rumours suggest that LifeWell, the newly amalgamated business, will operate as a full-stack digital health platform in the diagnostic sector rather than as a pure-play marketplace like MFine. Additionally, OrbiMed contributed $80 million to a fresh round of funding for the joint venture. The aggregate user base of LifeWell is expected to be over 6 million members, and it is expanding at a pace of 100% year over year, according to the firms in a joint press release.
More than 50 million individuals will get services from LifeWell during the following four years. This merger is the third substantial consolidation to occur in the Indian healthcare/health IT sector in recent years. Before Pristyn Care purchased Lybrate in June, it was clear that the unicorn Indian company had combined DocsApp and MediBuddy.
MFine Heart Rate Monitoring Feature
By introducing the brand-new heart-rate monitoring capability coupled with its app, MFine presented its most recent invention. On March 3, 2022, MFine released its heart-rate monitoring capability on its app, enabling users to monitor their heart rates without using any other equipment. According to the most recent reports, daily heart rate monitoring is being done by approximately 700 users of MFine's product.
Early in 2021, MFine created an SPO2 solution based on an app that allowed users to check their oxygen levels without needing additional equipment. Since then, more than 250,000 users have used the application, and many more do so monthly. In the upcoming months, MFine will upgrade the device to monitor the heart rate and blood pressure.
In April 2021, MFine announced MFine Pulse, a smartphone app that uses just a finger and a flash to measure blood oxygen levels.
The technology, known as MFine "Pulse," is now being tested by Android users and will be available for iOS users in a few weeks. Even though the tool's clinical tests are still in progress, it appears to be promising, with an accuracy rate of 80%, according to a news release.
In the company's Android beta launch, thousands of clients are using the tool, producing hundreds of evaluations per day fed into machine learning algorithms, which, according to CTO Ajit Narayanan, will boost the tool's precision in the coming months. For the time being, Narayanan stated, "the objective is to make our SpO2 monitoring equipment as accurate, if not more precise, than pulse oximeters sold at the drugstore."
The operating income for MFine was last reported in FY19 at Rs 70 lakhs; then, it increased by 7.3X to Rs 5.12 crore in FY20. During FY20, the firm reported total earnings of Rs. 12.23 crore.
The company's losses increased by 2.9X to Rs 99.5 crore in FY20 from Rs 34.4 crore in FY19; thus, in exchange for the increase in income, MFine also had to forgo a sizeable sum of money. The company's unresolved losses were anticipated to total Rs 140.2 crore in the FY20 fiscal year.
Spending by MFine quickly increased from Rs 34.4 crore in FY19 to Rs 99.5 crore in FY20. During FY20, the Prasad Kompalli-led business needed to spend Rs 21.87 to make only one rupee.
While MFine's operating revenues grew to Rs 12.9 crore in the same fiscal year, its losses continued to rise, reaching Rs 102.7 crore. MFine incurred expenditures of Rs. 116 crores.
Competitors
MFine's top competitors include:
PristynCare

MediBuddy

SeamlessMD

Happytal

Helium Health

Doctor Insta

Ferrum Health
Challenges Faced
The platform comprises an extensive network of hundreds of machine learning techniques and algorithms that cover modalities for processing vision, hearing, and language. Because of this, the virtual doctor can comprehend information from many sources and advise the real doctor on the best course of action.
Kompalli claims that now that the first challenge of persuading people to transition to digital healthcare has been overcome, the next issue is scaling innovation. We currently face obstacles to innovation, such as how rapidly we can expand the innovations we achieved in the mobile and AI sectors.
The business is also spending a lot of money on the platform's AI capabilities. They are concentrating on computer vision skills to scan and automatically digitize diagnostic records, assess symptoms, and make diagnoses based on symptoms, the patient's medical history, and other information provided during the consultation. Skills like the ability to determine the type of illness from the sound of a cough are among those taken into account.
There have been more layoffs in Indian companies. MFine also acknowledged that it has made its fair share of layoffs, noting that as of May 21, 2022, it had fired about half of its workforce. The BEENEXT-backed business has reduced its employment by 50%. According to trusted sources, most of the remaining employees work in the operations, product, and marketing sectors. Insiders claim that the purpose of the most recent layoffs was to reduce the company's burn rate and extend its runway. According to sources, the percentage of layoffs might exceed 70%.
Protests started two days after MFine announced its layoffs. More than 100 of the company's employees started congregating outside the MFine Bengaluru offices to demand their full compensation for May 2022 and an early release of their full and final settlement. People further claim that MFine terminated the employees because it was unable to pay their wages. The company allegedly runs out of money. Employees assert that since the pay period for MFine spans from January 20 to February 20, they are also entitled to complete a payment because they have worked the full month.
They were ignorant of the company's financial state, and they were expecting an evaluation along with the workers. Employees were initially told that the company would pay them 20 days' salary for May and that the remaining amount, including the notice and period, would be credited to their accounts. However, the employees have put pressure on the company to speed up the process and credit the entire month's salary for May.
The workers are worried about their wages as well and claim that out of the three offices, MFine has already closed two, leaving one open and possibly doing so without paying due bills. Due to their precarious financial positions and worries about an imminent recession, companies including Vedantu, Meesho, Cars24, Unacademy, and others have already let go of a sizeable portion of their personnel.
The plan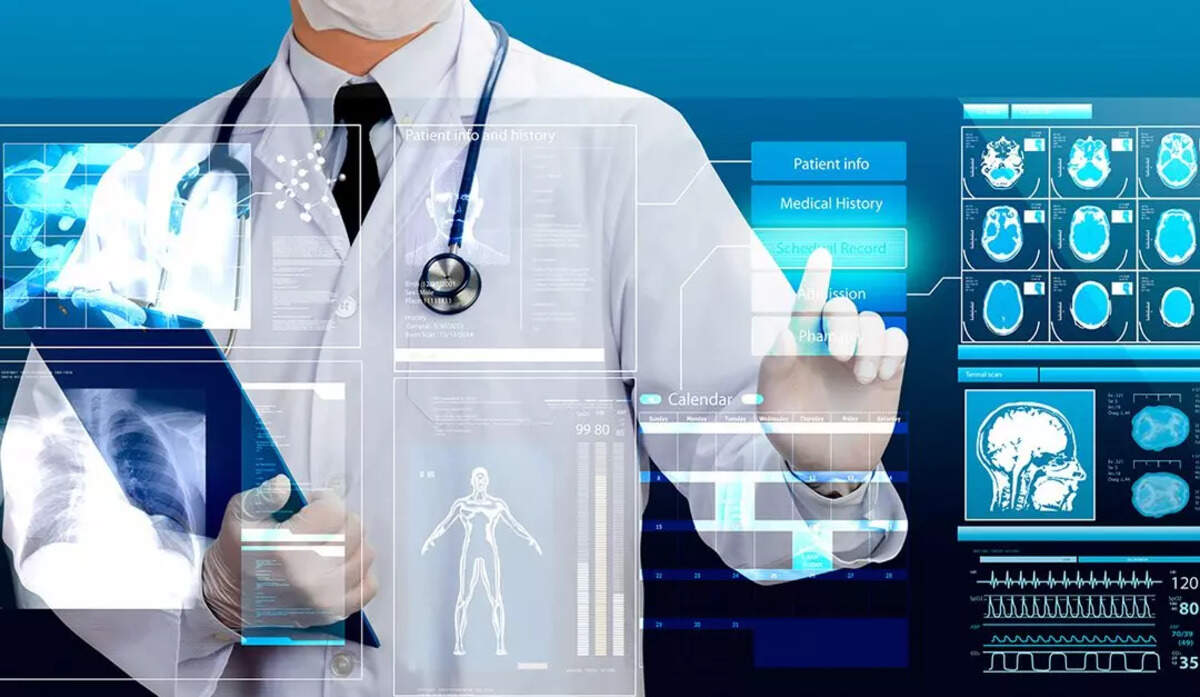 Machine learning, artificial intelligence, mobile engineering, and device integration will be tripled with this money for MFine. It also has ambitions to expand its nationwide hospital network and expand recently launched services like medication delivery, preventative health screenings, and diagnostic testing.
edited and proofread by nikita sharma