Trends
36-hour Flight delay from Frankfurt to Bangalore prompts travellers to prepare for legal action
Due to their long journey and 36-hour delay, some passengers who took a Lufthansa flight from Frankfurt to Bengaluru on October 18 are preparing for legal action. Shortly after takeoff, aircraft LH 754 of the German carrier Lufthansa was diverted to Istanbul, Turkey, due to a medical emergency. At the airport in Istanbul, Turkey, passengers disembarked after around four hours. The flight was then delayed three times before landing in Bengaluru on October 20 in the late afternoon.
Flyers are dissatisfied because they did not receive enough on-ground support about lodging and flight status. On board were about 380 passengers, including Bengaluru resident and two-time Grammy Award winner Ricky Kej. He said on Twitter that the airline was "taking Indian consumers for granted" since there was "no hotel, no personnel, and no explanation."
According to Vasishta Jayanti, 171 of them have joined a WhatsApp group to explore alternatives for requesting a refund and how to file a lawsuit. He elected to spend an extra Rs 54,000 (on top of the Rs 73,000 he had paid Lufthansa for the round trip) to fly out of Istanbul through Muscat on a different carrier. "Almost everyone in the group has filled out the feedback form that we got from the Lufthansa website. Perhaps one or two of them have responded. I haven't received any, "says the merchant
According to the Lufthansa website, you are entitled to compensation if your arrival at the destination airport is delayed by more than three hours, and the delay cannot be attributed to extraordinary circumstances. After the Deepavali holidays, Vasishta intends to launch a consumer rights complaint alongside his brother and three friends. Since we purchased the tickets in India, he adds, "We think our laws contain something to make up for the expenditures as well as the suffering."
He is also speaking with the insurance provider to see if he can obtain a refund for the money he paid on the second ticket because he had purchased a travel policy that covered airline delays. Reshmy Prasad, in contrast to Vasishta, has gotten an email from Lufthansa offering "money" for her complaint. But she is not content. The electrical engineer from Hebbal, who was visiting Norway for both business and pleasure, said, "They haven't specified how the compensation would be computed." A consumer lawsuit "for the deficit of services," including the absence of vegetarian meals on the six-and-a-half-hour trip from Istanbul, is something else she is considering. She adds, "I simply had bread and butter."
Travelers only had a few toiletries, clothing, and baby formula in their carry-on bags because they had most of their gear checked. Guest speaker Deepthi Mooga, who was carrying just a small supply of sanitary napkins, was forced to improvise. Because she lacked a global debit card, she was always concerned about running out of money.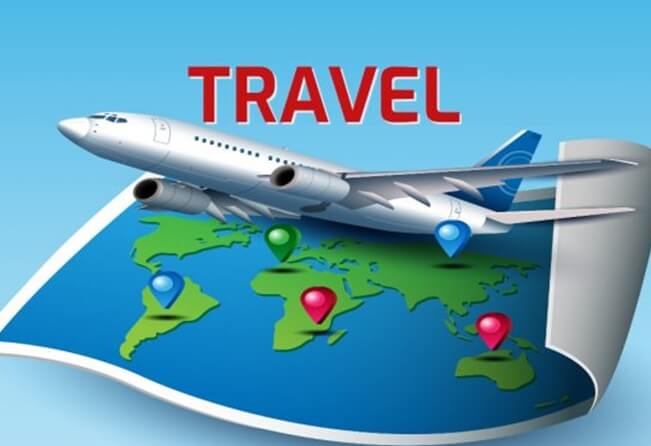 Even while Deepthi emphasizes that compensation is necessary, "we need an explanation from the airline and the Indian authorities who haven't done anything about it," she continues.
The travelers arrived exhausted. Because there weren't many places to stay, some passengers were standing about enquiring about the status of their flights while others had problems finding a place to unwind. To celebrate Deepavali in Mysuru, Gayathri Kulkarni and her husband took a flight from the US to India through Frankfurt. Her native town, But when we phoned on Tuesday, she was still in Bengaluru, staying with a cousin, and was being treated for an injury she had sustained as a result of the "suffering of 36 hours."
The day after she came, the research scientist in her 70s was so exhausted that she collapsed in the washroom and damaged her left arm. She explains, "Right now, I'm sporting a bracelet and sling. In preparation for reporting a phishing fraud to the authorities, Vasishta and his brother are getting ready.
"Since my international roaming pack had run out, I connected to an airport WiFi network in Istanbul. On my credit card, at least six unauthorized transactions totaling Rs 82,000 were made in less than 15 minutes. My card had already been charged roughly Rs 33,000 when I phoned my bank to freeze the card. According to him, transactions totaling about Rs 24,000 on my brother's card were also targeted. Reshmy and her spouse are adjusting to the pushed-back work.
On a paid business trip, Taruna Reddy was. She chose to fly out of Muscat instead, spending "approximately Rs 50,000 on the last-minute ticket," since she was tired of the constant delays. Taruna, a product manager, claimed that the return trip was so psychologically exhausting that she was unable to get into the Deepavali spirit.
Response of the airline
In a tweet, Lufthansa stated that the flight crew had worked longer than their allotted duty period because it needed time to replace oxygen cylinders used in a medical emergency.
What is the legal ruling?
Flight delays are included in the service-oriented complaints section of the 2019 Consumer Protection Act. According to attorney Indra Dhanush M. A., "You can seek compensation from the airline for the delay, lack of an explanation for the delay, lack of aid in setting up accommodations, or if you were unable to obtain the prescriptions you had checked in.
In addition to the ticket price, you can also argue that the delay caused you emotional anguish and lost revenue. You may also be entitled to further compensation not already provided by the airline. As long as the airline operates here or has an office here, this rule applies to both those who purchased their tickets in India as well as those who did not.
Edited by Prakriti Arora